WA wins robots, UFCW steps up, Federalists vs. Feds…
Monday, November 16, 2015
---
BOEING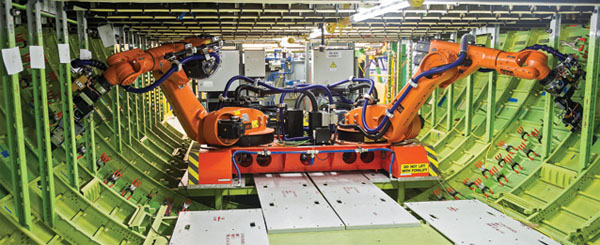 ► From Reuters — As Boeing booms, robots rise and job growth lags — Boeing is in the midst of its biggest peacetime boom, churning out 20 percent more planes than when the last big cycle peaked in the 1990s. But it is doing so with one-third fewer workers. In their place, Boeing is turning to robots and outsourcing. Boeing says automation is essential to improve quality and worker safety, lower costs and keep up with its European rival Airbus. But while Boeing says the robots have not caused any layoffs, the company is not predicting significant job growth either. "Increased automation means we can go higher in rates with a stable workforce," said Barry Lewis, head of wing manufacturing operations at Boeing's 737 plant.
► In the (Everett) Herald — Boeing plane production greater than market forecasts call for — Based on analysis of their own market projections, Boeing and Airbus are making more airplanes than the market needs. Either current production levels will have to come down or demand for new airplanes will have to come up.
---
LOCAL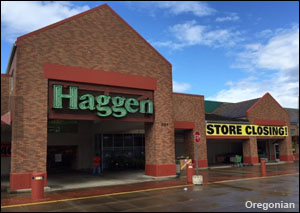 ► In the Oregonian — Unsold Haggen stores likely to close within weeks, union says — The UFCW says it's looking forward to working with Albertsons as it buys dozens of stores from the bankrupt Haggen grocery chain. The future of the stores that are still open and have not been sold at auction remains unclear. The union, which represents thousands of Haggen workers — many of whom have already lost their jobs — said it was committed to helping its members through the period of transition as stores change hands.
► From PubliCola — Herbold pulls ahead by 27 votes in West Seattle cliffhanger — In the latest ballot drop this afternoon, Lisa Herbold, aide to outgoing veteran lefty city council member Nick Licata, pulled ahead of her opponent, Shannon Braddock, former aide to Democratic King County Council member Joe McDermott.
EDITOR'S NOTE — The morning after the election, labor-endorsed Herbold was down by more than 6 percentage points.
---
STATE GOVERNMENT

► In the Oregonian — Minimum wage: Pressure mounts on Oregon lawmakers to take up increase in 2016 — As the movement to raise Oregon's minimum wage gathers steam, everyone is looking to see if the Legislature — facing ballot measures for $13.50 and $15, a worsening housing crisis in Portland and pressure from Gov. Kate Brown — will pass an increase during the 2016 session.
► In the Columbian — Moeller hopes to break 'the curse' — Some call it the Southwest Washington curse: the inability to get elected to a statewide position with a Clark County ZIP code. Jim Moeller, a longtime state representative from Vancouver, hopes to break the curse. He is giving up his seat as speaker pro tempore of the House to run for lieutenant governor.
---
FEDERAL GOVERNMENT
► From Think Progress — The little-known conservative plan to lock Democrats out of policy-making — While flagship conservative ideas such as eliminating unions and protecting anti-gay discrimination certainly were mentioned at the Federalist Society's 2015 National Lawyers Convention last weekend, the panels were fixated on a single idea — restricting or abolishing the power of federal agencies to regulate.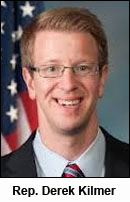 ► In the Seattle Times — How to take big money out of congressional races (by Reps. Derek Kilmer and John Sarbanes) — In Seattle, local efforts like Initiative 122 are paving the way for citizen-owned elections. But reform can't stop in cities and states. It must continue its way up to the federal level, too. That's why we've put forward several bold pieces of legislation in Congress to fight back against special-interest politics and return to a democracy of, by and for the people.
► From The Hill — ACA repeal teeters in Senate — Senate GOP leaders had hoped to move a House-passed package repealing parts of the controversial healthcare reform law before Thanksgiving. But that plan has been shelved amid party turmoil.
---
NATIONAL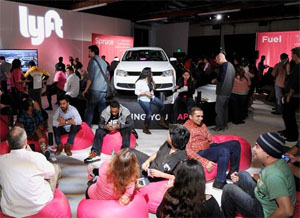 ► From The Hill — Labor, tech unite behind push for 'on demand' worker rights — Tech companies, venture capitalists and unions are uniting behind a push to win benefits for the growing contingent of 'on-demand' workers at companies like Uber… Their statement is an urgent call for policymakers to consider ways that a social safety net can be established for workers at on-demand economy companies. They said that America needed a "new model" to deliver benefits to the workers that is available to all and can accommodate workers who are working as contractors for more than one service or business. Whatever that model ends up looking like, they said policymakers should move forward quickly.
► In today's NY Times — For-profit college system expected to pay millions — Education Management Corporation is expected to pay nearly $90 million to settle a fraud case that was brought by former employees and joined by the Justice Department and several states.
► In today's NY Times — New York state workers laud higher minimum pay — Gov. Andrew M. Cuomo's announcement to increase the hourly rate to $15 for about 10,000 public workers may mean more money for food and clothing, and less worry about checks bouncing
---
THOUGHT FOR THE DAY
► The Entire Staff of The Stand is deeply saddened and frustrated by the weekend's terrorist attacks in Paris (and Beirut). And we have to say, our initial reaction is similar to John Oliver's rant (NSFW, depending on where you work)…
And that anger/frustration is compounded by the certainty that many many more innocent people will die, be wrongly persecuted, or suffer needlessly in the wake of these senseless cowardly attacks because of how the world responds. It reminds us of this prescient point/counterpoint from The Onion in 2003. And also this headline from the same publication: No clear winner in feces-throwing conflict.
---
The Stand posts links to Washington state and national news of interest every weekday morning by 10 a.m.
Short URL: https://www.thestand.org/?p=44934
Posted by
David Groves
on Nov 16 2015. Filed under
DAILY LINKS
. You can follow any responses to this entry through the
RSS 2.0
. Both comments and pings are currently closed.