Voting rights, 'Cadillac' tax, gloves for adjuncts…
Thursday, December 3, 2015
---
STATE GOVERNMENT
► From WFSE — Our thoughts and prayers go to public employee, public client victims of San Bernardino mass shooting
---

► In today's (Everett) Herald — Voting Rights Act would enshrine the diversity people seek (by Rep. Luis Moscoso) — I have personally met with elected officials throughout Eastern Washington who told me they recognize that their voting systems may also be unconstitutional, and that they want to avoid the unnecessary expense of a federal court case like the one that cost Yakima taxpayers millions of dollars. The Washington Voting Rights Act will provide accountability and fairness by fixing broken election systems that can deny voters an equal opportunity to have their participation count in elections.
► In the News Tribune — Workers' comp rates up 2 percent in 2016 — The state's most recent wage inflation rate is 4.2 percent, the department stated, and the 2 percent average increase is lower "in part because of significant cost saving by the agency over the past year."
ALSO at The Stand — L&I proposes 2% rate increase to promote long-term stability (Sept. 24, 2015)
► In today's Seattle Times — State Rep. Brady Walkinshaw to take on Jim McDermott in next year's House race — While stressing he has "incredible respect and admiration" for McDermott, Walkinshaw said it's time for a change. "I believe this region is ready for its next progressive leader," he said. McDermott said he has every intention of seeking a 15th term and that he welcomes the competition.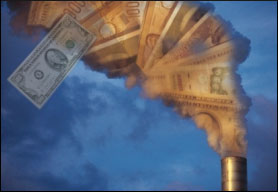 ► From KUOW — Carbon tax measure will make the Washington ballot, backers say — Initiative 732, which would put a tax on carbon emissions while cutting the state sales and B&O taxes, has gathered enough signatures to put it on the ballot in 2016, its backers say.
ALSO at The Stand — Washington Machinists Council votes to oppose I-732 carbon tax (Sept. 24, 2015) — The Washington Machinists Council voted unanimously for a resolution in opposition to Initiative 732 because it fails to address the economic and social implications of market-based mechanisms to curtail pollution.
► From the NW Labor Press — New public-sector 'right-to-work' measure filed in Oregon — Anti-union attorney Jill Gibson turned in the first batch of 1,432 signatures on a new Oregon ballot measure, aimed at November 2016, that would eliminate any requirement for public employees to pay union dues or "fair share" fees to cover the costs of union representation.
---
LOCAL
► In today's Oregonian — Portland approves 6 weeks of paid parental leave for city employees — Starting in January, Portland city employees will be eligible for six weeks of paid time off after the birth of a child, an adoption or welcoming a foster child.
EDITOR'S NOTE — Back in April, Seattle approved four weeks paid parental leave for city employees. An effort led by councilmember Kshama Sawant to expand that to 12 weeks failed last week.
---
FEDERAL GOVERNMENT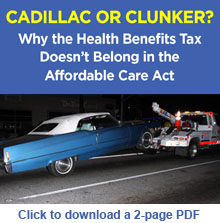 ► From the Hill — Dems optimistic for 'Cadillac' tax repeal — Democrats are growing more confident that they'll win their battle with the White House over whether to include the repeal of ObamaCare's "Cadillac" tax on high-cost insurance plans in a package of tax extensions both parties want to approve before the end of the year. Unions have long wanted to kill off the tax, and they have new leverage with Democrats readying for next year's election, when labor's support will be crucial for the party.
► From Politico — Tax deal swelling into $800 billion blowout — Lawmakers' latest effort to renew a hodgepodge of temporary tax breaks is swelling into a catch-all measure that could cost more than $800 billion over 10 years. The money would go for everything from extending generous write-offs for business investments to renewing tax credits for poor families to repealing or delaying the ACA's much-loathed Cadillac tax. All of it would be unpaid for, which is giving budget hawks nightmares.
► From Huffington Post — GOP's new plan to repeal ACA is missing one obvious thing — Somehow they forgot the alternative plan for helping people get coverage.
► From Politico — How the Koch network created the Ex-Im fight — The vast network of conservative academic research programs, think tanks, messaging outfits and advocacy groups funded by Charles and David Koch and their mega-donor cohort put the obscure agency on the political radar and turned it into a litmus test on Capitol Hill.
---
CAMPAIGN 2016
► From The Hill — Clinton lands another union endorsement — The International Heat & Frost Insulators & Allied Workers claims 30,000 members.
---
NATIONAL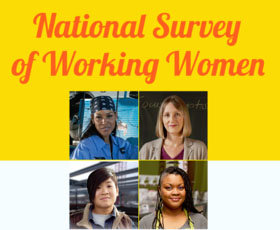 ► From AFL-CIO Now — Friday is your last chance to take working women's survey
ALSO at The Stand — Fill out, share AFL-CIO National Survey of Working Women
► In the Boston Globe — Few hours, soaring pay for corporate board members — Like pay for chief executives, compensation has skyrocketed for board members at publicly traded companies across Massachusetts and the United States over the past 15 years, even as wages have stalled for most American workers.
► From Buzzfeed — All you Americans are fired — The H-2 guest worker program, which brought in 150,000 legal foreign workers last year, isn't supposed to deprive any American of a job. But many businesses go to extraordinary lengths to deny jobs to U.S. workers so they can hire foreigners instead.
► From The Onion — Adjunct professor hoping some student leaves behind warm pair of gloves today
---
The Stand posts links to Washington state and national news of interest every weekday morning by 10 a.m.
Short URL: https://www.thestand.org/?p=45396
Posted by
David Groves
on Dec 3 2015. Filed under
DAILY LINKS
. You can follow any responses to this entry through the
RSS 2.0
. Both comments and pings are currently closed.