Predictable AWB, Group Permanente, Uber-sellout, Zappa lives…
Friday, December 4, 2015
---
STATE GOVERNMENT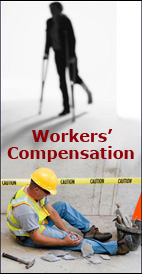 ► In today's (Everett) Herald — What's behind L&I increases (editorial) — Business owners don't want to see their rates increase; the question is whether they can plan well for their companies when rates swing widely up and down from one year to the next. The news that L&I had announced a 2% average base rate increase in workers' compensation rates for 2016 was met with disappointment from the AWB… Rate increases can be tough for a business to absorb, but some predictability in rates and confidence in good outcomes for workers should be seen as a plus for employers.
ALSO at The Stand — L&I proposes 2% rate increase to promote long-term stability (Sept. 24, 2015)
---
LOCAL
► In today's Seattle Times — Group Health to be acquired by Kaiser Permanente — Seattle's Group Health Cooperative will be acquired by California's Kaiser Permanente, forming a new region for the giant health-insurance and care provider, which already serves more than 10 million members in eight states and Washington, D.C.. No immediate shifts are planned in coverage and care for current members, officials said. The deal is subject to approval by Group Health's voting membership and by regulators.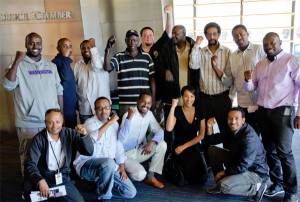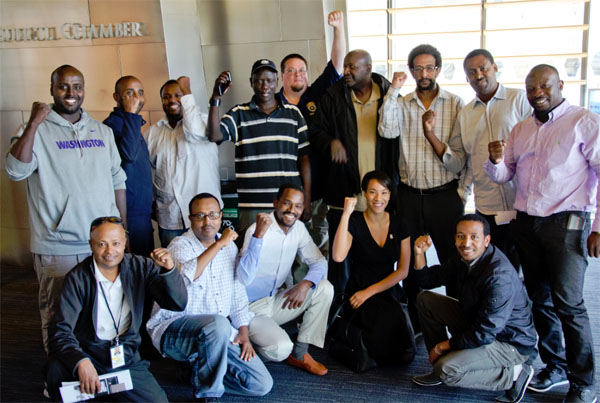 ► From KPLU — Top Uber executive visits Seattle, speaks out against proposed collective bargaining ordinance — David Plouffe, former campaign manager for President Obama, is now a chief adviser to Uber and a member of its board. He's in town to help counter a lot of criticism of the company. Drivers have been speaking out — saying they make less than minimum wage, after expenses. That's why the city council is considering a collective bargaining ordinance. But Plouffe says many Uber drivers are drawn to the service because of the flexibility and a chance to earn some extra money. He says a union would hinder that.
ALSO in today's Seattle Times — No Uber union needed, says former Obama aide Plouffe
► In today's News Tribune — Students, radio supporters rally to protest sale of KPLU — A group of 40 students and public radio station supporters rallied at Pacific Lutheran University to protest the sale of KPLU to the University of Washington. If the FCC approves the sale, KPLU will merge with Seattle-based KUOW.
► In the Oregonian — Teamsters end strike at Portland-area beer distributor, vote to return to work — A 16-day strike at a Portland-area beer and wine distributor ended Wednesday with a union offer to go back to work, but the company's general manager said striking workers need to report to him Friday to keep their jobs.
---
FEDERAL GOVERNMENT
► From The Hill — Senate sends $305B highway bill to Obama — The Senate approved a five-year, $305 billion highway bill Thursday, sending it to President Obama with just one day to spare before the scheduled expiration of the nation's road and transit spending. The measure passed by a 83-16 tally, hours after sailing through the House on a lopsided 359-65 vote.
EDITOR'S NOTE — All members of Washington's delegation voted "yes."
► From Politico — Securities industry squeezes Democrats — A Labor Department proposal to tighten regulations on investment advice is inspiring a furious counterattack from the financial services industry — and some Democratic lawmakers are seeing their campaign contributions shrink in the crossfire.
EDITOR'S NOTE — Don't worry, Washington's Democratic Leadership Council members should be fine. Whew.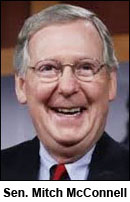 ► From Politico — The real reason for ACA repeal — Republicans on Capitol Hill are sending their long-sought Obamacare repeal on a kamikaze mission to the president's desk. The GOP has big reasons to move ahead with a doomed mission: to force the president to veto the bill, to fulfill a promise to its base and to lay the groundwork to truly repeal Obamacare under a Republican president in 2017. It's not just optics. Republicans are carefully constructing a legislative strategy, based on Senate rules and precedents, to make it easier to unravel the health law in 2017 if a Republican wins the White House.
---
CAMPAIGN 2016

► From Reuters — Clinton secures major labor endorsements from building trades — The labor organization representing the U.S. building trades on Thursday endorsed Democratic presidential candidate Hillary Clinton, giving her the backing of national labor groups that represent more than 11 million workers. North America's Building Trades President Sean McGarvey praised a $275 billion infrastructure plan Clinton announced this week as "robust, yet entirely practical."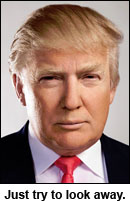 ► From The Hill — Poll: Trump expands lead over GOP field — Donald Trump is expanding his lead over the GOP's other 2016 presidential candidates, according to a poll released Friday that says a majority of Republican voters think him most capable of winning the White House next year.
---
NATIONAL
► MUST-READ in today's NY Times — In Pennsylvania, a steel mill and its workers at a crossroads — Since Aug. 15, Allegheny Technologies has locked out 2,200 workers at 12 plants in six states in what has become one of the nation's largest and longest work stoppages in years. As unions have weakened in recent decades, more corporations have turned to lockouts to wring givebacks from their workers. In this latest showdown, Allegheny has taken on the nation's biggest, most combative industrial union. If the steelworkers lose, it could prompt another wave of me-too concessions and represent a further humbling of organized labor just as it was starting to gain ground on other fronts.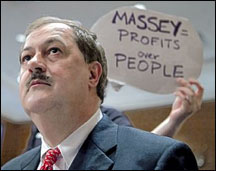 ► From Bloomberg — Former Massey CEO Blankenship found guilty in fatal mine blast — Former Massey Energy Co. Chief Executive Officer Donald Blankenship, one of Appalachia's last coal barons, was found guilty of conspiring to flout safety rules at a company mine that exploded in 2010, killing 29 workers. The conviction on one misdemeanor count means Blankenship, once one of the most powerful figures in West Virginia, faces a maximum of one year in federal prison. He was acquitted on two more serious charges of securities fraud and making false statements.
► From AFL-CIO Now — Finally some justice in Upper Big Branch mine tragedy — Mine Workers (UMWA) President Cecil Roberts:
"This decision will not bring back the 52 people killed on Massey Energy property during Blankenship's reign as the head of that company, including the 29 killed at the Upper Big Branch disaster in 2010. Their families still must live without their loved ones, holding their grief in their hearts the rest of their lives.

"But a message has gone out today to every coal operator in America who is willing to skirt mine safety and health laws: you do so at your own personal risk. I thank the jury for having the courage to send this message and establish a clear deterrent to this kind of activity. Hopefully that deterrent will keep more miners alive and intact in the years to come."
► From The Hill — Economy adds 211K jobs in November
► From Think Progress — Wage growth stagnated even as November's jobs growth was strong — After wages rose 9 cents in October, they only increased 0.2 percent in November, or a 4-cent increase, and they've risen at just a 2.3 percent rate over the last year on average.
► From AFL-CIO Now — Big win for adjunct faculty at Temple University — The news came on Nov. 25 that the adjuncts won their union and a big voice at the workplace — 1,400 strong.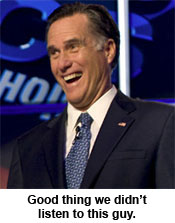 ► In the Int'l Business Times — Good times are back for American autoworkers after a long and painful road — This Friday (today), Denny Ramos is more excited than usual for payday. The 47-year-old autoworker just got a raise — to $21 an hour, up from $17.86. He works as a material handler at GM's Lansing Grand River plant in Michigan. Thanks to a newly approved union contract, Ramos is slated to earn $30 an hour by 2019. He's one of thousands due for a healthy pay bump under new labor deals finalized last month.
EDITOR'S NOTE — In 2008, Mitt Romney laughably recommended we just let U.S. automakers go bankrupt so they could shed the union contracts and cut the retiree benefits that he blamed for the industry's recessionary struggles.
---
T.G.I.F.
► Twenty-two years ago today, multi-instrumentalist, producer, composer and Rock and Roll Hall of Famer Frank Zappa died of prostate cancer. He was just 52. Watching this clip, The Entire Staff of The Stand is reminded of how Zappa always surrounded himself with some truly amazing musicians to interpret his unique and uncategorizable songs. Of course, that would include Zappa himself, as the shredding guitar solo at about 5:15 attests. Enjoy.
---
The Stand posts links to Washington state and national news of interest every weekday morning by 10 a.m.
Short URL: https://www.thestand.org/?p=45419
Posted by
David Groves
on Dec 4 2015. Filed under
DAILY LINKS
. You can follow any responses to this entry through the
RSS 2.0
. Both comments and pings are currently closed.