'If the planet were a bank, they would have already saved it'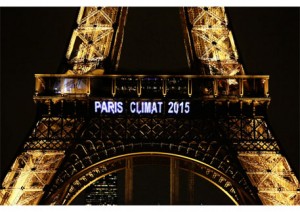 Jeff Johnson, President of the Washington State Labor Council, AFL-CIO, is part of the labor delegation attending the Paris Climate Conference (COP 21), advocating for policies that aggressively address climate change while providing for a "Just Transition" that invests in the communities and working families that will be hardest hit by the transition away from a fossil fuel-based economy.
---
By JEFF JOHNSON
Special to The Stand
PARIS (Dec. 9, 2015) — "If the planet were a bank, they would have already saved it."
A rank-and-file member of a public sector union said this at an event I attended outside the COP 21 talks that featured Labour party leader Jeremy Corbyn and author Naomi Klein. She couldn't have been more on target. If there is any relevance to "too big to fail," it ought to apply to our planet.
For the past two days at COP 21, unions members and activists from civil society groups have been lobbying their country delegations to include "Just Transition" and protection of human rights, indigenous rights, and gender equity into the operational portion of the final text.
TAKE A STAND — At climate negotiations in Paris, the language in the agreement to ensure a Just Transition for impacted workers is hanging by a thread. Tell President Obama to make human rights, including the Just Transition of workers, a priority in any final agreement. We need explicit language on Just Transition in this agreement to require that when each country submits its contribution describing how they are addressing climate change, they also have to describe how they are taking into account the impact on workers and communities.
On the U.S. side, we held a press conference, talked with 10 U.S. senators, talked with the U.S.-lead negotiators, talked to governors from California and Washington state, and put out a call for people to contact the White House (see above). Yesterday on The Stand, you may have read the letter that we will deliver to Secretary of State John Kerry later today.
Similar activities are taking place by representatives of the International Trade Union Confederation for their respective countries. We should see a new version of the draft text mid-day today.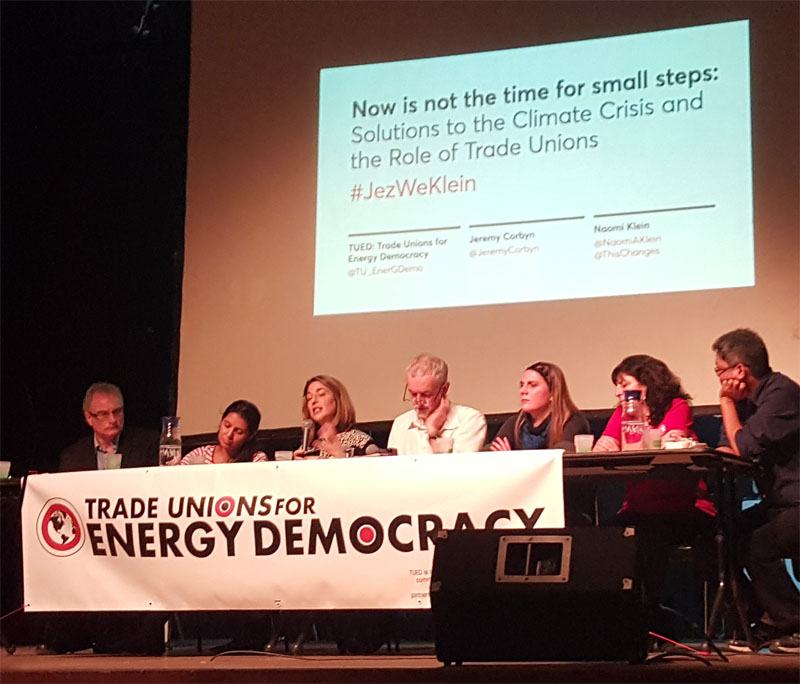 On Monday night, I attended a talk by Jeremy Corbyn and Naomi Klein. Both were inspirational and both contended that labor has a key role to play in transforming our economy and saving our planet.
Labour Party leader and trade unionist Jeremy Corbyn centered his remarks around three questions: 1. What will our future look like if we continue to burn fossil fuels? 2. What do we want our future to look like? and 3. How do we get to this future?
Corbyn painted a stark picture of a world burning out of control at 6 to 7 degrees Celsius higher than during the industrial revolution, a world where tens of millions become food and water refugees, and a world where little biodiversity is left.
To get the world we would like to create, one with great natural diversity, all energy from renewable sources, clean air to breathe and clean water to drink, the government — with labor and civil society groups leading the way — will have to protect the ultimate public good, our environment.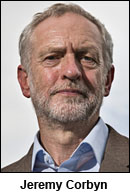 Corbyn spoke with great passion about the need for a Just Transition for workers and communities. Because the effects of climate change and the transformation needed to create an economy powered by renewables does not fall evenly on all workers or all people. Workers and the poor cannot be blamed or penalized for carbon pollution. Instead we need an interventionist government to protect living standards and to address global inequality.
Corbyn spoke of placing carbon budgeting at the core of trade agreements and democratizing our energy production and distribution systems.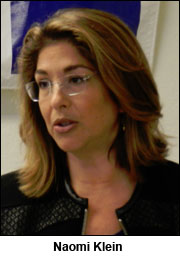 Naomi Klein used the example of New Orleans and Hurricane Katrina to describe how our current policies are antithetical to addressing climate change — never mind transitioning — off of fossil fuels.
Hurricane Katrina downgraded to a tropical storm when it hit New Orleans, devastating an infrastructure that had not been invested in for decades, wiping out working class black communities in the ninth ward, and stranding tens of thousands to suffer the systemic ineptitude of a government ill prepared to take care of its residents.
The response was to further decimate the public sector by closing public schools and privatizing/charterizing the education system, tearing down public housing, never re-opening the largest public hospital in New Orleans, etc. Austerity was at the root of the weakened and inadequate infrastructure, and unfortunately, austerity was the response to the crisis. Climate crisis allowed subliminal racism to become overt as black and brown lives were further discounted in Katrina's aftermath.
Klein concluded her talk with a vision of what a future could look like that respected human rights, human needs and natural limits. An economy that could produce millions of jobs by investing in our decaying infrastructure, energy efficiency and transit, renewable energy, and investing in a low carbon workforce of caregivers, teaching, public interest media, arts, etc.
I am reminded of my favorite MLK quote, "The arc of the moral universe is long but it bends towards justice."
Both speakers encouraged us to use our imaginations and our creativity and our power to bend that arc towards justice.
---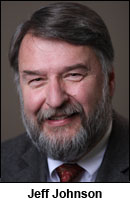 Jeff Johnson is President of the Washington State Labor Council, AFL-CIO, the largest labor organization in the Evergreen State, representing the interests of more than 500 local unions and 400,000 rank-and-file union members.

ALSO see the 2015 Washington State Labor Council resolution on ​"Climate and Jobs" approved by delegates representing unions from across the state.
WASHINGTON IS A UNION STATE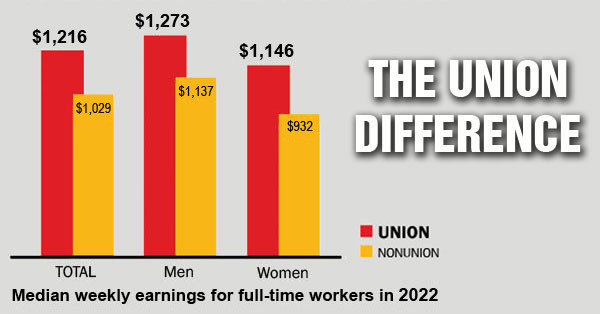 CHECK OUT THE UNION DIFFERENCE in Washington state: higher wages, affordable health and dental care, job and retirement security.
FIND OUT HOW TO JOIN TOGETHER with your co-workers to negotiate for better working conditions and respect on the job. Or go ahead and contact a union organizer today!