'Consensus nominee' Garland faces GOP's political blockade
EDITORIAL
---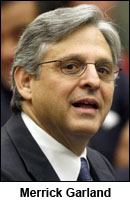 (March 17, 2016) — On Wednesday, President Barack Obama nominated Chief Judge Merrick Garland of the U.S. Court of Appeals for the District of Columbia Circuit to the U.S. Supreme Court. The president did his job by selecting an exceptionally well-qualified nominee. So now it's time for Republicans in the U.S. Senate to do their job under the Constitution: "advise and consent," which means meeting with the nominee, holding a public hearing, and making an up-or-down vote on his nomination.
Instead, Senate Majority Leader Mitch McConnell and other Republican leaders on Wednesday reiterated their threat to block the process by refusing to meet, hold a hearing or vote on the nomination. In an unprecedented blockade, they want to wait, leaving the Supreme Court shorthanded and unable to break tie votes, until the next president takes office on Jan. 20, 2017 — more than 10 months from now — and let him (or her) start the process over with a new nomination.
By a 2-to-1 margin, Americans say the Senate should do its job and hold hearings on Obama's nomination to the Supreme Court, according to a recent Washington Post-ABC News poll.
Senator Orrin Hatch (R-Utah), who served as chairman of the Senate Judiciary Committee on three separate occasions, was a strong supporter of Garland's when a majority of Republicans and Democrats confirmed Garland to the D.C. Circuit 18 years ago. Hatch has described Judge Garland as a "consensus nominee" for the Supreme Court and has said there was "no question" Garland would be confirmed by the Senate.
---
Here is what others are saying about Judge Merrick Garland.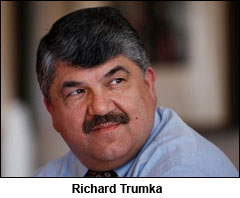 AFL-CIO President Richard Trumka:
"(He) brings impeccable credentials and deep experience to this nomination to the U.S. Supreme Court. Judge Garland's career shows a deep commitment to public service and to the rule of law. These qualities are why he was confirmed to the D.C. Circuit 18 years ago by a bipartisan majority and with the strong support of then Judiciary Committee chairman Orrin Hatch. Judge Garland is a superbly qualified nominee who deserves prompt consideration and confirmation by the United States Senate. Working people deserve and expect no less."
As President Obama nominated Merrick Garland, the chief judge of the country's second-most powerful court, to the Supreme Court on Wednesday, Republican leaders immediately accused the White House of playing politics. In fact, it is Republicans who are putting politics above their essential responsibilities. Mr. Garland should get confirmation hearings, and after those a straight up-or-down vote. Any political damage Republicans endure for refusing will be self-inflicted and well-deserved.
In nominating Judge Garland… President Obama has taken his constitutional duty seriously, choosing a deeply respected federal appellate judge with an outstanding intellect, an impeccable legal record and the personal admiration of Republicans and Democrats. And yet, within minutes of Mr. Obama's announcement in the Rose Garden on Wednesday morning, Senator Mitch McConnell, the Republican majority leader, was again outrageously claiming that Mr. Obama made his pick "not with the intent of seeing the nominee confirmed, but in order to politicize it for purposes of the election." …
(Republican) leaders, in a stupendous show of political malfeasance, are putting the Supreme Court's constitutional duties on hold while they make dishonest claims about "letting the people's voice be heard."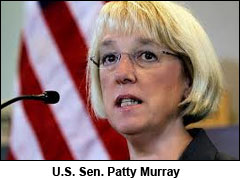 U.S. Senator Patty Murray (D-Wash.):
"Judge Merrick Garland is a strong nominee with an impressive background and impeccable credentials. He is a consensus candidate who has received strong bipartisan support in the past and has been praised by Democrats and Republicans alike — so I am hopeful that he will get fair bipartisan consideration now…
The Constitution is very clear about the process for filling Supreme Court vacancies. Now that the President has upheld his Constitutional responsibility to nominate a candidate to fill this Supreme Court vacancy, it's the Senate's job to carefully evaluate him and give him a vote. Senate Republicans need to put partisan politics aside for the good of the country and work with Senate Democrats and the President to give Judge Garland fair consideration and fill this vacancy responsibly. They should walk away from their threats to smear this nominee and their refusal to even meet with him. People across the country are expecting Senate Republicans to do their job, and I am hoping that Republican leaders will listen."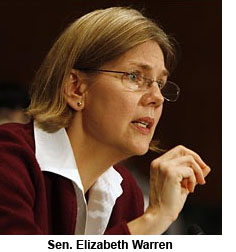 Sen. Elizabeth Warren (D-Mass.)
"For decades, Chief Judge Merrick Garland has served his country with distinction — as a federal prosecutor, a senior official at the Department of Justice, and a judge on the D.C. Circuit Court of Appeals. Along the way, he has won praise from Democratic and Republican Senators, liberals and conservatives — even the Bush-appointed Chief Justice of the United States Supreme Court.
The confirmation of a Supreme Court Justice is one of the most solemn tasks that our government performs. President Obama has done his job — selecting a nominee and sending that nominee to the Senate — and it's time for the Senate to do its job.
I look forward to meeting with Chief Judge Garland, reviewing his record closely, coming to a decision on his nomination, and then voting. It is my hope that all Senators will show the American people that they respect the President of the United States, the Constitution, and Chief Judge Garland enough to do the same.
---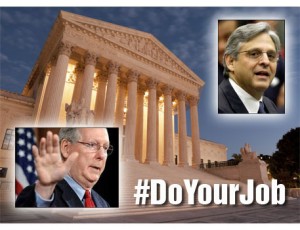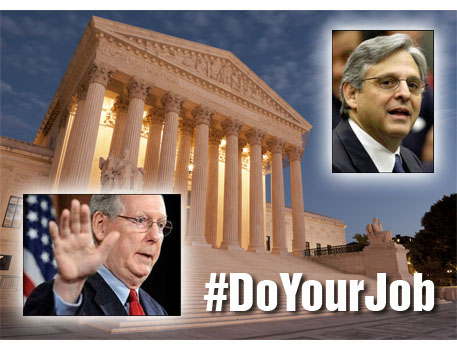 If it were still a functional political party, Sen. Mitch McConnell and his fellow Republicans would declare victory that their opening gambit steered the president into nominating a centrist rather than a liberal.
And then they would do their jobs.
Instead, Republicans in Congress still feel compelled to try to appeal to the hardest right of conservatives: those who hate the government, don't care if it gets shut down, and hate President Obama with such passion that they prefer dysfunction and chaos to responsible governance.
Memo to Mitch: Those folks hate you anyway. You are the government. Hence Donald Trump.
---
The Stand editorial board comprises its Entire Staff.
WASHINGTON IS A UNION STATE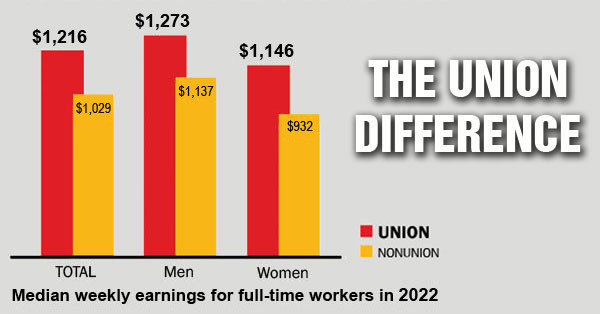 CHECK OUT THE UNION DIFFERENCE in Washington state: higher wages, affordable health and dental care, job and retirement security.
FIND OUT HOW TO JOIN TOGETHER with your co-workers to negotiate for better working conditions and respect on the job. Or go ahead and contact a union organizer today!