Green River protest, Freedom vs. privacy, rich milk Social Security…
Monday, April 25, 2016
---
LOCAL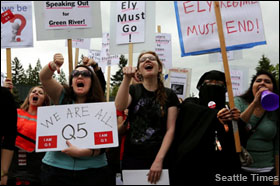 ► In the Seattle Times — Green River College staff, students walk out over leadership, budget — Hundreds of students, faculty and staff staged a walkout at Green River College in Auburn on Friday, leaving their classrooms to march through campus and shouting for the college's president to resign. The protest was the latest action in a long-running dispute between faculty and administrators over how the community college is run. The faculty has twice voted that they have no confidence in President Eileen Ely, most recently asking her to step down in May 2015.
ALSO see more photos from Friday's rally at WFSE.org.
► In the Spokesman-Review — The number of older homeless people is growing, spurred by low-wage jobs and lack of affordable housing — The median age for homeless people is approaching 50, and experts expect that trend to accelerate with the aging of the baby boomers. How that trickles down to Spokane is hard to quantify because most homeless counts don't sort results by age that specifically. But several local care providers said they've noted an increase in older homeless people.
► In today's Bellingham Herald — Feds deciding if coal-export project violates tribal rights — The Lummi tribe says a proposed $700 million project to build the nation's largest coal-export terminal threatens that way of life.
► Sign this petition from IAFF Local 3427 — Save Skagit EMS; remove Mark Raaka — Skagit citizens along with your Professional Firefighters and Paramedics have serious concerns regarding the proposed changes to your EMS services in Mount Vernon, Burlington, Anacortes, Sedro Woolley, and Skagit County. Mark Raaka, the current director of the Skagit EMS office, has shown a complete disregard for input from the paramedics that provide care to the citizens of Skagit County.
---
STATE GOVERNMENT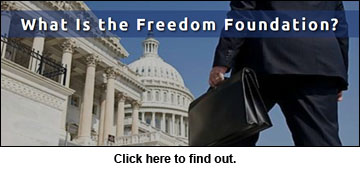 ► In today's Olympian — Judge rules contact information for state-subsidized child care workers can be released under Public Records Act — The state Department of Early Learning is free to release names and contact information for licensed child care providers, according to a Thurston County Superior Court decision. The agency previously released the information to Shannon Benn, a Spokane-based child care provider, but SEIU Local 925 filed a lawsuit arguing that release of the information put child care workers and children in danger. The union argued that Benn was acting as an agent of the Freedom Foundation, an Olympia-based conservative think tank. Benn said she wouldn't be providing the child care providers' contact information to the Freedom Foundation. However, she was represented by Freedom Foundation attorney James Abernathy.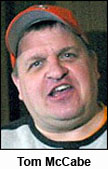 ► From KUOW — Dark money, unflattering photos: Battle over unions rages in Washington — Tom McCabe heads an anti-union effort at the conservative group The Freedom Foundation. And a recent flyer paid for by the Northwest Accountability Project shines a light on Washington's battle over labor unions, and the lack of transparency on both sides. The secrecy around these groups is what led State Senator Andy Billig, a Democrat from Spokane, to push for a law requiring more disclosure.
► In today's Seattle Times — State is failing community, technical colleges (by Marty Brown and Amy Morrison Goings) — The Legislature has failed to adequately fund them. State lawmakers cannot leave 386,000 students behind. We need the same urgency and action we saw this year as they saved the education for 1,500 charter-school students. Our state's community- and technical-college students, their families, communities and the state depend on it.
► In today's NY Times — When statehouse politicians make things worse (editorial) — Budget battles in Illinois and Kansas point to the need for responsible decisions to restore the flow of revenue and provide needed services.
---
CAMPAIGN 2016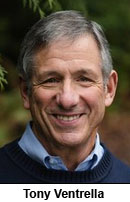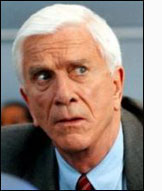 ► In the Seattle Times — Former sportscaster Tony Ventrella to challenge Reichert in 8th District — Veteran newscaster Tony Ventrella plans to run for Congress in a campaign he says will focus more on fighting big money in politics than criticizing incumbent Republican U.S. Rep. Dave Reichert. Ventrella, a Democrat, has been mentioned for years as a potential political candidate. But he said he's never wanted to play the fundraising game demanded of contenders in both major political parties. So while he plans to take donations, he's hoping to follow a Bernie Sanders-like model of small contributions and won't be calling rich people asking for big checks. He also won't take money from PACs.
► In the (Longview) Daily News — Teresa Purcell to challenge Rossetti for house seat — Purcell, a Democrat, will run in the primary against incumbent JD Rossetti, who was appointed to the position earlier this year.
► In the Seattle Times — Trump says he'll campaign in Washington state in early May — The plan is for Donald Trump, the GOP presidential candidate, to do three rallies: one in Spokane, one near Vancouver, and one somewhere in the Puget Sound region… "Let's shut this down #seattle. Peacefully but loudly," tweeted David Rolf, president of SEIU 775, in response to news of Trump's planned visit.
► From Politico — Meet the vigilantes who patrol Trump's rallies — From Lions of Trump to Bikers for Trump, these volunteer watchdogs have become the Donald's security forces—and they plan to follow him to the convention.
► From The Atlantic — A Cruz-Kasich alliance to stop Trump — Texas Senator Ted Cruz and Ohio Governor John Kasich announced plans Sunday night to collaborate against Donald Trump in three upcoming state primaries, formalizing an 11th-hour effort among some Republicans to deny their party's front-runner the nomination through a contested convention.
► From TPM — The Republican Senate majority is collapsing around Mitch McConnell — In the 2016 elections, the tables were expected to turn against Republicans even before Trump emerged. Now things have gone from bad to awful for Republicans' Senate hopes.
---
TRANS-PACIFIC PARTNERSHIP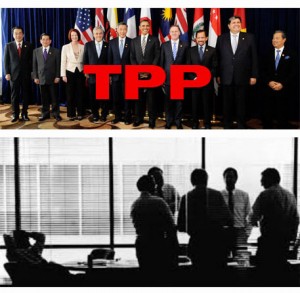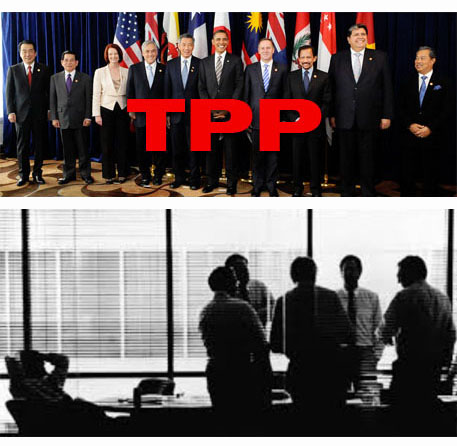 ► From Industry Week — How could the Trans-Pacific Partnership affect you or your business? (by Michele Nash-Hoff)– What are some of the ways the TPP could affect you or your business? 1) Buy American Act would essentially be made null and void; 2) Product labeling could be made illegal; 3) TPP would increase immigration; 4) TPP would increase job losses in key industries; and 5) TPP would reduce reshoring.
► From The Hill — Obama pushes trade deal during stop in Germany — "During presidential elections, it's always tough when we're in the heat of campaigns," Obama said.
EDITOR'S NOTE — With good reason. Because the people oppose these deals that grant corporations and investors extraordinary rights while killing good jobs.
---
FEDERAL GOVERNMENT
► From The Hill — GOP pushes its case against union 'persuader' rule — A House Education and Workforce subcommittee will hold a hearing on the Labor Department's controversial persuader rule. The rule, finalized last month, requires companies to disclose information about their anti-union organizing efforts.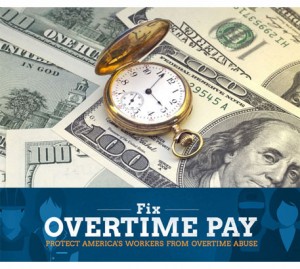 ► From Huffington Post — Big business uses universities in last-ditch effort to kill fair overtime rules (by Robert Creamer) — Business has recruited universities and colleges to file letters with the Department of Labor seeking to prevent implementation of the new tougher overtime rules — claiming they simply can't afford it. They say if we are forced to pay our research assistants, librarians, cafeteria workers and other non-academic employees the overtime they are due, we will have to raise tuitions or cut back "academic" programs… While big universities — many of which are heavily dependent on big business for research grants and donations — claim they can't afford overtime pay, they are falling over themselves to raise the salaries of their own CEOs.
► In today's Washington Post — Zika funding battle steals states' public health emergency money — Cities and states preparing for possible Zika outbreaks this spring and summer are losing millions of federal dollars that local officials say they were counting on, not only for on-the-ground efforts to track and contain the spread of the mosquito-borne virus but also to respond to other emergencies that threaten public health.
---
NATIONAL
► In the NY Times — Virginia governor restores voting rights to felons — Gov. Terry McAuliffe of Virginia used his executive power on Friday to restore voting rights to more than 200,000 convicted felons, circumventing the Republican-run legislature. The action effectively overturns a Civil War-era provision in the state's Constitution aimed, he said, at disenfranchising African-Americans.
► From AFL-CIO Now — Prince was a champion for working people — For more than 40 years, Prince was a union member, a long-standing member of both the Twin Cities Musicians Local 30-73 of the American Federation of Musicians and SAG-AFTRA. Beginning with "Ronnie Talk to Russia" in 1981 on through hits like "Sign o' the Times" and later works like "We March" and "Baltimore," Prince's music often reflected the dreams, struggles, fears and hopes of working people.
---
TODAY'S MUST-READ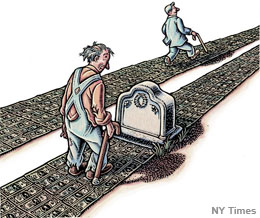 ► In the NY Times — Rich people are living longer. That's tilting Social Security in their favor. — A large body of research shows that the rich live longer — and that the life span gap between rich and poor is growing. And that means that the progressive ideal built into the design of Social Security is, gradually, being thwarted. In some circumstances, the program can actually be regressive, offering richer benefits to those who are already affluent.
A popular idea among many fiscal centrists and conservatives is to fix the finances of Social Security by increasing the full retirement age. But the life span differential suggests that such a change would fall heavily on the backs of the poor… By contrast, raising the maximum annual income level on which Social Security taxes are paid, currently $118,500, would maintain long-term solvency while not putting more of a burden on the poor.
---
The Stand posts links to Washington state and national news of interest every weekday morning by 10 a.m.
Short URL: https://www.thestand.org/?p=48597
Posted by
David Groves
on Apr 25 2016. Filed under
DAILY LINKS
. You can follow any responses to this entry through the
RSS 2.0
. Both comments and pings are currently closed.