Mass employment, not mass incarceration
By JEFF JOHNSON
---
(April 11, 2016) — AFL-CIO President Richard Trumka has called for labor to take on the fight for criminal justice reform: a reform that calls for "mass employment, not mass incarceration."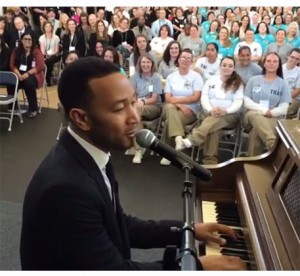 Last Thursday, I joined leaders from the AFL-CIO, international unions, Free America, and R&B sensation John Legend for a tour of the Washington Corrections Center for Women at Purdy. This was an incredible experience that I would like to share with you.
About 265 women are incarcerated at Purdy at any given time. About a third of them have served time there before. Recidivism is high because the deck is stacked against these women. They face crippling legal financial obligations at 12% interest, no job placement services on the inside, few interviews when they check the felony box on job applications, lack of driver's licenses to get them to interviews or jobs, forced return to the county where their offenses occurred, no contact with the support network they build while in prison, and few skills and mentorship opportunities.
The inmates we spoke with said they earned 42 cents an hour with 25% of their earnings deducted for Legal Financial Obligations (LFOs). With average LFOs at $2,350, the women fall deeper into debt each month they serve and retain little money for necessities or even basic communication (phone calls are very expensive and sending an email costs 12 cents each). Monetary gifts from home can be kept if $10 or under, but 80 percent is withheld for LFOs if the gift is more than $10.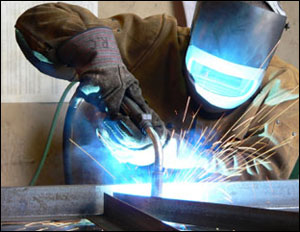 Four of the five inmates I spoke with were in or had graduated from the TRAC program — Trades Related Apprenticeship Coaching. This program takes up to 12 participants at a time to go through a 16-week session and 460 hours of classroom and practical training to prepare them for possible induction into the apprenticeship programs for the ironworkers, carpenters, or laborers. The current program had 17 applicants with 7 accepted, and five remaining after two dropped out. The program is physically very rigorous: the participants are timed at tying rebar, driving nails, and moving cinder blocks and gravel. The program requires serious classroom study.
The enthusiasm and confidence of those who had or were about to graduate was contagious. The women told us that for the first time in their lives they felt like they had something to offer and that they could provide for their families.
When asked what the hardest challenge of being in prison was, the most common answer was being away from family and feeling like they had let their loved ones down.
Purdy has an innovative mothers and infants program that allows some pregnant inmates to give birth and keep their child with them in prison for up to three years. Mothers and children live in a separate residence hall with a day care area. Inmates are employed as early childhood care providers.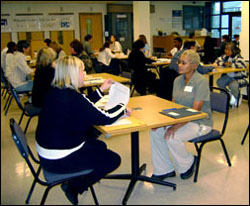 We also had the opportunity to talk with counselors and corrections officers and get their perceptions. What we encountered was an incredibly talented and professional staff who cared both about the welfare of the inmates and the facility. Given years of budget cuts, the workforce is terribly understaffed which increases the level of stress on the job. While some formal counseling is available to workers, they mostly talk things through with each other or their shop steward. (Workers are represented by Teamsters Local 117). Underfunding of the correctional system disadvantages inmates and workers alike and increases risks for both.
John Legend accompanied us on the tour because he has made ending mass incarceration his personal mission. He launched the organization Free America dedicated to ending mass incarceration and keeping young people out of the criminal justice system by investing in them and in their communities.
Legend won an Oscar in 2015 for his song "Glory," from the movie Selma. He used his acceptance speech to remind us that the United States has more people incarcerated than any country in the world. There are more black men incarcerated now than there were black slaves.
Today, one in four Americans, 65 million, have a criminal record; seven million Americans are under correctional control; 600,000 inmates are released from prison each year; and there has been a 700% increase in those incarcerated since the war on drugs began 40 years ago.
Free America supports efforts like California Proposition 47 which passed in 2014. Proposition 47 reduced a number of non-serious, non-violent felonies to misdemeanors and reduced the prison population by over 1 million inmates, saving taxpayers tens of millions of dollars. The proposition directs criminal justice savings towards a Safe Neighborhoods and Schools Fund to help prevent crimes and ease re-entry.
After a full day of interviews and touring the Purdy facility, John Legend gave a concert for the inmates and guests. Here is the video:
Broadcasting LIVE FreeAmerica Washington State Correctional Industries #FREEAMERICA

Posted by John Legend on Thursday, April 7, 2016
In his introduction, John thanked the inmates for their stories and told them that it was our job to take the stories public to help change the criminal justice system. He also thanked the AFL-CIO and the international unions for taking on the issue of mass incarceration.
"We know the power that unions have to organize politically on behalf of important causes and we do not take it for granted that the unions have thrown their support behind ending mass incarceration," Legend said. "They don't have to do this… but unions are the voice of the people. They are in the communities. Their teachers are teaching kids in challenged communities. Their government employees are working to try to improve these communities.And they see directly in their work, people who are impacted by by mass incarceration… and they know we can do better."
He said he grew up in a union family. His dad was a member of the UAW.
"Unions are so important to the well being of America," Legend said. "We are weaker as a nation when unions are weak. We are stronger as a nation when unions are stronger."
Now full disclosure, I didn't really know who John Legend was before the tour — too much work, not enough play. But I want to tell you he had me at "union," and then again at standing up for justice. I am now a full-blown fan. The man has an incredible voice — such range and such passion. When he sang "All of Me" and invited the women to sing along, there was not a dry eye in the house.
By last Thursday evening there had been more than 450,000 viewings of the concert — an amazing medium and an amazing message.
We have some work to do, Sisters and Brothers.
---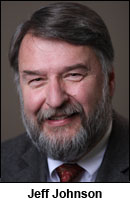 Jeff Johnson is President of the Washington State Labor Council, AFL-CIO, the largest labor organization in the Evergreen State, representing the interests of more than 600 local unions and approximately 450,000 rank-and-file union members.
WASHINGTON IS A UNION STATE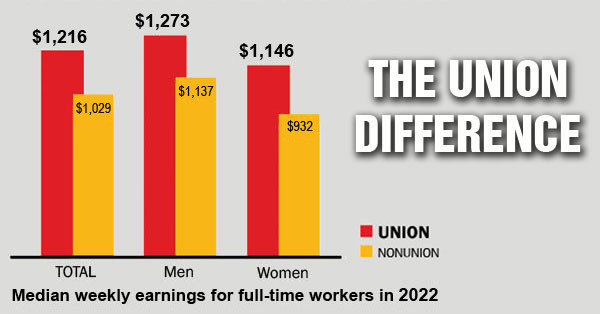 CHECK OUT THE UNION DIFFERENCE in Washington state: higher wages, affordable health and dental care, job and retirement security.
FIND OUT HOW TO JOIN TOGETHER with your co-workers to negotiate for better working conditions and respect on the job. Or go ahead and contact a union organizer today!