Naval Base Kitsap PLA is a model for the nation
By DEREK KILMER and LEE NEWGENT
---
(April 13, 2016) — With the airwaves and headlines cluttered with speculation about what a Donald Trump presidency would look like, some folks have forgotten that President Obama still has nine months in office. We can do a lot in that time to make progress on behalf of workers. That's why, earlier this week, we joined Secretary of Labor Tom Perez, and others at a White House Summit regarding Project Labor Agreements (PLAs).
Over the past couple of years, we've been fighting hard to encourage the Obama Administration to expand the use of PLAs on federal construction projects, and we think it's worth taking a moment to explain why.
If you live near Naval Base Kitsap or Joint Base Lewis-McChord or other military installations around Washington state, you've probably noticed that there always seems to be construction going on. As people who get the chance to see these projects up close and personally, we can tell you that building facilities that are used to repair ships or store munitions is not an easy task. These are large and complex projects that can take years to finish.
But as we travel around our state and talk with local trades workers, we often hear the same concern. Folks keep asking when they'd get their chance to lend their skills to one of these projects, instead of someone with an out-of-state license plate.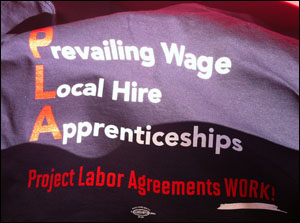 It makes sense that skilled workers who live and work near a federal construction project should be brought on board. After all, they are not only talented but also understand the area where the work is taking place — whether that is on Sinclair Inlet, Hood Canal, or in the shadows of Mt. Rainier. Thankfully, we have a tool to make that happen.
In 2012, when the Navy was moving to break ground on the Second Explosive Handling Wharf at Naval Base Kitsap – Bangor, they decided to use a Project Labor Agreement.
A PLA allows federal agencies to negotiate exclusively with the building trades to ensure both union and open shop contractors are able to participate on the project. The agreement establishes quality worksite conditions and seeks to make sure that construction is finished on time and under budget. When executed properly, PLAs are flexible and encourage participation from a wide variety of prime and subcontractors who wish to bid on federal projects.
In fact, these agreements are often used in large private construction projects like hotels, casinos, and stadiums because they save money and keep projects on schedule. But until President Obama came to office, there was a ban on using them. One of his first executive orders was to overturn it.
The results at the wharf in Kitsap speak for themselves. With a contract worked out ahead of time, both sides were able to establish working conditions and assign local workers on the front end. A project of this size and complexity has seen fewer problems than is often the case. In partnership with the prime contractor, bringing in quality workers making good wages also ended up saving taxpayers quite a bit of money. The project is currently expected to be more than $250 million under budget.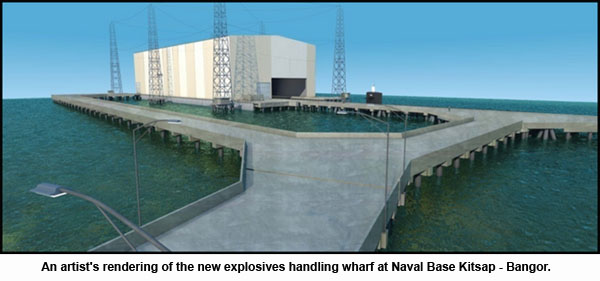 Most importantly, this agreement has given local workers a sense of ownership and pride for the installations that help make up the fabric of their communities. This project is also located in Hood Canal, one of the most pristine watersheds in the United States. Our local workforce is trained to execute this over-water work in a way that protects the environment. Finally, by partnering with local trades and utilizing apprenticeship programs, this effort is helping to grow the next generation of tradespeople in a fair way that gives opportunities to veterans, women, and minority communities.
PLAs are not a silver bullet, but what happened in our neck of the woods, with the U.S. Navy's very first agreement, proves how they can be helpful.
Now here's the problem. Despite President Obama's Executive Order, these local workforce agreements are rarely being used at federal construction sites. Think about how much progress we could make for workers in this state if we saw an expansion of the use of PLAs — whether at military installations, in the development of Veterans Administration care facilities or at Department of Energy Projects.
Last year, labor union leaders from our region and others who have seen the benefits of PLAs first hand worked with Congress to get a commitment from the White House to take a new look at this issue, and see whether more progress could be made. Together we pointed out that while President Obama overturned that PLA ban, their use had not yet become widespread.
Thankfully, the President agreed with us that more can be done.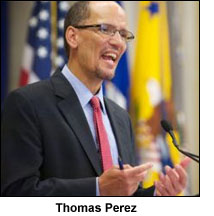 Last November, Labor Secretary Thomas Perez came out to Kitsap County to see what was happening with the PLA in our region. He came away impressed and pledged to work with us to increase the utilization of PLAs for federal construction projects.
During that visit, we made a specific request of Secretary Perez.  We asked that he join others in the administration to put together a White House Summit on PLAs.
We are pleased to report that our request was made a reality this week.  We had a terrific discussion regarding the value of PLAs, the success of the Navy's PLA in our neck of the woods, and the potential for these agreements to increase efficiency and quality on federal work sites while saving money.
Importantly, the discussion also included procurement officers within the Department of Defense, the Department of Transportation, the General Services Administration, and other departments, giving them a direct opportunity to appreciate the value of these valuable tools and tell us what roadblocks stood in the way of wider use of this important tool.
Our meeting this week will help to continue to make progress on this front and shows that Washington state can be a model for increasing the use of this vital workforce tool. The federal government can be a good partner in providing opportunities to local communities by working with our building trades through PLAs.
---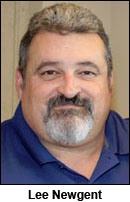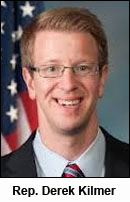 Derek Kilmer is a U.S. Representative serving Washington's 6th Congressional District.
Lee Newgent is Executive Director of the Washington State Building and Construction Trades Council, AFL-CIO. 
WASHINGTON IS A UNION STATE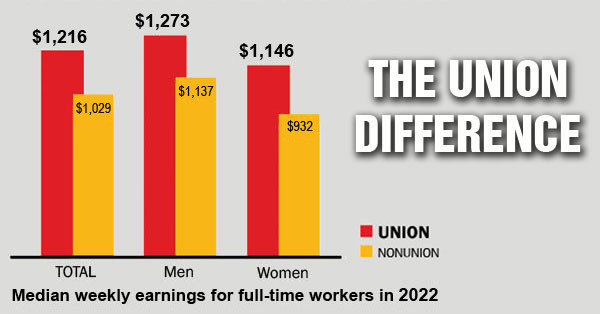 CHECK OUT THE UNION DIFFERENCE in Washington state: higher wages, affordable health and dental care, job and retirement security.
FIND OUT HOW TO JOIN TOGETHER with your co-workers to negotiate for better working conditions and respect on the job. Or go ahead and contact a union organizer today!