Triumph strike, pay for training, Dems' Dream Team, TPP and China…
Tuesday, May 10, 2016
---
LOCAL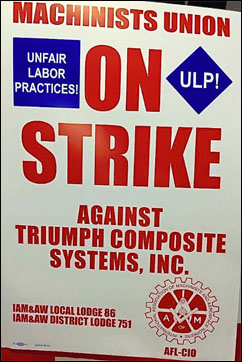 ► In today's Spokesman-Review — Machinists vote to strike Triumph factory on West Plains — The Machinists union making aerospace parts at the Triumph Composite Systems factory west of Spokane rejected a labor contract Monday and voted to go on strike beginning Wednesday. The vote by 93 percent of the 403 members of the Machinists Union Local 86 follows weeks of contract talks. Triumph is a parts supplier for aircraft companies including Boeing and Airbus. The Machinists make floor panels and ducting systems for planes.
ALSO at The Stand — Machinists strike at Triumph in Spokane
MORE coverage from FOX 28, KHQ-TV, Reuters, and The Seattle Times.
► In today's Seattle Times — Tribes prevail, kill proposed coal terminal at Cherry Point — The Lummi Nation has prevailed in its fight to block the largest coal port ever proposed in North America, at Cherry Point. The U.S. Army Corps of Engineers, the agency reviewing permits for the deep water port project, agreed with the tribe Monday that it could not grant a permit for a project that would infringe on the Lummi Nation's treaty-protected fishing rights.
► In today's Bellingham Herald — Whatcom legislators, others split on decision to reject permit for coal terminal
► In today's Olympian — Letter carriers' food drive set for Saturday — Letter carriers and volunteers are set to pick up food donations this Saturday in Thurston County, with a goal of collecting more than 100,000 pounds of non-perishable goods for the Thurston County Food Bank, organizers said. The Stamp Out Hunger food drive takes place nationwide. It is organized by the National Association of Letter Carriers and the U.S. Postal Service.
ALSO at The Stand — Participate in Letter Carriers Food Drive this Saturday, May 14
► From KPLU — SEIU leader describes how SeaTac helped ignite the minimum wage movement — The roots of that movement can be traced in part to the small city of SeaTac and a ballot measure approved by voters in 2013 that hiked the city's minimum wage for airport and hospitality workers to $15 an hour. That story is chronicled in the new book, "The Fight For $15: The Right Wage For A Working America" by SEIU 775 President David Rolf.
---
STATE GOVERNMENT

► From The Stranger — Workers deserve to be paid for training shifts (by Cariño Barragán Talancón and Nicole Vallestero Keenan) — We hear numerous stories of this practice of not paying for training shifts in the restaurant industry. In some restaurants, new wait staff are unpaid for training shifts that include serving actual paying customers. New kitchen staff are often told they need to work the line during a shift to see how they perform. Of course, proving one's ability to do a job can be a part of a fair hiring practice. But cooking a meal for an interview is a lot different than cooking for a room full of customers. When the employer is profiting from your training shift, that is work, and you should be paid for it.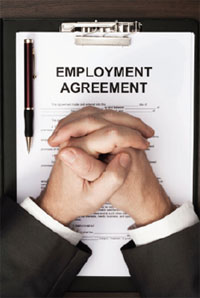 ► In the P.S. Business Journal — White House weighs in on Washington's non-compete battle — Washington state has for years debated whether preventing employees from joining competing companies helps or harms economic development. Now, the White House is weighing in. A report commissioned by President Obama this month found non-compete agreements effectively protect intellectual property, but threaten workers' rights. Nearly one-fifth of U.S. workers have been asked to sign non-compete agreements, the White House reports, while noting that only half of those employees actually have access to trade secrets.
► In today's Seattle Times — Transgender law would be an utter embarrassment for Washington (editorial) — Washington voters were among the first in the country to affirm the rights of gay and lesbian couples to marry. That was a proud moment for this state. In contrast, Initiative 1515 would be an utter embarrassment, an economic disaster and an immoral endorsement of blatant discrimination.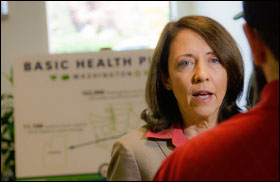 ► In today's (Everett) Herald — Bring back state's Basic Health Plan (editorial) — Washington now has the opportunity to revive a program to provide more affordable health insurance coverage for low-income working individuals and families, one that the state innovated in 1987 but ended in 2014. U.S. Sen. Maria Cantwell, who helped launch the state's Basic Health Plan in the late '80s when she was in the Legislature, has been working to revive the health plan model, making it an option for all states by amending the Affordable Care Act. State lawmakers considered legislation in 2014 to lay the groundwork to revive the Basic Health Plan. The bill passed the House but did not advance in the Senate… Bringing back the Basic Health Plan to Washington should help increase access to coverage, especially in the state's rural areas, and further deliver on the Affordable Care Act's promise of affordability.
► From KPLU — Realtors, Teachers, Plumbers control top Washington PACs — What do Realtors, teachers and unionized plumbers have in common? According to Washington's PDC, these groups control the top political action committees in the state so far this year.
---
SUPREME COURT
► From Think Progress — Support for the Republican Party's plans for the Supreme Court has collapsed — New polling indicates that the public has turned hard against the GOP's plan to simply ignore Garland's nomination. Among other things, the poll finds that registered voters overwhelmingly support giving Garland a hearing and a confirmation vote.
► In today's Washington Post — Republicans are losing the argument over Merrick Garland. And it's only going to get worse.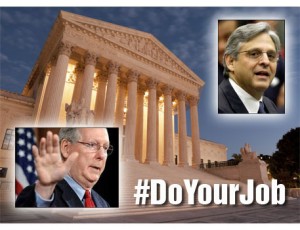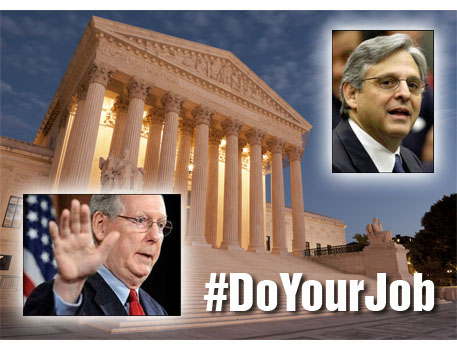 ► In today's The Hill — Garland to send Senate his Supreme Court questionnaire — "In addition to continuing to meet with senators of both parties, Chief Judge Garland will submit his questionnaire to the Senate Judiciary Committee," said a White House spokeswoman. "The questionnaire and associated materials present an exhaustive picture of Judge Garland's distinguished career and his impeccable credentials as a nominee to the Supreme Court. We expect that upon receiving the questionnaire, Senate Judiciary Committee members will do their jobs by reviewing the information, noticing a hearing so that the American people can hear directly from Chief Judge Garland as he answers questions under oath and giving him a fair up or down vote."
► From The Hill — Poll: Voters don't trust Trump to fill Supreme Court vacancy — Americans by double-digit margins trust both President Obama and Hillary Clinton more than Trump with the duty of picking a Supreme Court justice. Polling results showed Obama beat Trump 53% to 37% on that question, and the front-runner for the Democratic nomination had a similar spread, at 52% to 37%. Also, 50% said they'd be less likely to vote for a senator who opposed having confirmation hearings, compared to 18% who said that stance would make them more likely to vote for their senator.
---
CAMPAIGN 2016
► From Politico — Wall Street: Trump's debt policy smacks of bankruptcy — Donald Trump has a debt problem. Twice in the past five days the presumptive Republican nominee has said things about dealing with the $19 trillion federal debt that left Wall Street terrified, Republicans dumbfounded and Democrats licking their chops.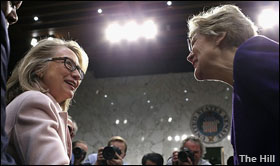 ► From The Hill — Democrats see Clinton, Warren as Dream Team — Amid concerns that supporters of Bernie Sanders will choose to stay home on Election Day, a number of Democrats see a Clinton-Warren alliance as an all-woman dream team that could ignite deep enthusiasm in the progressive base and make the 2016 Democratic presidential ticket truly historic. It would also eliminate the pro-Wall Street storyline that has haunted Clinton's campaign throughout the primary season, Clinton allies believe.
► From Politico — Dead heat: Trump, Clinton tied in 3 swing-state polls — Buckle up for the next six months: Donald Trump and Hillary Clinton are effectively tied in the swing states of Florida, Ohio and Pennsylvania, according to the results of a Quinnipiac University survey released Tuesday.
► From The Hill — Study: Most would see net benefits from Sanders's proposals — All but the wealthiest households would see net income gains under Democratic presidential candidate Bernie Sanders's proposals, according to a report released Monday. "For most households, additional government benefits would more than offset the tax increases," the non-partisan Urban-Brookings Tax Policy Center said in the report.
► In today's NY Times — Hillary Clinton, the first E.T. candidate, has UFO fans in thrall — Her unusual knowledge about extraterrestrials has struck a small but committed cohort of voters. Clinton has vowed that, barring any threats to national security, she would open up government files on the subject, including Area 51.
---
NATIONAL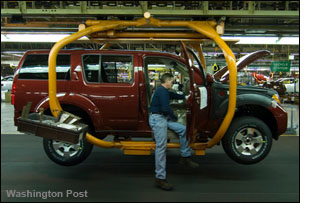 ► In today's Washington Post — A staggering number of people with factory jobs still need government help — Philadonna Wade works the night shift at the Detroit Chassis plant in Avon, Ohio. She has the sort of job that Americans often associate with a blue-collar American Dream. But she's paid more like a low-level service worker: $9.50 an hour, with no benefits. She is officially a temporary worker, sourced through a staffing agency, and she doesn't earn nearly enough to feed, clothe and house her four children. Taxpayers help her make up the difference. "I get energy assistance, I get food stamps, I get Medicaid," she said. "Every bit of public assistance there is, I get it." Wade's experience is surprisingly common for lower-skilled manufacturing workers, researchers at the University of California-Berkeley have concluded. In a new report out Tuesday, Ken Jacobs,  Zohar Perla, Ian Perry and Dave Graham-Squire find that one-third of the families of "frontline manufacturing production workers" are enrolled in a government safety-net program. The families' benefits cost state and local governments about $10 billion a year on average from 2009 to 2013, the analysis found.
► From Gawker — The academics who are treated as 'less than janitors' — America's well-manicured universities are supported by an entire academic underclass of very smart and very poorly paid people: the adjunct professors. They would like to tell you about the "insanely bleak" job that keeps academia chugging along.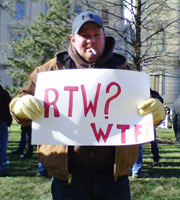 ► In the Charleston (WV) G-M — Labor group intends to sue over right-to-work law — The West Virginia AFL-CIO sent a letter late this week notifying state officials that the labor organization intends to file a lawsuit challenging the state's new right-to-work law, which was meant to restrict unions from collecting dues from non-union employees, even if those non-members benefit from union contract negotiations.
► From Huffington Post — Uber drivers owed $730 million more if employees, according to court documents — Drivers who worked for ride-hailing service Uber in California and Massachusetts over the past seven years would have been entitled to an estimated $730 million in expense reimbursements had they been employees rather than contractors, according to court documents.
► In today's NY Times — Countersuits over North Carolina's bias law — Gov. Pat McCrory and the Justice Department are clashing over transgender rights after the department said that the state had violated the Civil Rights Act of 1964 with its law on bathroom access.
► From Think Progress — Private prison CEOs 'pleased' their earnings soared from keeping immigrant kids in detention — During separate conference calls to talk about earnings reports, two of the country's largest for-profit private prisons indicated that they saw their profits soar from holding immigrant mothers and children in detention centers across the country.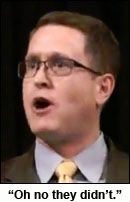 ► From The Guardian — Another Bundy standoff possible as groups call for U.S. to seize livestock — A coalition of wildlife organizations wrote to the U.S. Bureau of Land Management on Monday urging the agency to remove Bundy's cattle in the Gold Butte area of Nevada where the 70-year-old has for years allowed his cows to graze freely on public lands in defiance of federal land-use restrictions.
EDITOR'S NOTE — Better book your plane tickets now, Rep. Shea!
---
TODAY'S MUST-READ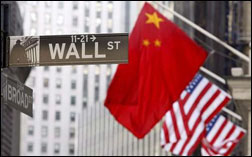 ► From the Medium — Will TPP help to curb China's rise? (by Joseph Stiglitz) — With few people buying the argument that the Trans-Pacific Partnership, a sweeping trade and investment agreement between the United States and 11 Pacific Rim countries, will bring more jobs and higher wages, proponents of TPP now argue that it is a critical front in the geopolitical conflict between the United States and China. President Obama made this case in his State of the Union address: "With TPP, China does not set the rules in that region; we do." Such rhetoric, reminiscent of Cold War containment strategies, is not constructive for the world's most important bilateral relationship. The truth is that this strategic rationale for TPP makes little sense.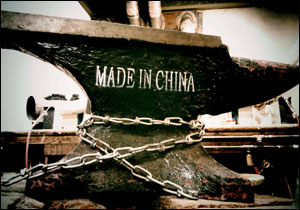 If trade deals were all that mattered for securing influence, the United States could at best hope for a stalemate with China, which already has agreements with more than half of TPP partners, among other nations. What matters for influence is not just signing agreements but the depth and nature of relationships. Given the hundreds of billions of dollars China has committed to finance infrastructure development across the region and the magnitude of China's trade and investment integration with the world, there is little reason to think that implementation of TPP would tip the balance of economic power in the U.S.'s favor.
---
The Stand posts links to Washington state and national news of interest every weekday morning by 10 a.m.
Short URL: https://www.thestand.org/?p=48945
Posted by
David Groves
on May 10 2016. Filed under
DAILY LINKS
. You can follow any responses to this entry through the
RSS 2.0
. Both comments and pings are currently closed.