Seeking scabs, Hanford layoffs, Shea skates, poultry and piss…
Wednesday, May 11, 2016
---
LOCAL
► In today's Spokesman-Review — Triumph Composite workers strike; company seeks replacements — On Wednesday, most of the 402 members of the Machinists' union at the Triumph plant in Spokane are on strike. Weeks of contract negotiations failed to resolve disagreements regarding money, retirement plans, health care and job security. "This is about the future, about our community and its ability to have our kids make a decent living," said 9-year Triumph employee Susie Bellino.
Meanwhile, Triumph has employed a company that has been advertising for replacement workers to cross the picket lines and work with managers to keep production on schedule.
UPDATED at The Stand — Machinists on strike at Triumph in Spokane
► In today's Seattle Times — At Boeing supplier Triumph, management vows Machinists strike won't halt work — Triumph spokeswoman Lynne Warne said Tuesday that management plans to maintain operations "for the duration of any work stoppage without any expected disruption."
► In today's (Everett) Herald — A victory for coal train opponents, but not the end of the line — The immediate victory for terminal opponents is just one event in a much longer time frame. Other projects might still come back. SSA Marine might alter its project proposal to avoid conflicts with tribal rights. Or the company might sue the federal government over the decision. Or another company could come along with a different proposal, starting the whole process over again.
► In today's Columbian — Letter carriers hope to be loaded down for food drive — The National Association of Letter Carriers' food drive is this Saturday. People should be getting their bags in the mail.
► In today's Bellingham Herald — Leave food by mailbox Saturday, May 14, for annual drive
ALSO sat The Stand — Letter Carriers Food Drive this Saturday, May 14
---
HANFORD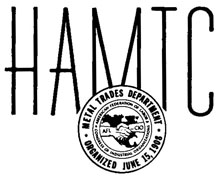 ► In today's Tri-City Herald — Hanford contractor preparing to lay off remaining workers — Washington Closure Hanford will lay off its remaining 435 workers starting in July as its Department of Energy contract ends three months later. About 387 nonunion workers have left the contractor since the ramp-down began. The Hanford Atomic Metal Trades Council workers assigned to Washington Closure are eligible to claim the jobs of workers elsewhere at Hanford if they have more seniority than those workers.
► In today's Tri-City Herald — Possible tank vapors reported in different Hanford area — Another potential chemical vapor incident was reported at Hanford Tuesday, but this one was about seven miles away from where suspicious odors were previously reported.
---
STATE GOVERNMENT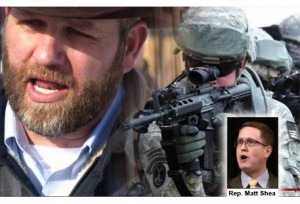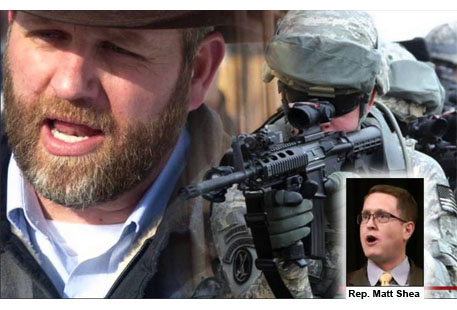 ► In today's Spokesman-Review — GOP Rep. Shea cleared of ethics complaint for trips to Bundy protests — The Legislative Ethics Board dismissed a series of complaints against Republican Rep. Matt Shea involving a trip to Oregon early this year during the occupation of a federal wildlife refuge by Ammon Bundy and others, and another to Nevada in 2014 during a standoff between Cliven Bundy and the Bureau of Land Management.
EDITOR'S NOTE — The Ethics Board decided that since Rep. Shea went there on his own time and at his own expense, it's not an ethics violation. Never mind that he ignored law enforcement officials' requests not to visit with and "embolden" these armed anti-government extremists actively engaged in criminal activity. Never mind that Shea actually assisted these criminals by sharing tactical information with the occupiers. Our point remains, it's up to Washington's Republican Party to hold this embarrassment to our state accountable for his actions.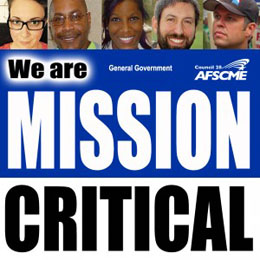 ► From WFSE — May 17 Unity Break: We are mission critical — On May 17, the Washington Federation of State Employees/AFSCME Council 28 General Government bargaining team meets with the state for the first time. The union plans to remind them that they are Mission Critical by showing their strength and unity for a contract that respects the value of the services state employees provide.
► In today's Seattle Times — Inmate assaults two officers at Monroe prison; authorities investigating — The 32-year-old inmate reportedly punched one of the officers in the head, and then struck the second officer when he tried to intervene.
► In today's Seattle Times — A tour of ferries under construction (photos)
---
TRANS-PACIFIC PARTNERSHIP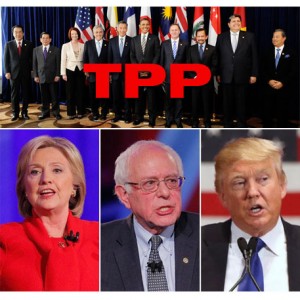 ► From Huffington Post — Clinton commits: No TPP, fundamentally rethink trade policies — Going into the West Virginia primary, former Secretary of State Hillary Clinton has come out in opposition to a "lame duck" vote on the Trans-Pacific Partnership. This takes her beyond her previous statements mildly opposing TPP. Clinton also made a strong statement criticizing our country's trade agreements in general: "I have said I oppose the TPP agreement — and that means before and after the election."
ALSO TODAY at The Stand — Constituents to Rep. Derek Kilmer: 'TPP doesn't make ¢ents for America'
---
SUPREME COURT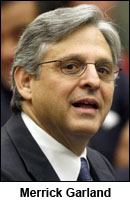 ► In today's Huffington Post — Merrick Garland coolly tells Congress he's never been overruled by the Supreme Court — It's been more than 50 days since President Barack Obama nominated Garland to fill the seat of the late Justice Antonin Scalia… In Garland's nearly 20 years as a judge on the U.S. Court of Appeals for the D.C. Circuit, an influential body that is widely regarded as a pipeline to the nation's high court, "None of the opinions I have authored has been reversed, either by the Supreme Court of the United States" or by the full D.C. Circuit, Garland told the Senate Judiciary Committee. That's an impressive feat, given that Garland has penned more than 350 lead opinions as an appellate judge and participated with other judges in more than 2,600 cases since he was appointed to the bench in 1997.
---
CAMPAIGN 2016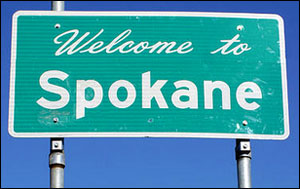 ► In today's Spokesman-Review — Stop the presses, Trump was wrong about Spokane economy (by Shawn Vestal) — At his rally in Spokane, Trump said the labor force had shrunk by 9,000 during the Obama administration, clearly suggesting we have lost that many jobs. Bureau of Labor statistics — as well as two local economists — say he's wrong. "Businesses located inside of the county are actually creating more jobs," said regional economist Doug Tweedy. "Our businesses have done really well during that time."
► In today's Seattle Times — He stood up to Trump. So why is everyone hating on Chris Vance? (by Danny Westneat) — Since announcing he can't vote for Trump, Vance has been called a traitor, a defector, a quisling by scores of folks in his own party. Some Republican donors to his campaign, such as Electroimpact CEO Peter Zieve of Mukilteo, have demanded their money back.
► From Huffington Post — World labor leaders call for 'Global New Deal' to combat demagogues like Trump — Dozens of senior European labor union officials gathered this week at the AFL-CIO, the largest U.S. federation of labor unions, to trade ideas for fighting a xenophobic far right ascendant on both sides of the Atlantic.
► In today's Washington Post — Sanders wins in West Virginia, extending race against Clinton — The senator's victory was the first of a string of potentially strong showings this month that may drag out, but not block, Hillary Clinton's march toward the Democratic nomination.
► From The Hill — Clinton wins Nebraska primary but gets no delegates — In a symbolic victory, Clinton took 59 percent of the Nebraska vote Tuesday.
► In today's NY Times — Donald Trump, bucking calls to unite, claims 'mandate' to be provocative — Donald Trump's behavior in recent days — the political threats to House Speaker Paul Ryan; the name-calling on Twitter; the attacks on Hillary Clinton's marriage — has deeply puzzled Republicans who expected him to move to unite the party, start acting presidential and begin courting the female voters he will need in the general election.
► From The Hill — Trump won't release tax returns before election — "There's nothing to learn from them," Trump said.
► In today's NY Times — After conventions, a debt to donors (editorial) — In a first since the Watergate era, the Republican and Democratic nominating conventions will be bankrolled solely by corporations and wealthy individuals.
---
NATIONAL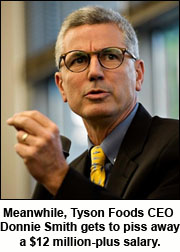 ► From Huffington Post — U.S. poultry workers don't get enough time to pee, report finds — The U.S. workers who process the poultry we eat work under such pressure that many don't have sufficient time to use the bathroom, according to a new report from the humanitarian group Oxfam America. The report, "No Relief: Denial of Bathroom Breaks in the Poultry Industry," paints a bleak picture of workers' discomfort and humiliation on the production line, including: urinating themselves on the job, wearing diapers as a matter of routine, suffering from urinary tract and bladder infections, and reducing their water intake to avoid the bathroom altogether.
► From think Progress — Poor people don't stand a chance in court — There is less than one civil legal attorney — 0.64, to be exact — for every 10,000 people living in poverty, according to a new report. Even though nearly 110 million people are poor enough to qualify for free legal assistance because they can't afford a private attorney, there are less than 7,000 legal aid attorneys throughout the country to help them.
► From Bloomberg — Staples-Office Depot merger blocked — A federal judge halted Staples Inc.'s proposed acquisition of Office Depot Inc., effectively ending a bid to unite the two biggest U.S. office suppliers into what the government argued would be an unchallenged giant.
► In today's NY Times — Pressure to close the pay gap — Issues of fairness aside, large pay gaps tend to go hand in hand with lower profits, new research finds.
► From KUOW — NASA spots 1,284 new planets, including 9 that are 'potentially habitable'
► From The Onion's archives — Distant planet terrified it might be able to someday support human life
---
TODAY'S MUST-READ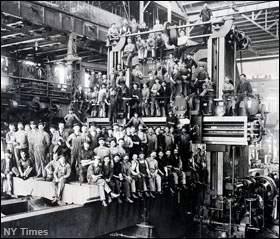 ► In today's NY Times — Government must play a role again in job creation (by Eduardo Porter) — Though the decline of well-paid working class jobs is often portrayed as the inevitable consequence of globalization and technological change, it is in large part the result of a failure of government… Why American politics turned against its successful model of pragmatic policy-making [repeatedly and successfully employed to create and sustain employment during previous economic transformations] remains controversial. Perhaps it was the increasing footprint of money in politics, which has given more clout to corporate interests lobbying for smaller government and lower taxes. Maybe desegregation led to increasing distrust in government by white voters. Perhaps it was the combination of a recession and high inflation of the 1970s, which discredited interventionist government policies. In any event, there is much the government could do… So what's holding us back? The loss of a vision, once shared across much of the ideological spectrum, of what government can accomplish, when it is allowed to do its job.
---
The Stand posts links to Washington state and national news of interest every weekday morning by 10 a.m.
Short URL: https://www.thestand.org/?p=48985
Posted by
David Groves
on May 11 2016. Filed under
DAILY LINKS
. You can follow any responses to this entry through the
RSS 2.0
. Both comments and pings are currently closed.