How low for TPP, Clinton wins, servants as a service…
Wednesday, June 8, 2016
---
TRADE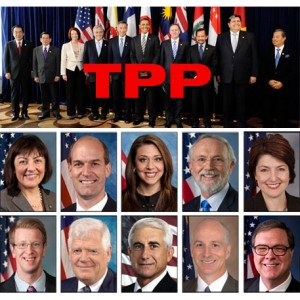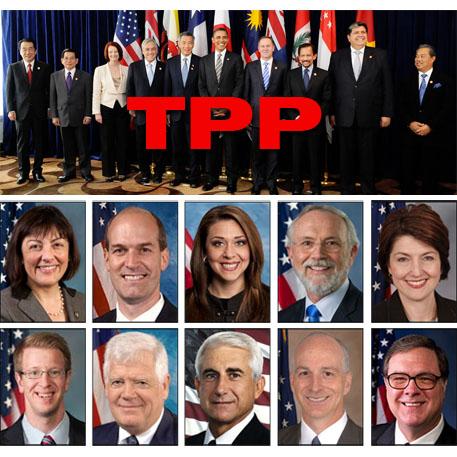 ► From Huffington Post — How low would we go for TPP? (by SPEEA's Stan Sorscher) — The tariff schedules in TPP are not controversial. Really, TPP will not pass or fail based on the tariff schedule. Rather, the rules in TPP are very controversial because the rules define power relationships, and those power relationships determine who will take the gains from globalization. President Obama wants us to set the rules, so China doesn't. Good. But "our" rules were written by and for global investors. Those rules are very favorable to corporations who want to move production to low-wage countries with weak social and political systems… So the question is, how low would we go to get the shadowy 0.15% growth of GDP after 15 years with TPP? Influential House and Senate members will answer that question.
EDITOR'S NOTE — How low will Washington's congressional delegation go? Adam Smith, Jim McDermott, Pramila Jayapal, Brady Walkinshaw and Joe McDermott have all answered the question, and they are looking for a better trade policy. How about Derek Kilmer, Denny Heck, Suzan DelBene, Rick Larsen and the Republicans? How low will they go? That's one of the questions that will be asked at the Trade Justice Rally and Festival on June 25 in Tacoma.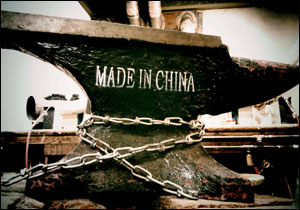 ► From KPLU — U.S. workers are skeptical, but China says it will restrain steel output — Say you are one of the roughly 15,000 American steel workers who have been laid off — or received notice of coming layoffs — in the past year. You and your boss would cheer any reduction in China's massive steelmaking capacity. Chinese steel has been flooding global markets and hurting profits for U.S. companies. But on Tuesday, after U.S. and Chinese officials announced plans to reduce Chinese steel production capacity, the applause from American workers and companies was, shall we say, restrained. "I would love to believe it will lead to something, but I won't until we see evidence" that China has actually cut production, said Holly Hart of the United Steelworkers.
ALSO at The Stand — Trade laws unenforced as Alcoa cuts and cuts (by USW President Leo W. Gerard, Nov. 17 2015)
► In today's Yakima H-R — Mexico ends investigation of U.S. apple shippers — The Mexican government has ended an anti-dumping investigation of U.S. apple shippers, canceling provisional duties it had placed earlier this year on most U.S. shipping companies.
---
STATE GOVERNMENT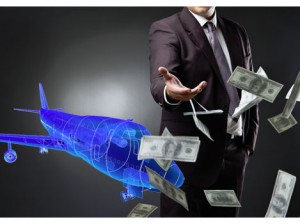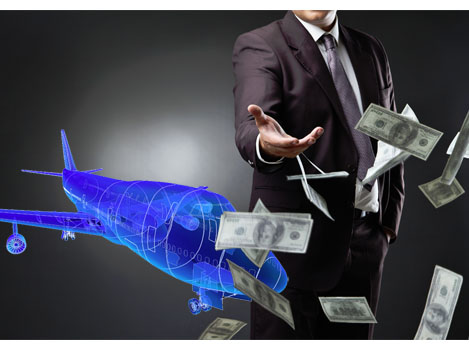 ► In today's (Everett) Herald — Aerospace firms received millions in tax incentives over past 2 years — Aerospace companies avoided $553 million in tax payments the past two years by taking advantage of generous tax breaks the state offers the industry. Although the Boeing Co. accounted for the lion's share of the sum, dozens of other firms shaved a few dollars to several hundred thousand dollars off their tax bill as well, according to data submitted to the state Department of Revenue.
---
LOCAL
► In today's Bellingham Herald — Cherry Point coal terminal hits another hurdle with lease denial — Gateway Pacific Terminal owners received more bad news Monday as another application was denied, this time by the Washington State Department of Natural Resources.
► In today's (Longview) Daily News — Kelso Council rejects letter in support of Millennium — On a 5-1 vote, the Kelso City Council on Tuesday declined to send a letter of support for the proposed Millennium Bulk Terminals coal terminal in Longview.
---
ELECTION 2016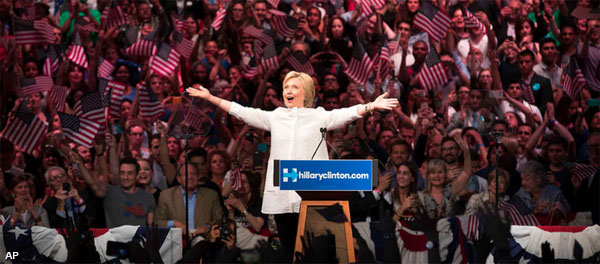 ► In today's NY Times — Clinton wins in California, bolstering claim to nomination — Hillary Clinton claimed the Democratic presidential nomination on Tuesday night after decisive victories in the California, New Jersey and New Mexico primaries, and she quickly appealed to supporters of Sen. Bernie Sanders of Vermont to unite with her against Donald Trump.
► From Politico — Clinton casts victory as 'milestone' for women — As she secured the Democratic nomination Tuesday night, Clinton chose to keep the focus on the women in her life — a striking contrast as she criticized the presumptive Republican nominee for "calling women pigs."
► In today's NY Times — Clinton made history, but Sanders stubbornly ignored it — Despite the insurmountable delegate math and the growing pleas that he end his quest for the White House, Sen. Bernie Sanders took to the stage in Santa Monica and basked, bragged and vowed to fight on. And he ignored the history-making achievement of his Democratic rival.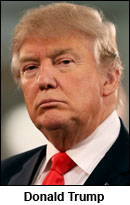 ► From The Hill — GOP in disarray over Trump furor — Donald Trump presidential campaign faced a crisis of confidence on Tuesday as Republicans denounced his attacks on a federal judge as racist and grappled with whether to retract their endorsements. In a remarkable rebuke of the presumptive nominee, Speaker Paul Ryan (R-Wis.) called the candidate's remarks about Judge Gonzalo Curiel "the textbook definition of racist comments" and described them as "indefensible," though he did not withdraw his support for Trump.
► From Huffington Post — His campaign in crisis, Donald Trump turns to the teleprompter — He sort of apologized for being racist, then went on Fox News and told his party to "get over it."
► In today's Seattle Times — Trump leads to a whole lot of shimmy-shaking in the GOP: 'I will probably support the con man' — I asked all the local Republicans running for governor or area congressional seats to weigh in on the Trump or Not Trump question. For those who didn't answer, I had to rely on their most recent public statements. The shimmy-shaking in Republican World would dazzle a dance troupe.
---
FEDERAL GOVERNMENT
► In today's (Everett) Herald — Details needed from candidates on Social Security (editorial) — The presumptive presidential nominees for the Republican and Democratic parties haven't been any more specific than Obama about how they would expand Social Security. They should be pressed for greater detail on what they would do to restore long-term solvency to Social Security, increase its benefits or both. And the same question should be asked of those running for Senate and the House of Representatives.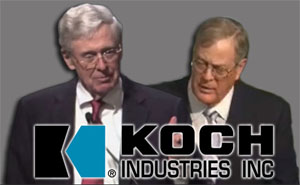 ► From Huffington Post — The Koch brothers are trying to handpick government officials. We have to stop them. (by Sens. Elizabeth Warren, Charles Schumer and Sheldon Whitehouse) — The Kochs understand what many forget — at all levels of government, personnel is policy. They are dumping enormous resources into placing their own ideological extremists who share their destructive worldview into state and local governments, Congress, and even federal agencies. Those who believe government should do more than serve the wishes of wealthy corporations and their billionaire owners must fight back. In the Senate, that fight begins with stopping the confirmations of Charles Blahous and Hester Peirce.
---
NATIONAL
► From Think Progress — The 'Fight for 15' movement clinches a victory in the nation's capital — On Tuesday, the Washington, D.C. city council voted unanimously in favor of a bill that would raise the city's minimum wage to $15 by 2020 — a bill that Mayor Muriel Bowser (D) says she'll sign into law. That makes the nation's capital the latest place to embrace the wage floor that has been championed by a growing movement of fast food and other low-wage workers.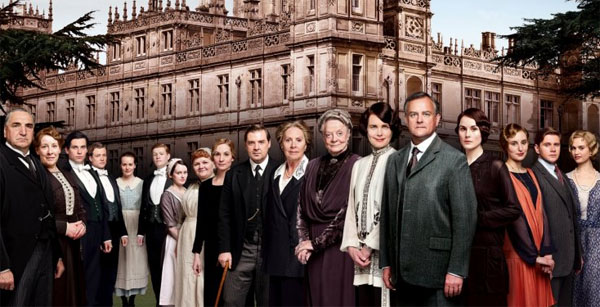 ► From the Int'l Business Times — 21st century tech revives aristocratic lifestyles with on-demand servant economy — There was a time that the landed gentry of this country had cohorts of lowly-paid people catering for their every whim. The wealthy never cooked a meal, cleaned a shirt or drove a car. How strange, then, that futuristic 21st century technology is propelling us backwards in time. The might of our technological endeavours appears to be little more than re-constructing Downton Abbey; servants as a service.
► From The Atlantic — The legacy of Helen Chavez — Helen Chavez, the widow of Cesar Chavez, and who picketed alongside her husband in the farm labor movement in the United States, got arrested in strikes, and raised the couple's eight children, died Monday night. She was 88.
► From Reuters — Browning-Ferris fights U.S. ruling on 'joint employment' in court — A California waste management company at the center of a closely watched case told a U.S. appeals court on Tuesday that the new U.S. labor board standard for "joint employment" is too broad and vague.
► In today's NY Times — Why French workers are so mad (by Sylvain Cypel) — The government says more "flexibility" will create jobs, but the people of France know better.
---
TODAY'S MUST-READ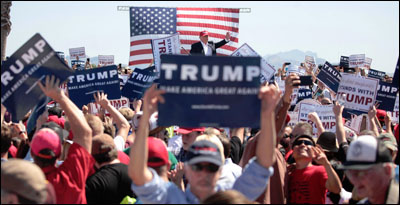 ► In today's Washington Post — The incredible crushing despair of the white working class — Americans today say they are generally optimistic about their futures, according to Gallup polling. But one group in particular — poor white Americans — has a shockingly dismal view of what the future holds for them. And this pessimism among poor whites goes a long way toward explaining the strange political moment we find ourselves in, one in which Donald Trump surged to the top of the Republican primary ticket by tapping into a deep vein of racial anxiety among the nation's working class.
---
The Stand posts links to Washington state and national news of interest every weekday morning by 10 a.m.
Short URL: https://www.thestand.org/?p=49774
Posted by
David Groves
on Jun 8 2016. Filed under
DAILY LINKS
. You can follow any responses to this entry through the
RSS 2.0
. Both comments and pings are currently closed.