Eyman's latest scam, Hillary makes history, unity wins…
Tuesday, June 7, 2016
---
STATE GOVERNMENT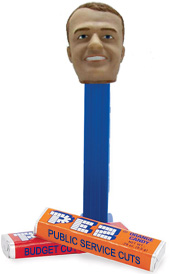 ► In today's (Everett) Herald — Tim Eyman's new ballot measure targets tolls and transit taxes — The newest ballot measure conceived by Mukilteo's Tim Eyman would end tolling on I-405 and could crimp Sound Transit's ability to bring light rail service to Everett. As proposed, Initiative 869 also would repeal car tab fees imposed by cities to pay for local road projects and ax weight fees charged by the state to defray costs of highway improvements.
---
LOCAL
► In today's (Longview) Daily News — KapStone fined for $71,800 for safety violations — The company faces $71,800 in state fines for health and safety violations at its Longview mill last November, including a "near miss" when a paper machine was nearly started with a contract worker inside.
► In today's Oregonian — Daimler Trucks will lay off 170 at Western Star factory in Portland — Daimler Trucks North America said Monday it will lay off 1,240 workers in the U.S. and Mexico — including 170 at its Western Star factory on Swan Island — amid a downturn in demand for long-haul trucks.
---
ELECTION 2016
► In today's NY Times — AP count: Clinton has delegates to win Democratic nomination — Striding into history, Hillary Clinton will become the first woman to top the presidential ticket of a major U.S. political party, capturing commitments Monday from the number of delegates needed to win the Democratic nomination. Clinton's rise to presumptive nominee arrived nearly eight years to the day after she conceded her first White House campaign to Barack Obama. Back then, she famously noted her inability to "shatter that highest, hardest glass ceiling."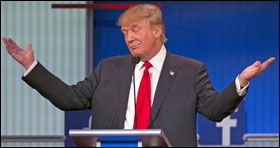 ► From The Hill — GOP aghast as Trump doubles down — The damage to Trump's presidential bid escalated on Monday as a growing number of Republicans sought distance from him. The billionaire businessman has said that a judge presiding over lawsuits against Trump University would not give him a fair hearing because of the judge's Mexican heritage. Republican calls for Trump to walk back the comments or apologize have mounted. But true to his style, he is doubling down.
► In today's NY Times — The judicial system according to Donald Trump (editorial) — Trump is essentially arguing that his own bigoted attitude toward Mexicans has disqualified a respected jurist from hearing a court case in which he is a defendant. Under that bizarre logic, he could rationalize ruling out judges from every demographic group he has insulted or happens not to like. At the rate he's going, there would soon be no person in the land left to judge him.
► In the Pittsburgh Post-Gazette — Unions sign labor agreement for Democratic National Convention in Philadelphia — The Democratic National Convention Committee has signed an official project labor agreement with local trade unions for work at convention venues in Philadelphia, a union-strong city that contrasts sharply with Charlotte, N.C., site of the party's last nominating convention.
---
TRANS-PACIFIC PARTNERSHIP
► In the Int'l Business Times — State Department blocks release of Hillary Clinton-era TPP emails until after the election — Trade is a hot issue in the 2016 U.S. presidential campaign. But correspondence from Hillary Clinton and her top State Department aides about a controversial 12-nation trade deal will not be available for public review — at least not until after the election. The Obama administration abruptly blocked the release of Clinton's State Department correspondence about the so-called Trans-Pacific Partnership (TPP), after first saying it expected to produce the emails this spring.
---
FEDERAL GOVERNMENT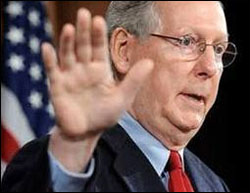 ► From Huffington Post — Warren details 'extreme' Republican obstruction — Sen. Elizabeth Warren (D-Mass.) came out with a report on Monday detailing what she calls the "extreme" obstruction of President Barack Obama's nominees — and a new HuffPost/YouGov poll suggests Americans agree with her, at least on the president's Supreme Court pick, by a 2-to-1 margin.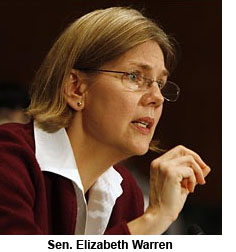 "The idea that Senate Republicans are willing to leave our highest court short-handed for nearly a year seems shocking. But the fact is that, for more than seven years, they have waged an unrelenting campaign to keep key positions throughout government empty," Warren said.
► From the Hill — Obama nominee died after waiting two years for confirmation — Cassandra Butts, a friend of President Obama since law school, died on May 26 at the age of 50 — 835 days after he nominated her to be the ambassador to the Bahamas. Butts told a columnist that Sen. Tom Cotton (R-Ark.) was purposely holding up her confirmation process in order to anger the president.
► In today's NY Times — Republicans to unveil plan to revamp Dodd-Frank — Rep. Jeb Hensarling (R-Texas) on Tuesday will outline the Financial Choice Act, which would roll back major elements of the regulatory law.
---
NATIONAL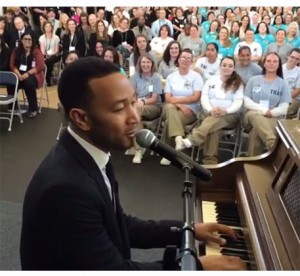 ► From Vox — 'We will not sit on the sidelines:' John Legend's proposal for ending mass incarceration (by John Legend) — I was fortunate to grow up in a union household. I know how important they are for families and communities. I know the power unions have to organize politically on behalf of important causes. That's why it's so significant that the AFL-CIO, one of the largest unions in the country, has partnered with my organization #FREEAMERICA to end the harmful, immoral, and unjust cycle of mass incarceration in the United States.
ALSO at The Stand — Mass employment, not mass incarceration — WSLC President Jeff Johnson's account of a tour of the Washington Corrections Center for Women at Purdy with leaders from the AFL-CIO, international unions, Free America, and R&B sensation John Legend.
► In today's Yakima H-R — Helen Chavez, widow of Cesar Chavez, dies at 88 — Born Helen Fabela, she met Cesar Chavez while working in the fields in California's Central Valley and the couple married in 1948.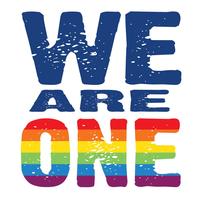 ► From AFL-CIO Now — Pride Month: Why working people in unions are fighting LGBTQ discrimination in the workplace — The strongest protections for lesbian, gay, bisexual, transgender and queer working people are found in a union contract. Working people in unions have fought hard to make sure that employers cannot discriminate against people. This includes helping pass laws that protect LGBTQ working people, especially transgender people.
► From TPM — Introducing our feature series on privatization (editor's note) — Privatization is one of the most significant and pervasive politico-economic trends in the United States in the last half century. Today TPM is kicking off a richly reported four-part series on privatization and the privatization movement in the United States.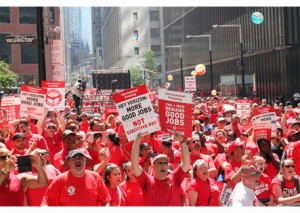 ► From Huffington Post — Worker unity brings victory at Verizon (by Christine Owens) — The largest strike in recent history ended on Wednesday, as nearly 40,000 Verizon field technicians, call-center workers and others went back to work after more than six weeks on the line. The strike captured the public's imagination not just because of its size and duration, but because it laid bare the seedy underbelly of the attack on good jobs in America — unprincipled and unbridled outsourcing and globalization, fueled by corporate greed. The Verizon strike was less a battle over union benefits than a fight for the future of work in America; less a campaign for those who sport the union label and more a crusade for us all. Confounding prognosticators and pundits, the workers won — and so did we all.
---
TODAY'S MUST-SEE
► Watch John Oliver on "Last Week Tonight" as he explains the hazards of predatory debt collection. And then watch as he purchases $14.9 million worth of medical debt for just under $60,000, and forgives it.
---
The Stand posts links to Washington state and national news of interest every weekday morning by 10 a.m.
Short URL: https://www.thestand.org/?p=49746
Posted by
David Groves
on Jun 7 2016. Filed under
DAILY LINKS
. You can follow any responses to this entry through the
RSS 2.0
. Both comments and pings are currently closed.