Republican raise blockers, Clinton-Warren, visa abuses…
Thursday, June 16, 2016
---
STATE GOVERNMENT
► In today's Spokesman-Review — Consumers make state revenue picture a bit brighter — Washington will take in about $308 million more from taxes and fees by the end of next June than economists expected earlier this spring. In a state with a two-year budget of more than $38 billion, that's an increase of about 1 percent. Steve Lerch of the forecast council called it a "modest upward revision."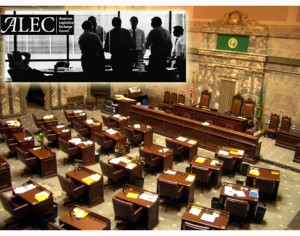 ► From Think Progress — The conservative backlash against minimum wage, paid sick leave victories sweeping the nation — As the fight for a $15 minimum wage and the guarantee of paid sick leave both gain steam, states across the country are striking back by passing laws prohibiting local municipalities from establishing a higher wage floor or offering increased benefits. Overall, 20 states have passed preemption legislation and 15 states have banned localities from establishing paid sick leave requirements… The American Legislative Exchange Council, an organization of conservative lawmakers and groups from the private sector, has been heavily involved in the effort to preempt localities from enacting their own wage and benefit laws. Much of the legislation is based off of ALEC "model bills."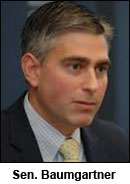 EDITOR'S NOTE — An ALEC-model preemption bill was sponsored by Sen. Michael Baumgartner (R-Spokane), Chairman of the Commerce and Labor Committee of the Republican-controlled Senate. Other senators who have sponsored of co-sponsored unsuccessful preemption bills in the past two years are Sens. John Braun, Randi Becker, Ann Rivers, Mark Schoesler, Judy Warnick, Jim Honeyford, Mike Hewitt, and of course, Jan Angel, the Washington State Chair of ALEC.
► From Oregon Public Broadcasting — Oregon issues rules in advance of new minimum wage law — Oregon employers have new guidance from the state on how much to pay their employees when the state's minimum wage goes up next month.
► In today's Seattle Times — State won't renew Corrections contract with company criticized by GOP — The Washington State Department of Corrections has decided not to renew a contract with a company that was criticized in the GOP-led investigation into the state's mistaken early release of prisoners.
► From The Stranger — Listen to the chairman of state's anti-trans bathroom initiative tell men to follow women into bathrooms — A recording is reportedly Family Policy Institute of Washington director and Just Want Privacy chairman Joseph Backholm telling I-1515 signature-gatherers to follow women into bathrooms in order to "make the point." KIRO 7 characterized Backholm's comments as "jokes," but also noted that King County Sheriff John Urquhart found "what is jokingly suggested would be a violation of criminal trespass laws."
EDITOR'S NOTE — Union delegates from across Washington state voted to oppose I-1515. The Washington State Labor Council, AFL-CIO urges union families to not sign this discriminatory initiative.
---
LOCAL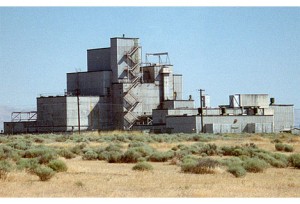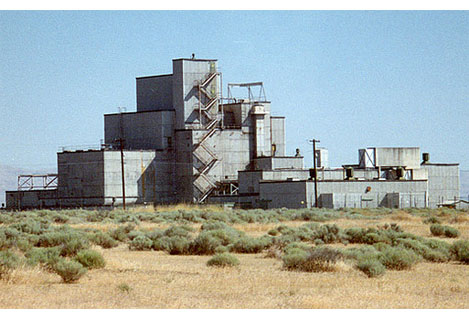 ► From AP — 52 Hanford workers now checked for possible vapor exposure — Two more workers at the Hanford Nuclear Reservation have received medical evaluations for possible vapor exposure at the former nuclear weapons production site. In total, about 52 Hanford workers have received medical evaluations for possible exposure to chemical vapors.
► In today's Seattle Times — Seattle police union reaches tentative deal with city on 4-year contract — The Seattle Police Officers' Guild, made up of officers and sergeants, will begin voting on the contract by mail at the end of this month, with results in July.
---
ELECTION 2016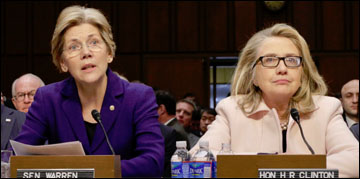 ► From TPM — Clinton is actively vetting Elizabeth Warren as a running mate — The popular, progressive Massachusetts senator, known for her strong stance on Wall Street regulation and skill at landing punches against Donald Trump, has long been floated as a smart choice vice presidential pick for the more centrist Democrat.
► From The Hill — Poll: GOP favorability falls to record low — Less than one-third of Americans view the Republican Party favorably — the GOP's lowest rating in the nearly-seven-year history of Bloomberg Politics' national poll. Just 32 percent see the GOP favorably, while 49 percent see the Democratic Party favorably.
---
FEDERAL GOVERNMENT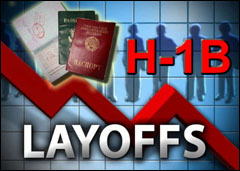 ► In today's NY Times — Visa abuses harm American workers (editorial) — There is no doubt that H-1B visas — temporary work permits for specially talented foreign professionals — are instead being used by American employers to replace American workers with cheaper foreign labor. In many cases, laid-off American workers have been required to train their lower-paid replacements. Lawmakers from both parties have denounced the visa abuse, but it is increasingly widespread, mainly because of loopholes in the law… Congressional leaders of both parties have questioned the nondisparagement agreements (that laid-off Americans are being forced to sign). Bipartisan legislation in the Senate would revise visa laws to allow former employees to protest their layoffs. Beyond that, what Congress really needs to do is close the loopholes that allow H-1B abuses.
► Fro The Atlantic — As expected, Fed leaves interest rates unchanged
► In today's Washington Post — Senate Democrats end marathon filibuster, announce Republicans agree to gun-control vote — Sen. Chris Murphy (D-Conn.) ended a blockade of the Senate floor after nearly 15 hours Thursday, announcing that Republican leaders agreed to hold votes on Democrat-backed measures to expand background checks and prevent suspected terrorists from acquiring guns.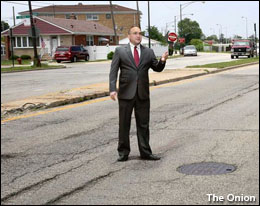 ► From The Onion — 'There is beauty in decay,' says head of Federal Highway Administration while surveying nation's crumbling roads — "Indeed, let us celebrate the splendor of something entirely new—this network of cracks here, that vast pothole there—being created from what was once an intact stretch of highway. The natural order gives birth to its own wonders." Members of the press were then instructed to close their eyes and take in the gentle patter of tires rolling over uneven pavement, after which he reportedly dashed into his car and sped away.
---
NATIONAL
► In today's NY Times — Macy's and union have a deal, averting strike — Macy's and the union representing thousands of its workers in the New York City area reached a tentative deal for a new labor contract on Thursday, avoiding what would have been the first strike at the nation's largest department store in more than 40 years.
---
The Stand posts links to Washington state and national news of interest every weekday morning by 10 a.m.
Short URL: https://www.thestand.org/?p=50054
Posted by
David Groves
on Jun 16 2016. Filed under
DAILY LINKS
. You can follow any responses to this entry through the
RSS 2.0
. Both comments and pings are currently closed.