99% below, Hanford vapors, buying a VP, Kansas fails…
Tuesday, June 21, 2016
---
STATE GOVERNMENT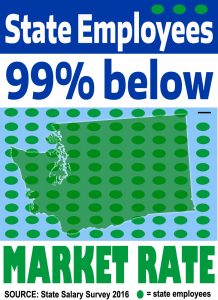 ► Today at WFSE.org — We can't get ahead when 99% are behind — That's right. 99%. State employees are paid less than private and public sector counterparts. We can't afford to be left behind again. Union contract negotiations are underway – a perfect time to let agency leadership know this is unacceptable.
► In today's Seattle Times — Court: Western State CEO won't have to go to jail for now — Western State Hospital CEO Cheryl Strange won't have to report to jail for now. A court commissioner had ordered her to jail over a dispute about admitting a patient into the psychiatric hospital.
► In today's Tri-City Herald — Pasco potato processor appealing $213,000 workplace safety fine — Washington Potato Co. of Pasco is appealing a $213,000 fine by the Department of Labor & Industries for repeat safety violations and being labeled a "severe" violator.
---
LOCAL
► In today's Tri-City Herald — Hanford union group issues demands for chemical vapor protection — The Hanford Atomic Metal Trades Council has issued a list of demands to Hanford nuclear reservation officials for immediate actions to better protect workers from chemical vapors. "The council believes the time for requests, suggestions and/or recommendations has long since passed and that a more aggressive approach and immediate actions are required," said HAMTC in a letter delivered Monday to the Department of Energy and its tank farm contractor, Washington River Protection Solutions.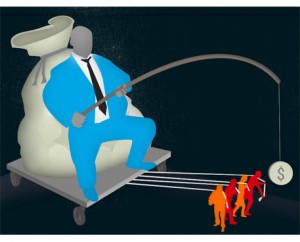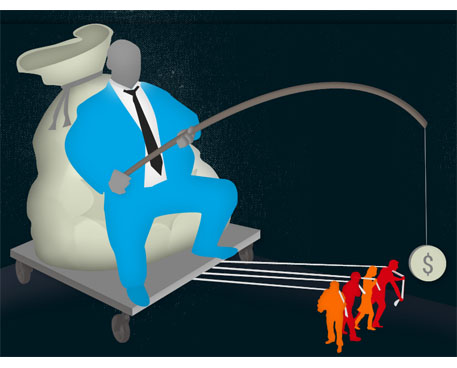 ► In the Seattle Times — NW CEOs enjoyed hefty increase in 2015 pay, outpacing national peers — Top execs at public companies in Washington, Oregon and Idaho outearned their national counterparts last year, by some measures — and the highest compensation package at any U.S. publicly traded company went to the CEO of Bellevue-based Expedia.
► In the Seattle Times — Pay disparity is stunning between CEOs, workers (by Jon Talton) — The average CEO earned 20 times the average worker pay in 1965. Now S&P 500 CEOs make 335 times the pay of their average employee. Some ideas to change that are kicking around.
ALSO at The Stand — State's CEOs paid 190 times average rank-and-file worker (May 18, 2016)
► In the Columbian — Men rack up most overtime in Vancouver, Clark County — Out of the top-50 overtime earners in the city in 2015, one was a woman. In the county, four were women.
---
BOEING
► In today's Wall St. Journal — Boeing signs deal to sell jets to Iran's state airline — With a value of up to $25 billion, it would be one of the Islamic republic's biggest deals with a U.S. manufacturer since trade sanctions on Tehran were eased.
---
ELECTION 2016
► In today's Seattle Times — State Democrats end convention with last delegate picks — Bernie Sanders will have 74 delegates from Washington state at the national convention. Hillary Clinton, the presumptive nominee, will have 27. In addition, 17 superdelegates, most of whom have already pledged their support to Clinton, will represent the state at the convention.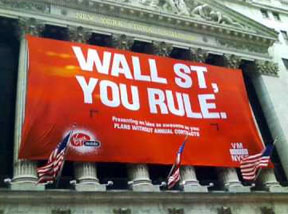 ► From Politico — Wall St. donors seek to block Warren VP pick — Big Wall Street donors have a message for Hillary Clinton: Keep Elizabeth Warren off the ticket or risk losing millions of dollars in contributions. In a dozen interviews, major Democratic donors in the financial services industry said they saw little chance that Clinton would pick the liberal firebrand as her vice presidential nominee. These donors despise Warren's attacks on the financial industry. But they also think her selection would be damaging to the economy. And they warned that if Clinton surprises them and taps Warren, big donations from the industry could vanish.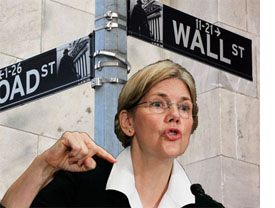 EDITOR'S NOTE — Which, of course, is exactly why Hillary Clinton should pick Warren. There would be no better way to demonstrate the she — and the democratic Party — are not beholden to Wall Street over the interests of America's working families.
► From The Hill — Talk of Labor chief as VP riles industry — Vice President Tom Perez? Hillary Clinton is considering it, much to the displeasure of business interests in Washington that have clashed frequently with the Labor secretary during his time in President Obama's Cabinet.
EDITOR'S NOTE — Ditto. Plus, Clinton doesn't need more corporate money…
► In today's NY Times — Trump starts summer push with crippling money deficit — Trump began June with just $1.3 million in cash on hand, a figure more typical for a campaign for the House of Representatives than the White House. He trailed Hillary Clinton, who raised more than $28 million in May, by more than $41 million.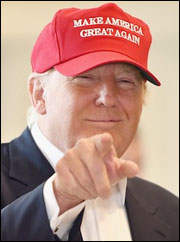 ► In today's Washington Post — Trump spent more than $1 million in May reimbursing his companies and family — He does not have much of a ground operation yet or a significant paid media effort, but he managed to shell out $6.7 million last month, including more than $1 million in payments to Trump companies or to reimburse his family for travel expenses.
► In today's Washington Post — Three of four voters of color 'strongly' dislike Trump — The Republican presidential nominee is deeply unpopular with voters of color, 88 percent of whom reported unfavorable views of him. That's 29 percentage points higher than his 59 percent unfavorable rating with white voters.
► From BuzzFeed — Latinos are expected to vote in droves, but major liberal efforts to register them aren't off the ground — Liberals have big plans to register Latinos — but a lot of them aren't going in earnest yet, and everybody's got strong opinions on where the resources and time should be going.
---
FEDERAL GOVERNMENT
► In the Washington Post — Will senators finally face up to the hard truth about pensions? (editorial) — Any politician can make a career promising tax cuts, pay increases or other goodies — and many do. It takes leadership, however, to address realistically situations with no pleasing solutions. Just such a situation is presented by the large and growing funding shortfalls of multi-employer pension funds covering more than 10 million truckers, grocery store employees and other blue-collar workers, active and retired.
► From AP — Justices rap Labor Dept. over change in overtime pay rules — The justices on Monday asked a lower court to take another look at whether federal law allows the agency to require overtime pay for people working as service advisers at auto dealerships.
---
NATIONAL
► From The Hill — Minimum wage movement a force to be reckoned with (by Ryan Johnson) — In virtually all instances when minimum wage measures have gone on the ballot, they have won. This movement toward ballot measures tracks closely with the unexpected road the 2016 presidential election has taken. A large number of voters are clearly saying, "Politics as usual is not working. Elected leaders aren't getting the job done," and they have no faith the political system will work for them.
► In the Washington Post — The interesting thing that happened when Kansas cut taxes and California hiked them — The divergent experiences of California and Kansas run counter to a popular view, particularly among conservative economists, that tax cuts tend to supercharge growth and tax increases chill it. California's economy grew by 4.1 percent in 2015. Kansas ended the year with two consecutive quarters of negative growth — a shrinking economy.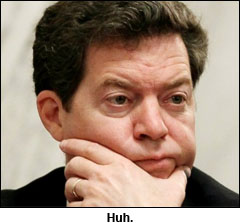 ► In the Wichita Eagle — CEO: We're leaving Kansas, and Brownback should resign in shame — Saying that "it's not so much that I'm moving the company to Missouri as I'm moving it away from Kansas," writes Pathfinder Health Innovations CEO Jeff Blackwood. "It is far past the time that [Kansas Gov.] Sam Brownback (pictured at left) and his cronies admit the damage they've caused to the people of Kansas and resign in the shame they deserve."
► In today's Wall St. Journal — Robots on track to bump humans from call center jobs — As technology improves, an increasing number of the Philippines' 1.2 million call-center workers, whose pay is modest by U.S. standards, are likely to have their outsourcing jobs outsourced to customer-service robots.
---
The Stand posts links to Washington state and national news of interest every weekday morning by 10 a.m.
WASHINGTON IS A UNION STATE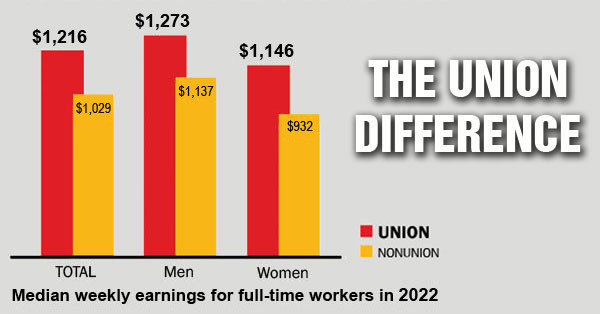 CHECK OUT THE UNION DIFFERENCE in Washington state: higher wages, affordable health and dental care, job and retirement security.
FIND OUT HOW TO JOIN TOGETHER with your co-workers to negotiate for better working conditions and respect on the job. Or go ahead and contact a union organizer today!