Which jobs we subsidize, Hillary on trade, a just transition…
Thursday, July 14, 2016
---
STATE GOVERNMENT
► In today's (Everett) Herald — State schools chief going to court over McCleary case — Superintendent of Public Instruction Randy Dorn knows school districts use local levies to pay teachers and principals because they don't get enough money from the state to offer competitive salaries. He is convinced it is illegal for them to do this. So the outgoing chief of Washington's public school system said he intends to sue a few districts to find out.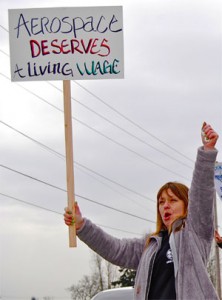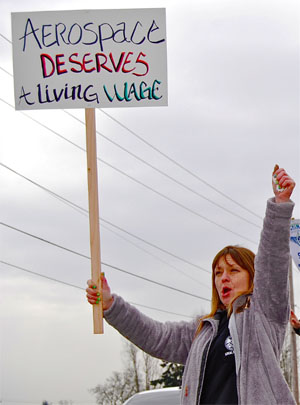 ► In today's (Everett) Herald — Data suggest tax breaks help attract aerospace suppliers — It is no secret that a batch of generous state-sponsored tax breaks helped convince the Boeing Co. to build its newest airplanes in Washington. What is less known is that these same tax breaks — coupled with Boeing's presence — are a factor in an increasing number of aerospace suppliers setting down in Snohomish County and throughout the state.
EDITOR'S NOTE — Everyone supports tax breaks that do what they're designed to do: create good family-wage jobs. But in 2015, an estimated 7,000 people working for Boeing suppliers in Washington state were being paid $15 an hour or less. Why should taxpayers subsidize companies that pay poverty wages, which creates even more demands on government services? We shouldn't. Maybe that's why two-thirds of voters in this state support aerospace tax break accountability that would require tax break recipients to meet minimum standards for job creation AND the wages they pay.
---
BOEING
► In today's Seattle Times — Why sales of Boeing's fabulous 777-300ER jet are stalled — and may not pick up — At the Farnborough Air Show, the world's biggest owner of widebody jets explains why he's not buying any more current 777s, an analysis that has sobering near-term implications for Boeing's finances and the outlook for workers in Everett.
► In the P.S. Business Journal — In Farnborough deal tally, Airbus tops Boeing
► In today's (Everett) Herald — Boeing streamlines assembly of KC-46 tankers, 767 freighters — The changes will cut the time a 767 spends in final assembly. Boeing plans to increase 767 production rate from two a month now to 2.5 planes a month next year.
---
TRANS-PACIFIC PARTNERSHIP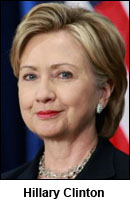 ► From the National Catholic Reporter — Clinton on the TPP: Is she committed to a new trade paradigm? — We have Hillary Clinton's pledge to oppose the TPP on film, and unless she wishes to begin her presidency by giving the American people an additional reason to question her trustworthiness, she had better keep that pledge. But, then what? Donald Trump opposes TPP too but he seems eager to fight a war of protectionism, his bellicosity being his only mode of expression. What is needed, and what Clinton could provide if she wishes to unite the Democratic Party and really transform the economy in ways even her husband did not, is to find a new paradigm for trade. And, she can start by looking at the conversation held recently at the AFL-CIO headquarters, where an all day conference called "Trading Up" was held.
► From Morning Consult — AFL-CIO ratchets up push for Clinton on trade — The AFL-CIO has ramped up its defense of presumptive Democratic presidential nominee Hillary Clinton by sending out more than 250,000 mailers to workers favorably comparing Clinton's record on trade policy with her likely opponent, real estate mogul Donald Trump.
---
FEDERAL GOVERNMENT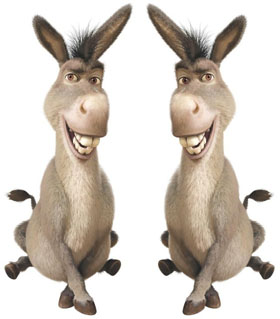 ► From The Hill — Centrist Dems wary of public option push — The idea of adding a government-run insurance option to compete with private insurers is making a comeback in the Democratic Party, with President Obama endorsing the idea Monday, two days after presumptive Democratic presidential nominee Hillary Clinton did the same. But among more centrist members of the Senate, where the "public option" was stopped in 2009, there is little enthusiasm for the idea.
EDITOR'S NOTE — Call them what they are: conservatives , not "centrists."
► In the LA Times — Labor regulators strike another blow against employers shortchanging workers (by Michael Hiltzik) — Labor regulators have had their hands full keeping track of all the methods employers use to disavow responsibility for their employees. In a decision issued Monday, the NLRB drew a firm line through one maneuver that has hamstrung union organizing in shops that employ "permatemps" and contract workers side by side with direct employees.
► From Safety & Health — Labor unions petition OSHA for standard to prevent workplace violence in health care — A petition was sent July 12 to Secretary of Labor Thomas Perez from a coalition of unions that says OSHA's current efforts are "insufficient" to protect health care workers and cites Bureau of Labor Statistics data showing that workers in health care and social assistance experienced 52 percent of workplace violence incidents in 2014.
---
NATIONAL
► In the Wall St. Journal — In advanced economies, two-thirds of population have seen incomes stagnate, study shows — Across 25 of the world's advanced economies, about two-thirds of the population — more than half a billion people — earn the same as or less than their peers did a decade ago. Between 540 million and 580 million people in 2014 had lower or stagnant incomes than similarly situated people in 2005, according to a new study from the McKinsey Global Institute. The finding presents a break from the trend in advanced economies during the post-World War II era when, throughout twists and turns, most families ended up improving on the standard of living of their predecessors.
► In the Atlanta J-C — Delta pilots union turns up heat in contract talks — The pilots union at Delta Air Lines has taken another step to ratchet up pressure in labor negotiations, announcing the opening of a center in Atlanta to organize pilot picketing and other activities "in the event a strike becomes necessary."
---
TODAY'S MUST-READ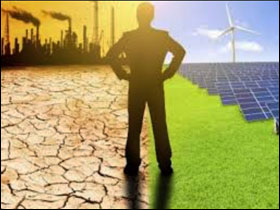 ► MUST-READ from Huffington Post — Historic agreement paves way for alliance between labor and environmentalists (by IBEW 1245's Tom Dalzell) — For too long, the interests of labor and environmental groups have cleaved through the Democratic Party. The transition to clean energy has stressed this relationship further: as carbon-based sources of power come under fire, the union jobs that go along with them (workers at power plants) are being replaced by low-wage, non-union positions (think solar panel installers, who frequently make minimum wage). This trend has contributed to the hollowing out of the middle class, and has been watched with unease by those concerned with income inequality. And it frequently pits environmentalists against the labor movement — two forces that should be powerful allies in the fight against growing corporate power. That's why the recent agreement to phase out the Diablo Canyon Nuclear Power Plant — and take care of the workers there — is historic. It provides a new model for labor and environmentalists — one that provides green power without tossing aside middle-class jobs.
---
The Stand posts links to Washington state and national news of interest every weekday morning by 10 a.m.
Short URL: https://www.thestand.org/?p=50679
Posted by
David Groves
on Jul 14 2016. Filed under
DAILY LINKS
. You can follow any responses to this entry through the
RSS 2.0
. Both comments and pings are currently closed.