Hillary's steady hand, privatizers v. justice, O'Jays v. Trump…
Friday, July 29, 2016
---
PRESIDENTIAL ELECTION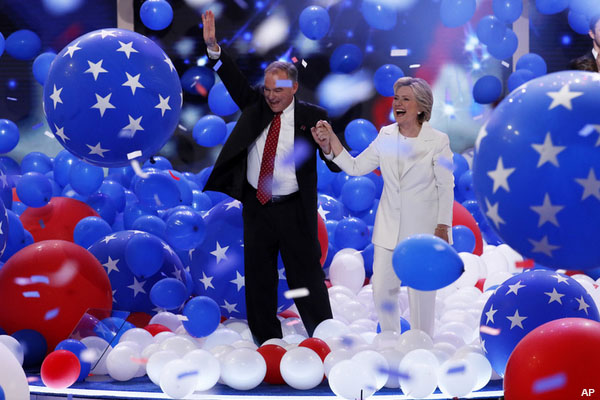 ► From AP — Hillary Clinton promises steady hand in dangerous world — Promising Americans a steady hand, Hillary Clinton cast herself Thursday night as a unifier for divided times, an experienced leader steeled for a volatile world. She aggressively challenged Republican Donald Trump's ability to do the same. "Imagine him in the Oval Office facing a real crisis," Clinton said as she accepted the Democratic nomination for president. "A man you can bait with a tweet is not a man we can trust with nuclear weapons."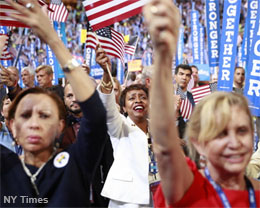 ► In today's NY Times — In Hillary Clinton's nomination, women see a collective step up — The president would know what it is like to be pregnant. Top military leaders would answer to a female boss, when there has never even been a woman on the Joint Chiefs of Staff. Workplaces and home life could be transformed through expanded parental leave and pay equity… On Thursday night, 240 years into an unbroken chain of all-male leadership, Hillary Clinton accepted the Democratic nomination for president. The country may be one hard-fought election away from a woman in charge, making a question that has always been abstract more concrete: How could having a woman as president alter the experience of being an American woman?
► In today's NY Times — Clinton asks not for trust, but for faith in her competence — Besieged by lingering doubts about her honesty, Hillary Clinton made the case for a more pragmatic faith in her motivations, experience, temperament and priorities.
EDITOR'S NOTE — Of course, those "doubts" have been manufactured out of whole cloth by a 30-year campaign of disinformation and hostility…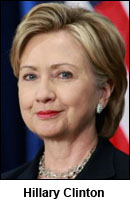 ► MUST-READ from American News X — Why can't you believe that Hillary Clinton is inherently honest? — Trump is a liar. Clinton is not. Trump consistently rates in the top 5 biggest liars of the 3,390 people and organizations that PolitFact has tracked. He added another lie in the time it took me to write this. The conclusion is inescapable: Trump is a voracious liar. On the other hand, Clinton always places in the top 10 for honesty. Out of a sample of 3,390! So, doesn't it seem just a little odd that it is overwhelmingly Trump — our current liar-in-chief — who calls Clinton crooked and dishonest? Well, it's working. The latest CNN poll has 68% of respondents saying Clinton isn't honest and trustworthy… Not convinced? Look your mother, your sister, your daughter in the eye, and tell her, "I've just been shown the evidence that Trump is the biggest liar in current American politics, and Hillary Clinton is one of the most honest, and I refuse to accept it."
► From PBS — How Democrats can win back Trump's working class supporters — AFL-CIO President Richard Trumka says Trump has successfully tapped into the frustrations of white males and the working class, but believes that when voters are given info on his positions on wages and other issues, that they'll come home to Hillary Clinton and the Democrats.
► From The Hill — AFL-CIO launching pro-Clinton effort in battleground states — The AFL-CIO will begin campaigning for Clinton in full force this weekend with a series of events in battleground states such as Florida, Ohio, Pennsylvania, Wisconsin, Missouri and Nevada.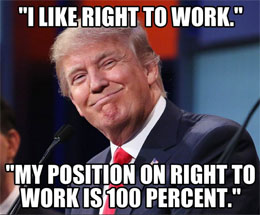 ► From The Hill — NLRB allows Trump hotel employees to unionize — The NLRB dealt a blow to Republican presidential nominee Donald Trump on Thursday when the federal agency said it would recognize a union organized by more than 500 employees at Trump International Hotel Las Vegas.
► From BuzzFeed — Trump seeks more foreign guest workers for his companies — The presidential candidate is seeking to bring in 78 more servers, housekeepers, and cooks for his Mar-a-Lago resort and nearby golf course in Florida. The controversial guest worker program allows employers to import foreign workers, but only when there are no Americans who want the jobs.
► From The Hill — Trump's minimum wage two-step confuses business groups, advisers — The Republican presidential nominee has made a series of contradictory comments during his campaign, at times indicating wages are already too high and at other times suggesting a boost is in order.
---
STATE ELECTIONS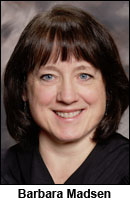 ► In today's Olympian — Charter-school backers spending $116,000 to try to unseat state Supreme Court justice — Some of the biggest proponents of charter schools in the state are pouring money into the race to defeat Washington Supreme Court Justice Barbara Madsen, who authored last year's decision declaring the privately run, publicly funded schools unconstitutional.
EDITOR'S NOTE — And thus, charter-schools advocates have joined right-wing extremist Republicans in politicizing our state's highest court. They hope to buy new justices who'll enable their agenda to privatize education while underfunding public schools. That's why we need to VOTE in the primary election and support Madsen and justices Mary Yu and Charles Wiggins. All of them are being targeted for holding state legislators accountable for sufficiently funding Washington's public schools.
► In today's News Tribune — 3 law enforcement groups endorse Inslee for governor — Three law enforcement organizations have endorsed incumbent Democratic Gov. Jay Inslee after supporting his gubernatorial opponent, Republican Rob McKenna, in 2012. The Washington Council of Police and Sheriffs, the Washington State Patrol Troopers Association and the Council of Metropolitan Police and Sheriffs announced their endorsement Thursday, according to Inslee's campaign.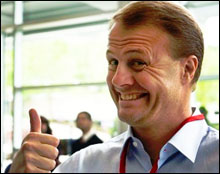 ► In today's Seattle Times — Sound Transit 3 foes upset Eyman's an ally — The Sound Transit board voted to have Tim Eyman help write the voters- pamphlet statement opposing Sound Transit 3, a move foes of the plan say amounts to campaign sabotage.
ALSO at The Stand — It's time to invest in Sound Transit Phase 3 — and our future (by WSLC President Jeff Johnson)
---
TRANS-PACIFIC PARTNERSHIP
► From Huffington Post — Who gets the gains from trade? (by Stan Sorscher) — Nothing in our trade policy increases workers' power, or positions us to share gains from trade. It is no surprise that workers' wages have decoupled from productivity. Workers continue to create gains, but those gains are swept up by a tiny few. That is a predictable outcome from the unbalanced power relationships built into our trade and other policies.
---
LOCAL
► In today's Yakima H-R — Yakima Regional, nurses reach tentative contract agreement — Nurses at Yakima Regional Medical and Cardiac Center reached a tentative contract agreement Tuesday night, after working under an expired contract for the last four months. The agreement was reached after a 13-hour mediation session between the Washington State Nurses Association negotiation team and representatives from Community Health Systems, the Tennessee-based company that owns the hospital.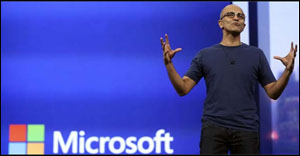 ► In today's Seattle Times — Microsoft says it's planning to lay off 2,850 by end of fiscal year — The company said the cuts would come in its smartphone hardware operation and in sales team that supported that business. The latest cuts follow Microsoft's announcement in May that the company would lay off 1,850 people, and take a $950 million restructuring charge, as a result of its decision to scrap much of the phone hardware business it bought from Nokia in 2014.
► In today's Spokesman-Review — Report highlights deficiencies in city of Spokane's workplace policies — The city of Spokane's human resources policies need work. That's one of the most forceful conclusions of an investigation of how city officials handled a sexual harassment complaint against former police Chief Frank Straub and his subsequent dismissal.
► In today's Columbian — Clark County's red-ink blues (editorial) — A lot of the blame lies with supposedly fiscally conservative county Councilors David Madore and Tom Mielke.
► In today's Seattle Times — Former King County Corrections Guild board members accused of stealing $150,000 — The Tukwila Police Department has opened a criminal investigation into theft allegations involving former board members of the King County Corrections Guild (an independent union).
---
NATIONAL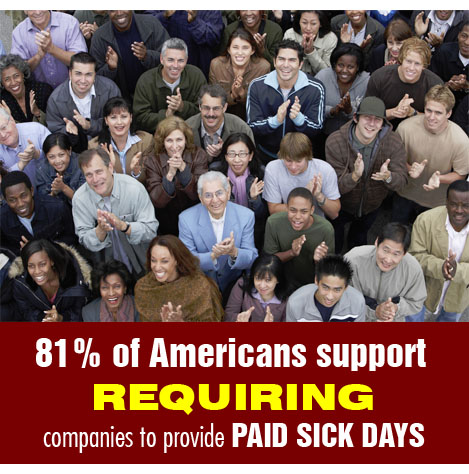 ► From Reuters — Record share of U.S. workers have paid sick leave — A record 64 percent of U.S. private sector workers are now entitled to sick leave, marking a steady rise in the past decade, the Labor Department said on Tuesday. The increase has come as five states, the District of Columbia and 28 localities have enacted legislation in recent years mandating sick leave for workers.
EDITOR'S NOTE — One million workers in Washington state still lack it. that's one of the reasons why we need to Raise Up Washington and pass Initiative 1433 this fall.
► In today's NY Times — Union chief says American Airlines pushing pilots to speed up flights — The pilots' union president said Thursday that American Airlines is reducing its safety margin by "manipulating" flight plans with tactics that include faster speeds. The union official suggested that American is trying to avoid canceling flights when crews push the limits of their legally allowed work shifts.
---
T.G.I.F.
► As our attention was focused on Philly this week, ambassadors of the Gamble & Huff's "Philadelphia Sound" sent a strong message to Donald Trump: Stop playing our signature hit "Love Train" and your campaign events. Here's what O'Jays member Walter Williams had to say about The Don's misappropriation of their 1973 hit:
"We don't appreciate having our music associated with a campaign that is hurtful to so many with whom we have common ground. We've really had enough of this I'm living proof that America is already great; I came from nothing and everyday I feel blessed to live in the greatest country on earth. We support those who inspire in a positive way as opposed to bullying and using scare tactics. Our music, and most especially, 'Love Train' is about bringing people together, not building walls."
---
The Stand posts links to Washington state and national news of interest every weekday morning by 10 a.m.
WASHINGTON IS A UNION STATE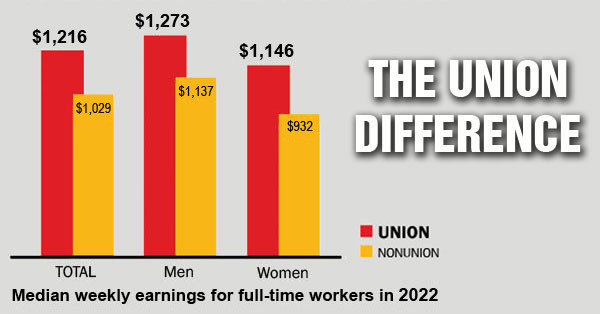 CHECK OUT THE UNION DIFFERENCE in Washington state: higher wages, affordable health and dental care, job and retirement security.
FIND OUT HOW TO JOIN TOGETHER with your co-workers to negotiate for better working conditions and respect on the job. Or go ahead and contact a union organizer today!