Beauty contest results, higher is better, corporate care…
Wednesday, August 3, 2016
---
PRIMARY ELECTION
ELECTION RESULTS — Check out our summary of how labor-endorsed candidates fared in the Primary Election.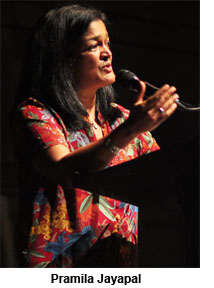 ► In today's Seattle Times — Jayapal advances to November ballot in 7th Congressional District race — Pramila Jayapal took a commanding lead in Tuesday's vote count in the 7th Congressional District race, with Brady Walkinshaw and Joe McDermott neck and neck behind her.
► From AP — Inslee, Bryant advance in primary; others too close to call — Democratic incumbent Gov. Jay Inslee (49%) and Republican challenger Bill Bryant (38%) easily advanced through Washington's primary to the November ballot, as did Democratic U.S. Sen. Patty Murray (53%) and opponent Republican Chris Vance (28%).
► In today's Seattle Times — Primary is round 1 in contest to rule Washington state House, Senate — Democrats hold a thin 50-to-48 House majority. In the Senate, Republicans hold power by a slender 26-23 edge.
► In today's News Tribune — Calling foul on Supreme contributions (editorial) — This year, three Supreme Court justices are up for re-election. Cue the special interest groups — specifically, the charter school advocacy group Stand for Children Washington — to dump money into expensive judicial campaigns… Bankrolling high court candidates tears at the integrity of a judicial system that's supposed to be impartial.
► In today's Seattle Times — Primary's beauty contest exposes ugly rift in state (by Danny Westneat) — If Tuesday's primary results are any sign, our state has just become more polarized than ever. The liberal part of the state voted against the Republican brand more resoundingly than ever on Tuesday, swamping Republicans in King County and single-handedly buoying Democrats, at least at the top of the ticket.
---
MINIMUM WAGE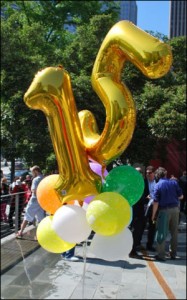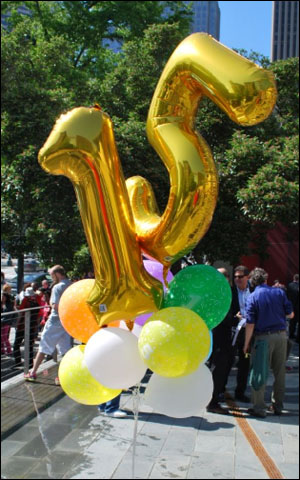 ► In today's Seattle Times — Workers, businesses doing well with a higher minimum wage (by Rebecca Smith and Misha Werschkul) — The reality in Seattle only tells a story of growth — better wages, more jobs and more businesses. And that's the story that really matters. For a family relying on minimum-wage jobs, more money every week means less having to choose between paying the rent or buying groceries. For a business owner, workers in the communities around you making more money means more customers and more business on Main Street. We're still watching the impacts in Seattle, and in other cities and states that have raised their wages. But so far the signs point in the same direction: more workers, and families and businesses that have the opportunity to thrive, together.
► From PBS Newshour — Why a $15 minimum wage shouldn't scare us (by John Komlos) — Raising the minimum wage has not hurt anyone except the boogeyman in the imagination of the 1 percenters and their entourage. Conservatives are merely throwing invectives at a phantom of their own imagination. But they never complain about the annual salary of Target's CEO being $28 million or that of Walmart being $19 million. No, that doesn't increase prices at all, but increasing the wage of their employees from $9.47 to $11.00 an hour does. What hypocrisy!
► A related story from the Public News Service — Study: Today's minimum wage would be $18.85 if tied to productivity — This summer marks the seven-year anniversary of the last time the federal minimum wage was raised, from $6.55 to $7.25 an hour, and the buying power of those dollars has fallen by 10 percent because of inflation, according to new analysis. The Economic Policy Institute reports that if the federal minimum wage had grown at the same pace as worker productivity over the past 50 years, it would be nearly $19 an hour in 2016.
---
ELECTION 2016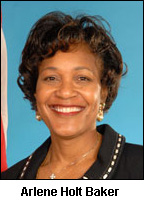 ► From Huffington Post — 'Trumpism' unleashes a bold hate, racism (by Arlene Holt-Baker) — Racism existed before Trump, and it will continue after him, but his unabashed audacity to unleash hateful rhetoric aimed at people of color, immigrants, women and the disabled has given some in our country comfort to openly act on their hate with words, hostile looks and tweets. All is not perfect in America, but for those of us who truly believe in the ideal of America (and I believe most Americans do), it is critical that we choose leaders who believe in the promise of America, the goodness of Americans and the ever improving greatness of America. Donald Trump has no decency, and he has emboldened those who hate and fear the "other." "Trumpism" is too dangerous for America's future. He must be stopped.
► In the Washington Post — How Hillary Clinton created her plan for America — behind-the-scenes — One of the more interesting features of Hillary Clinton's circle of economic policy advisers is that many economists aren't sure whether they are, in fact, in it. This is both a function of how many policy experts Clinton has consulted in the course of this campaign, and of the fact that she consults some of them far more than others. It is less a circle of advisers than a set of concentric circles, with a very policy-engaged candidate squarely in the middle.
---
FEDERAL GOVERNMENT
► In today's NY Times — Make the government a model employer (editorial) — When the Labor Department ruled last week that 674 workers in the cafeteria of the United States Senate had been denied their full pay in recent years, the contractor that runs the cafeteria said it was an accident. The workers said it was deliberate. The problems are not confined to the capital. Studies show that across the nation, hundreds of billions of dollars in federal money flow to federal contractors that pay poorly, leaving workers dependent on public aid. Meanwhile, executive pay at federal contractors has risen. Labor-related problems among federal contractors are obviously widespread. And only the Democrats have a plan to address them.
---
TODAY'S MUST-READ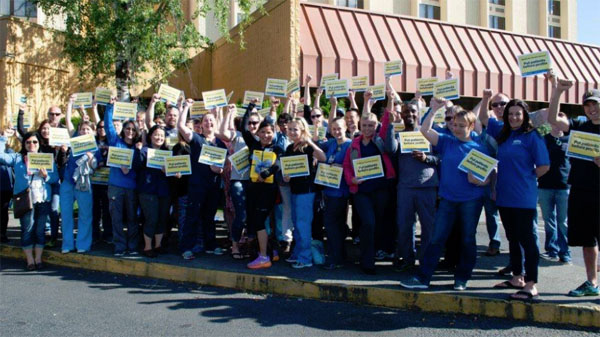 ► From the Nation — Nurses and doctors are fighting back against corporate healthcare by unionizing — Health-care issues got scant attention at the Democratic National Convention in Philadelphia, but outside the hall, a wave of labor victories at area hospitals showed the business of medicine is getting an injection of union action; medical workers who are sick of seeing their care devalued are building resistance to an epidemic of corporatization.
---
The Stand posts links to Washington state and national news of interest every weekday morning by 10 a.m.
Short URL: https://www.thestand.org/?p=51107
Posted by
David Groves
on Aug 3 2016. Filed under
DAILY LINKS
. You can follow any responses to this entry through the
RSS 2.0
. Both comments and pings are currently closed.