Rich guys target justice, spineless GOP, vacation vs. Zika…
Tuesday, August 2, 2016
---
ELECTION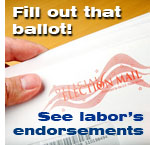 ► In today's Spokesman-Review — Time is running out to get primary ballot in — You know those Washington primary ballots that have been sitting in pile of mail for the last three weeks? They need to be turned in by 8 p.m. Tuesday or they won't be counted.
ALSO at The Stand — VOTE TODAY (even if you lost your ballot)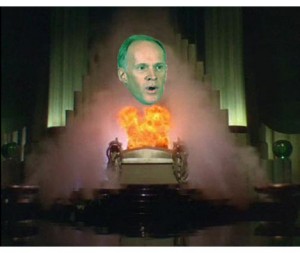 ► From KPLU — Billionaire, former Senate majority leader aim to oust Washington Chief Justice Barbara Madsen — Billionaire Ken Fisher of Camas and Rodney Tom of Medina [a wealthy Republican-turned-Democrat-turned-Republican] formed and funded a new PAC to oust Chief Justice Barbara Madsen. Tom pointed to recent court decisions striking down charter schools and two-thirds for tax hikes and upholding a $15 per hour minimum wage for Sea-Tac Airport workers as motivation for efforts to unseat incumbent justices.
ALSO at The Stand — VOTE and support labor-endorsed Supreme Court justices
---
STATE GOVERNMENT
► From WFSE — Appeals Court extends order against release of state employees' private information — The state Court of Appeals on Monday temporarily blocked the release of state employees' dates of birth and other requested private information about state employees sought by the anti-union Freedom Foundation now that the case is on appeal.
---
ELECTION 2016
► In the NY Times — Hillary Clinton targets a skeptical crowd: White male voters — In her first general election road trip after accepting the Democratic nomination for president, when she took stock of her historic feat as "my mother's daughter and my daughter's mother," Hillary Clinton rumbled by bus through the heart of the white male resistance.
ALSO at The Stand — White, working-class, angry… about being linked to Trump (by Leo W. Gerard)
► From PolitiFact — This chart…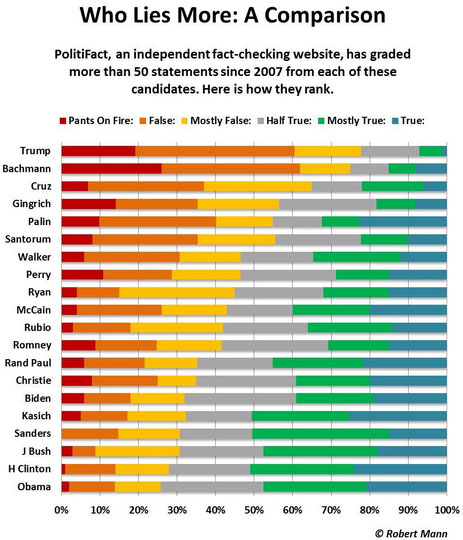 ► In today's NY Times — Trump and Spineless Republicans (editorial) — Even as Donald Trump creates a political whirlwind with each utterance, leading members of his own party haven't the spine to rescind their support. Sure, some have come out with strong criticisms, but none have gone far enough. Repudiation of his candidacy is the only principled response.
EDITOR'S NOTE — With the exception of last-resort "party file" U.S. Senate candidate Chris Vance, NONE of the Republicans in Washington state have the stones to repudiate Trump for his shameful insults, blatant racism, and dangerous ignorance. The man is clearly unfit for public office, much less the presidency, but Washington Republicans remain silent for fear of angering their base. That's not leadership, that's putting anxiety over their personal political careers ahead of our nation. Seriously, do none of you have enough confidence in your re-elections that you're willing to show some principles?!
► From The Hill — Judge blocks North Dakota voter ID law — A U.S. District Court judge has blocked a North Dakota law requiring voters to show identification when they go to the polls — the fifth ruling knocking down or delaying similar laws in the last two weeks.
► In the NY Times — Turning the tide on restrictive voting rights (by Richard Hasen) — These battles are not over, and further appeals could still lead to reversals. But there are two reasons to be optimistic that we are nearing the end of an era of increasingly restrictive voting rules imposed just about exclusively by Republican legislators and election officials over the objections of Democrats and voting rights groups.
---
TRANS-PACIFIC PARTNERSHIP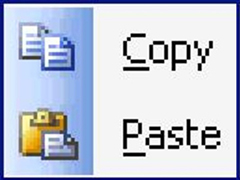 ► From the Washington Post — U.S. negotiators made sure the TPP agreement reflects U.S. interests. Here's how we checked, line by line. — President Obama calls the TPP a "new type of trade deal"… Using computational techniques similar to those used in commercial plagiarism detection software, we compare the 2,700-page TPP to all of the trade agreements its dozen members have signed since 1995. Our primary discovery is that much of the language in the actual TPP agreement is copy-pasted verbatim from earlier U.S. trade agreements.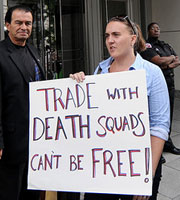 ► From the Nation — Free trade is killing Colombian labor activists — Eight years on, despite lowering trade barriers and fueling an export market worth about $17 billion, the US-Colombia Trade Promotion Agreement has left a labor movement in tatters, replicating a pattern of neoliberal trade ravaging the hemisphere. While trade has liberalized, intense violence has besieged Colombia's incipient union movement, facing brutality from paramilitary, criminal, and state forces. Unionization efforts have stalled as dozens of union activists have been murdered, often without
---
FEDERAL GOVERNMENT
► From Huffington Post — With Congress on break, Zika funding runs out this month — Key federal programs to create a vaccine against the Zika virus will run out of money this month if Congress doesn't authorize new spending. Congress is on vacation until after Labor Day, and the Republican leaders of the House and Senate both said Friday that there was no reason for Congress to rush back.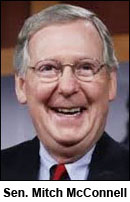 EDITOR'S NOTE — In their Zika funding bill, House Republicans insisted on provisions attacking Planned Parenthood, hindering women's access to contraception, and weakening environmental restrictions on pesticide use. After Senate Democrats balked at the add-ons, Republicans left town without appropriating anything. In the heat of this political battle in June, Senate Republican Leader Mitch McConnell expressed a sense of urgency about the Zika crisis, saying, "We have a public health crisis descending on our country." But now that they are on extended vacation, McConnell's office suggests it's not an emergency. Even as the CDC issues an unprecedented travel warning for pregnant women in Miami, McConnell now says that the federal government has plenty of money to deal with Zika without any congressional appropriation.
---
NATIONAL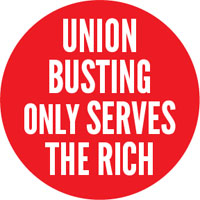 ► In today's Washington Post — How employers broke unions by creating a culture of fear (by Kimberly Phillips-Fein) — History has shaped the landscape for any workers who might want to organize unions today. Because of the intensity of employer opposition, workers who seek to unionize risk polarizing their communities. They may be blamed for taking actions that could lead to their towns losing the company altogether; they may even be fired themselves in retaliation. Is it any wonder that many conclude unionization is not worth the effort? Is it surprising that, despite unionized workers earning higher wages than nonunion workers and enjoying a measure of protection on the job, many consider it easier to find some way to make do and get by rather than take a leap of faith and organize?
---
TODAY'S MUST-READ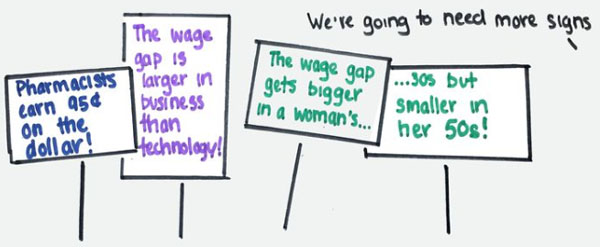 ► From Vox — The truth about the gender wage gap — Women earn 79 cents for every dollar a man makes. That's an accurate statistic, but it doesn't capture the complexity of the wage gap. It doesn't, for example, reveal that the wage gap changes over the course of a female lawyer's career. Or that some professions have really big wage gaps and others have small ones. Understanding the nuances of the wage gap is important to understanding why women in the United States still earn less than men. It helps explain how to fix the problem, too. But it requires going much, much deeper than one statistic.
---
The Stand posts links to Washington state and national news of interest every weekday morning by 10 a.m.
Short URL: https://www.thestand.org/?p=51057
Posted by
David Groves
on Aug 2 2016. Filed under
DAILY LINKS
. You can follow any responses to this entry through the
RSS 2.0
. Both comments and pings are currently closed.