WTO WTF, Rock vs. TPP Friday, not-so-bold Bryant…
Wednesday, August 17, 2016
---
AEROSPACE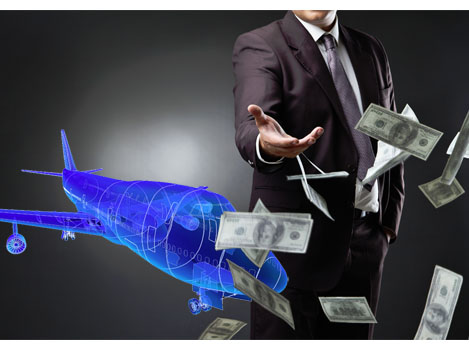 ► From Reuters — Airbus, Boeing brace for crucial phase in subsidies dispute — The world's two largest jetmakers are bracing for the next round in a transatlantic spat over billions of dollars of aircraft subsidies, amid accusations of widening U.S. support for Boeing and persistent European aid to Airbus. The cases affecting tens of thousands of aerospace jobs are seen as the biggest test of a multilateral system for resolving trade disputes since the WTO was founded in 1995. As the two existing Airbus-Boeing cases that have dominated the WTO's disputes forum for more than a decade creep towards a conclusion, a third WTO dispute is simultaneously gathering pace. Last year, the EU complained that Boeing was set to receive unfair support for its latest plane, the 777X, from Washington state thanks to an $8.7 billion package of expanded tax breaks.
---
LOCAL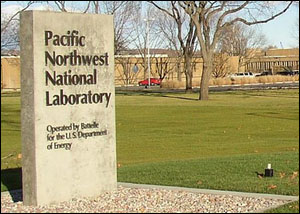 ► In today's Tri-City Herald — Moniz drops by Pacific Northwest National Laboratory, talks energy jobs — Ernest Moniz, the Stanford-educated MIT professor who became Secretary of Energy in 2013, said the U.S. must augment the five-plus million energy workers today with at least 1.5 million more in the next 15 years to maintain its energy advantage, citing his office's own efforts to better understand just what constitutes an "energy job."
► In today's Tri-City Herald — Battelle closes deal to operate PNNL another five years
► In today's (Longview) Daily News — Judge finds Weyerhaeuser discriminated against union official — Weyerhaeuser has declined to appeal a decision from a federal judge that found the timber company discriminated against a top union official for his labor organizing. A judge found the company demonstrated an "antiunion animus" when it abruptly revoked Greg Pallesen's leave of absence in 2015 after more than decade of service as AWPPW vice president.
► In today's Yakima H-R — Kathy Coffey now Yakima mayor after Avina Gutierrez steps down — Gutierrez, the 36-year-old whose tenure as Yakima's first Latina mayor ended just a little over seven months after she was unanimously elected for the position, wrote that she tried her best to seek reconciliation, but that it was "clear" that she did not have the "consensus support" of the council.
► Today in Union Thuggery — NAS Whidbey Machinists raise $7,500 for food banks —  Machinists Union members who work at Whidbey Island Naval Air Station raised more than $7,500 at their recent charity golf tournament for two local food banks: North Whidbey Help House and Helping Hands Food Bank in Sedro-Woolley.
---
TODAY'S SHOCKER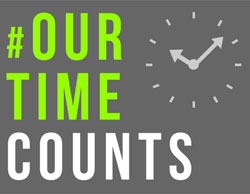 ► In the Seattle Times — Retail workers support Seattle's proposed secure scheduling — Seattle's proposed law is intended to protect workers from erratic schedules and would require employers to post work schedules two weeks in advance, among other things.
► In the PSBJ — Retail Association opposes a Seattle worker-scheduling ordinance
---
STATE GOVERNMENT
► From WFSE.org — Court continues block against release of state employees' date of birth to the Freedom Foundation — The Freedom Foundation wants your date of birth, but the Washington Federation of State Employees/AFSCME Council 28 has blocked them for nearly four months. And that good fight goes on because on Tuesday the state Court of Appeals extended the temporary restraining order against release of this private information while the union's appeal goes forward.
---
TRANS-PACIFIC PARTNERSHIP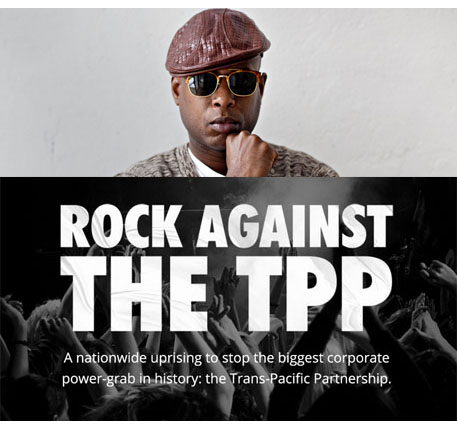 ► From the Seattle Times — 'Rock Against the TPP' trade pact comes to the Showbox — This Friday, hip-hop musician Talib Kweli, actor Evangeline Lilly, punk-rock band Anti-Flag, comedian Hari Kondabolu and others will perform as part of "Rock Against the TPP" at Showbox SoDo to protest the proposed Trans-Pacific Partnership (TPP), a Pacific Rim trade agreement that has been in the works for years but hasn't been ratified by all the countries involved — including the U.S. Organizers say their goal is simply to put the TPP, and an impending congressional vote to implement it, on people's radars.
ALSO at The Stand — Talib Kweli to perform Aug. 19 in Seattle for Rock Against the TPP — GET YOUR FREE TICKET! Click here and sign the TPP petition to get your free ticket to the Seattle show this Friday, Aug. 19.
---
STATE ELECTIONS

► In today's Seattle Times — Youth minimum wage: A brighter future amid crippling debt (by Rebecca Smith) — For young workers — many of whom are working their way through colleges saddled with enormous student debt — the $13.50 minimum wage envisioned in Washington's I-1433 would mean significant raises and a brighter economic future.
ALSO at The Stand — I-1433: Right-wingers use old scare tactics against young workers (by D. Nolan Groves)
► From PubliCola — Poll: Inslee leads GOP opponent Bryant by double digits — Inslee's 12-point lead, 48-36, is the exact same margin Inslee led Bryant by in April, the last time they polled. It also resembles Inslee's recent 49.3 to 38.33 August 2 primary win.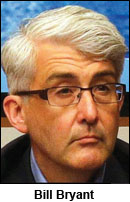 ► From CrossCut — Bill Bryant's not-so-bold stand against Trump (by Joni Balter) — In Bryant's case, the timing [of his delayed announcement that he doesn't support Donald Trump] smacks of a political calculation. He surely knows that the nonpartisan Cook Political Report, the bible in such matters, last Friday moved the Washington governor's race rating from a "likely" Democratic victory to a "solid" Democratic win. The money people watch these kinds of things, and if a candidate is deemed a loser, they pretty much zip their wallets and take their campaign dollars elsewhere. The question now becomes whether Bryant is too late, whether voters will see him as more cagey than transparent, more political than bold.
► In today's Spokesman-Review — Governor, Secretary of State debates today in Spokane — Incumbent Jay Inslee and challenger Bill Bryant have their first debate at Spokane Falls Community College at 4 p.m. The Secretary of State debate between incumbent Kim Wyman and challenger Tina Podlodowski starts at 2:10 p.m. KHQ will be carrying the debates live on their SWX digital channel, and the station and The Spokesman-Review will be streaming them live on their websites.
---
NATIONAL ELECTIONS


► From The Atlantic — One issue Trump and Clinton agree on — It is one of the few things that Donald Trump and Hillary Clinton agree on: The U.S. needs to spend more money on itself. The economic need for more infrastructure is obvious… (But) Trump and Clinton's rare political kumbaya is almost certain to be wasted, not because of economics, but because of politics. The Republican-led Congress has made abundantly clear their preferential direction on federal infrastructure spending: down. The caucus has refused to raise revenue for infrastructure spending, so that as a share of GDP, money for bridges, roads, ports, and so on has fallen to a 30 year low on their watch.
► From The Nation — Donald Trump is encouraging intimidation, racial profiling at the polls — His election observer program mirrors the type of voter intimidation the courts have blocked the Republican National Committee from doing.
---
NATIONAL
► In the Chicago Tribune — Can grad students unionize? Academia awaits major labor board ruling — A major ruling expected soon from the NLRB could be a game changer if it deems graduate students to be university employees and therefore entitled to collective bargaining rights. The academic world is watching to see if the NLRB reverses a 2004 Brown University decision that found grad students have a primarily educational relationship with the school and are not statutory employees.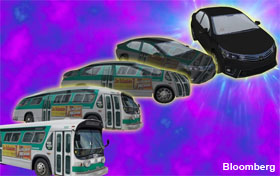 ► From Bloomberg — Uber and Lyft want to replace public buses — In Uber's early days, it said it wanted to be "everyone's private driver." Now the company and its main U.S. competitor, Lyft, are playing around with the idea of becoming the bus driver, too. Uber has partnered with a handful of local public transportation agencies to strike deals where local governments will help subsidize their rides. The company also said it has helped a dozen transit agencies apply for federal grants that would pay for a portion of Lyft fares in situations where its drivers would effectively become part of the public transportation system.
► From CBS — Minneapolis airport workers vote to strike for $15 wage, right to unionize — Workers at Minneapolis-St. Paul International Airport voted overwhelmingly to strike Monday. They're asking for $15 an hour and the right to form a union. The strike would involve about 600 people who work driving carts and cleaning the airplanes.
► In the Wall St. Journal — Milwaukee neighborhoods slid after factory closures — Milwaukee follows a pattern playing out in many Midwestern and Northeastern cities across the U.S. Downtown areas are booming, while outlying neighborhoods like Sherman Park are losing ground on median household income, educational attainment and other factors.
---
TODAY'S MUST-READ
► In today's NY Times — How unions help cocktail servers (by Brittany Bronson) — Unions are strong in Las Vegas, and they bring benefits that cocktail servers and hotel workers in other states can only dream of: Beyond better wages and health care packages, union members are ensured set schedules and their first choice of coveted shifts, based on seniority. It's why there are so many lifers in my industry: At the top of our cocktailing matriarchy was a woman who had joined the union in 1973. So although the stereotype of a cocktail server is a young, provocatively dressed woman, if you visit a unionized casino on a Friday night, you will find that most women working the pit have fine lines and wrinkles, maybe even gray hair around their temples. Or, come on a weekday to witness the 9 a.m. arrival of unionized housekeepers, predominantly older Hispanic women, the earliest pioneers of the union and a matriarchy in their own right. And matriarchy is the right word: While there are a good number of men in Vegas's union jobs, women — and in particular older, immigrant women — make up a vast majority of Culinary Local 226's members, and are often its leading voices.
---
The Stand posts links to Washington state and national news of interest every weekday morning by 10 a.m.
Short URL: https://www.thestand.org/?p=51379
Posted by
David Groves
on Aug 17 2016. Filed under
DAILY LINKS
. You can follow any responses to this entry through the
RSS 2.0
. Both comments and pings are currently closed.