VoteVets launches campaign against privatization of veterans' care
The following is from VoteVets.org:
WASHINGTON, D.C. (Aug. 24, 2016) — The largest progressive veterans group in America, VoteVets Action Fund, launched a $460,000 ad campaign on Tuesday, aimed at pressuring Congress to oppose any move to privatize veterans' health care.  The ad, titled "Promise," will run on national cable television for one week, as well as on social media.
The ad features Kevin Pannell, an Iraq War veteran who lost both of his legs in Iraq in a grenade ambush.
The ad ends with a toll-free number for viewers to call — 1-844-307-6432 — which will patch them through to their lawmakers' offices on Capitol Hill.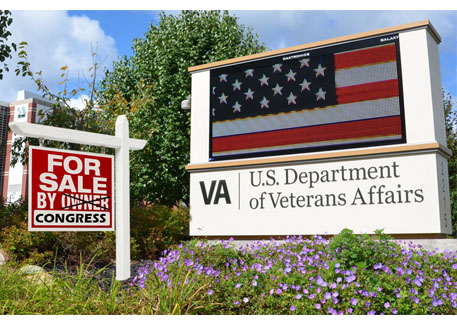 Talk about sending some veterans health care services to the private, for-profit sector is gaining steam. Recent articles from Forbes, The New Republic, The Fiscal Times, have detailed how privatization talk is picking up on Capitol Hill.  Meanwhile, Donald Trump's veterans policy advisor told the Wall Street Journal that Trump would move veterans' care to a private insurance model.
Polling has shown that the idea is extremely unpopular among veterans. In a poll of veterans, commissioned by the Vet Voice Foundation, performed by Republican and Democratic pollsters, 64 percent of veterans opposed the idea of moving veterans' care to the private system, while just 29 percent supported it.
Founded in 2006, and backed by more than 400,000 supporters, the mission of VoteVets.org is to use public issue campaigns and direct outreach to lawmakers to ensure that troops abroad have what they need to complete their missions, and receive the care they deserve when they get home. VoteVets.org also recognizes veterans as a vital part of the fabric of our country and will work to protect veterans' interests in their day-to-day lives.
Short URL: https://www.thestand.org/?p=51533
Posted by
David Groves
on Aug 24 2016. Filed under
NATIONAL
. You can follow any responses to this entry through the
RSS 2.0
. Both comments and pings are currently closed.