I-732's cost, GOP's soul, local CEO's 881% raise…
Wednesday, October 12, 2016
---
STATE ELECTIONS
► In the Kitsap Sun — I-732 will make Washington's budget deficit worse (by WSLC President Jeff Johnson) — A state analysis found that the I-732 carbon tax measure will cut funding available for education, health care, and other vital services by nearly $800 million over the next six years. Our state already faces a $5 billion budget deficit and court orders to improve funding for schools and mental health. I-732 makes this situation worse.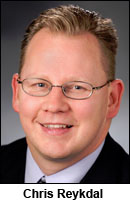 ► In the Seattle Times — Chris Reykdal's legislative experience a plus for schools job, backers say — The fact that Reykdal has school-age children gives him a different perspective in the race for state superintendent of public instruction. If elected, he would be the first state superintendent in 30 years to have children in school while in office. And his supporters say his experience in Olympia is what students need in a state superintendent as the Legislature struggles with how to boost education spending.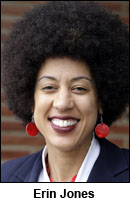 ► In today's Seattle Times — Ex-teacher Erin Jones champions change in race for state schools chief — "The Washington Education Association is a political organization," Jones said. "Its job is to make sure people are getting paid, not on teaching and learning."
EDITOR'S NOTE — That myopic thinking about the union of K-12 teachers in our state explains why Jami Lund of the anti-union Freedom Foundation is supporting Jones as an agent of "change."
► In today's Seattle Times — He told you so: Chris Vance warns GOP about what Trump has wrought (by Danny Westneat) — The local Republican Party may be heading toward an extinction event, says the one Republican who, from the beginning, foresaw the true toxicity of Donald Trump. "Trump is causing damage to my party that could last for a generation," sums up U.S. Senate candidate and former state party chairman Chris Vance.
---
NATIONAL ELECTIONS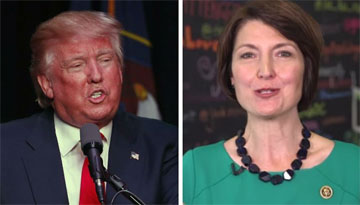 ► In today's Spokesman-Review — Cathy McMorris Rodgers and other GOP leaders display cowardice when it comes to Trump embrace (by Shawn Vestal) — Every day, in every way, Donald Trump is putting a sales price on the GOP's soul, a price that is measured one elected official at a time and which will continue to be paid long after Trump is gone. Sen. Mike Crapo (R-ID), Rep. Mike Simpson (R-ID) and other Republicans of conscience are refusing to pay, but Rep. Cathy McMorris Rodgers (D-WA) keeps writing checks, covering sunk costs. How bad — how offensive, how unprepared, how ignorant, how racist, how dishonest — would Trump have to be for McMorris Rodgers and others who are still clinging to the mast to jump ship?
ALSO at The Stand — McMorris Rodgers' continued support of Trump is 'shameful'
► From TPM — Obama calls out Republicans who condemn Trump, but endorse him — At a rally in Greensboro, N.C., Obama told the crowd that Trump "says stuff that nobody would find tolerable if they were applying for a job at 7/11… And the fact that now you've got people saying, 'Well, we strongly disapprove, we really disagree, we find those comments disgusting, but we're still endorsing him, we still think he should be president,' that doesn't make sense to me."
► From Politico — Labor giant SEIU pumps resources into anti-Trump effort — A poll of SEIU members showed Trump's support among the group was 17 percent — 51 points behind Hillary Clinton. Armed with that data, the SEIU has re-doubled its paid and volunteer efforts in the campaign's home-stretch to churn up a base wave for Clinton, unleashing its largest ever independent expenditure campaign.
► From The Hill — Senate races may turn on minimum wage, overtime — As a new report from the National Employment Law Project Action Fund makes clear, this year offers an unprecedented opportunity for low-wage workers and their allies to break the logjam in the U.S. Senate by electing champions who will lead on the issue and put a minimum wage hike within reach.
---
FEDERAL GOVERNMENT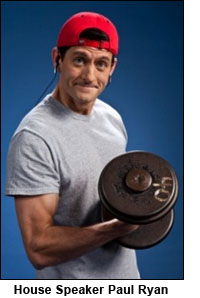 ► From Politico — Unshackled Trump poses threat to Ryan — By attacking Ryan on Twitter as disloyal and a "weak and ineffectual leader," Trump is setting up the Wisconsin lawmaker as the scapegoat for a possible Election Day disaster. Trump's actions could turn his millions of die-hard followers against Ryan and ruin the 46-year-old Speaker's political prospects.
► In today's — Poll: Job approval for Congress at 18% — Just week's before Election Day, less than one-in-five Americans approve of the job Congress is doing, according to a new Gallup poll.
---
LOCAL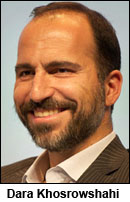 ► In the P.S. Business Journal — Expedia, Starbucks, Costco among Washington's highest-paid CEOs — Expedia had the highest-paid CEO of any of Washington's 62 public companies, as well as the highest-paid public company CEO in the U.S. CEO Dara Khosrowshahi took home an 881% pay raise in 2015, with his total compensation increasing from $9.6 million to $94.6 million.
► In the P.S. Business Journal — Hanjin ship to call in Seattle, may take away 425 empty containers — The Hanjin Seattle will arrive at some time on Oct. 13 and unload imported cargo. Then, the Hanjin empties will be lifted onto the Seattle's decks. It's unclear where they will go.
---
STATE GOVERNMENT
► In the Oregonian — Oregon and Washington offer top tax breaks to data centers, report finds — Washington provided tax breaks worth $57.4 million to data centers in its last fiscal year, according to a new report, which valued Oregon's incentives at $33.7 million.
---
NATIONAL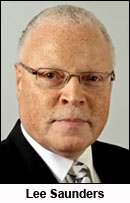 ► MUST-READ in The American Prospect — The new labor movement: Solidarity without conformity (by AFSCME President Lee Saunders) — Mainstream pundits have been writing labor's obituary for years. But as long as people want good wages and benefits, safe working conditions and a voice on the job, there will be a place for unions in America. They will look and act differently than the labor unions many of us grew up with. They will encourage fresh thinking and innovation. They will meet Americans where they live. They will be prepared for and undaunted by change. They will be flexible rather than rigid, dynamic and not static. They will be responsive to and a reflection of social progress. And this modernized labor movement will be a more muscular labor movement, with energy and activism unleashed from the bottom up, acting as a more powerful force on behalf of its members and all working people.
► From Time — How stronger unions could fix our economy — and our politics (by Rana Foroohar) — Of the little we've heard, much of this election's economic policy discussion has focused on what can be done about our historically slow growth, rising inequality, and decreasing social mobility. But neither candidate has focused on one no-brainer solution: strengthening unions.
► From The Guardian — The way to a better work-life balance? Unions, not self-help (by Peter Fleming) — Want a heathier work-life balance? Join a union. Or better still, create your own. But steer clear of that self-help section at the airport bookshop. It pretends the ideology of work might still be tamed by individual willpower. But it can't.
---
TODAY'S MUST-SEE
► This may not be suitable for work (unless you work at The Stand.)
---
The Stand posts links to Washington state and national news of interest every weekday morning by 10 a.m.
Short URL: https://www.thestand.org/?p=52562
Posted by
David Groves
on Oct 12 2016. Filed under
DAILY LINKS
. You can follow any responses to this entry through the
RSS 2.0
. Both comments and pings are currently closed.