Hanford safety, GOP's groper, which way the wind blows…
Thursday, October 13, 2016
---
LOCAL
► In today's Tri-City Herald — Federal judge considers more Hanford worker protections — A federal judge plans to issue a detailed ruling as soon as possible after listening to nearly 2 1/2 hours of arguments Oct. 12 related to increasing Hanford worker safety. U.S. District Court Judge Thomas Rice is considering imposing a preliminary injunction to require more protection for workers pending the outcome of a lawsuit.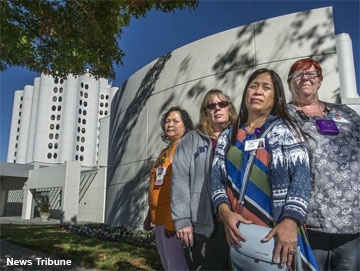 ► In today's News Tribune — Layoffs coming at St. Joe's; some doctors worry about outcome — Dozens of positions are flagged for layoffs in December at St. Joseph Medical Center in Tacoma, mostly in a secretarial unit. Of 40 health unit coordinators, 36 will lose their jobs Dec. 3, said Nilda Warren, a bargaining team member for SEIU Healthcare 1199NW and a health unit coordinator at St. Joseph's. The cutbacks worry some doctors. "They (hospital administrators) are acting as if they have shareholders, that they need to have a high profit margin," said Dr. Ali Thomas. "Our shareholders are the community. Our shareholders are the patient population."
---
STATE ELECTIONS
► In today's Yakima H-R — Should minimum wage earners get a raise? How will you vote and why? — The Herald-Republic is working on a special package looking at minimum wage and Initiative 1433. As part of this effort, the Herald-Republic would like to hear from you through the survey below.
ALSO at The Stand — YES on 1433: Good for workers, economy (by Jeff Johnson)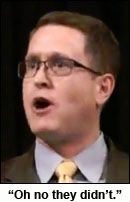 ► In today's Spokesman-Review — For Legislature: Shea, no (editorial) — We can't endorse Shea, whose extremist rhetoric and actions undermine law enforcement. His fellow Republicans are fooling themselves if they believe the problem is confined to a "feud" with the sheriff. They should have grave doubts about Shea's leadership in irresponsible anti-government activities.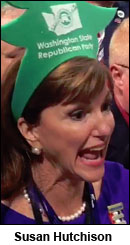 ► In today's (Everett) Herald — Bryant's race against Inslee lacks GOP energy, money, support — Bryant might be in a better position if the state Republican Party — particularly its leader — expended as much energy promoting his campaign as Donald Trump's pursuit of the presidency. Party chairwoman Susan Hutchison has been working hard to harness the locomotive power of the Trump train to haul in money to help elect GOP candidates up and down the ballot.
► In today's News Tribune — 'Let's see if I vote at all:' Local GOP leaders mull choice after lewd Trump video — Republicans who still say they'll vote for Trump: Phil Fortunato, House candidate from Auburn; Greg Taylor, House candidate from Tacoma; Rep. Dan Griffey (R-Allyn); Rep. Ed Orcutt (R-Kalama); Sen. Randi Becker (R-Eatonville); and Sen. Jan Angel (R-Port Orchard).
---
NATIONAL ELECTIONS
► In today's Washington Post — Hillary Clinton for President (editorial) — No, we are not making this endorsement simply because Ms. Clinton's opponent is dreadful.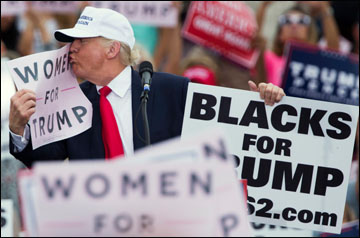 ► From Politico — Four women accuse Trump of inappropriate touching — Donald Trump is facing a blizzard of fresh allegations of sexual impropriety, days after denying during Sunday's presidential debate that he had ever groped women. At least four women came forward in stories published Wednesday to say — on the record — that the Republican nominee had touched them inappropriately.
► In today's NY Times — Donald Trump's scary Election Day gambit (editorial) — Given his flirtation with racist talk throughout his campaign, Trump's exhorting supporters to watch "certain areas" sounds like an invitation to harass and intimidate minority voters. And his call for volunteer Election Day observers, supposedly to prevent voter fraud at the polls (which is virtually nonexistent), fits well into the long and shameful history of suppression of the minority vote by partisan poll watchers.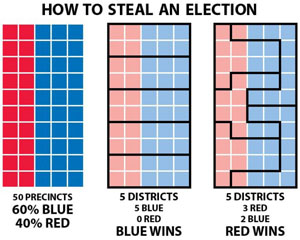 ► Interesting read in today's LA Times — Gerrymandering helped Republicans take control of Congress, but now it's tearing them apart over Trump — Across the country, Republicans in contested races face a terrible bind: They have to run from Donald Trump to hold onto swing votes, even if that angers some core supporters. But in secure, heavily conservative GOP districts, Republicans face the opposite pressure: to cleave fast to Trump, who remains popular despite statements that have alienated many voters. The crisis sparked by the Trump campaign has split the Republican Party in two, and ironically, the gerrymandering of districts that helped build the GOP congressional majority is now working to make that fracture worse.
---
NATIONAL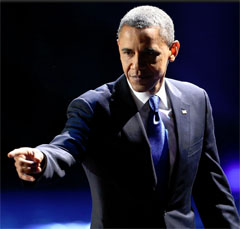 ► From AP — Applications for U.S. unemployment aid remain at 43-year low — Applications are a proxy for layoffs, so the figures indicate that companies are cutting very few jobs. With the unemployment rate down to 5 percent, from 10 percent in October 2009, some businesses say they are having trouble finding qualified workers. That suggests they are less likely to lay anyone off.
EDITOR'S NOTE — Thanks a lot, Obama.
► From Reuters — Walmart ups entry-level manager salaries ahead of overtime rule — Walmart has raised salaries for entry-level managers from $45,000 to $48,500 before a rule change that extends mandatory overtime pay to more than 4 million U.S. workers, in an attempt to shield itself from unpredictable additional costs for salaried employees.
EDITOR'S NOTE — Thanks a lot, Obama.
► In today's NY Times — Wells Fargo chief abruptly steps down — CEO John Stumpf has been mired in a scandal involving sham accounts set up by bank employees. The bank's president will succeed him.
---
T.G.I.T.
► This guy just won the 2016 Nobel Prize in Literature for "having created new poetic expressions within the great American song tradition." This song, according to Wikipedia, is an amalgam of Jack Kerouac, the Woody Guthrie-Pete Seeger song "Taking It Easy," and the rock'n'roll poetry of Chuck Berry's "Too Much Monkey Business." It was used in one of the first "modern" promotional film clips, the forerunner of what was later known as the music video.
The Entire Staff of The Stand will be out of town Friday so we'll see you on Monday. For those of you in Western Washington this weekend, remember: "You don't need a weather man to know which way the wind blows."
---
The Stand posts links to Washington state and national news of interest every weekday morning by 10 a.m.
Short URL: https://www.thestand.org/?p=52603
Posted by
David Groves
on Oct 13 2016. Filed under
DAILY LINKS
. You can follow any responses to this entry through the
RSS 2.0
. Both comments and pings are currently closed.