1433 endorsed, Hillary pained, voters' options limited…
Monday, October 17, 2016
---
STATE ELECTIONS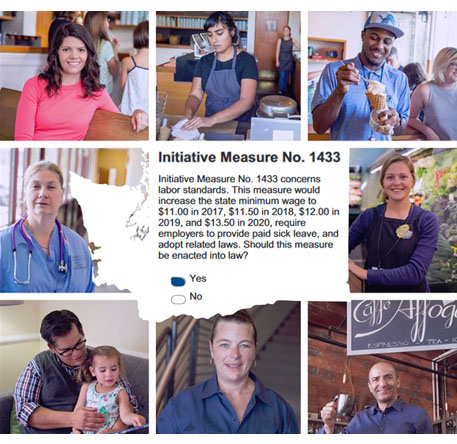 ► In the Seattle Times — The Times recommends: Raise statewide minimum wage with I-1433 (editorial endorsement) — An estimated 730,000 workers in Washington make the minimum wage of $9.47. If a worker didn't take a single hour of vacation in a year, they'd earn $19,697, which is below the poverty line for a family of three. That wage floor must rise. Voters should say yes to Initiative 1433.
ALSO at The Stand — YES on 1433: Good for workers and the economy (by Jeff Johnson)
► In the Seattle Times —Measure to lift minimum wage to $13.50 statewide has Washington divided — Initiative 1433 would raise the minimum wage across Washington state to $13.50 over four years and require paid sick leave starting in 2018. Advocates say it's necessary; opponents say it's unaffordable.
► In today's (Everett) Herald — Is Sound Transit 3 the $54 billion answer to our congestion? — The 15 or 16 minutes it would take to read this article five times is about what commuters spend creeping from the King-Snohomish county line to Lynnwood's off-ramps. And that's just a few interstate exits. If drivers are heading to Everett, Marysville or points north, it often gets nastier. (And no less tedious.) The problem is big, and so is the solution proposed by Sound Transit.
ALSO at The Stand — Approve ST3 to invest in jobs, our future (by Jeff Johnson)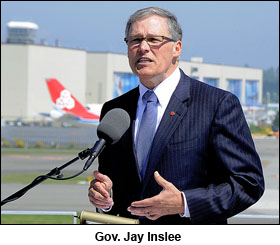 ► In the Olympian — Gov. Jay Inslee can move our state forward (editorial endorsement) — Gov. Jay Inslee moved Washington forward in his first term on education, transportation, saving jobs at Boeing, restitching some safety net programs and improving higher education funding. There is every reason to think he'll do the same if he holds off a challenge by Republican Bill Bryant and wins re-election Nov. 8.
► In today's Seattle Times — Sanders visits Seattle, boosting Jayapal, urging 'morality' in politics — An out but not down U.S. Sen. Bernie Sanders rallied supporters of Democratic congressional candidate Pramila Jayapal and took swipes at Republican presidential nominee Donald Trump in a fiery get-out-the-vote speech in downtown Seattle on Saturday night.
► In today's Spokesman-Review — Cathy McMorris Rodgers tepidly allies with Trump — "The reason I'm supporting Donald Trump, is he's going to challenge the status quo," McMorris Rodgers said. "He's going to shake it up, and that needs to happen."
ALSO at The Stand — McMorris Rodgers' continued support of Trump is 'shameful'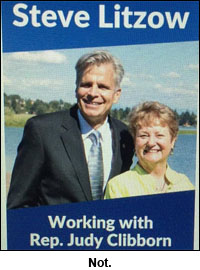 ► In the Olympian — Don't use my picture, Democrats tell Republican in key Senate race — Not included in Litzow's ads: The fact those Democrats endorsed Litzow's opponent, Lisa Wellman — an omission that Democrats say attempts to mislead voters in a tight race that could decide control of the state Senate. Wellman's campaign says the implied endorsement violates state law.
---
NATIONAL ELECTION
► In the Seattle Times — Hillary Clinton in Seattle: 'This election is incredibly painful' — "I take absolutely no satisfaction in what is happening on the other side, with my opponent," she said in a brief speech. "I am not at all happy about that because it hurts our country, it hurts our democracy, it sends terrible messages to so many people here at home and around the world. Damage is being done that we're going to have to repair. Divisions are being deepened that we're going to have to try and heal."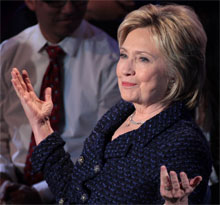 ► In the NY Times — If Hillary Clinton groped men (by Nicholas Kristof) — Imagine if it were Hillary Clinton who had had five children by three husbands, who had said it was fine to refer to her daughter as a "piece of ass," who participated in a radio conversation about oral sex in a hot tub, who rated men based on their body parts, who showed up in Playboy soft porn videos. Imagine if 15 men had accused Clinton of assaulting or violating them, with more stepping forward each day. Imagine if in a primary election debate Clinton had boasted that there's "no problem" with the size of her vagina.
► In today's Washington Post — Inside Donald Trump's echo chamber of conspiracies, grievances and vitriol — The Republican nominee is determined to rouse his most fervent supporters with dire warnings, gambling that igniting his army of working-class whites could do more to put him in contention than any sort of tempered appeal to undecided voters.
► Case in point, from Vox — Trump: 'Animals representing Hillary Clinton' firebombed GOP office in NC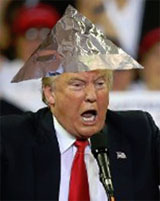 ► From Politico — Trump lashes out at Republicans for not buying election rigging line — Donald Trump on Monday morning lashed out at Republican leaders, including House Speaker Paul Ryan, who have pushed back against the Republican nominee's message that the election is being rigged against him. "Of course there is large scale voter fraud happening on and before election day. Why do Republican leaders deny what is going on? So naive!" Trump tweeted.
► From The Hill — Republicans fear for party's future — Many Republican are openly questioning whether the Grand Old Party is sliding into chaos, with the establishment unable to prevent a post-election shattering of its coalition.
► MUST-READ in the Seattle Times — Burning down the house (by Timothy Egan) — Here's Trump's lesson for young minds: If you're rich and boorish enough, you can get away with anything. Get away with sexual assault. Get away with not paying taxes. Get away with never telling the truth. Get away flirting with treason. Get away with stiffing people who work for you, while you take yours. Get away with mocking the disabled, veterans and families of war heroes.
---
NATIONAL
► From AP — Minimum wage measures on the ballot in 5 states on Nov. 8 — Voters on Nov. 8 will decide ballot measures in five states that could change the minimum wage in Arizona, Colorado, Maine, South Dakota, and Washington.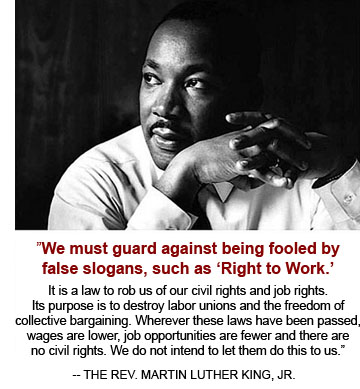 ► In the Washington Post — 'Right-to-work' is hot election issue between unions, business in Va. — The senior executive from the nation's largest labor group walked door-to-door through a middle-class neighborhood in Northern Virginia carrying a twin message for union households. On Election Day, urged Tefere Gebre, vote not only for Hillary Clinton but also against a proposed amendment to the state constitution that would weaken organized labor.
► From AP — Nearly half of young adults lack retirement savings, pension — Forty-eight percent of all Americans aged 18 to 30 have zero in retirement savings and no access to a traditional pension, according to a new poll.
► In today's NY Times — Millions of men are missing from the job market (editorial) — Many of those who have given up on employment are struggling with pain and disabilities.
---
TODAY'S MUST-READ
► Last Week Tonight with John Oliver — "The more you look at Gary Johnson and Jill Stein the more you realize that the lack of coverage they complain about so much might have genuinely benefited them — because their key proposals start crumbling even with the slightest scrutiny."
---
The Stand posts links to Washington state and national news of interest every weekday morning by 10 a.m.
WASHINGTON IS A UNION STATE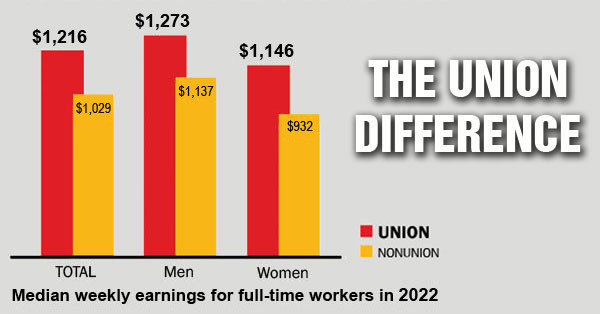 CHECK OUT THE UNION DIFFERENCE in Washington state: higher wages, affordable health and dental care, job and retirement security.
FIND OUT HOW TO JOIN TOGETHER with your co-workers to negotiate for better working conditions and respect on the job. Or go ahead and contact a union organizer today!