Trade and trust, case for Clinton, Thank You Q-Tip…
Friday, October 28, 2016
---
TRANS-PACIFIC PARTNERSHIP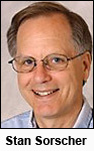 ► From Huffington Post — Restoring trust in our trade policy (by SPEEA's Stan Sorscher) — I'm in favor of trade. I don't know anyone opposed to trade. A better question is, "How should we manage globalization?" We've lost trust in our approach to globalization. The Brexit vote in Europe was a vote of no confidence. Millions of voters in our presidential campaigns send a similar message. Globalization is not working for us. We should rethink our approach to globalization if we hope to restore trust.
ALSO at The Stand:
Organize now to oppose lame-duck TPP; Call-In Day is Nov. 16
Rep. Denny Heck: NO on TPP, time to rethink trade deals
---
LOCAL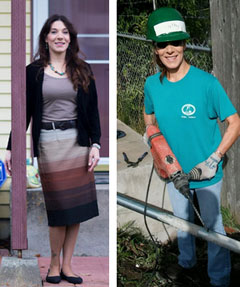 ► From KNKX — Kathy Bertsch loses a desk job, and a construction worker is born — In January, Kathy Bertsch was laid off from her desk job of 10 years at an engineering and manufacturing company. She had three months of severance pay, then was left with unemployment benefits and the task of rebuilding a career. She went to a Seattle job fair, where she began talking with representatives of a group called ANEW, or Apprenticeship & Nontraditional Employment for Women. And so at 45 years old, Bertsch found herself training to be a construction laborer.
► From The Stranger — The transformation of KeyArena into a radical hive of free health care — Seattle/King County Clinic is a four-day, pop-up medical center that takes place at KeyArena once a year; this is its third year. The clinic is open through Sunday. The clinic colonizes every nook. X-ray machines and blood labs are set up inside the expensive corporate box suites. Front-row seats become waiting rooms for the dentist. You can get gynecological exams, prenatal care, ultrasounds, mammograms, foot care, chiropractic, acupuncture. If you want to get insurance and aren't sure how, social workers are there to set you up.
---
NATIONAL ELECTIONS
► From Real Clear Politics — AFL-CIO begins final push for Clinton — Organized labor launched the final phase of its political battle plan to put Hillary Clinton in the White House, announcing Thursday a new video from AFL-CIO President Richard Trumka and a door-to-door blitz aimed at getting union members in Pennsylvania, Ohio, Florida, and Nevada to the polls to vote for the Democratic nominee.
► From The Hill — AFL-CIO poll finds Trump losing support among union members — "In June, when we polled union members in Trump target states, we found that 41 percent supported him. But today, only 33 percent support him, even as working people constitute the greatest share of his base," wrote AFL-CIO Political Director Michael Podhorzer.
► From Politico — How labor groups are fighting Trump — National labor unions hoping to put a dent in Donald Trump's support among working-class voters are running a massive ground game in swing states, sending out a detailed script to nearly 2,000 canvassers who've knocked on more than 6 million doors so far.
► From Politico — Strong economic news undercuts Trump's doom-and-gloom message
---
FEDERAL GOVERNMENT
► In today's NY Times — Obamacare hits a pothole (by Paul Krugman) — The news about premium hikes is bad, but not nearly as bad as some critics would have you believe.
► In today's NY Times — The best way to save Obamacare (by Jacob Hacker) — The public option is the simplest route to a more stable, affordable and popular health care system.
---
NATIONAL
► From Variety — AFL-CIO backs SAG-AFTRA strike against video game companies — AFL-CIO President Richard Trumka: "No one wants a strike. But, for nearly two years video game employers have been unwilling to meet basic demands necessary to bring this collective bargaining agreement up to the standards of other mature industry contracts. We urge video game employers to negotiate in good faith and work with SAG-AFTRA to bargain a fair agreement."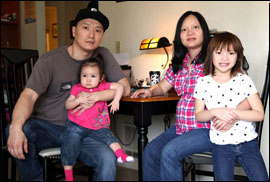 ► In today's Washington Post — Americans adopted this South Korean man when he was 3. Now 41, he's being deported. — The couple that adopted him never filled out the paperwork to seek U.S. citizenship for him. Currently, he's being held in a (privately run) immigration detention center in Tacoma, Wash.
► From NPR — California rules about violence against health workers could become a model — Regulators within the California Division of Occupational Safety and Health approved a rule last Thursday that would require hospitals and other employers of health professionals to develop violence prevention protocols and involve workers in the process.
► From BuzzFeed — Uber drivers win right to minimum wage and holiday pay in UK — Uber has lost a "landmark" case after an employment tribunal in the UK ruled a group of drivers are not self-employed but workers who are entitled to rights including the national minimum wage and holiday pay.
► From AP — White guys acquitted of first charges in armed occupation of federal land
---
T.G.I.F.
► BREAKING NEWS: Q-Tip, who is perhaps the all-time favorite rapper of The Entire Staff of The Stand, just announced that the final album by the legendary hip-hop group, A Tribe Called Quest, will be released on Nov. 11. The "Five Footer," Phife Dawg, passed away earlier in this horrible year of musical loss, but The Abstract says, "He left us with the Blue Print of what we had to do." The new album will feature Busta Rhymes and Consequence. If it's as good as this 2013 Busta Rhymes-Q-Tip collaboration, we are in for a treat. Boop ba diddy baff, zippity boof!
---
The Stand posts links to Washington state and national news of interest every weekday morning by 10 a.m.
Short URL: https://www.thestand.org/?p=52943
Posted by
David Groves
on Oct 28 2016. Filed under
DAILY LINKS
. You can follow any responses to this entry through the
RSS 2.0
. Both comments and pings are currently closed.