RNs set strike vote, Dinner Doug's deep end, Obamacare surges…
Thursday, November 17, 2016
---
LOCAL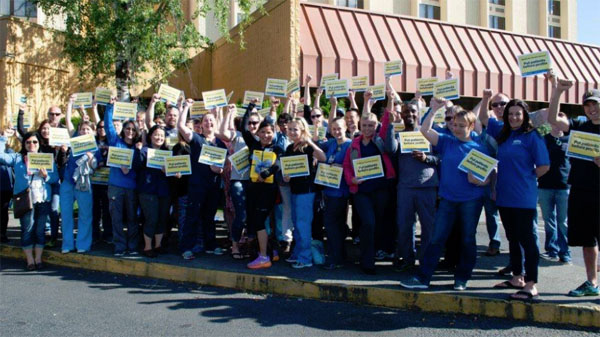 ► From WSNA — Tacoma General RNs to hold strike vote December 16 — After making little progress in mediation Tuesday, the WSNA-represented Registered Nurses at Tacoma General Hospital are planning a strike advisory vote for December 16, two days after the next scheduled mediation session. A "No Voluntary OT, No Voluntary Extra Shifts" job action began Nov. 10 and was intended to send a concrete message to Tacoma General management that nurse staffing issues are real and must be addressed.
ALSO at The Stand —Tacoma General nurses to say NO to voluntary OT, extra shifts
► In today's Tri-City Herald — Some Hanford workers think twice about raising vapor issues — Some Hanford workers said they had concerns about raising issues related to possible chemical vapor exposures during a review by the Department of Energy Office of Inspector General. "Seven of the 52 workers we interviewed indicated that they had concerns about reporting, communicating, reprisal or fear of retaliation related to potential vapor exposures," the report said.
► From PubliCola — Chamber memo foreshadows legal showdown over Workplace Rights Fund — Seattle City Council member Lisa Herbold's budget amendment to create a dedicated fund, about $4 million to start, for the Office of Labor Standards, using revenues from a proposed charge on businesses that would scale up in tiers according to the size of the business, failed Wednesday.
---
THIS WASHINGTON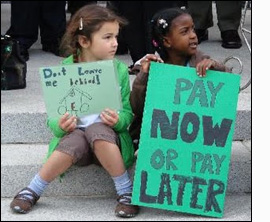 ► In today's Olympian — Officials project slightly more money for the state, but tussle over cost of meeting education ruling — Faced with the need for billions of dollars to fully fund public schools next year, the state will have only slightly more money in its coffers than expected, officials announced Wednesday. The state Economic and Revenue Forecast Council projected about $354 million in extra revenue by 2019, beyond what was previously anticipated.
► In today's News Tribune — Still no price tag on McCleary education-funding fix — State lawmakers received a new report Tuesday outlining what local school districts spend to bolster what the state pays to hire teachers and other school staff. But they have yet to decide how much of that money is the state's responsibility, and therefore something the Legislature must pay for to comply with an order from the state Supreme Court.
► In today's (Everett) Herald — Evenly divided Legislature inspires hope for moderates — There may be an effort to launch a version of Roadkill 2.0 next year, at least in the Senate. That's where Republicans hold a 25-24 edge on Democrats and, thanks to elections and retirements, there should be 12 new faces in place when the session starts in January. "Moderates in the minority are ready to make a deal," said state Sen. Steve Hobbs (D-Lake Stevens), an original Roadkill founder. Guy Palumbo of Maltby, a newly-elected Democratic senator, said he's open to joining.
EDITOR'S NOTE — Are there are only "moderates" in one party? In RoadKill 1.0, it was a handful of members in the majority party who split with their caucus to advance legislation. With Republicans in control, are there no Republican Centrists willing to buck their party?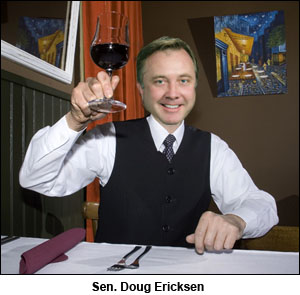 ► In today's Seattle Times — State senator supporting Trump wants some protests to be treated as felonies — As protests against President-elect Donald Trump sweep through Seattle and other major cities, a Republican state senator wants to criminalize demonstrations that cause what he labels "economic terrorism." State Sen. "Dinner Doug" Ericksen (R-Ferndale) says he's written a bill for the coming legislative session that would allow felony prosecution of protesters who purposely disrupt economic activity, for example by blocking traffic or sitting on railroad tracks.
MORE coverage from AP and Talking Points Memo.
► In today's News Tribune — Roach closes in on victory in Pierce County Council race — Opponent Carolyn Edmonds says she won't ask for recount if Pam Roach's lead in the District 2 race holds.
---
ELECTION REDUX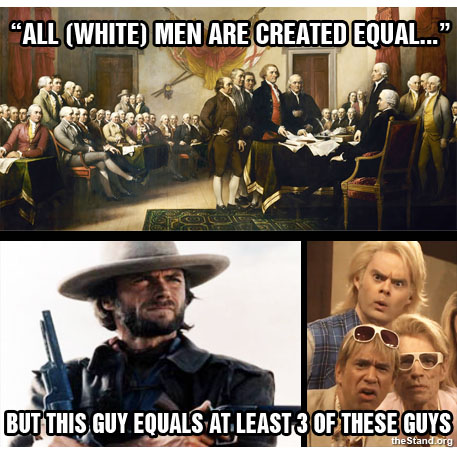 ► From AP — Trump lauds Electoral College as Clinton wins popular vote by 1 million to 2 million — After losing the popular vote, President-elect Donald Trump has decided that the Electoral College is a pretty smart way to elect a president after all. Despite losing the election, Democrat Hillary Clinton will win the popular vote by more than 1 million votes as she runs up big leads in the biggest, bluest states.
ALSO at The Stand — Fixing democracy in an America its founders couldn't envision (by John Burbank) — Wyoming with 588,000 people gets 3 electoral votes. That's 196,000 people per vote. California with a population of 39 million gets 55 electoral votes. That's 709,000 people per vote. So Wyoming citizens have more than three and a half times the voting power for the president than citizens in California. That's why, while Hillary Clinton will end up with more than a million votes more than Donald Trump nationwide, she lost the vote in the Electoral College.
---
THAT WASHINGTON

► In today's NY Times — Senate Democrats' surprising strategy: Trying to align with Trump — On infrastructure spending, child tax credits, paid maternity leave and dismantling trade agreements, Democrats are looking for ways they can work with Trump and force Republican leaders to choose between their new president and their small-government, free-market principles.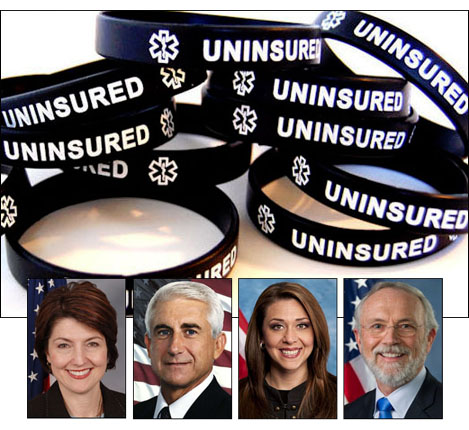 ► From Politico — Republicans aim to start Obamacare repeal in January — The politics could be tricky — Republicans would be scrapping a law that covers 20 million people with no concrete alternative plan laid out. But after seven years of opposition, Republicans are anxious to prove that they're doing what voters sent them and Trump to Washington to do: Kill the Affordable Care Act.
► From the Houston Chronicle — Obamacare enrollment surges after the election — Now that dismantlement is possible, people across the U.S. are rushing to lock in coverage. More than 300,000 chose plans from Nov. 9-11.
► In today's Wall St. Journal — Labor ruling on Donald Trump Hotel takes on heightened significance — The NLRB has found itself with a unique opponent — the future president — in its effort to force a hotel in Las Vegas to come to the bargaining table with a union there.
► In today's NY Times — Trump's tangled web (editorial) — Unless Trump divests his businesses, there will be no way to know if his actions in office are for the public good or for his own financial gain.
► From Bloomberg — Republicans could compromise on overtime rule — Some House Republicans say they plan to advance measures to lessen the impact of the rule. Rep. Phil Roe (R-Tenn.), chairman of an Education and the Workforce subcommittee, said the current threshold is "too low, but doubling that is way too much… It's going to be up, and we said that all along, but $47,000 is not the number."
► From Politico — Trump transition appears to have flouted internal ethics rule on lobbyists — Donald Trump's transition team appears to have deviated from its own ethics rule barring lobbyists whose work for Trump would overlap with any matters on which they lobbied in the previous year.
---
NATIONAL
► From Think Progress — Illinois advances effort to automatically register 2 million voters — An overwhelming majority of the Illinois State Senate voted to override Gov. Bruce Rauner's veto of automatic voter registration. If the House also passes the veto override bill, the state will add approximately two million more voters starting in 2018. Illinois is following on the heels of Oregon, California, West Virginia, Vermont, Alaska, Connecticut, and Washington D.C., all of which adopted the program over the past couple of years.
EDITOR'S NOTE — Washington should do this.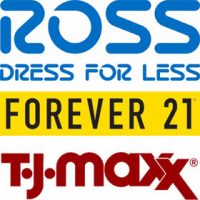 ► In the LA Times — Workers were paid $4 an hour to make clothes for TJ Maxx, Forever 21, DOL says — Retailers including Forever 21, TJ Maxx and Ross Dress for Less have been supplied by independent Southern California factories that pay workers much less than the state minimum wage, the U.S. Labor Department announced Wednesday. The department said that between April and July, it conducted 77 investigations of local garment companies that were supplying some of the biggest clothing stores in the nation. Investigators uncovered labor violations in 85% of the cases, the department said, and found that the companies cheated workers out of $1.1 million.
► In today's Washington Post — Workers at Reagan National Airport stage 'sleep-in' to protest low wages — A statement from 32BJ SEIU says workers with contracts at Dulles International and Reagan National airports "can't afford rent or transportation to and from work" and "lack the time to go home between shifts and other jobs."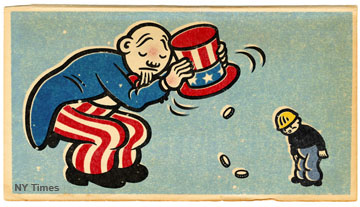 ► MUST-READ in today's NY Times — When work loses its dignity (By Sen. Sherrod Brown) — As the Rev. Dr. Martin Luther King Jr. taught us, all work has dignity and importance, whether done by a street sweeper, Michelangelo or Beethoven. People take pride in the things they make, in serving their communities in hospitals or schools, in making their contribution to society with a job well done. But over the past 40 years, as people have worked harder for less pay and fewer benefits, the value of their work has eroded. When we devalue work, we threaten the pride and dignity that come from it.
Ohio workers know they toil harder and are paid less than their parents, and have less power to control the hours they work and their share of the wealth they create for their employer. This diverse force feels betrayed by trade and tax policies that create immense affluence at the top and take wealth from workers. Much of Washington — and that now includes Donald Trump — doesn't seem to understand this.
---
INTERNATIONAL
► In today's NY Times — Across China, Walmart faces labor unrest as authorities stand aside — Workers are bypassing Communist Party unions and are appealing to nationalist ideals, though the government has long discouraged labor activism.
---
The Stand posts links to Washington state and national news of interest every weekday morning by 10 a.m.
WASHINGTON IS A UNION STATE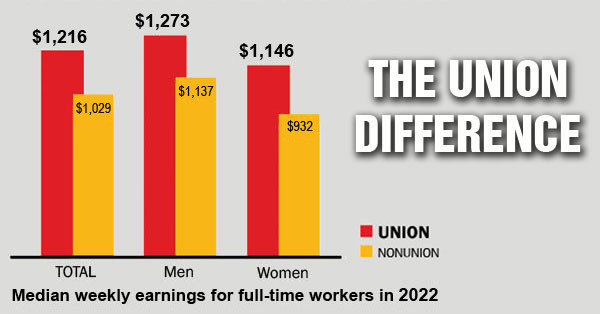 CHECK OUT THE UNION DIFFERENCE in Washington state: higher wages, affordable health and dental care, job and retirement security.
FIND OUT HOW TO JOIN TOGETHER with your co-workers to negotiate for better working conditions and respect on the job. Or go ahead and contact a union organizer today!