The state's slack, our unity vs. his disarray, vote-blockers…
Wednesday, November 16, 2016
---
STATE GOVERNMENT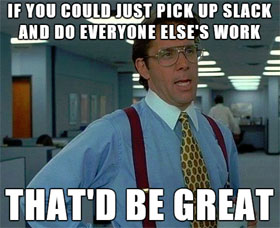 ► In today's Washington Post — Local school districts paying big chunk of Washington teacher salaries — Washington school districts on average use local property taxes to pay each teacher nearly $14,000 over and above what the state provides for salaries, a new report has found. That becomes part of the decision-making on how to meet the state Supreme Court's school-funding order.
► In today's Spokesman-Review — Top Senate leaders re-elected — Sen. Mark Schoesler (R-Ritzville) was re-elected majority leader of the Senate, Sen. Randi Becker (R-Eatonville) as the majority caucus leader, and Sen. Joe Fain (R-Auburn) as majority floor leader. Sen. Sharon Nelson (D-Maury Island) was re-elected minority leader, Sen. John McCoy (D-Tulalip) as caucus leader and Sen. Marko Liias (D-Lynwood) as floor leader.
► In today's (Longview) Daily News — Walsh takes House seat, first Republican 19th District legislator in decades — Grays Harbor businessman Jim Walsh has scored an upset victory over Longview Democrat Teresa Purcell, becoming the first Republican to win a 19th District legislative seat in decades.
---
LOCAL

► In today's Seattle Times — Boeing to combine defense facilities, moving about 1,000 workers in Kent to Tukwila — Starting in 2017 through 2020, Boeing will close some defense facilities in Texas and Virginia and consolidate some operations elsewhere. Nationwide, the moves will relocate the work of more than 3,500 employees to new sites, including moving 1,000 people from Kent to Tukwila.
► In today's Tri-City Herald — Judge denies state request for increased Hanford vapor protections — A federal judge has denied the state of Washington's request for increased protections for Hanford workers while a lawsuit against the Department of Energy and its tank farm contractor is heard.
► In today's Bellingham Herald — Crews battle fire at Intalco aluminum smelter west of Ferndale — Firefighters battled a fire for several hours early Tuesday at the Alcoa Intalco Works aluminum smelter west of Ferndale.
---
THIS WASHINGTON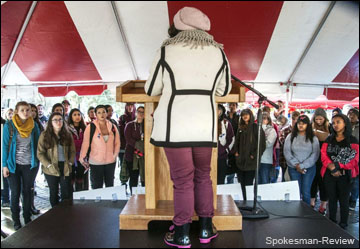 ► In today's Spokesman-Review — EWU unity rally underscores precarious position of undocumented students — "I'm someone who is undocumented," said Dulce Gutierrez Vasquez, 25. "I don't know what will happen to my family. I don't know what will happen to my future." She is one of about 700,000 undocumented immigrants who have gained certain legal protections under the Deferred Action for Childhood Arrival policy, an executive order passed by President Obama in 2012. These students are often referred to as Dreamers. There are about 200 undocumented students at EWU.
► In today's Seattle Times — Seattle police chief would defy Trump administration's efforts to deport immigrants — Seattle Police Chief Kathleen O'Toole said the department's policy on enforcement of federal immigration laws remains in place.
► In today's Spokesman-Review — Racist graffiti spray-painted on Spokane MLK Center — A racial epithet referring to black people was spray-painted on Spokane's Martin Luther King Jr. Family Outreach Center Monday night.
---
THAT WASHINGTON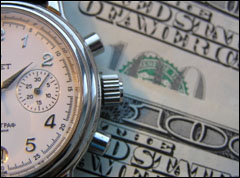 ► In today's NY Times — With Trump's signature, dozens of Obama's rules could fall — Dozens of major regulations passed recently by the Obama administration — including far-reaching changes on health care, consumer protections and environmental safety — could be undone with the stroke of Trump's pen in January, thanks to a little-used law that dates back to 1996. And it comes with a scorched-earth kicker: If the law is used to strike down a rule, the federal agency that issued it is barred from enacting similar regulation again in the future. The obscure law was passed 20 years ago at the behest of then-Speaker Newt Gingrich, who's now a member of Trump's transition team.
► In today's NY Times — Trump disputes reports of transition disarray — President-elect Donald Trump denied Wednesday morning that his transition is in disarray, assailing news media reports about firings and infighting and insisting in an early-morning Twitter burst that everything is going "so smoothly".. The process has been marred by a purge of transition team members who had connections to Chris Christie.
► From TPM — Trump ditches press pool to eat steak, tell NYC elite he'll cut their taxes — Donald Trump broke with protocol on Tuesday by ditching his press pool for a late-night steak dinner at Manhattan's upscale 21 Club, where he assured patrons that he would lower their taxes.
► In today's NY Times — I told conservatives to work for Trump. One talk with his team changed my mind. (by Eliot Cohen) — Conservative political types should not volunteer to serve in this administration, at least for now. They would probably have to make excuses for things that are inexcusable and defend people who are indefensible.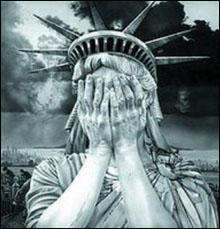 ► SUCH AS… from Huffington Post — Reported Trump immigration advisor and potential Attorney General is drafting plan for Muslim registry — An architect of anti-immigration efforts who says he is advising President-elect Donald Trump said the new administration could push ahead rapidly on construction of a U.S.-Mexico border wall without seeking immediate congressional approval. Kansas Secretary of State Kris Kobach, who is reportedly being considered for the post of attorney general, said in an interview that Trump's policy advisers had also discussed drafting a proposal for his consideration to reinstate a registry for immigrants from Muslim countries.
► In the NY Times — Why keeping only the popular parts of Obamacare won't work — Keeping the pre-existing conditions piece while removing others might seem like a political win for Donald Trump, but it would result in a broken system.
► From The Hill — Poll: Most Americans say Trump doesn't have a mandate
EDITOR'S NOTE — Ya think?! He got more than 1 million fewer votes than Clinton.
► From The Onion — DNC aiming to reconnect with working-class Americans with new 'Hamilton'-inspired Lena Dunham web series — "We're hoping to make up the ground we lost with white working-class voters and union members who once made up our base with a new 10-part hip-hop musical set in rural Wisconsin, featuring a down-on-her-luck manufacturing worker played by Lena Dunham," said DNC interim chair Donna Brazile.
---
NATIONAL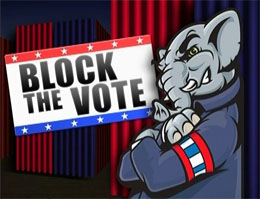 ► From Think Progress– Republicans were wildly successful at suppressing voters in 2016 — Donald Trump won Wisconsin by fewer than 30,000 votes. According to the state's own records, ten times that many eligible voters in the state  —  as many as 300,000 people  — lacked the proper ID and may have been disenfranchised… North Carolina's Guilford County reduced the number of polling sites in the first week of early voting from 16 in 2012 to just 1 this year. A GOP memo issued at the end of the state's early voting period celebrated the inevitable results of those cutbacks: African American turnout had dropped nearly nine percent.
► From The Hill — U.S. Postal Service posts $5.6 billion loss for 2016 — The U.S. Postal Service, which has suffered through years of financial trouble, recorded a net loss of $5.6 billion for fiscal 2016 despite an increase in revenue.
ALSO at The Stand — For 3 straight year, USPS posts operating profit — The good news in the USPS report is masked by the announcement of a $5.6 billion loss due to ongoing charges for a congressionally mandated payment to a federal budget account for future — not current — retiree healthcare. No payment is actually made, but the amount is recorded as a liability.
---
TODAY'S MUST-READ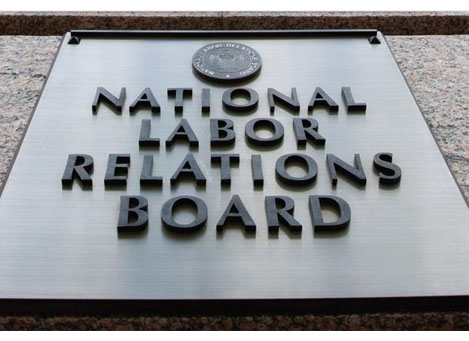 ► From The Atlantic — Things are about to get really ugly for the Labor Movement — The promising signs of a rejuvenation for workers' interests and rights in recent years have all come under a dark cloud of uncertainty and dread. At the top of the list (of Trump's regulatory targets) is the new overtime rule that is set to double the salary threshold and give millions more workers access to overtime pay in December. The full strength of the rule as it stands now is unlikely to remain intact… Obama's NLRB has produced a series of groundbreaking decisions like the new joint-employer standard that would drastically increase corporate responsibilities for their contractors and franchisees, as well as rulings that opposed mandatory class-action waivers for workers and finally granted graduate students the right to unionize. The NLRB's rules change that sped up union elections is also on the chopping block. Trump's appointees could erode or revoke these game-changing decisions and return to a pro-business regime that diminishes worker and union power.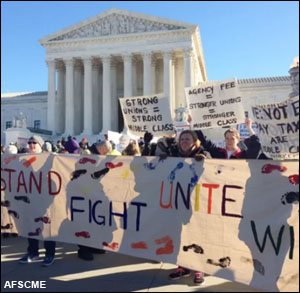 Trump is also set to appoint the ninth Supreme Court justice—an appointee who will determine the ideological makeup of the Court. Based on his list of candidates, he will at the very least restore the Court's anti-worker conservative majority that existed before Justice Scalia's death earlier this year. By virtue of its gridlock, the court saved public-sector unions from the Friedrichs deathblow that would have done away with the mandatory fees paid by non-union members to their workplace union for collective bargaining services. Now, that threat looms large once again.
---
The Stand posts links to Washington state and national news of interest every weekday morning by 10 a.m.
Short URL: https://www.thestand.org/?p=53507
Posted by
David Groves
on Nov 16 2016. Filed under
DAILY LINKS
. You can follow any responses to this entry through the
RSS 2.0
. Both comments and pings are currently closed.