RTW for less; union wages; Trump vs. judges; D.C. Doug…
Wednesday, February 8, 2017
---
RTW FOR LESS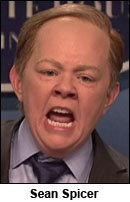 ► From Bloomberg — Trump administration put support behind Right-to-Work laws — "The president believes in right to work. He wants to give workers and companies the flexibility to do what's in the best interest for job creators," White House Press Secretary Sean Spicer said. "Obviously the vice president has been a champion of this as well."
ALSO at The Stand:
— Rally TODAY at State Capitol against Right-to-Work
— Republicans push anti-union Right-to-Work in both Washingtons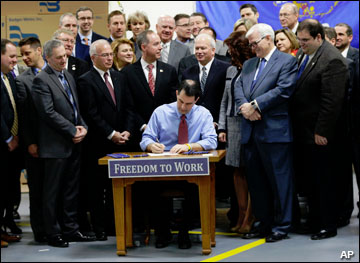 ► In the Milwaukee J-S — For unions in Wisconsin, a fast and hard fall since Act 10 — Nationally, no state has lost more of its labor union identity than Wisconsin since 2011, a Milwaukee Journal Sentinel analysis found. Union members made up 14.2% of workers before Act 10, but just 8.3% in 2015. The decline has put Wisconsin, the birthplace of public-employee unions, near the bottom third of states for unionized workforce… But missteps by labor leaders and a backlash against union political clout helped set the stage for Act 10 years ago, the Journal Sentinel found after interviewing dozens of current and former union members and leaders.
ALSO at The Stand — Union membership is up again in Washington state
► In the K.C. Star — Gov. Greitens signs Missouri Right-to-Work bill, but unions file referendum to overturn it — In an abandoned warehouse in Springfield, Gov. Eric Greitens on Monday signed legislation making Missouri the country's 28th right-to-work state. Hours later, organized labor struck back by filing a rarely used referendum petition seeking to freeze the law and put it before voters in 2018.
---
LOCAL
► In today's Wenatchee World — Wage increase approved for Chelan PUD union workers — About 400 members of the electrical union that serves the Chelan County PUD got a new one-year contract Monday that includes a 3 percent wage increase. PUD commissioners approved the contract Monday with IBEW Local 77 . The wage increase brings the journeyman lineman wage to $43.59 per hour, PUD records show.
ALSO at The Stand — Union membership up again in Washington state
► In today's (Longview) Daily News — Ilani casino construction progresses, hundreds of employees hired — With the opening of the Ilani Casino a little more two months away, officials with the Cowlitz tribal casino say they have hired nearly 70 percent of the 1,000 employee workforce and made significant headway in building the $510 million facility and accompanying capital projects.
► In today's News Tribune — Robots will help store frozen food in new automated cold storage warehouse — Robots will shuffle and store products in NewCold's 25-million-cubic-foot warehouse, which could open by the end of this year. The company will need around 100 people to drive forklifts and maintain the machines.
► In the (Everett) Herald — Boeing CEO pledges more profit, even though orders are down
► But in the PSBJ — Boeing's Ray Conner sold $16 million worth of company stock last week
---
MUSLIM BAN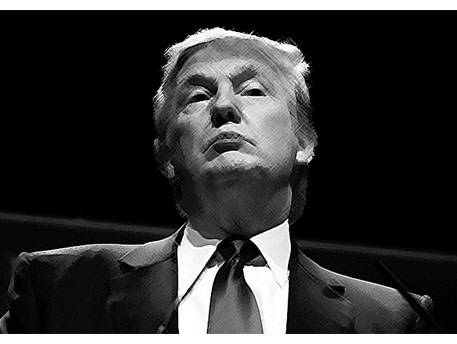 ► In today's NY Times — Appeals court appears skeptical of Trump's Muslim travel ban — A Justice Department lawyer on Tuesday said courts should not second-guess President Trump's targeted travel ban, drawing skepticism from a three-judge federal appeals panel weighing the limits of executive authority in cases of national security. No matter how the U.S. Court of Appeals for the Ninth Circuit rules — in a decision that is expected within days (perhaps even today) — an appeal to the U.S. Supreme Court is likely. That court remains short-handed and could deadlock. A 4-to-4 tie in the Supreme Court would leave the appeals court's ruling in place.
ALSO at The Stand:
— WSLC proudly supported suit against Trump's Muslim ban
— Trump's Muslim ban 'fans flames of racism, xenophobia'
— Attacking immigrants, refugees hurts us all, Trumka says
► From The Hill — Trump attacks judges considering Muslim travel ban — On Wednesday, Trump went after a panel of federal judges weighing whether a court order blocking his travel ban should be lifted.
► From AP — Analysis: Trump paints dark picture in defense of Muslim travel ban — In defending his policies barring refugees and curbing immigration, the president is painting an increasingly ominous picture of the danger posed by Islamic extremists.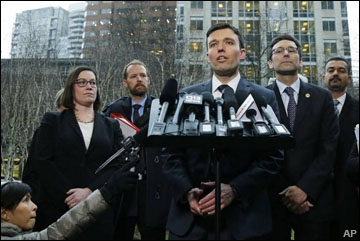 ► In today's News Tribune — State solicitor general takes national stage in case against Trump's immigration order — On Tuesday, as the state argued its case before a panel of three federal judges — and 137,000 online viewers, the largest audience for an oral argument before the 9th Circuit — the global spotlight was on the lawyer representing the state attorney general's office: Noah Purcell, a 37-year-old Seattle native. The case has raised the national profile of Purcell, a graduate of Franklin High School and the University of Washington. As solicitor general, he plays a key role arguing for the state in some legal battles, but it's not often those cases generate intense national interest.
---
AFFORDABLE CARE ACT


► In today's Wenatchee World — Newhouse office gets an earful — A crowd of constituents showed up for Republican U.S. Rep. Dan Newhouse's mobile office hours in Omak on Monday to talk to his staff about a number of issues. And talk they did. Those attending said this was their first chance to express concerns to their federal representative about a variety of issues since President Donald Trump was inaugurated. Those issues ranged from repealing the Affordable Care Act to transferring public lands, loosening environmental regulations and banning travel from certain countries.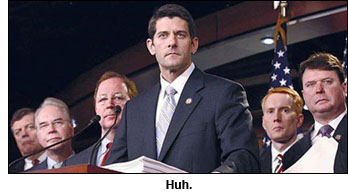 ► From Politico — GOP boxed in replacing unpopular Obamacare coverage mandate — As the GOP weighs elements of a repeal-replace plan, one of lawmakers' biggest headaches is finding another way to persuade insurers to cover people with pre-existing health care problems. And all of the options under discussion would either raise the uninsured population or run afoul of GOP principles.
► In today's NY Times — Republicans have lost the plot on their Obamacare repeal (editorial) — It's increasingly evident that they have no workable plan and might never come up with one.
---
THIS WASHINGTON

► In today's News Tribune — Could proposed schools fix help kill state's 1% property tax cap? Counties hope so — County and city governments have struggled for years under a state law that limits their property tax collections from growing more than 1 percent annually. Now they think they might have a shot at lifting that 1 percent cap, as Washington lawmakers consider a new statewide property tax to help fix the way the state pays for schools.
► In today's Seattle Times — Put long-term care within reach (by Reps. Laurie Jinkins and Norm Johnson) — Our legislation would create a long-term care insurance benefit to help seniors and their families pay for long-term services and support while protecting seniors' retirement savings and assets.
► from KNKX — Climate change denier gets chilly reception in Legislature — During the meeting, Heller claimed climate scientists have altered or fabricated graphs and figures to fit their own theories. He accused "climate alarmists" of spreading the bad data. Sen. Kevin Ranker (D-Orcas Island) pushed back: "I feel like some of this presentation may be alternative facts."
► In today's (Everett) Herald — State's new transportation secretary could be named this week
---
THAT WASHINGTON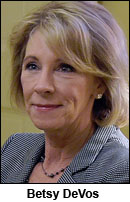 ► From AFL-CIO Now — AFT's Weingarten: DeVos' confirmation as Education Secretary a 'sad day for children' — "DeVos' confirmation battle has a major silver lining: The public in public education has never been more visible or more vocal, and it is not going back in the shadows. This same public—from rural towns to urban centers, from liberals to conservatives—will now serve as a check and balance, and they will be fierce fighters on behalf of children."
► In today's Columbian — Local, state educators not happy about DeVos' confirmation — The news of Betsy DeVos' confirmation as education secretary after a historic vote came just before Evergreen Education Association President Rob Lutz walked into a meeting with other teacher union leaders across the state.
► In today's Seattle Times — Don't let DeVos distract us from the work ahead in Washington state (editorial) — It's a shame Congress has hired someone unqualified to be the new U.S. education secretary. But the real action right now is in the state Legislature. Lawmakers are charged with fixing the way the state pays for public schools. They will also decide how that money is spent. Lawmakers must put politics aside, ignore what is happening in the other Washington and focus on Washington schools.
► From The American Prospect — Veterans of Obama's Labor Department look ahead in anguish — Not surprisingly, Obama's top labor alums express pride in the many worker protections they were able to put in place over the past several years. In interviews, however, a number of them expressed deep concern that many of them could be undone by the Trump Administration's and congressional Republicans' blitzkrieg against federal regulations and workers' interests.
► From AFL-CIO Now — 7 things you need to know about Supreme Court nominee Neil Gorsuch — As a private lawyer and as a judge, he has aligned himself with the interests of Big Business, not the concerns of working families. He has ruled against protecting the health and safety of workers, made it harder to have discrimination-free workplaces and argued for corporations' misconduct to be protected from correction by investors and consumers. Here are a few examples…
► In today's Washington Post — Republicans vote to silence Warren, accusing her of impugning character of attorney general nominee — In an extraordinarily rare move, Senate Majority Leader Mitch McConnell accused the Massachusetts senator of breaching Senate rules as she read statements from the late Coretta Scott King and others critical of Sen. Jeff Sessions, whose nomination heads toward a vote this evening.
---
BOTH WASHINGTONS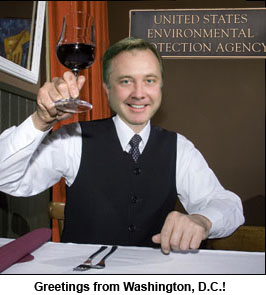 ► In the Washington Post — Trump EPA official juggles two jobs in two Washingtons, and it hasn't gone well. — Doug Ericksen is trying to hold down two jobs in two different Washingtons. And it's not going terribly well. … Ericksen has pretty much been missing in action for the first month of the legislature's 105- day session. The Senate environmental committee he chairs had to wait until he showed up last week after several weeks in D.C. to pass about nine bills. … Ericksen said he doesn't know what the EPA is paying him. Back home, he is forgoing his legislative per diem but collecting his $42,000 state salary… Some of Ericksen's constituents in Washington's 42nd Legislative District have gone from displeasure to action. They've drafted a petition to recall him and a legal brief they plan to file with the Whatcom County auditor this week.
---
The Stand posts links to Washington state and national news of interest every weekday morning by 10 a.m.
WASHINGTON IS A UNION STATE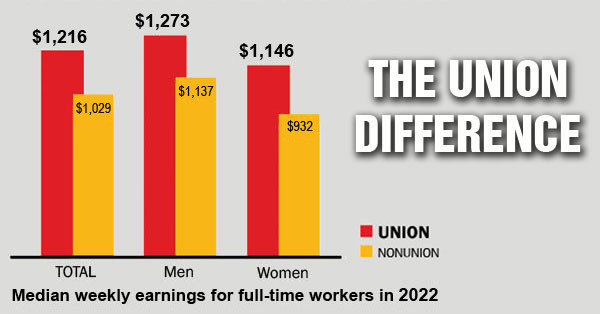 CHECK OUT THE UNION DIFFERENCE in Washington state: higher wages, affordable health and dental care, job and retirement security.
FIND OUT HOW TO JOIN TOGETHER with your co-workers to negotiate for better working conditions and respect on the job. Or go ahead and contact a union organizer today!