Progressive taxes, Norwegian meh, nuclear politics…
Thursday, April 6, 2017
---
THIS WASHINGTON

► In today's (Longview) Daily News — Democrats claim 'progressive' tax reform in proposed budget — To increase public school funding, the House plan has $2.8 billion in revenue from a capital gains tax, a 20% B&O tax increase for the state's highest grossing businesses (those that gross more than $500,000) and an increase to the real estate excise tax for homes valued above $1 million. Businesses grossing less than $250,000 would pay no B&O and those grossing under $500,000 would get a B&O tax cut.
ALSO at The Stand — Rival state budgets demonstrate party values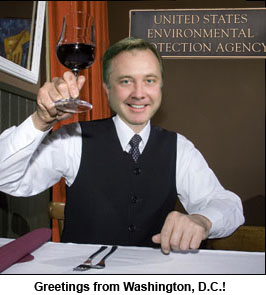 ► In today's Seattle Times — State Sen. Doug Ericksen is drawing on state, federal salaries — Sen. Doug Ericksen (R-Ferndale), who is juggling his legislative duties with a job in the Trump administration, has collected nearly $6,000 from the state in daily living expenses so far during the legislative session. He is drawing his $46,839 a year legislative salary while also earning $77.58 an hour at the EPA. If he were to work full time at the EPA, his combined pay would exceed $200,000 annually.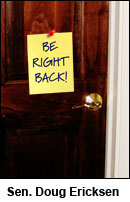 During one stretch in February and early March, the Senate Energy, Environment and Telecommunications Committee — which Ericksen chairs — went three weeks without holding a meeting. He missed several meetings of that committee during other weeks in January, February and March.
► In today's News Tribune — Republicans stage short-lived showdown over ST3 — Republicans in the state House tried unsuccessfully Wednesday to force a vote on several measures aiming to rein in Sound Transit 3, the $54 billion transit package voters approved in November.
► In today's News Tribune — What do Bertha and the Legislature have in common? (editorial) — This state highway-tunnel excavation project should offer hope to slow-moving behemoths everywhere: Don't give up. Stay the course. Someday, you will reach daylight. That means you, too, 2017 Washington Legislature.
---
ELECTIONS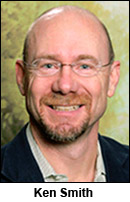 ► In today's (Everett) Herald — State Senate candidate Ken Smith doesn't fit the GOP's mold — Here's what we know about Ken Smith, a Northshore School District board member running in this fall's 45th District Senate election, a high-stakes contest that could reset the balance of power in the chamber. He doesn't live in the district but intends to move there soon, he supports a state income tax, he kneels during the National Anthem and Pledge of Allegiance; and he is a Republican.
---
LOCAL
► In today's Yakima H-R — Yakima decision to nix inclusive policing ordinance draws protest — Nearly 50 people gathered a downtown park Wednesday to protest Yakima City Council's decision killing any chances of an ordinance assuring city services will be provided regardless of immigration status. "This vote … casts a shadow over Yakima's aspirations to be a city that supports and welcomes all of its residents and those who visit and work here," said Yakima resident Gabriel Munoz.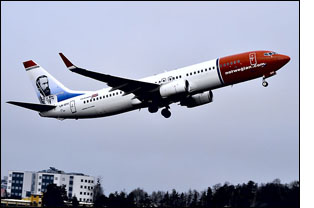 ► In the P.S. Business Journal — Norwegian Air gets tepid response as it launches service between Seattle and London — After being granted expanded access to U.S. airways, the ultra low cost airline carrier now offers 48 transatlantic flights from 13 U.S. cities. But its entry into the U.S. was controversial. Airlines and the Air Line Pilots Association complain that Norwegian uses a subsidiary in Ireland to hire pilots through a Singapore employment company and base its cockpit crews in Thailand, skirting Norway's social laws. Critics say this provides Norwegian an unfair advantage in competition with U.S. carriers on long-haul international routes. Seattle — a strong union town — gave Norwegian a bit of a frosty welcome, despite its status as a major new Boeing customer.
► In today's Spokesman-Review — Employees upset about Spokane County commissioners' pay raises — Spokane County employees aren't happy about 19% pay raises recently given to the county's elected leaders, but some hope the raises will come in handy during this year's contract negotiations.
---
TRUMPCARE 2: FROM BAD TO WORSE

► From The Hill — GOP healthcare talks stall — The Republican push to revive legislation repealing and replacing ObamaCare has stalled again, with GOP leaders shooting down the latest request to change the legislation from the Freedom Caucus. Rep. Patrick McHenry (R-N.C.), the chief deputy whip, said the idea of allowing states to waive requirements for covering people with pre-existing conditions is a "bridge too far for our members" and can't get enough votes to pass.
---
THAT WASHINGTON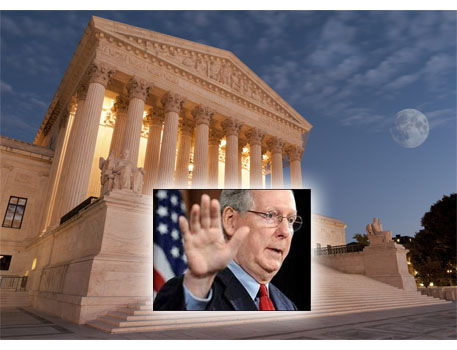 ► From The Hill — It's zero hour: Senate to go 'nuclear' — Senate Republicans are expected to trigger the "nuclear option" on Thursday, eliminating the minority party's power to filibuster Supreme Court nominees. The historic vote will ensure the confirmation of Neil Gorsuch, President Trump's pick for the high court, preserving a conservative majority that had been in doubt after Justice Antonin Scalia's death early last year.
► In today's Washington Post — The Gorsuch filibuster is about far more than payback (by E.J. Dionne) — From Bush v. Gore to Citizens United to Shelby County, it is the right wing that chose to thrust the U.S. Supreme Court into the middle of electoral politics in an entirely unprecedented and hugely damaging way. And the Republican-led Senate is ready to use any means necessary to hold on to this partisan advantage… (Democrats') graciousness and tactical caution have only emboldened the right. It's past time to have it out. From now on, conservatives must encounter tough resistance as they try to turn the highest court in the land into a cog in their political machine.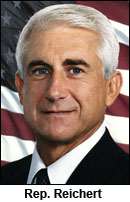 ► From The Stranger — Congressman Dave Reichert voted to effectively gut the EPA — Last week, Reichert voted along with a majority of Republicans to pass two bills: the HONEST Act and the EPA Science Advisory Board Reform Act. Both of these bills use the liberal-friendly language of transparency to mask their real goal: to cripple the already financially imperiled agency.
► In today's (Everett) Herald — Budget inaction may mean cuts for housing voucher program — Up to 140 low- income families in Everett may lose rental assistance if the federal government doesn't maintain its funding for its housing voucher program.
► From The Hill — Trump's fiduciary delay will cost retirees $2.8B, critics say — American workers will lose $46 million in retirement savings each day the Obama-era fiduciary rule is delayed by the Trump administration, critics say. The AFL-CIO and Sen. Elizabeth Warren (D-Mass.) released a "Retirement Ripoff Counter" on Wednesday, which tracks how much money American workers lose each moment the fiduciary rule is delayed.
► In today's NY Times — Rising risks for retirement savers (editorial) — As America's population ages, opportunities for a secure retirement should increase. But the opposite is happening. And things are likely to get worse in the Trump years.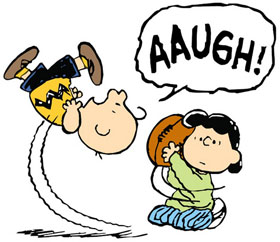 ► In today's NY Times — Trump cuts leave rail, bridge projects hanging — When President Trump pledged during the campaign to spend $1 trillion to restore America's crumbling bridges and roads, supporters across the country cheered. Then came Trump's budget proposal, which would slash the Department of Transportation's spending by 13 percent, end subsidies for Amtrak's long-distance trains and eliminate the Obama administration's "Tiger" grant program, which has helped fund mass transit systems across the country.
► BREAKING from Huffington Post — Nunes will step down from leading Russia investigation — House Intelligence Committee Chair Devin Nunes (R-Calif.) will step aside from leading the investigation into the Trump team's ties to Russia.
► From The Hill — Trump officials clamp down on worker visas — The Trump administration is beginning to impose restrictions on visas for foreign workers, creating new uncertainty for the tech industry.
► From Quartz — Silicon Valley tech workers are talking about starting their first union in 2017 to resist Trump — Silicon Valley's attitude toward unionizing has vacillated between disdain and outright hostility. But tech workers' opposition to Trump's agenda has spurred a nascent movement to organize as a way of delivering their message to Silicon Valley's boardrooms.
---
NATIONAL
► From Huffington Post — Losing employer won't ask Supreme Court to overturn landmark gay rights ruling — The Indiana community college on the losing end of a decision protecting gay and lesbian employees will not appeal that ruling to the Supreme Court. The battle over LGBTQ rights in the workplace stays in the deeply divided lower courts — for now.
► In the Tennessean — Nashville's charter school industry is unraveling (by Will Pinkston) — Independent studies have found charters are draining resources from Metro Nashville Public Schools at a time when our public schools are showing real promise. Now, the local charter industry is unraveling.
---
TODAY'S MUST-READ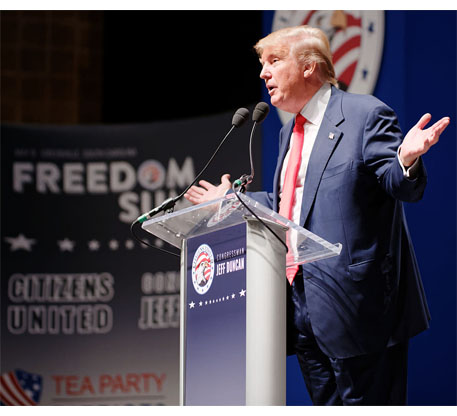 ► In the LA Times — Our dishonest president, Part IV: Trump's war on journalism — In Donald Trump's America, the mere act of reporting news unflattering to the president is held up as evidence of bias. Journalists are slandered as "enemies of the people." Facts that contradict Trump's version of reality are dismissed as "fake news." Reporters and their news organizations are "pathetic," "very dishonest," "failing," and even, in one memorable turn of phrase, "a pile of garbage."i n doing so, he has escalated the traditionally adversarial relationship in demagogic and potentially dangerous ways.
Trump's strategy is pretty clear: By branding reporters as liars, he apparently hopes to discredit, disrupt or bully into silence anyone who challenges his version of reality. By undermining trust in news organizations and delegitimizing journalism and muddling the facts so that Americans no longer know who to believe, he can deny and distract and help push his administration's far-fetched storyline.
---
The Stand posts links to Washington state and national news of interest every weekday morning by 10 a.m.
Short URL: https://www.thestand.org/?p=56780
Posted by
David Groves
on Apr 6 2017. Filed under
DAILY LINKS
. You can follow any responses to this entry through the
RSS 2.0
. Both comments and pings are currently closed.