Hunger strike continues, voting rights in peril, divided we fall…
Thursday, April 13, 2017
---
LOCAL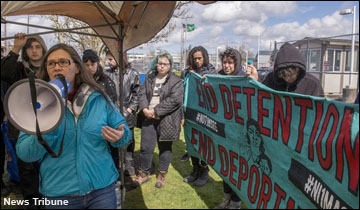 ► In today's Seattle Times — Talks to end hunger strike by immigrant detainees in Tacoma showing promise, activist says — Immigration officials acknowledged Wednesday that as many as a third of the detainees at the Northwest Detention Center in Tacoma are refusing meals in protest of conditions at the 1,500-bed, privately run facility. Meantime, activists who say they are in touch with the detainees reported some "positive signs" that the strike — going into its crucial third day — was getting the attention of Northwest Detention Center managers and negotiations between the detainees, ICE and the GEO Group have been promising.
ALSO at The Stand — Hunger strikers decry conditions at Tacoma detention center — UPDATED today with details about a rally at noon outside the detention center.
► From Slog — "I feel light headed, funky:" The hunger strike at Tacoma's immigrant detention center continues — About 415 detainees at NWDC, mostly undocumented immigrants picked up by Immigration Customs and Enforcement (ICE), had stopped eating to protest conditions at the facility, according to community organizers in touch with people participating in the hunger strike. It was day two without food.
► In today's Seattle Times — Crane mishap sends debris crashing through Seattle construction site where workers had raised safety concerns — A crane cable apparently snapped at a construction project a couple blocks from Pike Place Market on Tuesday, sending debris crashing through the job site and onto a passing commuter's bicycle. Just weeks before, a local carpenters' union had picketed the project, alleging unsafe worker conditions.
---
THIS WASHINGTON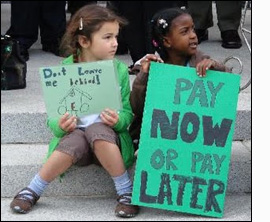 ► In today's (Everett) Herald — Lawmakers struggle to solve the puzzle of public education (by Jerry Cornfield) — As eight lawmakers arrived at a conference room early Wednesday for another round of negotiations on public school funding… they appear to be in absolutely no danger of reaching an agreement before the regular legislative session is scheduled to end April 23. What's the hang-up? They don't agree on how to define basic education. And there's no agreement on what "amply fund" means.
► In the Spokesman-Review — Troubled software for Community Colleges of Spokane on 'pause' as vendor files for bankruptcy — A $100 million software system that was pushed online at the Community Colleges of Spokane more than a year and a half ago still doesn't work properly and the vendor hired to install it filed for bankruptcy this week, a legislative panel was told Tuesday.
---
TOWN HALLS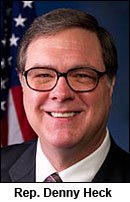 ► In today's News Tribune — Heck talks Trump, Syria, federal budget at Olympia town hall — U.S. Rep. Denny Heck (D-10th) fielded questions Tuesday from constituents as nearly 700 people packed the Minneart Center for the Arts at South Puget Sound Community College in Olympia to see the congressman.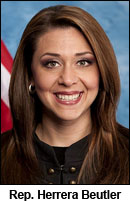 ► In today's Columbian — Herrera Beutler plans telephone town hall tonight — U.S. Rep. Jaime Herrera Beutler (R-3rd) is hosting a telephone town hall from 6 to 7:30 p.m. To be placed on the phone list, call Herrera Beutler's office at 360-695-6292. To join the telephone town hall at any point, call 1-877-229-8493 and use the passcode 116365.
ALSO at The Stand — Which local members of Congress are playing hide-and-seek at recess?
► In today's NY Times — Can the GOP turn back the tide of town hall anger? (by Arthur C. Brooks) — Members of Congress facing furious crowds could learn a lesson from social science and start treating protesters as individuals.
---
ELECTIONS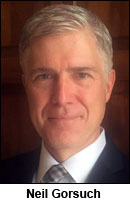 ► From TPM — Gorsuch arrives at the Supreme Court at a crucial moment for voting rights — When the justices meet Friday for their private conference, the first since Gorsuch's confirmation, among the cases that they will be considering whether to take up is an appeal of a landmark ruling striking down North Carolina's mammoth restrictive voting law. The moment is an anxious one for voting rights advocates, who had seen a number of lower court victories on key cases in the months since the death of Justice Antonin Scalia and were cautiously optimistic that the Supreme Court was about to flip their way in time for them to cement that progress at the highest court.
ALSO at The Stand — The theft of the next election is under way (by Mark M. McDermott)
► In today's NY Times — The broken Supreme Court (by Linda Greenhouse) — Making a court vacancy a highly visible part of a Republican electoral strategy stamps the court as an electoral prize, pure and simple.
► MUST-SEE from Last Week Tonight — John Oliver on gerrymandering — Lawmakers often reshape voting districts to shift the balance of political power. Instead of voters choosing politicians, it's politicians choosing their own voters.
---
THAT WASHINGTON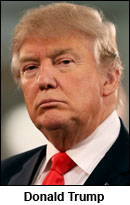 ► From TPM — Trump toys with sabotaging Obamacare to being Dems to the table on repealing it — President Trump suggested to the Wall Street Journal Wednesday that he would withhold from insurers Obamacare subsidy payments that are the target of a House GOP lawsuit in order to force Democrats into negotiations over repealing the Affordable Care Act, a move that could bring chaos to the individual health insurance market.
► From Politico — Trump reverses stances on China as currency manipulator, Ex-Im Bank — President Trump backed off his campaign promise to label China a currency manipulator and signalled support for the U.S. Export-Import Bank, which he had bashed on the campaign trail.
► From The Hill — Trump promises 'pleasant surprises' on NAFTA — Trump told a group of CEOs at a White House meeting: "We'll have some very pleasant surprises for you on NAFTA."
► In today's NY Times — Whose side is Betsy DeVos on? (editorial) — At a time when student loan borrowers are suffering, they may lose federal protections.
ALSO at The Stand — AFT: DeVos moves to reinstate 'Wild West of student loans'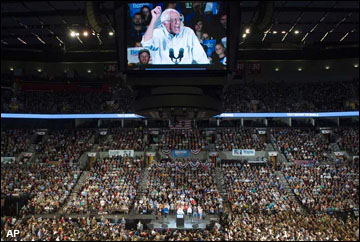 ► From Politico — Dems to unveil populist agenda showing Sanders' sway — Democrats vowed to charge into next year's midterms with a proactive sales pitch to voters. While many, including party leaders, have fallen right back into the same anti-Trump pattern they say cost them 2016 in the first place, top Democrats now say they're working on "a strong, sharp-edged, bold economic message," as Senate Minority Leader Chuck Schumer put it Tuesday. Infrastructure and trade are expected to be key components.
► From the St. Louis Post-Dispatch — Trump administration wealthiest in history (editorial) — The torrent of financial disclosure forms that the White House released March 31 confirms it: The Trump administration is the wealthiest in history. The combined net worth of the Cabinet members and President Donald Trump's top advisers exceeds $12 billion. Trump is no populist. He's the plutocrat in chief.
---
NATIONAL
► In the La Crosse Tribune — Republican lawmakers seek full repeal of prevailing wage law — Republican state lawmakers signaled Tuesday that they will push to fully repeal the state's prevailing wage, a minimum pay requirement for workers on public construction projects.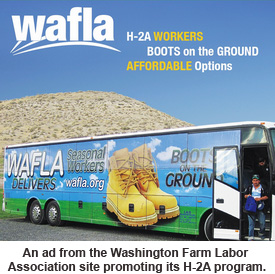 ► From Civil Eats — As food and farmworkers retreat, guestworker program poised to grow — Worker exploitation may proliferate as farmers rely increasingly on the H-2A agricultural guestworker program, known to place workers at a disadvantage, and as workers refrain from speaking up for themselves for fear of deportation.
PREVIOUSLY at The Stand — WSLC, others seek state probe of farm wage manipulation (Jan. 6, 2016) — A state agency found that "guidance" provided by WAFLA resulted in growers providing wage data at odds with data provided in previous years, substantially lowering the prevailing wages of H-2A workers in Washington state.
► In today's NY Times — Reality show workers stage walkout to push contract talks forward — The Writers Guild renewed its push for reality show workers to get a contract separate traditional screenwriters, staging what it called a walkout at roughly a dozen reality show companies in New York and Los Angeles.
► In today's
---
TODAY'S MUST-READ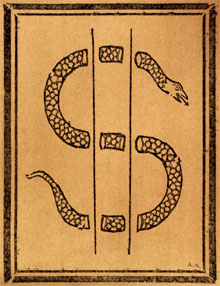 ► From the New Republic — Divided we fall (by Ganesh Sitaraman) — Long before Donald Trump came along, America was already mired in a constitutional crisis — one that crept up on us gradually, as historical transformations always do. The reason is simple: Our Constitution wasn't built for a country with massive economic inequality and deeply entrenched political divisions. The three times in our history when the republic has faced a threat to its very existence — the Civil War, the Gilded Age through the Great Depression, and the present moment — the crisis arose because America had evolved in ways the Founders could only dimly imagine. In each instance, the social conditions of the country no longer matched the Constitution.
Trump is a symptom, not the cause, of the crisis we now face. It is written, in fact, into the very fabric of our society. And the only way we'll avert the disintegration of our political system — as Lincoln and the abolitionists did in their day, and the Roosevelts and the progressives did in theirs — is first to understand its origins.
---
The Stand posts links to Washington state and national news of interest every weekday morning by 10 a.m.
Short URL: https://www.thestand.org/?p=56991
Posted by
David Groves
on Apr 13 2017. Filed under
DAILY LINKS
. You can follow any responses to this entry through the
RSS 2.0
. Both comments and pings are currently closed.