Tax Day protests, raises held hostage, Trump on Davis-Bacon…
Monday, April 17, 2017
---
TAX DAY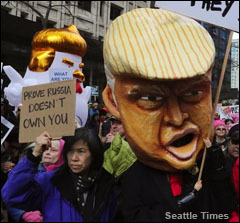 ► In the Seattle Times — Seattle Tax March, Black Lives Matter protests make their way through downtown — A morning Tax March Seattle protest, complete with angry demonstrators and 13-foot inflatable Trump chicken, called on the president to release his tax returns. In the afternoon, a Black Lives Matters demonstration called for greater police accountability, among other things.
► From Crosscut — A Tax March, a Black Lives Matter protest take over Seattle — While the protests were nowhere near in size to the Seattle's Womxn's March, which drew more than 120,000 people in January, they echoed its spirit.
ALSO see coverage from KING 5, KOMO 4, and Q13 Fox.
► In the Olympian — Protesters gather in Olympia demanding Trump release tax returns — Waving signs with messages such as "Show us the money" and "Spoiler alert: he's a crook," hundreds of people rallied early Saturday on the steps of the Legislative Building in Olympia.
► From AP — Trump claims without evidence that tax day rally attendees were paid — He says "someone should look into who paid" for the rallies around the country Saturday that urged him to release his tax returns. Trump was the first major-party nominee in more than 40 years not to release his returns and he reneged on a campaign commitment to release them.
► From NPR — We asked people what they know about taxes. See if you know the answers. — A new poll shows that only one-third of Americans know that the rich's rates have not climbed — in fact, the top tax rate has fallen off sharply over the last few decades. In 1980, the top marginal income tax rate was 70%. Today, it's 39.6% (something about half of Americans know, per our poll). However, 44% of Americans believe that rate is higher today than it was back then.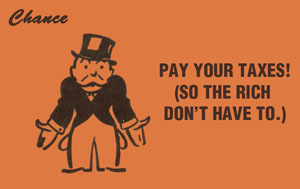 ► From Huffington Post — That GOP 'middle class' tax cut might be a big fat Trojan horse for the rich — Americans at almost every income level are paying a smaller percentage of their salaries in federal taxes than they were 10, 20 even 30 years ago. Only the richest one-fifth of households are paying a higher percentage in federal taxes than they were a decade or two ago, and that's only because of increases passed under former President Barack Obama to pay for his signature health care law. Meaning that for liberals who support the idea of a progressive income tax — one that imposes higher rates on the wealthy — the promise of a middle-class tax reduction as part of a coming "tax reform" package could actually be a Trojan horse.
---
THIS WASHINGTON

► From AP — State lawmakers struggle to finish work on time — Washington lawmakers are no closer to a budget deal as they close in on the end of the 105-day legislative session, making it likely that they will need to go into overtime, as they have done with more frequency in recent years.
ALSO at The Stand — Take action April 19 to fund public services, support state employees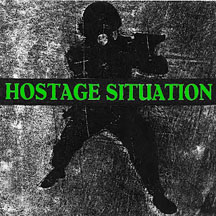 ► In the News Tribune — Tit for tat: Western State Hospital pay raises for labor contract reform (editorial) — Gov. Jay Inslee is right to want to give competitive pay raises to employees at Western State Hospital… (but) Republicans justifiably argue that the Legislature should be given a stronger hand in the collective-bargaining process (about who gets raises)… Sen. John Braun (R-Centralia) says Republicans will insist on some kind of collective-bargaining reform this session before they give ground on Democrat priorities — namely, pay raises.
EDITOR'S NOTE — Once again, Senate Republican leaders are suggesting they won't approve the state employee contracts unless Democrats agree to make changes in the state's collective bargaining process — changes that don't have sufficient legislative support to pass on their own. In fact, the "reforms" they've proposed this year (here​ and here​ and here​) didn't even have enough support to pass the Republican-controlled Senate.
PREVIOUSLY at The Stand — Senate Republican budget plan short-changes state employees — What does it say about Republican values that the livelihoods of tens of thousands of state employee families are held hostage for a political game of chicken? When fully 99 percent of state employees are earning below-market wages, now is not a time to cherry-pick winners who get fair negotiated raises and losers who don't.
► In the Seattle Times — Reform Western State and community services (editorial) — There is bipartisan agreement to move away from the centuries-old model of a big psychiatric institution, in favor of decentralized services provided in communities. But with the clock ticking on this session, lawmakers are still squabbling over a commitment to preventive services and staff pay raises.
► In the Seattle Times — Lawmakers right to increase school-construction dollars (editorial) — Lawmakers budget according to state values on capital spending. Let's see the same effort on the biennial operations budget.
► From PubliCola — House bill aims to fix Sound Transit's inflated car values — A House bill in the state legislature is heading into the Senate after a unanimous vote among House Democrats, and it would cut an estimated $780 million from Sound Transit from taxes approved by voters last year.
---
LOCAL

► In today's (Everett) Herald — Evergreen fair workers get raises; admission stays the same — Evergreen State Fair organizers expect the cost of hiring help during the 12-day event to go up nearly $56,000 this year due to the increase in the state minimum wage.
► In today's (Longview) Daily News — Tensions build over 'sanctuary cities', immigration arrests — One item on the Kalama City Council agenda read: "discussion regarding Kalama becoming a sanctuary city." The meeting was packed with people.
---
TOWN HALLS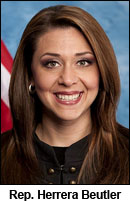 ► In the Columbian — Rep. Herrera Beutler hosts phone town hall — There was no shouting, no booing and hardly any interrupting. It was more than 50 minutes into U.S. Rep. Jaime Herrera Beutler's cordial telephone town hall Thursday evening when a woman named Jessica thanked the Republican from Camas for her service, but told her she was disappointed she wasn't holding a face-to-face meeting.
PREVIOUSLY at The Stand — Which members of Congress are playing hide-and-seek at recess?
► In today's Washington Post — Two Republican lawmakers face anger, from their own voters, on health care — Fewer than 100 days after Republicans assumed complete control of Washington, their botched attempt to repeal and replace the Affordable Care Act and broader struggles to cooperate have stoked widespread distrust and despair inside the party. The friction is evident at town hall meetings across the country during the current congressional recess.
► In today's Washington Post — Do members of Congress pay for 100% of their health insurance? — Through their old plan, lawmakers and their staff had about 70% of their insurance premiums covered by the federal government. Under the ACA, a special exception was created to allow Congress to be subsidized like a small business, so members and staff get an employer (i.e., taxpayer) contribution of 72% for their premiums.
---
THAT WASHINGTON

► From Bloomberg — Trump's Davis-Bacon quote turns construction industry heads — The president recently approached what a U.S. Chamber of Commerce official called a "third rail issue" for building trades unions: changes to the Davis-Bacon Act. Trump said April 5 that he was "going to make an announcement in two weeks" regarding Davis-Bacon. He declined to provide further details when prompted by an interviewer.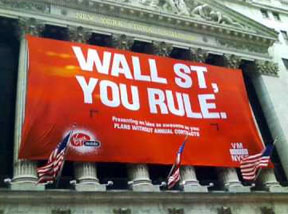 ► A special report in today's Washington Post — EPA, Labor Dept. are targeted by industry leaders after Trump solicits policy advice — The president invited American manufacturers to recommend ways to cut regulations and make it easier to get their projects approved. Industry leaders responded with suggestions to remove more than 150 regulations and painted the clearest picture yet of the dramatic steps Trump officials are likely to take in overhauling federal policies.
► From Huffington Post — The human cost of Trump's rollback on regulations — If Tom Ward had to die from his work, he'd rather fall off a scaffold than endure the slow death his father did from the debilitating lung disease silicosis. "I would choose to go much quicker," he said, "rather than to have my family watch me suffer." Ward fears that other workers will face the same suffocating illness as his father, thanks to the regulatory rollback underway by the Trump administration.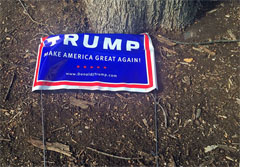 ► In today's NY Times — Trump voters in a swing district still waiting for changeIn a swing county of a swing region of a swing state — Pennsylvania — that powered President Trump's victory, some residents are starting to regret having supported him.
PREVIOUSLY at The Stand — Doorbelling at the scene of corporate crimes (by Mark M. McDermott, Nov. 4, 2016) — In western Pennsylvania, people are angry — with good reason.
► From The Hill — Democrats welcome Bernie takeover — More than a dozen Democrats interviewed by The Hill say the Vermont Independent has become a powerful and welcome voice for a party struggling to find its identity after a devastating defeat in 2016. While misgivings remain about giving too much leadership to a politician who technically isn't a Democrat, a clear warming trend is on the rise.
► In today's NY Times — How Democrats should spend their millions (by Steve Phillips) — In the Georgia special election and beyond, invest heavily in turnout, not TV ads.
---
NATIONAL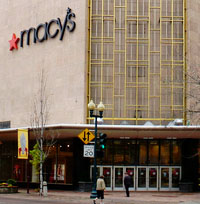 ► In today's NY Times — Why don't all jobs matter? (by Paul Krugman) — Why does public discussion of job loss focus so intensely on mining and manufacturing, while virtually ignoring the big declines in some service sectors? Consider what has happened to department stores. Even as Trump was boasting about saving a few hundred jobs in manufacturing here and there, Macy's announced plans to close 68 stores and lay off 10,000 workers… Whatever the reasons that political narratives tend to privilege some jobs and some industries over others, it's a tendency we should fight. Laid-off retail workers and local reporters are just as much victims of economic change as laid-off coal miners.
► From MarketWatch — Salaries for employees were stagnant last year as CEOs got even richer — As chief executives continued to get richer in 2016, the average employee saw only a 3% raise in their annual salary last year — the same they received the previous three years. That's essentially stagnant wage growth, when inflation is taken into account.
► In today's NY Times — Supply economics, but for liberals — Certain social welfare policies, according to an emerging body of research, may actually encourage more people to work and enable them to do so more productively.
---
The Stand posts links to Washington state and national news of interest every weekday morning by 10 a.m.
WASHINGTON IS A UNION STATE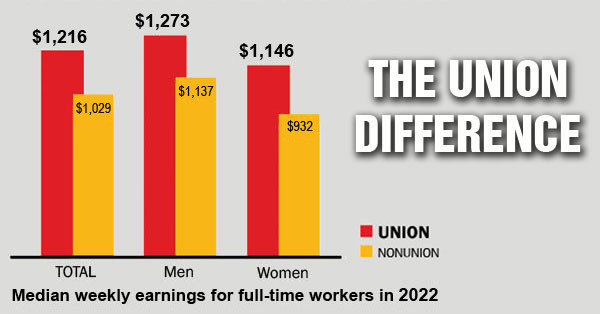 CHECK OUT THE UNION DIFFERENCE in Washington state: higher wages, affordable health and dental care, job and retirement security.
FIND OUT HOW TO JOIN TOGETHER with your co-workers to negotiate for better working conditions and respect on the job. Or go ahead and contact a union organizer today!