BPA by Amazon®, shutdown prep, Doug's available, CBO's body-slam
Thursday, May 25, 2017
---
LOCAL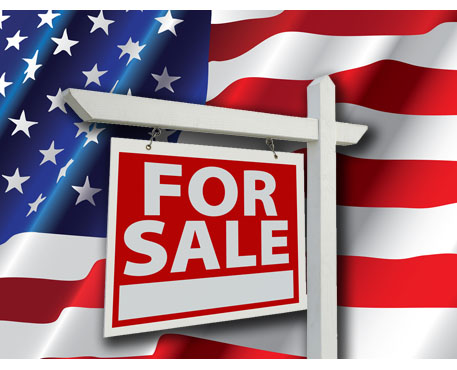 ► From KUOW — Trump's budget proposes selling off BPA grid — One of President Trump's ideas to generate revenue is not sitting well with some Northwest utilities. The proposed budget includes a plan to sell off publicly-owned transmission lines, like those owned by the Bonneville Power Administration. "Public power customers in the Pacific Northwest have paid for the system and their investment should not be put up for sale," said U.S. Sen. Ron Wyden (D-Ore.)
ALSO at The Stand — America for sale—cheap! (Needs work.) — The Trump administration is drafting plans to privatize public assets, including airports, bridges, highway rest stops and other facilities. "Rather than taxing the wealthy and then using the money to fix our dangerously outdated infrastructure, the states and the federal government increasingly are giving rich investors tax credits to encourage them to do it," writes Robert Reich.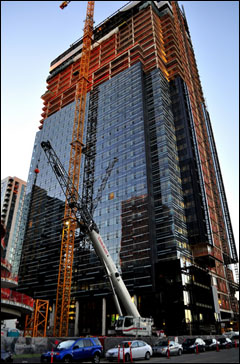 ► In today's Seattle Times — Seattle once again nation's fastest-growing big city; population exceeds 700,000 — For the first time, Seattle is adding more people on average each year than during the post-Gold-Rush boom years. We've never grown this fast, and we've never been this populous… What you might think would be a logical deterrent to such rapid growth — the high cost of housing — sure isn't keeping folks away. Not when the city is adding thousands of high-paying jobs.
EDITOR'S NOTE — Damn you, job-killing $15 minimum wage!
► In today's Seattle Times — Jesse Jackson back at Amazon stockholders' meeting, crusading for workforce diversity (by Jerry Large) — It's 2017, and much has changed since Jackson marched with Dr. Martin Luther King Jr. in the 1960s. But some old problems remain unresolved — like access to good jobs.
► In today's (Longview) Daily News — Longview council to vote on raises for fire fighters — The Longview City Council is expected to approve a three-year contract with the city's firefighters union Thursday night. The agreement with the International Association of Firefighters would give firefighters a 3 percent raise for 2017 and a cost of living adjustment ranging between 2 percent and 4 percent.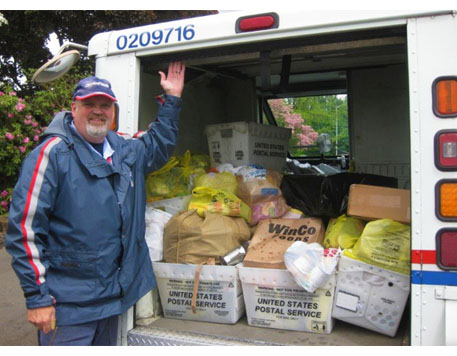 ► In today's Columbian — Letter carriers collect 125,535 pounds of food — The National Association of Letter Carriers' Stamp Out Hunger Food Drive on May 13 netted 125,535 pounds of nonperishable food to fill the shelves at the Clark County Food Bank. That's 10,565 pounds of food more than last year.
► In today's Peninsula Daily News — U.S. denies visa to Togo man who works with Rotary Club to build toilets for his village — "Taouvik applied for a visa and had all his required documents including letters of invitation and support during his visit (including from Congressman Derek Kilmer). He was turned down."
---
THIS WASHINGTON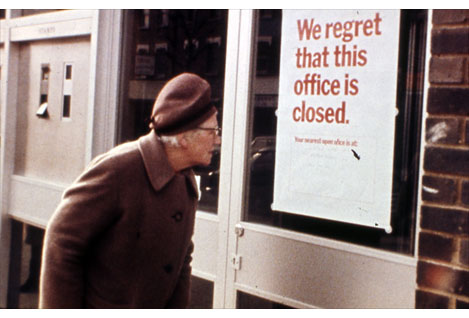 ► In today's (Everett) Herald — Experience pays when prepping for government shutdown (by Jerry Cornfield) — Agency leaders are updating their contingency plans for furloughing workers, suspending contracts and locking up if a new state budget is not in place when the fiscal year begins July 1. (Based on previous contingency plans) state parks would close, some convicted sex offenders wouldn't be watched as closely when released and state-supported child care wouldn't be provided for some children in low-income families. Agencies will send temporary layoff notices to thousands of state employees as required by collective bargaining agreements. And private contractors got letters warning they might not get paid if there was no budget.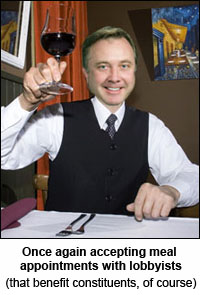 ► In today's Bellingham Herald — Ericksen is out of the EPA. He says the work done there will benefit his constituents — State Sen. Doug Ericksen's temporary job with the EPA has ended and, at least for now, so has his employment with the federal government. Ericksen (R-Ferndale) had two jobs for a while, saying then he could fly back and forth, expressing confidence he could keep up with what was going on in his committees in Olympia while he was in Washington, D.C.
---
TRUMPCARE

► From The Hill — New CBO score triggers backlash — The Republican healthcare bill would result in 23 million fewer people with insurance over a decade, steep premium increases for older people and price hikes for many people with pre-existing conditions, the nonpartisan Congressional Budget Office said Wednesday. The long-awaited analysis of the ObamaCare repeal bill found that a controversial amendment from Rep. Tom MacArthur (R-N.J.) — added at the last minute to secure conservative votes — would have a significant effect despite Republican assurances to the contrary.
ALSO at The Stand — Unions to Rep. Cathy McMorris Rodgers: Shame on you
► From KNKX — Patient, doctor groups say new CBO score reveals health bill's flaws — "Last-minute changes to the AHCA made by the House offered no real improvements," said Andrew Gurman, president of the American Medical Association, in a statement. "Millions of Americans will become uninsured — with low-income families on Medicaid being hit the hardest."
► In today's Washington Post — Senate Republicans have all the evidence they need to reject the House-passed health-care overhaul (analysis) — The congressional analysts — led by a Republican handpicked by Ryan — found that 23 million more people would be left uninsured than under current law, the Affordable Care Act… For a core group of Senate Republicans, those facts may be all they need to bury the House version of a health-care overhaul once and for all.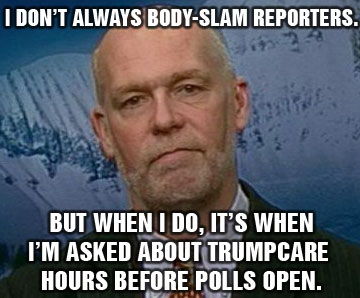 ► In today's Washington Post — Asked about GOP assault on health system, GOP candidate allegedly assaults reporter (by Greg Sargent) — The GOP candidate in the Montana special House election was charged with a misdemeanor assault late Wednesday night, after allegedly body-slamming Ben Jacobs, a reporter for The Guardian. The candidate, Greg Gianforte, grew incensed after being asked an impertinent question about whether he supports the GOP's brutalization of our health care system — and rather than answer, he allegedly brutalized the reporter. What makes this whole episode even more ludicrous, however, is that Gianforte himself had previously said that he would comment on the GOP health bill, once he saw the CBO score.
► In today's NY Times — How the GOP sabotaged Obamacare (by Abbe R. Gluck) — Obamacare is not "collapsing under its own weight," as Republicans are so fond of saying. It was sabotaged from the day it was enacted. And now the Republican Party should be held accountable not only for any potential replacement of the law, but also for having tried to starve it to death.
---
THAT WASHINGTON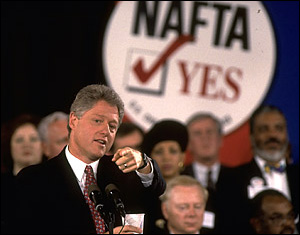 ► From HuffPost — New NAFTA a chance to shift free-trade model (by Rep. Rosa DeLauro) — (Most Democrats) have long been opposed to NAFTA's damaging impact on American jobs with fair wages. In 1993, I opposed NAFTA when it came to the floor for a vote. We were under intense pressure from President Bill Clinton, who called Democrats who opposed NAFTA "thugs." But we would not let anyone intimidate us into abandoning our commitment to working Americans. NAFTA accelerated the race to the bottom — and as a result, labor on both sides of the Mexican-American border lost, while corporations reaped the benefits… NAFTA's ongoing damage to good paying American jobs must end. A rewritten NAFTA must include strong, fully enforceable labor standards to decrease incentives to offshore American jobs.
► In today's Washington Post — A Freedom Caucus Republican says the foundation of the Trump budget is 'a lie' — Rep. Mark Sanford of South Carolina sharply challenged the economic growth assumption of 3 percent, one that is sharply more optimistic than those projected in recent Obama administration budgets and by the nonpartisan Congressional Budget Office.
ALSO at The Stand — Trump budget 'most significant betrayal yet of working people'
► In today's Olympian — Budget cuts include U.S. heart (editorial from The Record) — The poor and the elderly don't pay as much taxes as the 1 or 2 percent, but their needs are just as real. Federal budgets are a mixture of politics and policy competing for a finite amount of revenue. But Congress must not lose sight of the most important part of the American treasury: Americans. All Americans. A budget without a heart should be dead on arrival.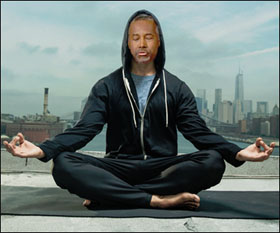 ► From TPM — Ben Carson: Poverty 'to large extent' is a 'state of mind' — Says Trump's Secretary of Housing: "I think poverty to a large extent is also a state of mind. You take somebody that has the right mindset, you can take everything from them and put them on the street, and I guarantee in a little while they'll be right back up there. And you take somebody with the wrong mindset, you can give them everything in the world, they'll work their way back down to the bottom."
► In today's Washington Post — Five startling things Betsy DeVos just told Congress — 1) States should have the flexibility to decide whether private schools that accept students with publicly funded vouchers can discriminate against students for any reason.
► In today's NY Times — Election wars at the Supreme Court (by Linda Greenhouse) — Struggles over Congressional redistricting and campaign finance are about power — who has it, who gets to keep it. Expect more.
---
NATIONAL
► In today's Washington Post  — Trump said he would save jobs at Carrier. The layoffs start July 20 — The company that President Trump pledged to keep on American soil informed the state of Indiana that it will soon begin cutting 632 workers from an Indianapolis factory. The manufacturing jobs will move to Monterrey, Mexico, where the minimum wage is $3.90.
► In today's NY Times — Uber to repay millions to drivers, who could be owed far more — The company concedes taking tens of millions in excess commissions. But records point to improper tax deductions costing drivers even more.
---
TODAY'S MUST-READ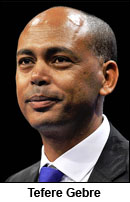 ► From HuffPost — Voter suppression is the problem, not voter fraud (by Tefere Gebre) — In a move dripping with cynicism and partisan politics, the Trump administration recently announced an executive order to create a "Presidential Commission on Election Integrity." At the AFL-CIO, the federation of America's unions, we believe that ensuring and protecting the right of every citizen to vote is a bedrock principle of our democracy, and we welcome a proper and serious effort to restore the right of every American to make their voices heard. Unfortunately, the newly announced commission is focused on a problem that does not exist. Our democracy suffers not from voter fraud, but voter suppression and disenfranchisement.
---
The Stand posts links to Washington state and national news of interest every weekday morning by 10 a.m.
WASHINGTON IS A UNION STATE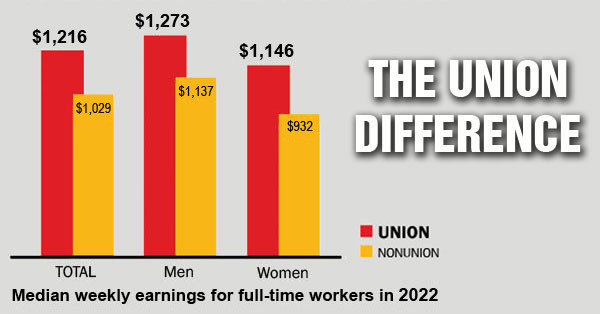 CHECK OUT THE UNION DIFFERENCE in Washington state: higher wages, affordable health and dental care, job and retirement security.
FIND OUT HOW TO JOIN TOGETHER with your co-workers to negotiate for better working conditions and respect on the job. Or go ahead and contact a union organizer today!