People to Senate Republicans: Stop the state shutdown!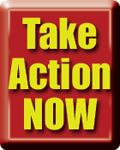 UPDATE (June 26, 2017) — There's STILL no budget deal with just 5 days until the state shutdown. Call 1-800-562-6000 and leave a message for your State Senator to STOP THE SHUTDOWN and pass a budget!
---
The following is from the All In for Action coalition, which includes the Washington State Labor Council, AFL-CIO and 50 other organizations committed to cleaning up Washington's upside-down tax code and fully funding essential services in Washington state:
OLYMPIA (June 23, 2017) — The All In For Action coalition hosted a day of action Thursday in various communities across Washington state in an effort to prevent the Senate Republicans from shutting down state government. Speakers from a range of professions including school advocates, local union members, health and human service providers, corrections workers and concerned community members all shared the impacts to public safety, public health, state parks, and many other programs critical to Washington families.
Action activities included public demonstrations and marches, public speakers and even the visitation of a legislator's office in Puyallup to put pressure on the Senate Republicans to stop protecting tax breaks for large corporations and to come to the table and negotiate.

"We must clean up our tax code so we have the money to invest in creating the quality of life we all want, including dignity in our care," said Murph Gagnon, an RN and nurse investigator at the state Department of Social and Health Services and speaker at the Western State rally. "Workers like myself, my coworkers and the families that we care for have paid too much for too long while Senate Republicans let corporations get away without paying their fair share. That's not right, and the implications are about to ripple across the state for patients and thousands of families.  We do our job taking care of our most vulnerable and now its time for Senate Republicans to do their job and pass a budget that allows our communities to thrive."
'We simply cannot afford our state's rapidly approaching fiscal cliff. More precisely, our most vulnerable neighbors cannot afford it," said Pastor Nate Sutton of the Peace Lutheran Church at the Puyallup rally. "The outcome of budget negotiations will impact all who rely childcare, temporary assistance, and other critical safety net programs designed to protect our neediest neighbors. The budget is a moral document and its time for Senate Republicans to come to the table and avoid a government shutdown."
Thursday, June 22 marked the first day that pink slips began being distributed by state agencies and they prepare for a government shutdown. If a budget deal is not reached by July 1, 2017 a full state government shutdown will take place.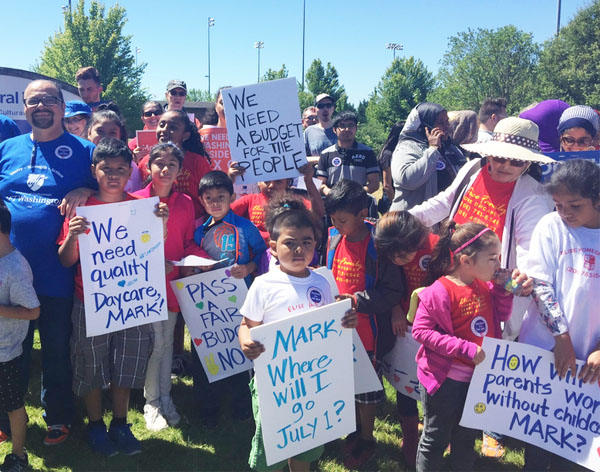 "Carter McCleary was in second grade when the McCleary lawsuit was filed and last week Carter McCleary graduated from high school – five years after the Supreme Court affirmed that Washington's constitutional paramount duty is to amply fund public schools," said Rebecca Vaux, a founding Board Member of Washington's Paramount Duty and speaker at the Kirkland rally. "Washington's leaders cannot kick this can any longer. The legislature must use new, progressive revenues — such as a capital gains tax or close corporate tax loopholes — to fund our schools and other vital services. A vote to increase regressive taxes — such as our sales and property tax — is not acceptable. Don't fail Washington's children again."
In Federal Way, public health providers, teachers, childcare providers and homecare workers all voiced an inability to do their jobs and the devastating cuts that are contained in the Senate Republican's budget proposal.
"Tens of thousands of seniors will no longer receive critical meal services if the government shuts down," said Darryl Johnson, a caregiver and SEIU 775 member. "Real people are being affected by lawmakers' failure to reach a budget deal. People who are our friends and neighbors and who vote. Senate Republicans should do the right thing and pass a responsible budget NOW that fully funds the Home Care Contract and cares for all Washingtonians."
"I want to provide the kind of care that ensures our patients can get back to the community, and I want our patients to meet their goals and health outcomes," said Melissa Staples, an RN at Eastern State Hospital and speaker in Spokane. "But we can't do that if our Senators won't fund our budget. If our state wants to be a leader on improving mental health, then we need to make sure we're investing in the right priorities so we can all thrive."
A short list of potential impacts of a government shutdown include:
32,000 state employees will stop getting their paychecks.
State parks will close down, beginning with July 4th weekend.
Nursing home surveyors could be taken off the job, putting our loved ones at risk.
Correctional facility workers will be taken off the job, putting our public safety at risk.
2,000 veterans and military family members will stop getting crucial PTSD counseling.
Hatcheries will close, so millions of fish will be turned into fishmeal, meaning people won't be able to fish for them.
Without state inspectors, work will halt on construction sites across the state.
Cuts to support services for foster children and domestic violence transitional services.
K-12 schools will all face uncertainty in developing their budgets making some districts struggle to hire new teachers, order new technology, make decisions on a new curriculum, finalize staff development programs and secure special education programs.
All in for Action is calling on Senate Republicans to come to the table to negotiate comprehensively on the budget to ensure our state's economy does not come to a grinding halt and to pass a budget that fully funds important programs local communities depend on as opposed to protecting tax breaks for large corporations and the wealthy.
---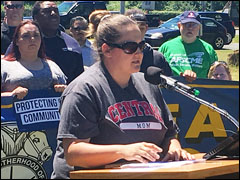 ► ALSO TODAY from Teamsters 117 — Teamster Jessica Poston speaks out at a rally for state workers — Teamster Jessica Poston, a counselor at the Washington Corrections Center for Women, joined several other state employees who spoke at a rally at the Western State Hospital in Lakewood against the looming state government shutdown:
"If our government shuts down, thousands of hardworking men and women at the Department of Corrections may be laid off. In my unit alone we have 3 Officers watching over 262 offenders. These are women with violent crimes, crimes against children and women serving life without sentences. If the legislature does not pass a responsible, humane budget immediately the safety of the ones that are left behind with 1000+ offenders, worries me most"
ALSO at The Stand — People to Senate GOP: Stop the shutdown!
► In today's Spokesman-Review — Dozens gather in Spokane to protest looming state government shutdown if budget deal isn't reached — They sat in an outdoor play area at the Parkview Early Learning Center on North Division Street as a series of speakers spoke about the damage that could be done if the government shuts down and eliminates everything from state parks to child support checks. The gathering was hosted by the All In for Action coalition, which includes 50 organizations working to reform Washington's tax code.
Short URL: https://www.thestand.org/?p=58809
Posted by
David Groves
on Jun 23 2017. Filed under
STATE GOVERNMENT
,
TAKE A STAND!
. You can follow any responses to this entry through the
RSS 2.0
. Both comments and pings are currently closed.