Opposing DeVos, crashing health care, silencing workers
Tuesday, October 17, 2017
---
LOCAL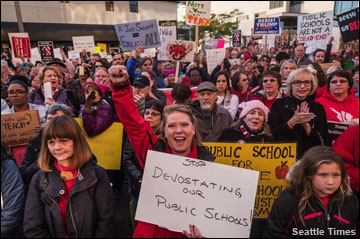 ► In the Seattle Times — Betsy DeVos promotes school choice; protesters say her ideas aren't welcome in Washington — In a hotel ballroom in Bellevue on Friday, Education Secretary Betsy DeVos called on Washington residents to fight for more school choice. Outside, roughly 1,500 people protested in what appeared to be the largest such protest since DeVos took office in February. "Being a billionaire, right-wing donor should not give you license to take a sledgehammer to the foundation of equal opportunity," said King County Executive Dow Constantine. "No, it should not, but here she is," he said, referring to DeVos. The crowd responded with boos.
► In today's Spokesman-Review — Hospitals accused of billing the poor instead of offering state-mandated charity care — Washington's attorney general filed lawsuits against hospitals in Tacoma and Olympia last month, accusing them of withholding charity care from thousands of low-income patients. The suits say low-income patients at St. Joseph Medical Center in Tacoma and Capital Medical Center in Olympia were subjected to aggressive tactics, such as being required to pay hundreds of dollars before they could have surgeries. The patients weren't told they could be eligible for free or reduced-cost care, as required by state law. The litigation follows a similar lawsuit filed in June against the former owner of two Spokane-area hospitals: Deaconess and Valley.
► In today's Seattle Times — Boeing rivals Airbus, Bombardier join forces on CSeries jet seen as threat to 737 — Boeing's aggressive attempt to stop sales of the Bombardier CSeries jet in the U.S. by government intervention seemed to backfire Monday when European giant Airbus stepped in to say it will acquire a majority stake in the Canadian aircraft and set up an assembly line to build the planes in the U.S. in Mobile, Ala.
► In the Seattle Times — 'They let him lay there': Family wants answers from Boeing on death of Seattle employee — Roger Sanders' family is getting little information from Boeing about why it took an hour and 24 minutes for the overnight-shift maintenance engineer to reach a hospital from the plant after he suffered a head injury.
---
THIS WASHINGTON

► In today's Seattle Times — Republican Dino Rossi piles up cash advantage over Democrats to succeed U.S. Rep. Dave Reichert — Republican Dino Rossi pulled in more than $578,000 in nine days after announcing his bid to succeed retiring U.S. Rep. Dave Reichert in Washington's 8th Congressional District — more than double the money raised by any of the lesser-known Democrats in the race.
---
TRUMPCARE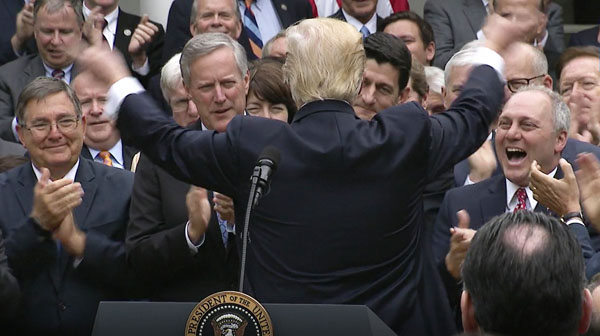 ► From NPR — Halt in subsidies for health insurers expected to drive up costs for middle class — President Trump's decision Thursday to end subsidy payments to health insurance companies is expected to raise premiums for middle-class families and cost the federal government hundreds of billions of dollars.
► In the Seattle Times — 70,000 Washingtonians face higher insurance costs after Trump order, officials say — Trump's latest effort to dismantle Obamacare has led 18 states — including Washington — to sue to keep subsidies that reduce health insurance costs for some consumers.
► In today's Washington Post — States scramble for solutions for insurers that were counting on Affordable Care Act payments — The White House announced it was ending the payments last week, but insurers are still obligated to sell the plans and would now like to make up the difference by raising premiums.
► From KING TV — New pressure on Sen. Murray's bipartisan health care talks — The Trump administration's announcement that it will end Obamacare subsidies puts new pressure on Washington Sen. Patty Murray to help devise a bipartisan fix.
► From The Hill — GOP rep breaks with Trump: Cutting health-care subsidies does 'opposite' of what he promised — Rep. Ileana Ros-Lehtinen (R-Fla.) said that cutting subsidy payments to ObamaCare insurers will mean more of her constituents will be uninsured. "POTUS promised more access, affordable coverage," Ros-Lehtinen tweeted. "This does opposite."
► In today's NY Times — Deep in Trump Country, a big stake in health care — Medical care is the job engine in an area in Arkansas that strongly backed President Trump, and the cloud over the Affordable Care Act has left residents uneasy.
---
IMMIGRATION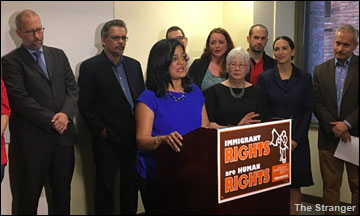 ► From the Stranger — Hunger strikes 'put a human face' on immigrant incarceration, Reps. Smith and Jayapal say — It's rare that electeds make a direct link between grassroots activism and a policy they're pushing. But today, during a press conference held at the offices of the Northwest Immigrant Rights Project, US Representatives Adam Smith and Pramila Jayapal cited immigrant-led hunger strikes as something that bolstered support for a bill they're proposing that would end private immigration detention center contracts with the Department of Homeland Security.
► From The Hill — Trump doubles down on tough immigration proposals — President Trump on Monday praised his administration's work on immigration enforcement and border security, saying he's "going to take it five steps further."
---
THAT WASHINGTON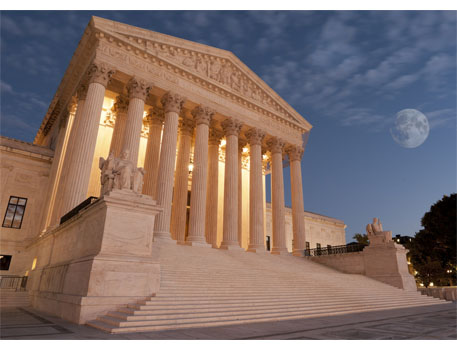 ► In the Sacramento Bee — A pending Supreme Court case threatens to silence workers' voices (editorial) — We don't believe individuals should be compelled to speak or not. But the Janus v. AFSCME case is less about Janus' free speech than it is about the super-rich people who fund anti-union legal aid organizations and want to hobble organized labor.
ALSO at The Stand — Court tees up right-wing assault on unions (by David Groves)
► From Slate — Compelled association (by Daniel Horwitz) — If the Supreme Court thinks nonmembers can't be compelled to pay union fees, then unions can't be compelled to represent nonmembers.
► From The Hill — AFL-CIO says repealing Jones Act would cost jobs — In a letter to senators, the AFL-CIO said that repealing the Jones Act would open up the U.S. maritime industry to low-wage foreign workers and weaken the country's ability to respond independently to crises and disasters.
ALSO at The Stand — Jones Act isn't the problem in Puerto Rico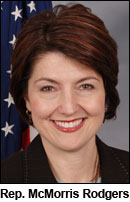 ► In today's NY Times — The GOP is no party for honest men (by Paul Krugman) — A great majority of Republican politicians know perfectly well that their party is lying about its tax plan — and every even halfway competent economist aligned with the party definitely understands what's going on. What this means is that everyone who goes along with this plan, or even remains silent in the face of the campaign of mass dissimulation, is complicit — is in effect an accomplice to the most dishonest political selling job in American history.
---
NATIONAL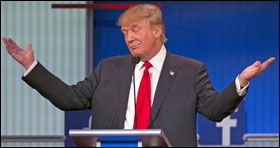 ► From Newsweek — The Trump administration is letting Americans die in Puerto Rico, nurses say — An elderly woman in Puerto Rico is helpless as her husband's body becomes a patchwork of ulcers and sores from Parkinson's disease. Another woman risks respiratory disease from a mold-infested bedroom and destroyed roof. The snapshots come from American volunteers on the devastated island who are working with the American Federation of Teachers. The union has sent 40 nurses to Puerto Rico, where the natural disaster of Hurricane Maria and neglect from the Trump administration has created a perfect storm of death, disease and decay across an island of 3.4 million American citizens.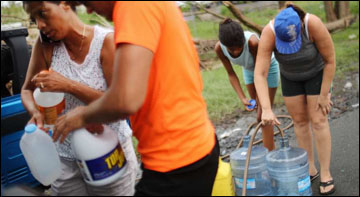 ► From Common Dreams — 'The people of Puerto Rico are dying': Action is needed now — Crowd funding. A Costco Card. The water in a nurse's own backpack. These are the resources to which volunteer nurses on the ground in Puerto Rico—where 85 percent of the island is still without power and where the official death toll has risen to 48 (with the real toll expected to rise much higher)—have been forced to turn in recent weeks, to keep hurricane victims alive, even for a few additional days. "The people over here in Puerto Rico are dying. We have a healthcare crisis right now," said National Nurses United (NNU) vice president and Registered Nurse Response Network (RNRN) volunteer Cathy Kennedy, RN. "Nurses have been going out into communities, where all they ask for is water and food. And when you have to make a decision of who's going to get the food today or the water—we shouldn't have to do that. The United States is the richest country in the world; Puerto Rico is part of the United States."
---
The Stand posts links to Washington state and national news of interest every weekday morning by 10 a.m.
WASHINGTON IS A UNION STATE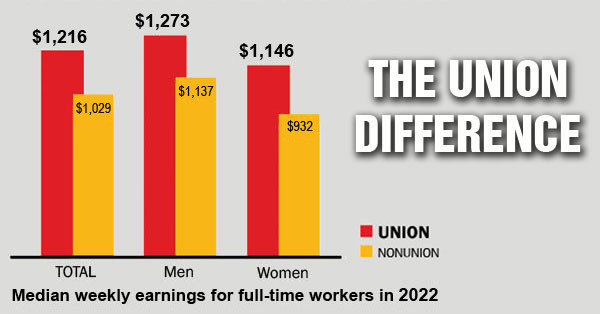 CHECK OUT THE UNION DIFFERENCE in Washington state: higher wages, affordable health and dental care, job and retirement security.
FIND OUT HOW TO JOIN TOGETHER with your co-workers to negotiate for better working conditions and respect on the job. Or go ahead and contact a union organizer today!