First Student strike prep, Trumpcare tax, witch hunt
Wednesday, October 18, 2017
---
LOCAL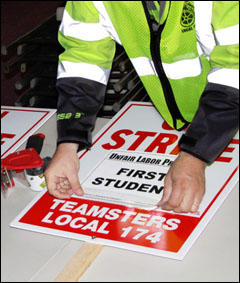 ► From Teamsters Local 174 — Strike appears imminent at First Student as negotiations break down — Negotiations between Teamsters Local 174 and Seattle School District bus contractor First Student broke down last week. The negotiations over healthcare and retirement – which affect over 400 school bus drivers in Seattle – began in June, but First Student has continued to refuse to bargain in good faith.
► In today's Seattle Times — Seattle School District bus drivers could strike at any time — Teamsters Local 174 authorized a strike last week after negotiations with First Student, a contractor that provides bus services to the school district, broke down. A strike could leave students with limited yellow-bus service, or none at all.
► In today's Seattle Times — How long must Seattle teachers save for house down payment? New study says 15-19 years — A new analysis of teacher salaries in large school districts finds a first-year teacher in Seattle would struggle to rent a one-bedroom apartment. And even after five years in the classroom, it'd be a while before teachers could save enough to buy a home in the Emerald City.
---
BOEING

► In today's Seattle Times — Boeing's future plans threatened by Airbus-Bombardier pact — Airbus's surprise move to swallow Bombardier's CSeries airplane program gives it a new small-jet family on the cheap, threatening the Renton-built 737 and potentially forcing Boeing to redraw its road map of new airplane development.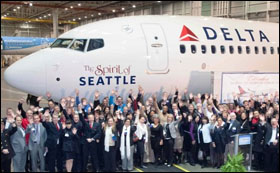 ► From Fox Business — Delta plans to take Bombardier jets from Alabama plant, avoiding tariffs — Delta Air Lines Inc. won't pay any tariffs that are being proposed by the U.S. government on Bombardier Inc.'s new CSeries jetliners, Delta Chief Executive Ed Bastian said Wednesday. Because of a new agreement between Airbus and Bombardier, Bastian said Delta expects to take delivery of those planes from Airbus's Mobile, Ala., assembly line.
► From Bloomberg — Airbus sends a thank you card to Donald Trump and Boeing (by Chris Bryant) — In bringing a trade case against Bombardier, Boeing seems to have forgotten the first law of all playground scuffles: if you pick a fight, always be sure to land the knock-out punch. Airbus just delivered it.
---
THIS WASHINGTON



► In today's Seattle Times — State sues DeVos for suspending rule intended to keep colleges from offering worthless degrees — In the suit, state Attorney General Bob Ferguson says the Department of Education's decision to suspend an Obama-era rule on colleges and trade schools would allow some schools to keep offering worthless degrees.
---
TRUMPCARE


► In today's Seattle Times — Insurance rates could rise 9 to 27 percent for some ACA customers, state officials say — Insurance Commissioner Mike Kreidler said people purchasing a Silver Plan from the Washington Health Benefit Exchange will see rates rise between 9 percent to 27 percent, depending on the insurer, after President Donald Trump's decision last week to end federal subsidy payments. "Make no mistake: the president had a choice and he chose to make health care cost significantly more for people who need help," Kreidler said. "The higher rates are essentially a tax that President Trump is imposing on consumers."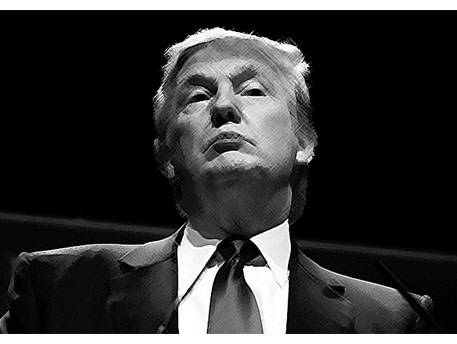 ► From Vox — Obamacare premiums were stabilizing. Then Trump happened. (by Dylan Scott) — Back in May, the UPMC Health Plan in Pennsylvania said it would need to increase its health insurance premiums on the Affordable Care Act's marketplace by 8 percent, on average, in 2018. Then on Monday, UPMC issued a substantial revision. Premiums weren't going up 8 percent next year after all. Instead, the increase would be 41 percent, on average. What changed? Obamacare hadn't been overhauled. The customers were still the same. But President Donald Trump had inherited an individual health insurance market that was starting to stabilize and decided to break it.
► In today's Seattle Times — Health-care-plan sponsor says Trump offers encouragement — Although top Democrats and some Republicans praised the Alexander-Murray health-care agreement, President Trump backed off after a day of criticism from many in the GOP.
► From The Hill — New health deal falls flat with GOP — A bipartisan Senate deal that would extend critical ObamaCare payments to insurers for two years got the cold shoulder from Republicans on Tuesday, suggesting it faces a rocky path to become law. "Anything propping [ObamaCare] up is only saving what Republicans promised to dismantle," said Rep. Mark Walker (R-N.C.), who leads a group of more than 150 conservatives.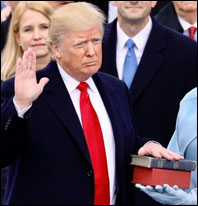 ► From Vox — President Trump admits he's trying to kill Obamacare. That's illegal. (by Yale law professor Abbe Gluck) — The president has a legal obligation, under Article II of the U.S. Constitution, to "take Care that the laws be faithfully executed." That means he must make sure that our laws are implemented in good faith and that he uses his executive discretion reasonably toward that end. The intentional, multi-pronged sabotage of the ACA that we have seen over the past nine months — reaching new heights since attempts by Congress to repeal the law failed — violates both Trump's constitutional obligations and quite possibly the obligations of his Department of Health and Human Services.
---
IMMIGRATION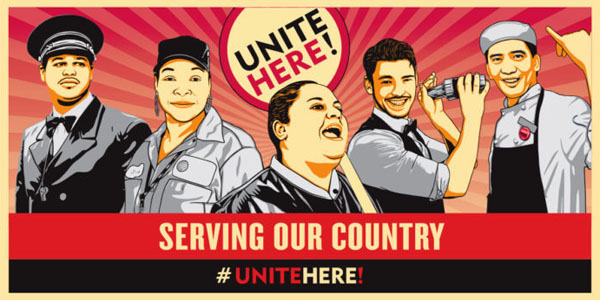 ► In Huffington Post — Service workers to rally against Trump immigration policies — UNITE HERE has added 12,000 new members this year, many of them at hotels and casinos in the South, bringing the union's ranks close to 300,000. According to the union's president, D. Taylor, the past year has been the union's fastest-growing in a long time. As a show of force, the union plans to hold demonstrations in 40 different cities on Oct. 19, ratcheting up labor fights with companies like Disney, Marriott and Google, while protesting the Trump administration's hardline immigration policies. The point, Taylor said, is to show that "we need advancement in our working standards, and we need protections for the workers who drive this industry."
ALSO at The Stand — Join UNITE HERE immigration action on Thursday in SeaTac — UNITE HERE Local 8 in Seattle will host a Union Day of Action: March for Immigrant and Refugee Workers on Thursday, Oct. 19 at 4:30 p.m. at Angle Lake Park, 19408 International Blvd. in SeaTac.
---
THAT WASHINGTON



► In today's Washington Post — Second judge rules against latest travel ban, saying Trump's own words show it was aimed at Muslims — A federal judge in Maryland early Wednesday issued a second halt on the latest version of President Trump's travel ban, asserting that the president's own comments on the campaign trail and on Twitter convinced him that the directive was akin to an unconstitutional Muslim ban.
► In today's NY Times — White House push to help workers through corporate tax cut draws skepticism — The White House inflated the potential benefits to workers from a proposed corporate tax cut, according to a Harvard University economist whose work informed the estimate. Trump's Council of Economic Advisers said Monday that reducing corporate taxes could raise average household incomes by as much as $9,000 a year. That estimate was based on work by a trio of researchers, and on Tuesday one of them said Trump's team misread the research and the actual income gain implied by his study would be $800. Trump's economic team disagreed — saying Desai had erred in interpreting his own paper.
► In today's NY Times — NAFTA talks' extension may make for a slow, painful demise — The United States, Canada and Mexico said on Tuesday that they would extend NAFTA negotiations into next year, with the parties citing "significant conceptual gaps" in how to rewrite the 1994 trade pact.
---
TODAY'S MUST-READ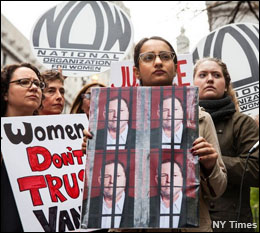 ► In today's NY Times — Yes, this is a witch hunt. I'm a witch and I'm hunting you. (by Lindy West) — The cultural malfunction that allows Woody Allen to feel comfortable issuing his statement about Harvey Weinstein is the same malfunction that gave us Allen and Weinstein in the first place: the smothering, delusional, galactic entitlement of powerful men. When Allen and other men warn of "a witch hunt atmosphere, a Salem atmosphere" what they mean is an atmosphere in which they're expected to comport themselves with the care, consideration and fear of consequences that the rest of us call basic professionalism and respect for shared humanity. On some level, to some men there is no injustice quite so unnaturally, viscerally grotesque as a white man being fired.
---
The Stand posts links to Washington state and national news of interest every weekday morning by 10 a.m.
Short URL: https://www.thestand.org/?p=61135
Posted by
David Groves
on Oct 18 2017. Filed under
DAILY LINKS
. You can follow any responses to this entry through the
RSS 2.0
. Both comments and pings are currently closed.