WSU cuts, McCleary fix isn't in, unions can take us back to normal
Tuesday, October 24, 2017
---
LOCAL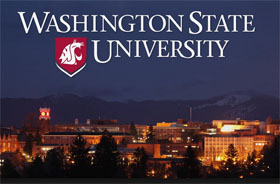 ► In today's Spokesman-Review — WSU president announces sweeping budget cuts to reduce $30 million deficit — WSU President Kirk Schulz announced sweeping budget cuts in an online statement Monday evening. Each department at all five of WSU's campuses has been instructed to reduce spending by 2.5 percent in fiscal 2018, Schulz said. The goal, he said, is to shave $10 million from an estimated $30 million in annual deficit spending. Schulz said positions in many colleges and departments are being eliminated, although he did not specify how many. Those positions include retention counselors who work face-to-face with students to help them stay in school.
► In today's Seattle Times — Boeing's Machinists and robots start building first 777X, but challenges remain — Boeing has started production of its next new airplane, the 777X, scheduled to fly in 2019 and enter service in 2020. An executive on Monday called it "a change in the history of how we manufacture" — but the change is proving difficult.
---
THIS WASHINGTON

► In today's Seattle Times — Tuesday hearing may hold clues to whether Supreme Court thinks school-funding case closed — During a one-hour hearing Tuesday, the state Supreme Court could offer its first indication of whether it agrees that the Legislature finally fixed Washington's broken school-finance system.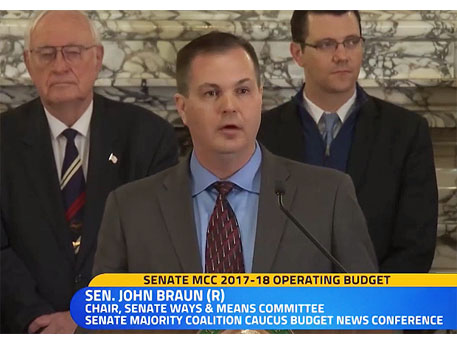 ► In today's Seattle Times — State Supreme Court must not settle for Legislature's McCleary education 'fix' (editorial) — Across the state, school districts report they still won't have enough state dollars to pay the full cost of special education, an important component of basic education. Superintendent of Public Instruction Chris Reykdal says the budget is $130.5 million short for special education. Some school administrators are worried the new approach to teacher pay will hurt their ability to recruit the best — or any — teachers for their classrooms. And without a capital budget to pay for more classroom space, how can the Legislature say it has fully paid the cost of reforms like smaller class sizes? About $1 billion in the capital budget was for new schools.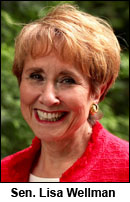 ► In the Columbia Basin Herald — West side senator seeks creation of state bank — Sen. Lisa Wellman (D-Mercer Is.) believes Washington needs to improve its fiscal infrastructure, especially the way smaller governments and entities like ports and special districts fund infrastructure projects. Wellman, who is in Moses Lake for a conference on rural jobs, believes one of the answers is a state bank to make loans to towns, cities, counties, ports — a state bank that would be financed from deposits by those same entities. "Can we keep money that is generated by the economy of Washington working for the state of Washington? Of course we can. We want to do that," she said.
EDITOR'S NOTE — The Washington State Labor Council, AFL-CIO supports creating a state bank to "protect our tax dollars… by investing in ourselves: in infrastructure, create jobs, student loans, increase access to capital for small businesses by supporting local community banks, absorb debt capacity, avert long-term debt payments to Wall Street, and otherwise keeping taxpayers' dollars in Washington state, working for Washington state."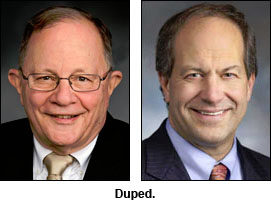 ► In today's (Everett) Herald — GOP senators conclude Sound Transit duped lawmakers — Sound Transit duped lawmakers then voters in its effort to pass a $54 billion expansion of light rail service to Everett, Tacoma and West Seattle, two Republican state senators asserted in a report issued Monday. Democratic members of the committee had no input drafting the findings. They received copies Monday morning shortly before document was sent out to reporters. "It is the conclusion of those two senators," said Sen. Jamie Pedersen (D-Seattle).
► In the News Tribune — Ethics board says Gig Harbor lawmaker misused state resources on campaigning — State Rep. Jesse Young (R-Gig Harbor) will pay $1,000 and faces additional fines if he makes future violations.
EDITOR'S NOTE — Let's hope he doesn't take it out on his staffers.
---
TRUMPCARE

► From TPM — Schumer pleads with Trump, McConnell to stop blocking ACA fix — The bipartisan bill to stabilize the individual health insurance market, restore subsidies to insurers to cover low-income patients, restore funding for enrollment outreach, and give states more regulatory flexibility would pass the Senate with a filibuster-proof supermajority — if GOP leadership allows a vote. But while at least 60 senators are lined up ready to cast their votes in favor of the bill, which was hammered out over months of delicate bipartisan negotiations, Senate Majority Leader Mitch McConnell (R-KY) is refusing to allow a vote until President Trump gives the bill his blessing.
► A related story from The Hill — Poll: GOP voters want McConnell to step down — The poll found that 56 percent of Republicans say McConnell should resign as majority leader. McConnell has the worst approval rating of any politician in the survey, at 16 percent favorable and 52 unfavorable.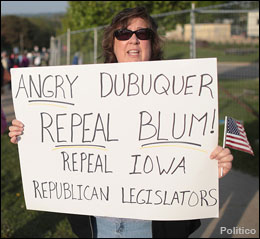 ► From Politico — How Iowa became an Obamacare horror story — Iowa's marketplace is arguably in the worst shape in the country at a time when Republicans are intent on dismantling Obamacare, creating further stress on the wobbly exchanges. And Trump's decision to gut funding for outreach and marketing activities ahead of open enrollment is likely to have an outsize effect in a state in which many customers are certain to be confused by their options. How did Iowa get to this precarious point? Decisions in Washington and Des Moines certainly played a role, but critical choices by state regulators, insurers and other key players also contributed to the tumultuous climate. For many Iowans—as many as 72,000 could be affected by Medica's rate increase—it means terrible options for obtaining medical care. And they're furious.
► From Reuters — U.S. judge questions states seeking to restore ACA payments — A U.S. judge on Monday appeared skeptical toward a request from several states that want him to order the administration of Republican President Donald Trump to continue payments to health insurers under the Affordable Care Act.
---
THAT WASHINGTON
► From Bloomberg — This big tax cut for 'high fliers' shows why an overhaul is hard — Trump has vowed that the middle class would be the main beneficiaries under his tax plan, but the framework's limited details have led to estimates that top earners would reap the biggest gains. The House Ways and Means Committee plans to release a tax bill the week of Oct. 30, before marking it up the week of Nov. 6 and sending it to the House floor for a vote the week of Nov. 13, according to two tax lobbyists who spoke with House GOP aides.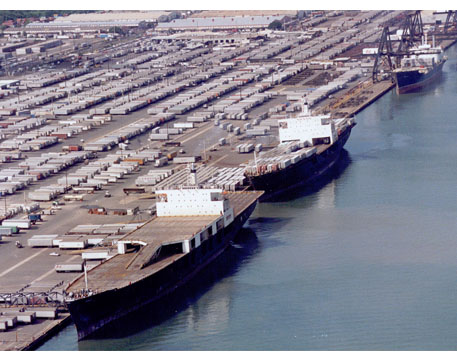 ► From Politico — GOP senators hold up disaster aid over Puerto Rico concerns — At least two Senate Republicans are delaying swift passage of a disaster aid package — demanding that Puerto Rico be made permanently exempt from a 1920 law that has complicated efforts to send supplies to the hurricane-ravaged territory. Sens. Jeff Flake of Arizona and Mike Lee of Utah are holding up the legislation, according to GOP sources, due to fiscal concerns but also to allow Puerto Rico to bow out from the Jones Act, which restricts shipments between U.S. ports to just those vessels built and operated by Americans.
ALSO at The Stand — Jones Act isn't the problem in Puerto Rico (open letter by Gunnar Lundeberg of the Sailors' Union of the Pacific) — Beware of misinformation and false claims being propagated by anti-Jones Act agitators who are attempting to hijack this crisis to further their agendas.
► From AP — GAO: Climate change already costing U.S. billions in losses — A Government Accountability Office report released Monday said the federal government has spent more than $350 billion over the last decade on disaster assistance programs and losses from flood and crop insurance. That tally does not include the massive toll from this year's wildfires and three major hurricanes, expected to be among the most costly in the nation's history.
► From HuffPost — U.S. is officially the only country besides Syria not to support Paris climate deal — Nicaragua has officially joined the Paris climate accord, leaving just two countries to not support the deal — the United States and Syria.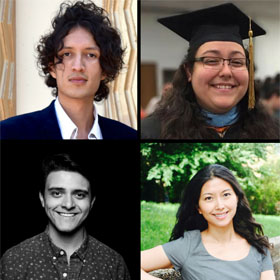 ► From Politico — Republicans quietly craft Dreamers deal — Preliminary talks show that influential GOP senators are eager to devise a legislative fix for DACA that could pass muster with both Democrats and President Donald Trump, who said he will start winding down the Obama-era program in March to force lawmakers to come up with a permanent DACA measure with significant border security and enforcement provisions attached.
► From HuffPost — How Betsy DeVos became the most hated cabinet secretary — Education Secretary Betsy DeVos and Attorney General Jeff Sessions both have a 42 percent unfavorability rating in that poll. When asked which Cabinet members are doing a "bad job," 32 percent of respondents picked Sessions and 32 percent picked DeVos.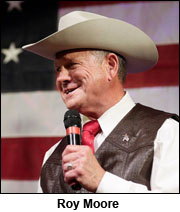 ► From TPM — Roy Moore: Supreme Court gay marriage ruling was 'worse' than upholding slavery in Dred Scott — Alabama GOP Senate nominee Roy Moore said that the Supreme Court's decision legalizing gay marriage was "even worse" than the notorious 1857 Dred Scott ruling that upheld slavery.
► In today's Washington Post — Roy Moore is unfit to serve (editorial) — Electing Moore would be a sure way to worsen Washington's problems. His unapologetic extremism would pour gasoline on the already raging fire of partisanship and dysfunction. Alabamians should reject the radical lawbreaker Roy Moore and send former prosecutor Doug Jones, a smart, experienced pragmatist, to Washington.
---
NATIONAL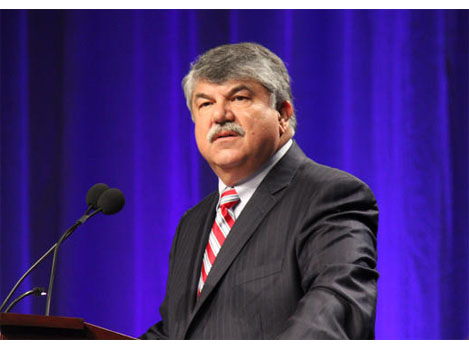 ► In today's St. Louis P-D — In St. Louis, AFL-CIO's Trumka calls for increased organizing, member outreach — Union members will continue to ramp up organizing efforts and outreach to current members as labor faces "right to work" battles and other legislative challenges, AFL-CIO President Richard Trumka said Monday. "We're going to fight back smartly, strategically, as one united movement," said Trumka in front more than 1,000 union members at the AFL-CIO's national convention at America's Center in downtown St. Louis. The convention runs through Wednesday.
► From the AFL-CIO — Highlights from Day Two of the AFL-CIO 2017 Convention
► From HuffPost — As sanctuary state, California takes deportation fight to new level — As more states and counties take immigration policy into their own hands, California is stepping up its fight to protect unauthorized immigrants by not only refusing to detain immigrants slated for deportation, but now also by declining to tell federal immigration officials when they will be released from local jails.
► From Variety — Hollywood Teamsters, IATSE condemn sexual harassment in entertainment industry — The top below-the-line unions have issued strong statements condemning sexual harassment, joining the creative guilds in the latest response to the Harvey Weinstein sexual assault scandal.
ALSO at The Stand — SAG-AFTRA backs 'unencumbered' press amid Trump threats
---
TODAY'S MUST-READ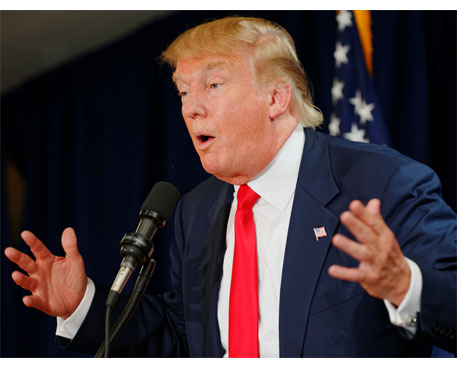 ► From The American Prospect — Want to get back to normal? Strong unions are key (by AFSCME President Lee Saunders) — Daily flirtations with nuclear war. Suspending freedom of the press. Fifty-nine people executed during a country music concert. Neo-Nazis and white supremacists marching openly in the streets. American citizens begging for their government's help after a storm wiped their hopes and dreams off the map, only to then be threatened with revocation of that aid because Wall Street wants its money. Foreign powers sabotage our elections; our leaders sabotage our health care because of an ill-conceived campaign promise.
Saying "This isn't normal" has become clichéd, but finding solutions to get us back to normal isn't yet commonplace. We don't have to look too far to find those solutions. They are right beneath our feet.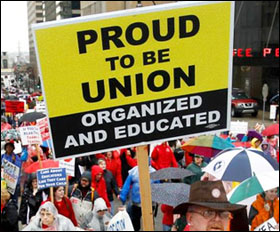 For 240 years, these solutions have built a strong, stable foundation for our democracy. Equality is one brick. Justice is another. One person, one vote; freedom of speech, religion, and the press; free and fair elections; separation of powers; an independent judiciary—these are all bricks that help form the base of our nation. Our nation's institutions are the mortar that stabilize and hold these bricks together: public schools, churches, the military, community organizations—and unions. At their best, labor unions provide the stability that allows democracy to flourish. When working people organize, they can call out corruption and inequality without fear of reprisal. Union members raise standards for non-union workers in everything from wages to benefits to time off. So if we want to get back to normal, strong unions are key.
EDITOR'S NOTE — Find out about how to form a union at your workplace!
---
The Stand posts links to Washington state and national news of interest every weekday morning by 10 a.m.
WASHINGTON IS A UNION STATE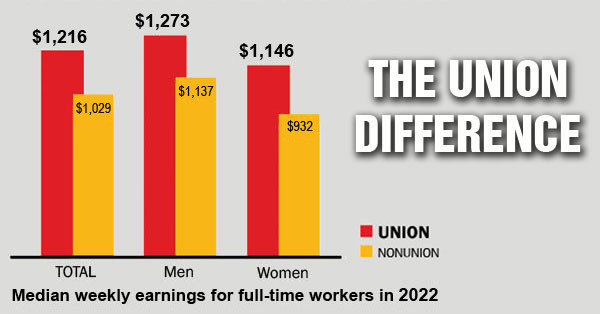 CHECK OUT THE UNION DIFFERENCE in Washington state: higher wages, affordable health and dental care, job and retirement security.
FIND OUT HOW TO JOIN TOGETHER with your co-workers to negotiate for better working conditions and respect on the job. Or go ahead and contact a union organizer today!