Teresa's track record, more uninsured, Weinstein and Trump
Monday, October 23, 2017
---
ELECTION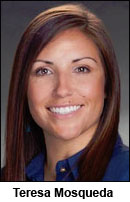 ► From The Stranger — Vote for Teresa Mosqueda (by Tim Keck, Charles Mudede and Dan Savage) — As the majority of the Stranger Election Control Board pointed out, "We've got two solid progressives in this race and [so], whoever wins, a solid progressive goes to the council." We agree that this is a win-win race for progressives. But one of the two progressives in this race can point to a track record of actual accomplishments. One talks a good game, one gets shit done. Teresa Mosqueda gets shit done. That's why we're voting for her. Mosqueda has more political experience, is overwhelmingly supported by urbanists, and has deep roots in the labor movement. And most importantly, unlike her opponent Jon Grant, Mosqueda is running on a solid record of accomplishments.
ALSO at The Stand:
Mosqueda: Elect more of labor's own to public office
Support Path to Power candidates in this fall's election
Got ballot? Check out labor's endorsements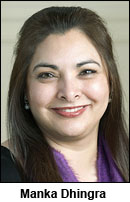 ► In the Seattle Times — Trump victory helped propel Eastside Democrat into high-stakes Senate race — Disbelief and disappointment over Trump's election launched Manka Dhingra into politics the attorney and advocate for domestic-violence survivors and mental-health patients and their families. Now she is in the final weeks of the highest-stakes state legislative race in recent years.
---
LOCAL



► From KUOW — Seattle workers accuse airline caterer of backtracking on fines and wages — Seattle workers at Sky Chefs, an airline catering company, are still waiting for money owed to them in back wages. The workers protested this week, saying Sky Chefs backtracked on some fines leveled against the company. And the city of Seattle, they say, hasn't helped.
---
THIS WASHINGTON

► In the Seattle Times — Washington state's new parental leave law could change workplace for moms — and dads — Washington state's recently passed parental-leave law could help women stay in the workforce. And — by extending paid leave to fathers as well as mothers — proponents hope it will also shift attitudes more broadly about women at work, as similar policies have done in Germany.
► In the News Tribune — Is school funding fixed? That's up for debate in front of the Supreme Court soon — The time is finally near for the Washington Supreme Court to decide if lawmakers have done enough to comply with a court order to fix issues with school funding, work that has dominated the agenda at the state Capitol for five years.
► In today's News Tribune — Ethics board says Gig Harbor lawmaker misused state resources on campaigning — State Rep. Jesse Young, a Republican from Gig Harbor, will pay $1,000 and faces additional fines if he makes future violations.
---
AFL-CIO CONVENTION

► From NPR — AFL-CIO President Richard Trumka wins a third 4-year term — AFL-CIO members, meeting in St. Louis, voted Sunday night to give Richard Trumka another term as president. He has been in the position since 2009. Trumka ran unopposed as did Secretary-Treasurer Liz Shuler and Executive Vice President Tefere Gebre.
► From the AFL-CIO — Highlights from Day One of the AFL-CIO Convention — Follow the action: #AFLCIO17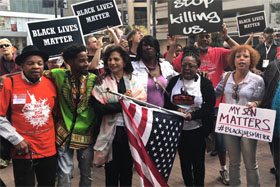 ► From the People's World — AFL-CIO delegates walk out to join Black Lives Matter protesters — In an act of powerful solidarity with the Black Lives Matter movement, delegates attending the AFL-CIO's 2017 national convention walked out of the America's Center Saturday to join local BLM activists protesting outside after convention center management refused them entry. They had been invited to take part in the AFL-CIO's Diversity and Inclusion Pre-Conference. The protest put the issues of racism and police brutality center stage on the eve of the convention of the largest federation of unions in the United States.
---
HEALTH CARE
► In today's Washington Post — GOP health insurance plan for feds part of larger assault on compensation (by Joe Davidson) — After repeatedly failing in their cynical efforts that would cut millions from health insurance rolls, congressional Republicans now are attacking the Federal Employees Health Benefits Program. Together with President Trump's earlier budget plan, which would slice and dice federal retirement, Capitol Hill and the White House have mounted a multi-front assault on federal worker compensation.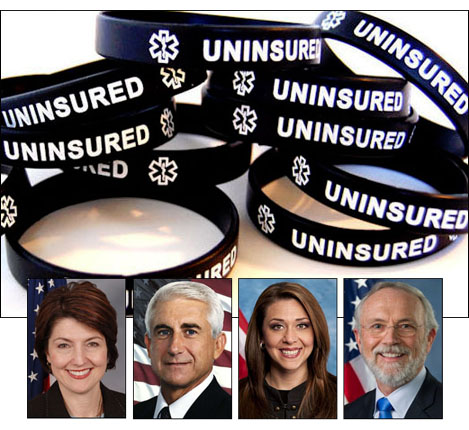 ► From The Hill — Rate of people without health insurance rises for first time since 2014 — The percentage of people who do not have health insurance rose to 12.3 percent in the third quarter of the year, the first such rise since the Affordable Care Act took effect in 2014. The hike in the uninsured rate, up 1.4 percent according to Gallup since the beginning of the year, comes as President Trump said he would end federal payments to insurers meant to help people afford ObamaCare and his administration has cut funds to advertise the program and help people sign up for the health exchanges.
► In today's Washington Post — At least 1.1 million fewer people may sign up for ACA because of advertising cuts, former official estimates — The Trump administration's plan to gut the marketing budget for enrollment in Obamacare marketplaces could result in fewer television ads that were most effective at convincing people to buy plans, a former Healthcare.gov official said.
From The Hill — Trump's cynical sabotage of the ACA (by Juan Williams) — This is far worse than a mountain of lies. This is subversion of an American law by the president.
► From Politico — Trump stokes hopes of ACA repeal — setting up Senate for another failure — Repeatedly claiming that Republicans have the votes to repeal major parts of the Affordable Care Act early next year, Trump is stoking expectations that the GOP can fulfill its seven-year pledge before the 2018 midterm elections — a promise that Republicans once again might not be able to keep.
► From Politico — States may roll back children's health coverage without money from Congress — Federal funds for the Children's Health Insurance Program expired Sept. 30, leaving states to come up with short-term fixes to keep their programs going. States haven't started to pare back coverage yet, but they're relying on short-term patches to keep their CHIP programs afloat.
---
THAT WASHINGTON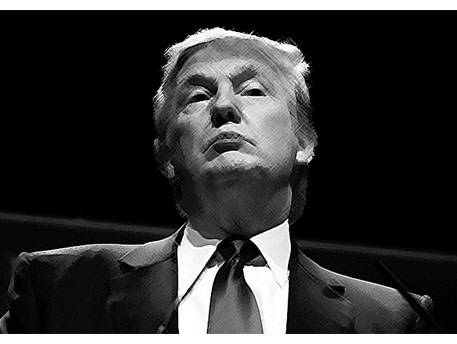 ► From The Guardian — Donald Trump's sexual harassment accusers hope president goes way of Weinstein — As the aftershocks from Harvey Weinstein's alleged sexual misconduct spread to other powerful men in Hollywood and media, a group of women for whom the allegations are "gross but familiar" are wondering if the fallout will reach an even more powerful man – the one in the White House. During the course of his presidential campaign, more than 10 women came forward with accusations that Donald Trump had touched or kissed them without consent – something he bragged about on the infamous 2005 Access Hollywood tape when he said stars like him could "grab them by the pussy." A number of other women accused Trump of unwanted sexual advances. And like so many of the Weinstein stories to come out this month, their claims have remarkable consistency.
---
The Stand posts links to Washington state and national news of interest every weekday morning by 10 a.m.
Short URL: https://www.thestand.org/?p=61247
Posted by
David Groves
on Oct 23 2017. Filed under
DAILY LINKS
. You can follow any responses to this entry through the
RSS 2.0
. Both comments and pings are currently closed.