Labor leaders urge UW against 'union avoidance'
UW administration looks to redefine 'Postdocs' after they seek to join together
The following is from UW Postdocs United/UAW Local 4121: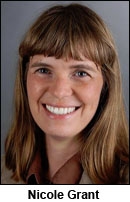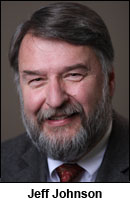 SEATTLE (Nov. 7, 2017) — Leaders from University of Washington labor unions joined M.L. King County Labor Council Executive Secretary Nicole Grant and Washington State Labor Council President Jeff Johnson on Monday in urging UW President Ana Mari Cauce to support UW Postdoctoral Researchers in their effort to form a union.
In a letter to President Cauce and other members of the UW administration, the labor leaders call out a pattern of "union avoidance" — characterized by delay through litigation or other means — and urge UW to "work collaboratively with UW Postdocs United / UAW Local 4121 to certify their union and begin collective bargaining."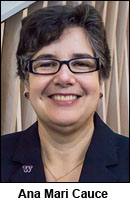 "If the university administration chooses lengthy litigation and delaying the ability of Postdocs to have their certification vote, they will belie their own claim that they want to create a climate of cooperative labor relations," Grant added. "This is particularly unproductive at a time when we should be working together to fight the attacks from the federal level that affect the university and our entire community."
On Oct. 3, UW Postdoctoral Researchers filed a petition to form a union with the Public Employment Relations Commission (PERC), following a majority of the 1150 Postdocs at UW signing union authorization cards. They also sent an open letter to the university president and members of the UW administration, which included more than 70 Postdoc signatories from academic disciplines across campus.
The administration responded by issuing a statement that they plan to "distinguish" certain Postdocs from the petitioned-for unit, and take the position that approximately 35 percent of them not be included since they are in "faculty" job titles.  In taking this position, the UW administration is reversing years of its own definitions and hiring practices for Postdocs. The "Research Associate" title, for example, has been a Postdoc title for years, as evidenced by multiple documents used throughout the university. The state law enabling faculty to unionize, RCW 41.76.005,(5), specifically excludes Postdocs from a faculty bargaining unit. Postdocs instead have the right to unionize under RCW 41.56.513.
UW Postdoc union leaders spoke out Monday by delivering this letter to UW President Cauce and the deans of the colleges and schools that hire the vast majority of Postdocs in these job titles at UW. Postdocs are calling on them to drop their legal obstruction and delay tactics.
"The UW admin's attempts to prevent us from bargaining with our Postdoc colleagues rings hollow. We're all Postdocs and should be included in the same bargaining unit," said Max Friedfeld, a UW Postdoc hired in the Research Associate title in the Chemistry department.
One of the nation's largest and most diverse unions, the UAW has more than 1 million active and retired members, with active members working in manufacturing as well as public service, higher education, health care and other industries. The UAW represents more than 65,000 academic workers at more than 40 universities and colleges nationwide, including 45,000 Academic Student Employees (ASEs) —Teaching Assistants, Research Assistants, Graders, Readers, Tutors, and others — at the University of Washington, University of California, California State University, and University of Massachusetts.

PREVIOUSLY at The Stand — Univ. of Washington's 1,200 Postdocs file for union election (Oct. 5, 2017)
Short URL: https://www.thestand.org/?p=61639
Posted by
David Groves
on Nov 7 2017. Filed under
LOCAL
,
TAKE A STAND!
. You can follow any responses to this entry through the
RSS 2.0
. Both comments and pings are currently closed.