Roll tide! | Tax cuts for stock buybacks | Net neutrality | Trump and toilets
Wednesday, December 13, 2017
---
ROLL TIDE!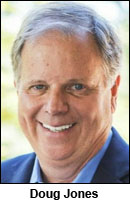 ► From The Hill — Jones wins Alabama Senate seat for Dems — Democrat Doug Jones pulled off a stunning upset Tuesday in Alabama, defeating Republican Roy Moore in the race for an Alabama Senate seat. Jones is the first member of his party to win a Senate seat in the state since 1992. Moore is refusing to concede the race.
► In today's Washington Post — In Alabama, a lousy night for Republicans and a resounding defeat for Trump — The outcome was a devastating blow to a party wracked by divisions and intraparty rivalries, and a humiliating defeat for President Trump who fully embraced Moore in the final weeks of the campaign, despite credible allegations that Moore had engaged in sexually improper behavior with teenage girls when he was in his 30s.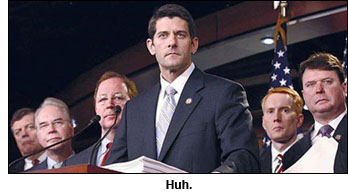 ► In today's NY Times — A GOP tragedy in four acts (by Charles J. Sykes) — With Roy Moore's humiliating loss in the Alabama Senate race, the Trumpified Republican Party finds itself both defeated and dishonored, with no sign that it has yet hit bottom. At every stage of the run-up to this special election, Republicans could have resisted, pushed back, or drawn lines, but their failure to do so lead them inexorably to this moment: the defeat of an unreconstructed bigot and ignorant crank who had the full-throated backing of the president they have embraced and empowered.
► In today's NY Times — Roy Moore is staying home (by David Leonhardt) — The United States Senate will not have among its members a proud anti-Muslim, anti-gay bigot who is the subject of multiple credible accusations of molestation. The politicians who supported Moore, starting with President Trump, and those who silently refused to condemn him, including many congressional Republicans, will forever be stained by doing so. They supported a man who rejects American values… The immediate implication of Doug Jones's victory is that the Republican margin in the Senate will shrink to just two votes once Jones is sworn in, which means Republicans will now be in even more of a rush to pass their tax plan.
---
TRUMP'S TAX SCAM
► In today's NY Times — Republicans, closing in on final tax bill, aim for a vote next week — Republican lawmakers, scrambling to reach agreement on a final tax bill that they hope to pass next week, are coalescing around a plan that would slightly raise the proposed corporate tax rate and lower the top rate on the richest Americans.
► Today from the Washington Post — Democrats call for halt to GOP tax bill until Jones is seated in the Senate — Several Democrats said that Doug Jones should be seated in the Senate before the legislation moves forward. They point to their own party's decision to slow down the controversial Affordable Care Act in 2010 until a Republican, Scott Brown who won a special election to fill a Senate seat in liberal Massachusetts, was seated.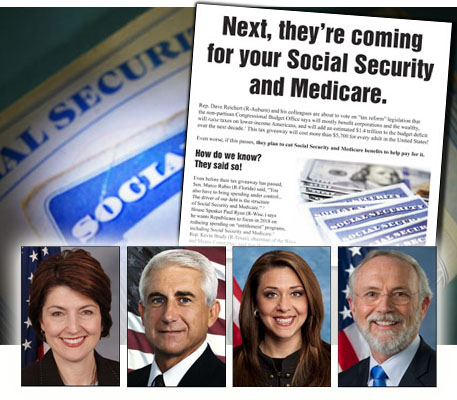 ALSO at The Stand — Labor-sponsored ads warn of GOP plan to cut Social Security, Medicare to pay for tax cuts for the wealthy
TAKE A STAND — Click here to call to your Representative now or dial 1-844-899-9913 toll-free and you'll be connected to your Representative. Tell them to vote NO on this tax giveaway, and to keep their HANDS OFF the Social Security and Medicare benefits that you have earned.
► In today's Spokesman-Review — About 150 march in Spokane in protest of Republican tax reform plans — Protesters marched from to the local office of U.S. Rep. Cathy McMorris Rodgers on Post Street.
► From the AFL-CIO — AFL-CIO joins CWA call for $4,000 wage increase for working people — The Donald Trump administration repeatedly has claimed that its tax bill would result in a $4,000 wage increase for working people. On Tuesday, the AFL-CIO has joined a campaign by the Communications Workers of America to demand corporations guarantee this raise in writing. The labor federation is rallying the power of its 12.5 million members and the entire union movement to support this campaign in every industry.
► In the Seattle Times — Boeing boosts dividend, sets new $18 billion stock buyback plan — Boeing is handing out more goodies to investors already flush from the company's 82% leap this year to the top of the Dow Jones industrial average. Since it embarked on the buyback spree in 2013, Boeing has spent more than $30 billion on its stock while the count of basic shares outstanding has shrunk 20 percent.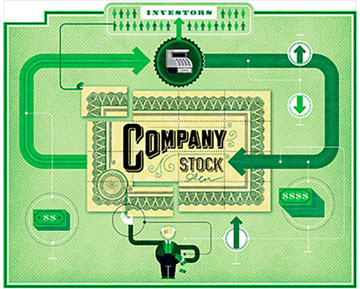 EDITOR'S NOTE — This is what the Chicago-based company would continue to do with its windfall from Republican "tax reform," NOT invest in more jobs. Since 2013, despite getting hundreds of millions in tax cuts, Boeing has laid off thousands of workers while spending billions in profits to purchase its own shares and bolster stock prices. The effect is to transfer money from the company to the shareholders. And it's not just Boeing. Cash-rich U.S. companies have spent nearly $4 trillion buying back their stock since 2008. This doesn't create a single job or Make America Great Again™, but it does inflate the stock price and CEO bonuses, which is why management continues to do it. To Donald Trump — and many Americans — a rising stock market is a display of public confidence in the economy. But given this "stock buyback bubble," it looks more like a giant Ponzi scheme that will eventually collapse onto all of us.
---
LOCAL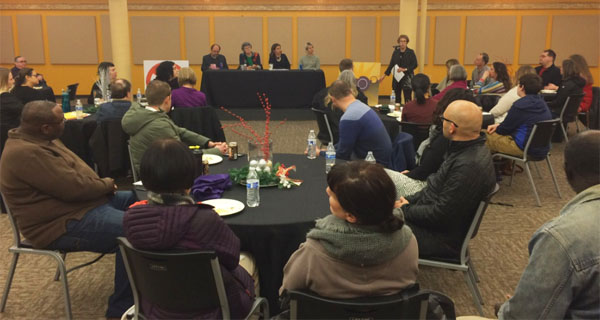 ► In today's Seattle Times — Seattle's Swedish Health nurses vote no confidence in leadership — The nurses union and other caregivers announced Tuesday night that 98 percent of them voted to express their opposition to the administration at Swedish and its parent organization, Providence. "We're here because we care," said Diane Sosne, president of SEIU Healthcare 1199NW. "We know this institution can do better. And we want to be part of an institution that we can feel proud of."
ALSO at The Stand — Swedish nurses, caregivers vote 'no confidence' in management
► From KUOW — A Pacific County man was arrested by ICE. They said it was because he talked to the newspaper. — Last month, Seattle Times reporter Nina Shapiro wrote a story about how immigrant neighbors were disappearing from Long Beach. People were being detained and deported by ICE, often without notifying law enforcement in the town. A week after her story came out, she got a call saying one of her anonymous sources had been arrested by immigration agents. When they picked him up, they said, "You're the one from the newspaper."
► In today's Kitsap Sun — PSNS workers come together to brighten kids' Christmas — Tears filled Teresa Bonnette's eyes as she watched a column of workers file out of Puget Sound Naval Shipyard Monday morning, each carrying a large plastic bag filled with gifts. The shipyard employees — pipefitters and insulators from Shops 56 and 57 — hoisted the bags into the back of a waiting truck. A few wheeled out bikes or lofted small beds.
► In today's (Everett) Herald — For modern women, 98-year-old rejection letters still sting (by Julie Muhlstein) — In a stark new video, female Boeing engineers break the silence about past inopportunity.
---
THIS WASHINGTON

► In today's Spokesman-Review — 5 years after privatization, Washington liquor sales are up despite price increase — Cross-border sales are one lasting effect of the privatization of liquor sales in Washington. More than six years after voters passed Initiative 1183, forcing the government to relinquish its monopoly on sales of spirits, many continue to feel pinched by higher prices — and some still look for deals out of state. Yet sales in Washington have been climbing, too… The high liquor tax rate has resulted in a windfall for Washington's government, even if it's slightly less than state officials forecast.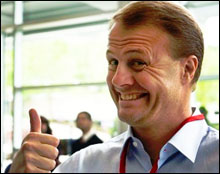 ► From KOMO News — Eyman files new initiative to fend off state income and capital gains taxes — He filed an initiative Tuesday that bans any future capital gains taxes and state income taxes. Eyman admits that for administrative purposes, he'll have to re-file the initiative next month, but says by announcing it now gives him a head start on fundraising.
EDITOR'S NOTE — And, after all, isn't that the point? Fundraising? This is Eyman's for-profit business: selling and reselling anti-tax, anti-government ballot measures to wealthy right-wingers.
► In today's Spokesman-Review — Price tag for community colleges' new IT system goes up $45 million — With a new information technology system for Washington's community colleges an estimated $45 million over budget, five years behind schedule and still not working properly, some legislators wonder if they should put a cap on how much more the colleges should be allowed to spend on the troubled project.
► In the Spokesman-Review — PDC complaints becoming weapons in political wars — Public disclosure rules are being used by citizen activists and political parties as weapons against their adversaries. The number of complaints filed with the PDC in 2017 more than doubled from last year – up from 243 in 2016 to 525 by the beginning of December. As the number of complaints have gone up in recent years, the staff numbers at the agency have gone down, leading to delays in processing and investigating them.
---
THAT WASHINGTON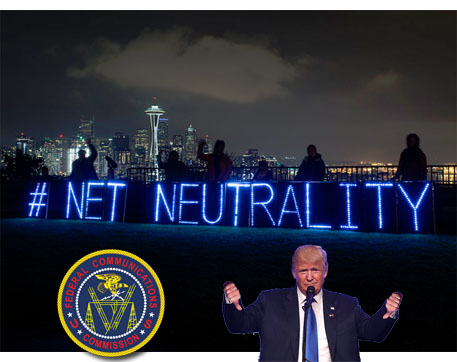 ► From The Hill — Zero hour nears for net neutrality rules — The FCC is moving forward with a plan to scrap net neutrality rules, defying a massive outcry from activists, Democrats and consumers. On Thursday, the FCC is expected to approve Chairman Ajit Pai's proposal to repeal rules that require internet service providers to treat all web traffic equally. The measure is expected to pass 3-2, with all the Republican appointees supporting repeal and all the Democratic appointees opposing. A recent survey found that voters support the rules by a 3-to-1 margin, including among Republicans.
PREVIOUSLY at The Stand — Contact the FCC to keep the Internet open to all (July 13, 2017)
► Meanwhile in This Washington, in today's Olympian — State lawmakers vow to push ahead with local net neutrality — State Rep. Drew Hansen (D-Bainbridge Island) is planning to file legislation Wednesday that would undercut the federal panel by requiring internet service providers treat all web traffic equally. GOP Rep. Norma Smith of Clinton said Tuesday she plans to file a similar bill this week. One major hurdle: The FCC plans to block states from making their own regulations that run counter to the federal plan. The move is intended in part to save telecom companies from dealing with a complex mishmash of state laws.
► In today's Minneapolis Star-Tribune — Sources say Lt. Gov. Tina Smith to be named U.S. Senator to replace Al Franken — Gov. Mark Dayton will appoint Lt. Gov. Tina Smith today to replace Sen. Al Franken as Minnesota's next U.S. senator, according to sources, and she plans to run for the seat in a 2018 special election.
► In today's NY Times — 'Fake news,' Trump's cry, is now a cudgel for strongmen — Leaders in Syria, Myanmar and Russia who don't like to be criticized or investigated have embraced the term. Scholars fear that it further erodes trust in democracy.
---
TODAY'S MUST-READ
► In the USA Today — Will Trump's lows ever hit rock bottom? (editorial) — With his latest tweet, clearly implying that a United States senator would trade sexual favors for campaign cash, President Trump has shown he is not fit for office. Rock bottom is no impediment for a president who can always find room for a new low. A president who would all but call Sen. Kirsten Gillibrand a whore is not fit to clean the toilets in the Barack Obama Presidential Library or to shine the shoes of George W. Bush.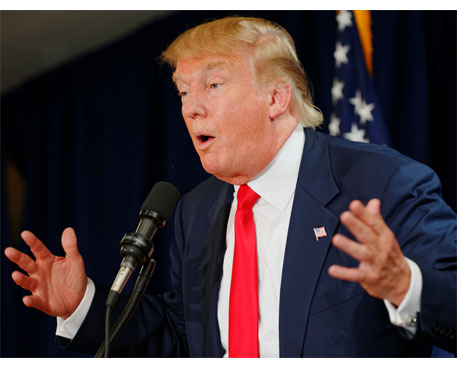 This isn't about the policy differences we have with all presidents or our disappointment in some of their decisions. Obama and Bush both failed in many ways. They broke promises and told untruths, but the basic decency of each man was never in doubt. Donald Trump, the man, on the other hand, is uniquely awful. His sickening behavior is corrosive to the enterprise of a shared governance based on common values and the consent of the governed… A president who shows such disrespect for the truth, for ethics, for the basic duties of the job and for decency toward others fails at the very essence of what has always made America great.
---
The Stand posts links to Washington state and national news of interest every weekday morning by 10 a.m.
WASHINGTON IS A UNION STATE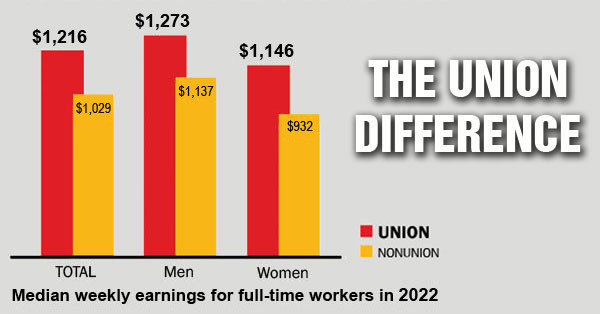 CHECK OUT THE UNION DIFFERENCE in Washington state: higher wages, affordable health and dental care, job and retirement security.
FIND OUT HOW TO JOIN TOGETHER with your co-workers to negotiate for better working conditions and respect on the job. Or go ahead and contact a union organizer today!