Fair chance to get a job | Granny's potshot | Trump-Fox loop | #1 in Congress
Friday, January 5, 2018
---
THIS WASHINGTON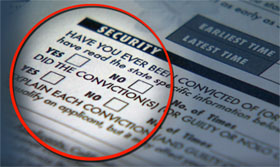 ► From The Stranger — Legislature could consider 'banning the box' statewide — The Washington State Labor Council, which has included the bill on its wish list for the legislative session, calls ban the box a chance for people who've served time in jail to make a fresh impression on potential employers. "Once a formerly incarcerated person has fulfilled their debt to society," the WSLC writes, "they should be able to secure work. By waiting until after an interview to ask about criminal history, these people will have a fair chance to make their case to potential employers."
ALSO TODAY at The Stand — Pro-worker bills will be heard in new Senate (WSLC Legislative Update)
► In today's Seattle Times — Podcast: Senate Majority leader Sharon Nelson talks taxes, voting rights & public records — How will Democrats use their newly won majorities in the Washington State Legislature? Senate Majority Leader Sharon Nelson gives her rundown on proposals for new taxes, carbon pricing and public records.
► From KNKX — Democratic state senator says boosting special education funding is a priority this session — Sen. Jamie Pedersen (D-Seattle): "I think what we're hoping to do is fix that allocation model and increase the basic education allocation for special ed so that in the future, and starting with the supplemental budget, we'll be giving more money out to districts."
► In today's News Tribune — Fed estimates infrastructure damage at more than $40 million in Amtrak 501 crash — Infrastructure damage from the Amtrak 501 crash is estimated at $40.4 million, with medical costs expected to rise much higher, federal officials said Thursday.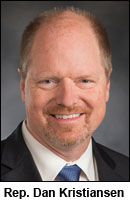 ► In today's (Everett) Herald — Snohomish GOP rep says he was sexually harassed at Capitol — Rep. Dan Kristiansen (R-Snohomish), who entered the Legislature in 2003, declined to discuss circumstances of what happened "more than 10 years ago." He refused to say if the woman was a lawmaker, a lobbyist or a state employee. He did say the woman is no longer working on the Capitol campus.
► In today's Columbian — New poll suggests Herrera Beutler still heavy favorite in 3rd District — Republicans are facing strong headwinds going into the 2018 midterms, but a new poll out Thursday suggests that a crowded field of Democrats are still heavy underdogs in the race to unseat incumbent Rep. Jaime Herrera Beutler.
---
MARIJUANA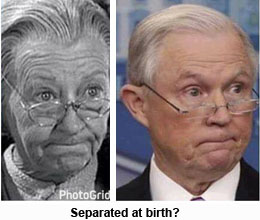 ► In today's NY Times — Trump's new policy on marijuana draws bipartisan fire — Lawmakers from both parties see it as a state decision and vow to force the attorney general, Jeff Sessions, to back down.
► In today's Seattle Times — State officials say they won't back down on legal pot as Sessions rescinds Obama-era policy — "We will use every single power at our disposal to preserve and protect the mission statement Washington State voters gave us," said Gov. Jay Inslee, at a news conference at the state capitol, noting that voters approved the initiative legalizing marijuana in Washington state.
► In today's Columbian — Vancouver relies on marijuana tax revenue for 6 police officers — As of December 2017, the city of Vancouver received $361,773 in marijuana excise taxes. Those funds pay for an additional six police officers each year.
---
THAT WASHINGTON
► In today's Washington Post — In Trump's first year, stocks soar for rich, but wages stay flat — Trump is facing a similar problem that plagued Obama: The stock market is soaring, but wages are stagnant. The Dow Jones industrial average jumped 25 percent in 2017 and is up more than 30 percent since Trump won the election, but those gains largely accrue to the wealthiest Americans, including many of Trump's donors and close friends. Almost half of the country doesn't have a single dollar in the stock market.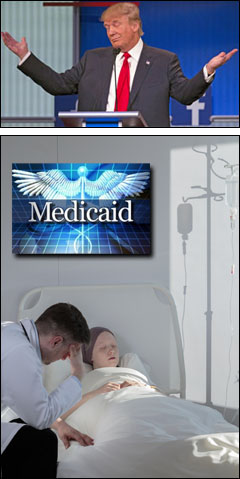 ► From The Hill — Trump poised to take action on Medicaid work requirements — The Trump administration is preparing to release guidelines soon for requiring Medicaid recipients to work, according to sources familiar with the plans, a major shift in the 50-year-old program. The guidelines will set the conditions for allowing states to add work requirements to their Medicaid programs for the first time, putting a conservative twist on the health insurance program for the poor… The work requirements would only take effect if a state chose to pursue them and applied for a waiver from the federal government. The Obama administration always rejected state applications that included work requirements, but the new guidelines from the Trump administration would set conditions where those applications would be approved for the first time.
► In today's NY Times — Counsel is told of Trump effort to keep grip on Russia inquiry — The special counsel's investigation has uncovered several incidents involving President Trump that raise questions about whether he obstructed justice.
► From AP — AP source: Trump had lawyer urge Sessions not to recuse self — The episode is known to special counsel Robert Mueller and his team of prosecutors and is likely of interest to them as they look into whether Trump's actions as president, including the May firing of FBI Director James Comey, amount to improper efforts to obstruct the Russia investigation.
► In today's Seattle Times — Interior secretary's plan would open up Washington, Oregon coastlines to drilling — The plan announced by Ryan Zinke would include 47 potential lease sales including ones off the shorelines of Oregon and Washington. The proposal includes much of the Olympic Coast National Marine Sanctuary, where any such exploration is prohibited.
► From The Hill — New scrutiny for Trump's mental fitness after book, tweets — Fears about President Trump's mental fitness have burst into public view, with the upcoming release of a new book detailing the chaotic early months of his presidency.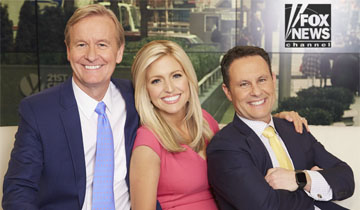 ► From Politico — I've studied the Trump-Fox feedback loop for months. It's crazier than you think. — Everyone has a theory about Trump's hyper-aggressive early morning tweetstorms. Some think they are a deliberate ploy the president uses to distract the press from his administration's potential weaknesses, or to frame the public debate to his liking. Others warn his rapid shifts from one topic to another indicate mental instability… After comparing the president's tweets to Fox coverage every day since October, I can tell you that the Fox-Trump feedback loop is happening far more often than you think. There is no strategy to Trump's Twitter feed; he is not trying to distract the media. He is being distracted. He darts with quark-like speed from topic to topic in his tweets because that's how cable news works. Here's what's also shocking: A man with unparalleled access to the world's most powerful information-gathering machine, with an intelligence budget estimated at $73 billion last year, prefers to rely on conservative cable news hosts to understand current events.
---
NATIONAL
► From The Hill — Coal mining deaths double in 2017 — Workplace deaths in the coal mining industry increased last year to their highest point in three years. A total of 15 miners died on the job in 2017, Mine Safety and Health Administration (MSHA) data show, compared with eight in 2016. The Senate last month approved David Zatezalo, a former coal mining executive, to lead MSHA despite concerns about his own safety record as CEO of Rhino Resources, which was subject to multiple enforcement actions by the MSHA.
► In today's Washington Post — The Supreme Court has a chance to redeem itself on voting rights (by Karen Hobert Flynn) — The Supreme Court has a chance to change its course. The justices must decide whether our democracy belongs to every citizen or if those entrusted with maintaining the levers of power can control who gets to pull them.
► From Heavy — White supremacist charged with terrorism against mass transit systems — A Missouri man who "expressed an interest in killing black people" and who has ties to a white supremacist group is facing terrorism charges after breaching a secured area to force an Amtrak train to stop in Nebraska, federal authorities say.
EDITOR'S NOTE — If you haven't heard about this, it's probably because the terrorist is white, and a Christian.
---
T.G.I.F.
► Twenty years ago today, Congressman Salvatore Bono (R-CA) was killed in a skiing accident near South Lake Tahoe, Calif. To this day, he remains the only member of Congress to have scored a #1 single on the U.S. Billboard charts: "I Got You Babe" by Sonny & Cher. (Second place goes to former Rep. John Hall (D-NY), who founded the soft rock band Orleans that made it to #5 with "Still the One.") Anyway, this isn't Sonny's #1, this is another of his Top Ten hits that ended up being the epitaph on his gravestone.
---
The Stand posts links to Washington state and national news of interest every weekday morning by 10 a.m.
WASHINGTON IS A UNION STATE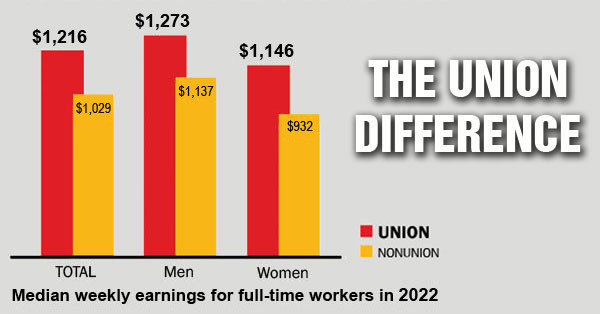 CHECK OUT THE UNION DIFFERENCE in Washington state: higher wages, affordable health and dental care, job and retirement security.
FIND OUT HOW TO JOIN TOGETHER with your co-workers to negotiate for better working conditions and respect on the job. Or go ahead and contact a union organizer today!