Pierce Co. deputy killed | Big agenda, but realistic | Oprah's 'new day'
Monday, January 8, 2018
---
LOCAL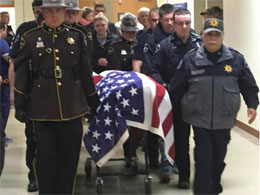 ► In today's Seattle Times — Pierce County deputy fatally shot after responding to home invasion; manhunt underway — A 34-year-old Pierce County sheriff's deputy was killed while responding to a report of a home invasion near Frederickson late Sunday night. The officer was identified by the sheriff's department as Daniel McCartney of Yelm, a Navy veteran and a father of three young boys.
► In today's Seattle Times — As Alaska Air cuts costs, employee discontent grows and passenger loyalty is at risk — Amid a constant push for cost cutting, a challenging merger at Alaska Airlines and operational turmoil at Horizon Air, many Alaska Air pilots and cabin crew are deeply dissatisfied. Facing stiff competition from Delta, Alaska's winning reputation for customer service is at risk.
► In the Spokesman-Review — Paul Ryan-backed super PAC supporting Cathy McMorris Rodgers in 2018 contest — National Republicans plan to throw a counterpunch in Washington's 5th Congressional District, which has become a midterm bull's-eye for energized Democrats.
---
LEGISLATIVE SESSION BEGINS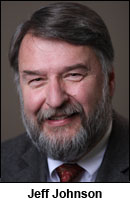 ► In today's (Everett) Herald — State lawmakers begin new session with old problems to solve — State lawmakers know what chores await them Monday when they begin the 2018 session. Longtime viewers of the annual legislative ritual figure the greatest hopes and worst fears won't be realized. "What I do expect from (Democrats) is to get an up or down vote on some pieces of legislation that have been blocked the last five years," said Jeff Johnson, president of the Washington State Labor Council, who's preparing for his 32nd session. "We have a big agenda," he said of the statewide coalition of unions. "We're also realistic of what a Legislature with slim majorities can do in a short session."
ALSO at The Stand — Pro-worker bills will be heard in new Senate (WSLC Legislative Update)
'Important progress can be made' in 2018 (WSLC announces 2018 Shared Prosperity Agenda)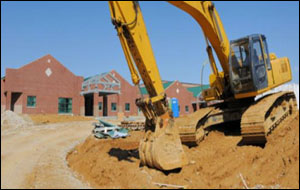 ► From AP — State's school construction budget still tied up over water dispute — About $4 billion in new school construction and other projects throughout the state remain on hold six months after a water-related dispute stalled passage of the state's two-year construction budget.
ALSO at The Stand — Senate GOP's brinkmanship suspends construction, kills jobs (by Sen. Bob Hasegawa, July 24, 2017)
► In the Seattle Times — Two Seattle-area Democrats in new leadership roles as Legislature readies to convene — With Democrats in control of the state Senate, Sen. Sharon Nelson of Maury Island and Sen. Christine Rolfes of Bainbridge Island will help chart a course for the 60-day legislative session that begins Monday.
MORE local legislative previews in the  (Aberdeen) Daily World, Columbia Basin Herald, Kitsap Sun, (Longview) Daily News, News Tribune/Olympian, Northwest News Network, Peninsula Daily News, Spokesman-Review, (Vancouver) Columbian, Nyah
ALSO the editorial boards weigh in with their advice on what lawmakers should do in the Columbian, (Everett) Herald, Olympian, Seattle Times, and the Yakima Herald-Republic.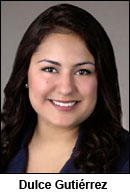 ► In the Yakima H-R — Yakima deputy mayor offers support for better voter rights — Yakima Deputy Mayor Dulce Gutiérrez is among those supporting a package of bills intended to get more people to vote. At a news conference Friday in Olympia, Gutierrez joined Gov. Jay Inslee, lawmakers and voter-rights supporters calling for the passage of measures making it easier to register to vote and allowing cities  to change the systems they use to elect city council members.
ALSO TODAY at The Stand — Quick action planned on bills to boost voting
► In the Spokesman-Review — Washington seeking ways to get more voters registered and casting ballots
► In the Olympian — Modest car tab relief should be a priority in Olympia (editorial) — With a fair wind at their backs, some Democrats might feel unmotivated to spend precious time in a 60-day session on Sound Transit reform; they might be ready to throw unconditional support to the regional transit agency, ensuring business as usual. That would be a mistake.
► In The Stranger — Wow, I'm so glad Democrats took back the State Senate so they could waste more time f—ing over Sound Transit (by Heidi Groover) — Some transit advocates see it as a strategy to avoid a coalition of Republicans and suburban Democrats taking an even bigger chunk out of Sound Transit. Others are pissed. Robert Cruickshank writes: "Democrats in Olympia are convinced they are just a few steps ahead of an angry pack of anti-tax wolves ready to destroy their majority. There is no evidence in 2018 that this fear is justified."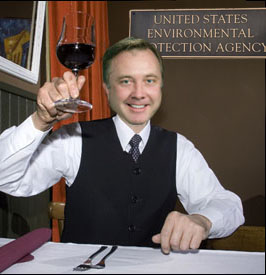 ► In the Bellingham Herald — State Sen. Doug Ericksen appointed to EPA post in Seattle — Ericksen (R-Ferndale) has been appointed to a new job as the senior adviser to the Region 10 administrator for the Environmental Protection Agency in Seattle. He will start his position some time in the near future.
► In the Seattle Times — Republicans' yellow brick road always leads to bashing Seattle (by Danny Westneat) — Local Republicans released their plan for getting out of the political wilderness in 2018. It sounds awfully similar to what hasn't worked for them in this state in decades: Attack Seattle. Seriously, GOP: I'm sure Seattle-mocking gets a few laughs over at party headquarters in the distant land of… Bellevue. But news flash: It doesn't work. It's also worth noting that when Seattle-ish policy ideas do get on the ballot statewide, they often pass.
---
THAT WASHINGTON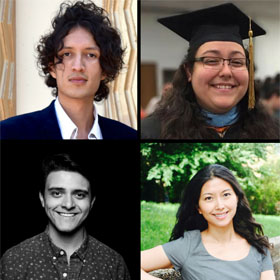 ► In today's Washington Post — Fate of 'dreamers' set to dominate next round of budget talks — Both sides agree that if President Trump and lawmakers can strike a deal that ends the impasse over the legal status of young immigrants, other obstacles to reaching a spending agreement could be resolved more quickly. But Democrats have balked at Trump's demands to tie a decision to his pledge of building a wall along the U.S.-Mexico border, and the party is split over whether to force a government shutdown to get its way.
► In today's Washington Post — 200,000 Salvadorans may be forced to leave as Trump ends immigration protection — The Trump administration has canceled the Temporary Protected Status permits of about 200,000 Salvadorans who have lived in the country since at least 2001, leaving them vulnerable to deportation. The administration will notify the Salvadorans they have until Sept. 9, 2019, to leave the United States or find a new way to obtain legal residency.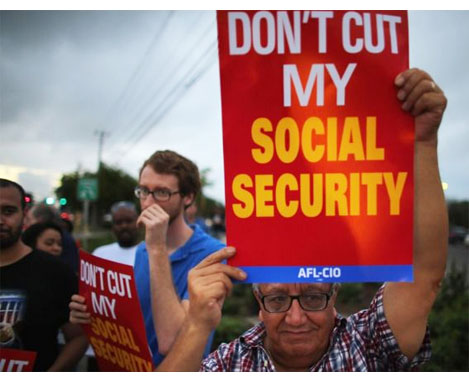 ► In today's (Everett) Herald — 'Chained CPI' shaves tax breaks. Will your retirement pay be next? — The new Republican-passed tax law deploys a new method of tracking inflation called the "chained" Consumer Price Index, a tool that will dampen future adjustments to federal tax brackets and standard deductions, reducing over time the value of touted tax breaks for individuals and companies. This first-ever use of Chained CPI is viewed by guardians of Social Security, federal retirement plans, veterans' compensation and survivor benefits as a worrisome development. If the same method for measuring inflation is adopted widely, they contend, it would cut the lifetime value of most federal benefit plans.
► In today's Washington Post — The dam of denial has broken (by E.J. Dionne) — The most astonishing aspect of the response to Michael Wolff's book is that anyone is surprised. President Trump's unfitness for office was obvious long before he was elected. Once he moved into the White House, the destructive chaos of his administration was there for all to see. Future historians will scratch their heads to figure out why it took this particular book to break the dam of denial.
---
NATIONAL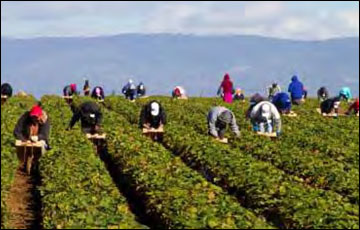 ► From the L.A. Times — Farms face shrinking labor pool — For generations, rural Mexico has been the primary source of hired farm labor in the U.S. According to a federal survey, nine out of 10 agricultural workers in places like California are foreign-born, and more than half are in the U.S. illegally. But farm labor from Mexico has been declining in California. And under the Trump administration, many in the agricultural industry worry that deportations — and the fear of them — could further cut the supply of workers. But try as they have to entice workers with better salaries and benefits, companies have found it impossible to attract enough U.S.-born workers to make up for a shortage from south of the border.
► In the NY Times — From Mexico to the U.S., a NAFTA tale of two truckers — Restricted from operating in the United States, most Mexican drivers must hand off their cargo. The Trump administration wants even tighter controls.
---
I.C.Y.M.I.
► Last night at the Golden Globes Awards, Oprah Winfrey accepted the Cecil B. DeMille Award for lifetime achievement. She delivered a stirring speech that paid homage to the press and to victims of sexual abuse and harassment, saying, "I want all the girls watching here and now to know that a new day is on the horizon."
---
The Stand posts links to Washington state and national news of interest every weekday morning by 10 a.m.
Short URL: https://www.thestand.org/?p=62813
Posted by
David Groves
on Jan 8 2018. Filed under
DAILY LINKS
. You can follow any responses to this entry through the
RSS 2.0
. Both comments and pings are currently closed.