MLK Day events | Our racist president | Walmart giveth, taketh away | What's Going On?
Friday, January 12, 2018
---
M.L.K. DAY
► In today's Seattle Times — How to honor Martin Luther King Jr. Day: events in the Seattle-area — Martin Luther King Jr. holiday events are planned in Seattle, Bellevue and Tacoma, Jan. 12-15.
► From AP — Visit a Washington park for free on MLK Day
MORE information about MLK Day events and volunteering opportunities in the Olympian, Peninsula Daily News, (Tacoma) News Tribune, (Vancouver) Columbian, Wenatchee World, Yakima Herald-Republic, and from the City of Spokane.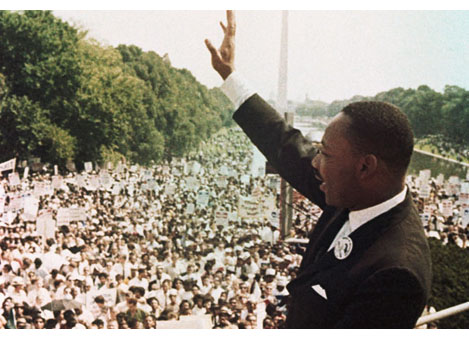 ALSO TODAY at The Stand — If MLK were alive, Trump would have a racist nickname for him (by David Groves) — Of course, King would be decrying Trump's support — both dog-whistling and overt — for white supremacists… But Dr. King would also be actively fighting Trump and his fellow Republicans' embrace of anti-union "right-to-work" legislation, a policy created by American racists, championed by corporate interests to suppress wages, and about to be imposed on every public employee in the country by a U.S. Supreme Court stacked with activist hard-right conservatives.
► In today's Seattle Times — King on capitalism: The uncomfortable MLK (by Jon Talton) — Don't settle for the comforting shorthand of Martin Luther King Jr. He had plenty to say about the economy, too. When he was assassinated, King was planning a Poor People's March on Washington. He advocated a universal basic income that would raise everyone — poor minority, poor white — to middle-class level. And remember, this was the late 1960s, when the (mostly white) American middle class was at its high point, and the rich were taxed at 70 percent. Yet, he said:
"We have come a long way in our understanding of human motivation and of the blind operation of our economic system. Now we realize that dislocations in the market operation of our economy and the prevalence of discrimination thrust people into idleness and bind them in constant or frequent unemployment against their will. The poor are less often dismissed from our conscience today by being branded as inferior and incompetent."
---
LOCAL
► In today's News Tribune — State Farm leaving Tacoma in 2018. Hundreds face layoffs and uncertain futures — State Farm announced Thursday it will close its two Tacoma offices by the end of the year, potentially putting 800 out of work. The insurer's Tacoma operation — call centers that handle claims — is split between two downtown offices where about 1,400 people in total work. Of those, 600 jobs will be relocated to State Farm's DuPont office.
► In today's Tri-City Herald — Regulators to DOE: No more Hanford demolition until we say it's safe — Hanford regulators have ordered the Department of Energy not to restart demolition of the nuclear reservation's highly radioactively contaminated Plutonium Finishing Plant until regulators agree the work can be done safely.
---
THIS WASHINGTON

► In today's — Water rights bill clears first legislative hurdle — A bill to resolve a protracted dispute over water rights policy cleared a state Senate panel on a unanimous vote Thursday. The legislation is in response to the 2016 Supreme Court Hirst decision making counties responsible for ensuring there is an adequate supply of water before allowing drilling of new wells for homes and residential tracts.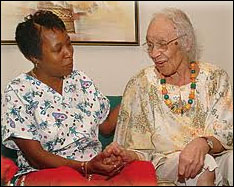 ► In today's (Everett) Herald — Act would help solve looming elder care crisis (editorial) — As with paid family leave, the proposed solution (SB 6238 and HB 2533) seeks a modest payroll deduction to support a trust fund that would pay a benefit for those needing long-term care. As our nation ages and health care costs continue to rise, we have to begin making provisions that will help us care for older family members soon and ourselves eventually. As it was a leader for paid family leave, Washington state can set an example for other states in assuring long-term care for all.
► In today's Seattle Times — State regularly gives drivers' info to immigration authorities; Inslee orders temporary halt — Despite vowing not to cooperate with Trump's immigration agenda, Washington state has regularly been giving out personal information used by ICE to arrest and deport people. After The Seattle Times raised questions, the governor told an agency to stop.
► In today's Bellingham Herald — Black and Native American babies die twice as often as white infants in Washington — Overall infant mortality rates are below the U.S. average. But black and Native American babies die at twice the rate of white babies. Pierce County's rates are higher than the state average.
---
THAT WASHINGTON
► From The Hill — Trump hits the brakes on Senate immigration deal — A bipartisan group of senators says they have clinched a deal to provide protections to young immigrants known as Dreamers, but are facing pushback from President Trump and GOP leadership.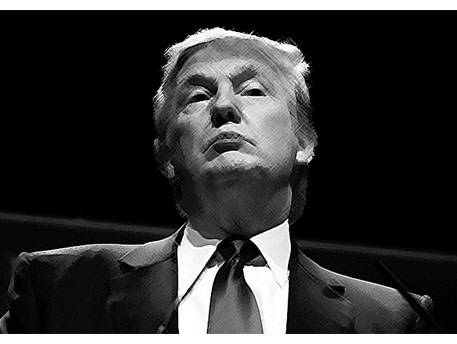 ► In today's Washington Post — Trump derides protections for immigrants from 'shithole' countries — President Trump grew frustrated with lawmakers Thursday in the Oval Office when they discussed protecting immigrants from Haiti, El Salvador and African countries as part of a bipartisan immigration deal, according to several people briefed on the meeting. "Why are we having all these people from shithole countries come here?" Trump reportedly said, referring to countries mentioned by the lawmakers. Trump then suggested that the United States should instead bring more people from countries such as Norway.
► In today's NY Times — Trump offers vague denial about language on immigrants. A senator who was there says Trump used 'racist' words.
► In today's Washington Post — Incendiary comments draw swift condemnation globally — A United Nations human rights spokesman was uncharacteristically blunt, describing President Trump's remarks as "racist."
► In today's NY Times — Time to say it: Trump is a racist (by David Leonhardt) — No one except Trump can know what Trump's private thoughts or motivations are. But the public record and his behavior are now abundantly clear. Donald Trump treats black people and Latinos differently than he treats white people. And that makes him a racist.
► From HuffPost — Few Republicans acknowledged Trump's 'shithole' slur — Most Republicans were notably silent on the president's shockingly vulgar remark, including House Speaker Paul Ryan (R-Wis.) and Senate Majority Leader Mitch McConnell (R-Ky.). By Friday morning, long after Trump's comments, few GOP lawmakers have said anything publicly about the president's racially charged remark.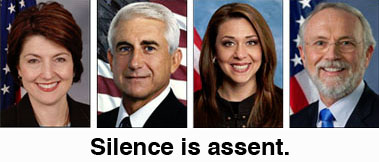 ---
NATIONAL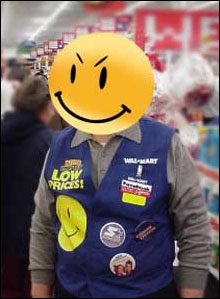 ► In today's NY Times — Walmart's bumpy day: From wage increase to store closings — Walmart, the nation's largest private employer, waded into the bumpy waters of partisan politics on Thursday, announcing that it will use some of its savings under the new tax bill to provide wage increases, bonuses and expanded benefits to its hourly workers. But within hours, Walmart had undercut its triumphal message when news leaked that it was closing 63 of its Sam's Club stores and laying off thousands of workers. The UFCW union called the wage increase a "public relations stunt" meant to distract from the closings.
► In today's Seattle Times — Sam's Club closing 3 stores around Seattle, costing nearly 500 jobs — Sam's Club, the warehouse-store unit of Walmart, is closing three locations in King County. The company notified the state Employment Security Department it will close stores in Seattle, Aurburn and Renton effective March 16, and will affect 495 jobs.
► From HuffPost — Walmart's shiny new $11 minimum wage isn't really a result of the tax law — Citing a brand new tax law as the predominant reason for Walmart's decision downplays the basic economic forces the company has been grappling with for years. Advocates and tax policy experts alike said on Thursday that it was shocking that the country's largest employer hadn't raised wages earlier.
---
T.G.I.F.
► In honor of the Rev. Martin Luther King, whose legacy we celebrate on Monday, we present an extended live version of this classic. When he first recorded it in 1970, Marvin Gaye asked, "With the world exploding around me, how am I supposed to keep singing love songs?"
---
The Stand posts links to Washington state and national news of interest every weekday morning by 10 a.m.
Short URL: https://www.thestand.org/?p=63000
Posted by
David Groves
on Jan 12 2018. Filed under
DAILY LINKS
. You can follow any responses to this entry through the
RSS 2.0
. Both comments and pings are currently closed.