Honoring MLK | Aggressive ICE | Trump's shutdown
Tuesday, January 16, 2018
---
LOCAL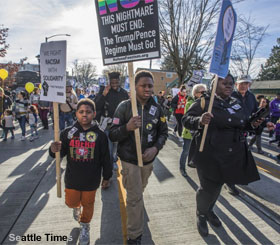 ► In today's Seattle Times — On Martin Luther King Jr. Day, thousands gather and march through Seattle — A march and rally drew thousands to downtown Seattle to honor and remember civil-rights leader Martin Luther King Jr. on Monday.
► In today's Spokesman-Review — Overflow crowd celebrates Martin Luther King Jr. at annual Spokane march
MORE local MLK Day coverage in today's Bellingham Herald, Columbia Basin Herald, (Tacoma) News Tribune, The Stranger, Tri-City Herald, (Vancouver) Columbian, Wenatchee World, and the Yakima H-R.
► In today's Spokesman-Review — MLK rally speakers call out Cathy McMorris Rodgers' hecklers — From the moment Rep. Cathy McMorris Rodgers took the stage, there was a mix of cheers and heckling.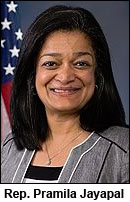 ► In today's Seattle Times — Rep. Pramila Jayapal to boycott State of the Union address due to 'racism' from White House — "With all the racism and hatred coming out of this White House, I will NOT be attending Donald Trump's State of the Union address," she wrote on Martin Luther King Jr. Day. "Instead, I'm joining members of Congress like John Lewis and Maxine Waters (and) we will use the occasion to focus on the State of OUR Union, our opposition to his agenda, and we will lift up a progressive and inclusive vision of our country. I hope you'll join us."
► From KNKX — Seattle gears up for Women's March 2.0 — With crowds of more than 100,000 people, last year's Womxn's March On Seattle was dubbed the largest protest march in city history. Organizers hope to do it again this weekend. Women's March 2.0 begins at 10 a.m. Saturday at Cal Anderson Park in Seattle's Capitol Hill neighborhood. Saturday is the anniversary of last year's march and of the inauguration of President Donald Trump.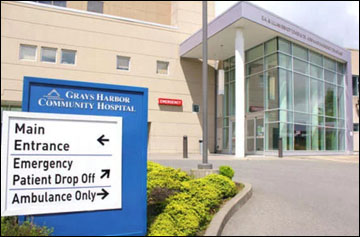 ► In the (Aberdeen) Daily World — Grays Harbor Community Hospital lays off 21, jobs outsourced — Grays Harbor Community Hospital laid off all 21 people in its billing department Friday and said it would outsource the work to a Utah-based company. The workers found out about the layoffs at 2 p.m. Friday and were walked out of the building immediately. Said John Warring of UFCW 21:
"We believe taking money from Grays Harbor taxpayers and exporting it out of our community is bad public policy and represents a failure of management to develop the process and training to allow our employees to succeed. We believe exporting jobs and the money they spend in our local economy exacerbates our chronically high unemployment and puts increase stress on local businesses dependent on thier purchases. Many of these employees have loyally worked at GHCH for over a decade and find this devastating."
► In today's Seattle Times — Boeing built more jets than Airbus in 2017, and won orders with a higher value — Despite record output, Airbus couldn't match Boeing's ramped-up production of jets last year. And though Airbus won more orders, the value of Boeing's orders was higher. Yet departing Airbus boss Brégier projected the European jetmaker will overtake Boeing by 2020.
► In today's News Tribune — Procession route set for slain deputy's memorial. Public urged to line route — Wednesday morning's procession route for Pierce County Sheriff's Deputy Daniel McCartney's memorial service has been established and officials are encouraging the public to line the route.
► In today's Yakima H-R — Yakima City Council to consider plan to add firefighters — To help ease overtime costs, the Yakima Fire Department hopes to hire and begin training four new firefighters as early as next month.
---
THIS WASHINGTON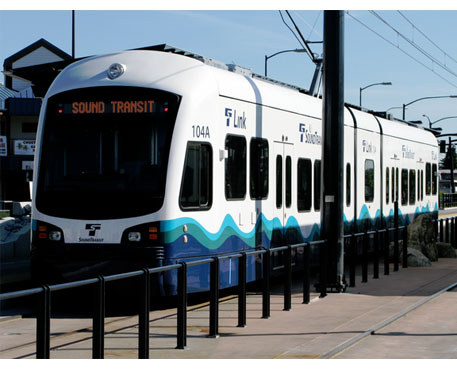 ► In the News Tribune — Democrats worry planned cuts to car-tab fees could endanger Tacoma light rail — A Democratic plan to lower car-tab fees increased to pay for the Sound Transit 3 package might be tweaked as some within the party fear budget cuts for the projects could delay or endanger light rail plans for Everett and Tacoma.
► From KNKX — Bill would exclude for-profit schools from Washington state financial aid programs — With the abrupt closures of some schools, including ITT Technical Institute campuses in Everett and Seattle, for-profit colleges have gotten more scrutiny in recent years. State Rep. Drew Hansen (D-Bainbridge Island) has proposed excluding for-profit institutions from state financial aid programs.
► In the Columbian — Rep. Liz Pike announces retirement from politics — Rep. Liz Pike (R-Camas) announced late Friday she is withdrawing from the race for Clark County council chair. She will finish her term as representative for the 18th District and retire from politics.
► From HuffPost — Could one state save American democracy? (by Charlotte Hill) — Washington state's commitment to political reform is a welcome change. While clouds of treason and scandal hover ominously over our nation's capital, America's 42nd state embraces one democratic reform after another, painting an alluring picture of what democracy might look like under a better set of political institutions.
---
IMMIGRATION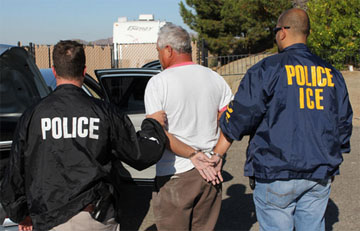 ► From mijente.net — ICE serves deportation notice on local undocumented leader for organizing detained immigrants (petition) — The Seattle office of Immigration and Customs Enforcement (ICE) has served a "Notice to Appear," otherwise known as a deportation notice, to Washington-based community activist and mother, Maru Mora-Villalpando. Maru leads Northwest Detention Center Resistance, an organization that was co-founded when immigrants held at the Northwest Detention Center began a series of hunger strikes in 2014 protesting their inhumane treatment.
► In the Olympian — DOL's deputy director resigns, and ICE agents will now need a court order for records —  The state Department of Licensing announced Monday that it will now require federal immigration agents to provide a court order to access its records. In addition, the agency said that its deputy director Jeff DeVere has resigned. Part of DeVere's job was to oversee compliance with an executive order that Gov. Jay Inslee issued nearly a year ago that said state officials would do all they could to protect Washington's immigrants and refugees from discriminatory and deportation efforts.
► In today's Washington Post — A Michigan father, too old for DACA, is deported after three decades in the U.S. — With two immigration agents hovering nearby, Jorge Garcia pulled his family close for one final hug near security gates at Detroit Metropolitan Airport. His wife and 15-year-old daughter sobbed in his arms. His 12-year-old son stood stoically. Garcia was silent. Soon after, the 39-year-old landscaper from Lincoln Park, Mich., boarded a plane bound for Mexico, deported to his home country on Monday after three decades in the United States. Garcia was brought to the country with an undocumented relative when he was 10 years old.
EDITOR'S NOTE — Are we great again yet?
► In today's NY Times — Workplace raids signal tactical shift in immigration fight — The Trump administration says that its actions, including raids last week on dozens of 7-Eleven convenience stores, show the price of employing workers illegally. The message is being felt keenly among the workers themselves.
---
THAT WASHINGTON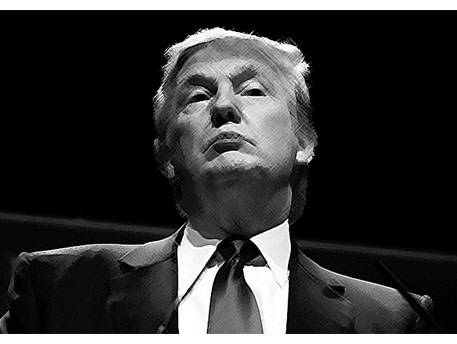 ► In today's Washington Post — Shutdown looms as Republicans seek short-term spending deal for government — Chances of a government shutdown grew Monday as Republicans concluded that they would be unable to reach a long-term spending accord by the Friday deadline. GOP leaders are now turning to a short-term funding measure in hopes of keeping agencies open while talks continue, but Democratic leaders say they are unlikely to support any deal that does not protect young illegal immigrants.
EDITOR'S NOTE — Bottom line: President Donald Trump, a racist, is prepared to shut the federal government down because the bipartisan deal to keep it open doesn't keep enough people of color (from "shithole countries") out of America.
► From TPM — Uninsured population increases by 3.2 million in Trump's first year in office — Over the course of President Donald Trump's first year in office, the number of Americans without health insurance increased 1.3 percent — with 3.2 million more people uninsured, according to Gallup's latest tracking report published Tuesday. It's the largest one-year increase in the uninsured population since Gallup began the survey in 2008.
EDITOR'S NOTE — Are we great again yet?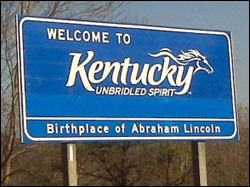 ► From TPM — New Medicaid rules will give Kentucky health care whiplash — On Friday, Kentucky became the first state in the nation, and in the nation's history, to win permission from the federal government to impose a work requirement and several other new restrictions on its Medicaid program. By the state's own estimate more than 90,000 people will lose Medicaid coverage. With a whopping one-third of the state's population now enrolled in Medicaid, and with state resources strained by a full-blown opioid addiction crisis, the fate of the new Medicaid work requirements will determine the future of health care not just for Kentucky but the nine states and counting who have their own waiver applications pending before Trump's Department of Health and Human Services.
► In today's Washington Post — Democrats say 50 senators have backed measure to overrule the FCC's repeal of net neutrality rules — The tally leaves supporters just one vote shy of the 51 needed to pass a Senate resolution that would overturn the FCC's decision to remove rules that banned Internet service providers from blocking or slowing down websites.
► In today's NY Times — The president and the porn star (by Michelle Goldberg) — In any other administration, evidence that the president paid hush money to the star of "Good Will Humping" during the election would be a scandal. In this one it has, so far, elicited a collective shrug… Sleeping with a porn star while your wife has a new baby, then paying the porn star to be quiet? That's what everyone expects of this president.
---
NATIONAL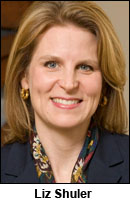 ► In the Houston Chronicle — Women get tips on running for elective office — Liz Shuler, secretary-treasurer of the AFL-CIO, said she believes more female union members could become effective political candidates if they're encouraged to run. Polls conducted in 2017 by Gallup and Pew Research Center show public support for labor unions has rebounded in recent years, with about 60 percent saying they approve of them or view them favorably. Fewer than 50 percent of respondents voiced support for labor unions in the early 2010s. "We often say union members are the best people to run for office because we're in the trenches in the workplace," Shuler said. "There are so many different issues that they're naturally prepared to run for office."
► From Reuters — Game of chicken: GM bets on Mexican-made pickup trucks — GM in recent weeks inaugurated a new production line for a 10-speed transmission in the central Mexican city of Silao, and late last year began hiring 600 new staff there, sources said, effectively doubling down on one of the most lucrative offshore production categories for U.S. auto companies.
---
The Stand posts links to Washington state and national news of interest every weekday morning by 10 a.m.
Short URL: https://www.thestand.org/?p=63086
Posted by
David Groves
on Jan 16 2018. Filed under
DAILY LINKS
. You can follow any responses to this entry through the
RSS 2.0
. Both comments and pings are currently closed.