Water for jobs | Midnight shutdown | Fragile but fierce
Friday, January 19, 2018
---
THIS WASHINGTON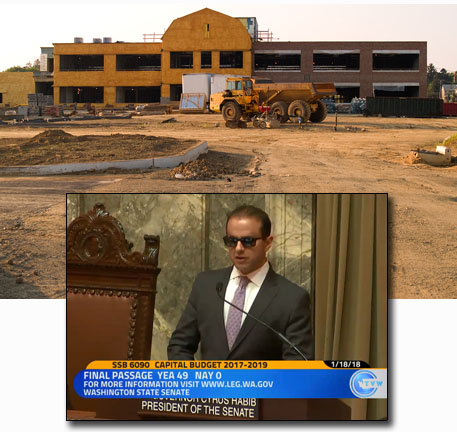 ► From AP — Lawmakers pass water bill, $4 billion in construction — The Legislature approved more than $4 billion in construction projects across the state after reaching a deal on a contentious water issue that had stalled the capital budget for months. The Senate and the House passed legislation Thursday night aimed at addressing issues in the state Supreme Court decision known as Hirst involving the use of domestic wells in rural areas. Lawmakers also approved a $4.2 billion construction spending plan that includes money for major projects across the state, including affordable housing, K-12 school buildings, mental health beds and public work projects. Gov. Jay Inslee is expected to sign the measures.
ALSO TODAY at The Stand — Finally! Action on capital budget, voter rights
MORE coverage from the (Everett) Herald, News Tribune, and the Spokesman-Review.
► In the (Everett) Herald — Help community colleges meet job training needs (editorial) — As important as it is to meet the needs of K-12 education, the needs of community and technical colleges now require state lawmakers' attention.
► In today's Columbia Basin Herald — Ephrata Democrat to challenge Manweller — Sylvia Hammond, a Democrat from Ephrata, says that she understands the needs of farmers and farmworkers in the 13th District in a way Rep. Matt Manweller (R-Ellensburg) doesn't… While Hammond said the allegations of sexual misconduct against Rep. Manweller "gives a person pause," she did not enter the race as a response.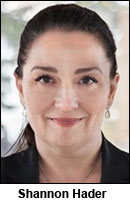 ► In today's Seattle Times — Democratic physician enters 8th District race to replace Rep. Dave Reichert — A former top federal public-health official has joined the field of Democratic candidates vying to succeed retiring U.S. Rep. Dave Reichert (R-Auburn). Shannon Hader has spent decades fighting HIV and other global epidemics as a manager at agencies including the Centers for Disease Control and Prevention… Another Democrat, Mona Das, has exited the race because of lackluster fundraising.
---
LOCAL
► In today's Seattle Times — What you need to know about Seattle's Women's March, related events — From transportation planning to event scheduling, here's your guide for navigating the weekend's activities.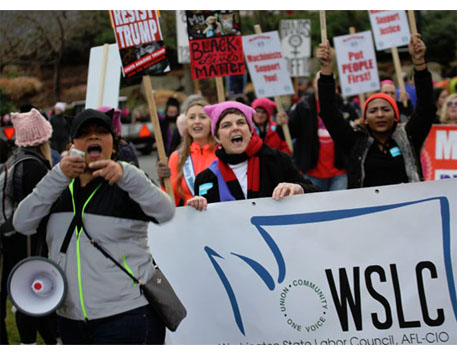 ALSO at The Stand — This weekend, women will march again — and take action
► In today's (Everett) Herald — Everett events part of national 'March to Impeach' — "The main thing that draws me out is the realization I have been taking this democracy for granted." A year later, an Everett March to Impeach is planned for 10 a.m. Saturday beginning at the 10th Street Boat Launch and leading to a noon rally outside the Snohomish County Courthouse.
► In today's Spokesman-Review — Women's March aims to draw thousands to downtown Spokane on Sunday — Speakers will include congressional candidates Cathy McMorris Rodgers, the Republican incumbent, and her challenger, Democrat Lisa Brown.
► From Crosscut — Frustrated with HR, Seattle city employees break silence on sexism and harassment — The Seattle Silence Breakers meetings started last year during lunch breaks, just before the city slowed for the December holidays. They didn't have a name at the time or a particular agenda, but at the first gathering, some 30 city employees attended.
► In today's Seattle Times — Top aerospace engineering firm Electroimpact cuts staff by 9 percent — Electroimpact of Mukilteo is laying off 66 employees as it hits a lull in the cycle of new airplane work.
---
THAT WASHINGTON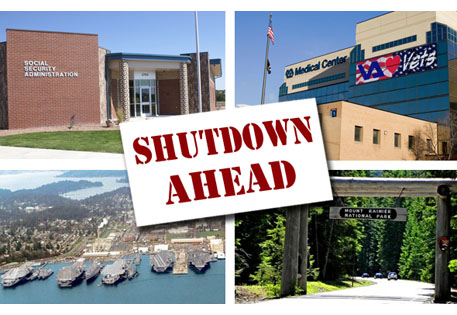 ► In today's Washington Post — Government shutdown looms as Senate Democrats dig in against GOP spending plan — The federal government remained on a path toward a shutdown Friday as Senate Democrats rallied against a short-term spending bill that does not offer protections for young undocumented immigrants or address other priorities such as disaster relief.
► From The Hill — What happens if the government shuts down — If a shutdown happens, many major federal responsibilities, like sending Social Security checks and operating the military, would continue. Each federal agency has a shutdown plan, written in consultation with the White House's Office of Management and Budget (OMB), and the administration would have some wiggle room in what it does. In general, government operations and employees deemed "essential," like those in the military and law enforcement, would continue to report to work. It's a label that applies to more than half of the 2.1 million or so non-postal federal employees. Those workers would still get paid, but not until after the shutdown ends.
► From TPM — Trump poised to ring in inauguration anniversary with government shutdown — It appears that the GOP doesn't have the votes to keep the lights on as dawn breaks on the first anniversary of Trump's Jan. 20th inauguration.
► In today's Washington Post — Impasse raises a fundamental question: Can the GOP govern? — A funding lapse would mark the first time there has been a shutdown, with federal workers furloughed, when the same party controlled Congress and the White House.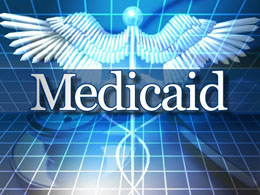 ► In the Washington Post — Medicaid is an effective, efficient program, highly valued by its beneficiaries. And yet, Republicans are relentlessly trying to cut it. (by Jared Bernstein) — Nevertheless, conservatives often portray Medicaid as a dysfunctional failure, and the Trump administration is working hard to cut it. Last year, it tried do so by repealing the Affordable Care Act (ACA) and deeply cutting Medicaid. Now the administration is encouraging states to make it harder for people to qualify and harder for people to stay covered.
► In the NY Times — The El Salvador tragedy (by Linda Greenhouse) — President Trump didn't include El Salvador on his vulgar list of deplorables. But his forthcoming expulsion of nearly 200,000 Salvadorans will inflict more harm on that poor and violent country of 6.3 million people than any verbal assault. Actions speak louder than words. Haiti and the continent of Africa got off easy.
► MUST-SEE from Full Frontal — The actual forgotten working class
---
NATIONAL
► In today's Washington Post — Supreme Court says North Carolina does not have to immediately redraw congressional maps that a lower court ruled unconstitutional — The Supreme Court said late Thursday that North Carolina does not immediately have to redraw its congressional district maps, meaning that the 2018 elections will likely be held in districts that a lower court found unconstitutional.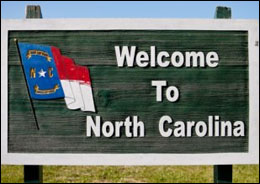 ► A related story in the News Observer — North Carolina is no longer classified as a democracy (by Andrew Reynolds) — In the just released Election Integrity Project report, North Carolina's overall electoral integrity score of 58/100 for the 2016 election places us alongside authoritarian states and pseudo-democracies like Cuba, Indonesia and Sierra Leone. If it were a nation state, North Carolina would rank right in the middle of the global league table — a deeply flawed, partly free democracy that is only slightly ahead of the failed democracies that constitute much of the developing world. Indeed, North Carolina does so poorly on the measures of legal framework and voter registration, that on those indicators we rank alongside Iran and Venezuela. When it comes to the integrity of the voting district boundaries no country has ever received as low a score as the 7/100 North Carolina received. North Carolina is not only the worst state in the USA for unfair districting but the worst entity in the world ever analyzed by the Electoral Integrity Project.
► In today's NY Times — Paul Booth, antiwar organizer and union stalwart, dies at 74 — Paul Booth, a leading architect of the first major march on Washington against the Vietnam War in 1965 and later an influential union organizer with AFSCME and a vigorous opponent of anti-labor legislation, died on Wednesday in Washington. He was 74.
---
T.G.I.F.
► Dolores O'Riordan, the 46-year-old lead singer of The Cranberries, passed away unexpectedly this week. The youngest of nine children born to a farm laborer and school caterer in County Limerick, Ireland, O'Riordan auditioned for and won the Cranberries gig. With the band's enormous success, she became a style icon and hero to Irish girls everywhere. "O'Riordan always looked so small behind those big guitars," wrote Irish journalist Una Mullally this week in The New York Times. "But with fragility there was fierceness, one of our own, the joy of an outsider owning it for herself, and for all of us."
In this live performance of The Entire Staff of The Stand's favorite Cranberries song, O'Riordan starts a bit flat but finishes strong in her trademark Celtic-fluttering fashion. By the end, she delivers a call-and-response that has the crazed crowd wrapped around her little finger. R.I.P., Dolores.
---
The Stand posts links to Washington state and national news of interest every weekday morning by 10 a.m.
Short URL: https://www.thestand.org/?p=63224
Posted by
David Groves
on Jan 19 2018. Filed under
DAILY LINKS
. You can follow any responses to this entry through the
RSS 2.0
. Both comments and pings are currently closed.