Trump's shutdown | Women persist | Bishops side with unions on Janus
Monday, January 22, 2018
---
TRUMP'S SHUTDOWN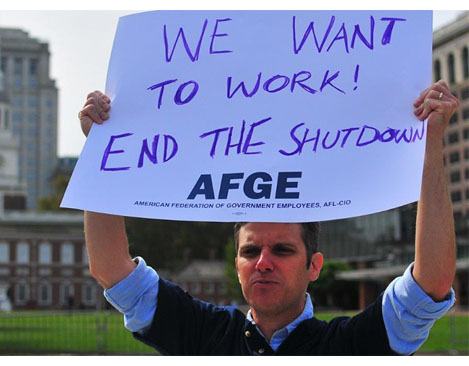 ► From The Hill — Shutdown grinds into workweek after Senate fails to clinch deal — The impact of the closure is set to dramatically increase starting Monday. Hundreds of thousands of government employees face possible furloughs, some federal functions could cease, and it remains to be seen whether public museums and tourist attractions will remain open. But there is optimism that the shutdown, now entering in its third day, could end soon.
ALSO at The Stand — AFL-CIO to GOP Congress: Do your job, end shutdown
► From HuffPost — Federal workers forced to go without pay as government shutdown extends to Day 3 — Thousands of federal workers will also be forced to go without pay. Some ― those who are deemed "non-essential" ― may have to show up for work Monday morning and then be told to go home. Others will have to work without getting paid.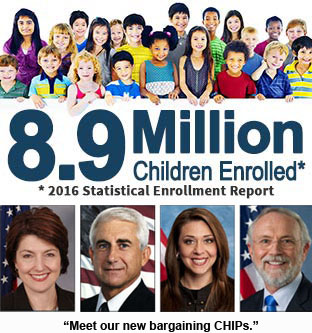 ► From Vox — The government is still shut down and CHIP is still unfunded (by Dylan Scott) — CHIP has become a political football in the shutdown showdown: House Republicans attached a six-year extension of the funding bill after Congress had left the program without long-term funding for four months, in an attempt to win over Democrats — or to bludgeon them for failing to support the bill over other issues like immigration. Senate Republican and Democratic leaders are now discussing a shorter spending bill, for three weeks instead of the House bill's four weeks, which would also include the six-year extension. The Senate is expected to vote Monday on that plan, which could signal the beginning of the end of CHIP's four-month nightmare.
► In the NY Times — Trump vowed to fix federal government. Now it's closed. — Immigration policy, the issue that propelled President Trump's political rise, snarled negotiations to avert a government shutdown.
► In today's NY Times — President unsure of what he wants complicates impasse — Democrats struggle with President Trump, who says he wants to compromise but then is reined in by his own staff, while Republican leaders are loath to guess at his intentions.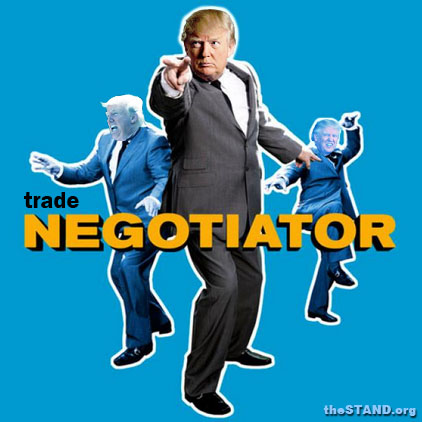 ► From RawStory — Furloughed worker to 'great negotiator' Trump: 'Show your skills' so I can go back to work — J. David Cox and David Fitzpatrick of the American Federation of Government Employees (AFGE) told MSNBC anchor Yasmin Vossoughian that their union is less than impressed with Trump's handling of the crisis so far.
EDITOR'S NOTE — We've said it before and we'll say it again… There was (still is?) a bipartisan deal to keep the government open, but Donald Trump decided he was prepared — perhaps even eager — to shut the federal government down because the deal didn't do enough to keep people of color from what he considers to be "shithole countries" out of America. Trump could end this today if he just accepted the bipartisan deal and declared victory (like he will, no matter what).
► From CNN — White House aide defends anti-immigrant Trump campaign ad — White House legislative director Marc Short defended Monday a recent re-election campaign ad from President Donald Trump that called Democrats "complicit in every murder committed by illegal immigrants."
► From HuffPost — #SchumerShutdown hashtag getting a big boost from Russian bots — As lawmakers wage a messaging war over who caused the government shutdown, Republicans and the White House are getting a big boost in their efforts to blame Democrats for the mess ― from the Russians.
► From Politico — Poll: Almost half of voters question Trump's mental stability
---
WOMEN'S MARCHES



► In the Seattle Times —Renewal and resistance in Seattle — tens of thousands take to streets for Women's March — A year to the day after Donald Trump's election ignited a culture of protest in Seattle, tens of thousands of people took to the streets Saturday to renew their commitment to resist Trump's presidency and to work toward what they see as a more just and inclusive society. No official crowd estimate in Seattle was made, but police put the number of marchers in the tens of thousands.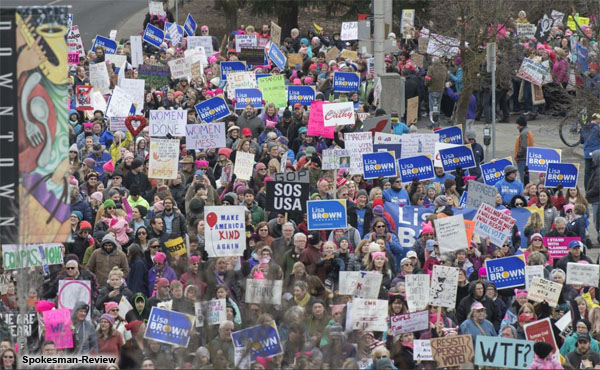 ► In the Spokesman-Review — 6,000 strong, Spokane Women's March exceeds expectations — They came hoisting signs. They came wearing shirts. They came wearing pink hats. In its second year, the Spokane Women's March – now called the Spokane Women's Persistence March – saw an estimated 6,000 people march through the streets, according to organizers and police, before filing into the Convention Center for speeches and songs delivered by local leaders.
MORE Coverage from Bellingham Herald (2,500), Everett Herald (150), Longview Daily News (250), Olympian ("thousands"), Tri-City Herald (300), and the Yakima Herald ("hundreds")
► From The Onion — Mike Pence disappointed in the 200,000 husbands, fathers who permitted women to attend march
---
LOCAL



► In the Yakima Herald — Six growers agree to $2.6 million settlement over unpaid breaks for field workers — Six area growers have agreed to pay a total of $2.6 million to more than 3,000 field workers who were not paid during breaks as required by state law. The settlement was finalized Friday in Yakima County Superior Court.
► In the News Tribune — Dream Act supporters take cause to Tacoma's streets — Dozens of demonstrators took to downtown Tacoma on Friday night to rally in support of rights for undocumented residents of the United States.
► In the (Everett) Herald — Marysville quits fire-department merger talks — Mayor Jon Nehring notified Arlington of the decision in a letter dated Jan. 10.
---
THIS WASHINGTON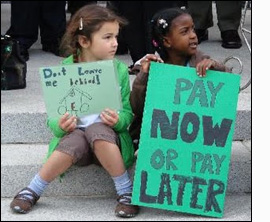 ► From KNKX — School districts ask voters to support local levies after state funding changes — The Feb. 13 special election will be a test of voters' support for local school levies and bond measures in the wake of major changes to the way the state funds public education. Even though the legislature passed a school funding plan, school districts say it doesn't cover everything. There's still a need for local levies, even though legislators put a cap on the amount districts can raise through local property taxes.
► In the Peninsula Daily News — State capital budget misses deadline for affordable housing projects —  The state Legislature's passage of a capital budget Thursday was a day late for affordable housing projects across the state to receive crucial funding. Affordable housing developers had until 5 p.m. Wednesday to apply for federal low-income housing tax credits from the state Housing Finance Commission.
ALSO at The Stand — Finally! Action on capital budget, Washington Voting Rights Act
► In the Olympian — Lawmakers want to put $500 million for mental health facilities up for a vote — A group of legislators have proposed asking voters later this year to approve $500 million in bonds to pay for a variety of mental health projects such as crisis centers and transitional housing. The measure has drawn some praise but also concerns from the Republican state treasurer over whether the plan's borrowing strategy is fiscally responsible.
► From KNKX — Judge rules state lawmaker records subject to disclosure — A coalition of news outlets have won a partial victory in a public records lawsuit against the Washington Legislature. In a ruling Friday morning, a judge in Thurston County said lawmakers are subject to the state's public disclosure law.
► In the Seattle Times — The cost of carbon: Pay now or pay later (editorial) — Doing something is expensive. Making a transition to cleaner energy, less sprawl and more fuel-efficient transportation would create millions of jobs. But advocates shouldn't diminish the pain of the transition.
---
NATIONAL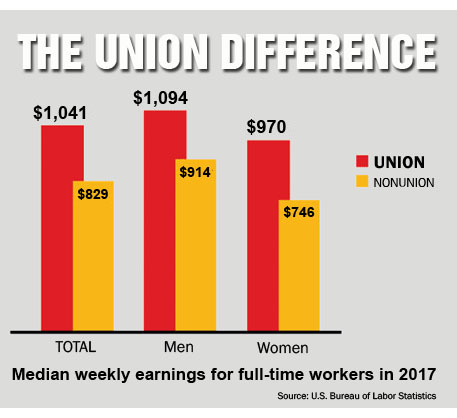 ► In today's People's World — Unions grew by 262K members in 2017, density stays at 10.7 percent — The nation's unions grew by 262,000 members last year, to 14.817 million and union density stayed at 10.7 percent, the Bureau of Labor Statistics announced. Unionists' wage advantage over their non-union colleagues grew again, BLS said. Median weekly earnings were $860 for each worker in 2017, the survey showed. But the median for unionists was $1,041, compared to $829 for non-unionists. The median is the point where half the group is above the figure and half below.
ALSO TODAY at The Stand — State posts big gains in union membership
► In today's LA Times — Los Angeles Times journalists vote 248-44 to unionize — Journalists at the Los Angeles Times have overwhelmingly elected to form a union, a first for the 136-year-old news organization that for much of its history was known for its opposition to organized labor.
► From the AFL-CIO — Victory at LA Times continues digital, newsroom organizing momentum — The vote at the Times is part of a larger trend that has been going on in recent years where folks in newsrooms that are digital or have a strong digital presence have been exercising their freedom to come together in union.

► From SAG-AFTRA — Outstanding film, television performances honored — The Screen Actors Guild Awards presented its coveted Actor statuettes for the outstanding motion picture and television performances of 2017 at the 24th Annual Screen Actors Guild Awards. Honored with individual awards were Frances McDormand, Gary Oldman, Allison Janney and Sam Rockwell for performances in motion pictures, and Nicole Kidman, Alexander Skarsgård, Claire Foy, Sterling K. Brown, Julia Louis-Dreyfus and William H. Macy for performances in television.
► In the NY Times — As a factory closes, a Canadian city blames free trade — With the closing of plants like a 126-year-old G.E. factory, many in Peterborough, Ontario, scoff at the idea that NAFTA benefits only Canada and Mexico.
► In today's Washington Post — Ahead of Davos, even the 1 percent worry about inequality — There has arguably never been a better time to be a member of the 1 percent, yet there is growing unease among the world's millionaires and billionaires that this current gilded age could soon be cut short by the rise of populism and the deepening inequality fueling it.
---
TODAY'S MUST-READ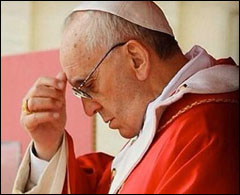 ► From Religion News — Catholic bishops side with labor unions in Supreme Court case — U.S. Roman Catholic bishops are backing public sector unions in an upcoming Supreme Court case, pitting church leaders against the Trump administration and conservatives in a legal battle over how organized labor is financed. In an amicus brief filed on Friday (Jan. 19) in the case of Janus v. AFSCME, the U.S. Conference of Catholic Bishops sides with the union, which is being challenged by the State of Illinois over its right to collect money from nonmembers for collective bargaining. The bishops equated the effect of a ruling against the unions to the landmark high court decisions, Roe v. Wade and Obergefell v. Hodges, which respectively legalized abortion and same-sex marriage.
ALSO at The Stand — Supreme Court tees up right-wing assault on unions (Oct. 9, 2017)
---
The Stand posts links to Washington state and national news of interest every weekday morning by 10 a.m.
WASHINGTON IS A UNION STATE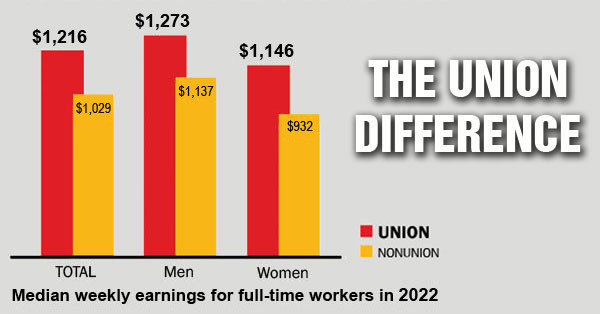 CHECK OUT THE UNION DIFFERENCE in Washington state: higher wages, affordable health and dental care, job and retirement security.
FIND OUT HOW TO JOIN TOGETHER with your co-workers to negotiate for better working conditions and respect on the job. Or go ahead and contact a union organizer today!