I AM 2018 | School bus strike begins | Obscuring tip theft | Et tu, Harley?
Thursday, February 1, 2018
---
I AM 2018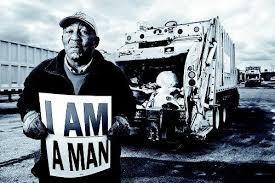 ► From AP — Moment of silence set to honor Memphis sanitation workers — Today, mayors and elected officials in more than 70 U.S. cities are expected to observe a moment of silence to honor the 50th anniversary of the workers' death, their pivotal strike and King's legacy. Sanitation drivers plan to pull over and people are expected to gather and bow their heads in silence during the demonstration, organized by the "I Am 2018" campaign, which is led by the American Federation of State, County and Municipal Employees.
ALSO at The Stand — I AM 2018: Moment of silence set for Feb. 1
► From Public News Service — Unions hold moment of silence for 50th anniversary of Memphis strike — "You look at what fights they were undertaking 50 years ago and it's very similar fights that we have today," said WFSE Vice President Judy Kuschel. "We still have people injured and killed on the job. We still have economic injustice. We still have housing that's not affordable for working people. We still have racial inequality." The nationwide moment of silence will take place at 2:20 p.m. pacific time. But Kuschel said she encourages people to take a moment of silence whenever they are able. The Washington State Labor Council will hold a moment of silence at their Legislative Conference on Friday in Olympia.
ALSO at The Stand — Sign up for WSLC's Feb. 1-2 legislative reception, lobby day
---
LOCAL
► In today's Seattle Times — Seattle school-bus driver strike could last for days, union says — The union representing Seattle school-bus drivers says the strike that starts Thursday could continue for days if the union doesn't receive a better offer from school-bus contractor First Student. The strike by 400 bus drivers means that, for the second time this school year, 12,000 Seattle students will need to find other ways to get to and from school without their usual yellow-bus service. Members of Teamsters Local 174, which represents Seattle Public Schools bus drivers, went on a one-day strike in November 2017 after negotiations stalled between the union and First Student.
ALSO at The Stand — Seattle school bus drivers will strike Feb. 1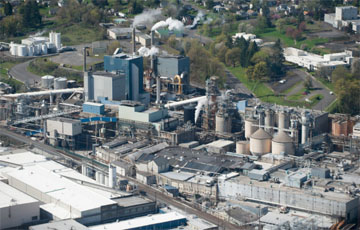 ► In today's (Vancouver) Columbian — Camas mill will lay off workers starting May 1 — The state Employment Security Department announced Wednesday that the mill will officially begin laying off employees May 1. Mill owner Georgia-Pacific, a subsidiary of Koch Industries, first announced the layoffs in November but hadn't said when they would happen. Layoffs will be staggered until equipment is fully removed, but 280 to 300 jobs are expected to be lost in the end. The local head of the union (AWPPW) representing papermakers is hopeful they will land on their feet.
► In today's (Longview) Daily News — Port of Kalama to conduct broad environmental review of $1.8B methanol plant — The Port of Kalama announced Wednesday that it plans to conduct an additional environmental review of Northwest Innovation Works' proposed methanol plant.
► In today's (Everett) Herald — Everett firefighter case moved to state Court of Appeals — The city is asking the court to overturn a decision that the city can't set minimum staffing levels.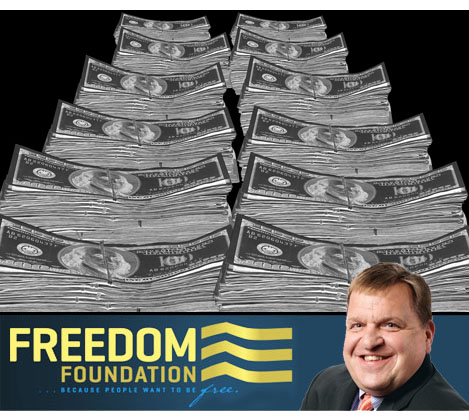 ► In the NW Labor Press — Meet the 'anti-union' organizers — The Freedom Foundation uses public records requests and legal action to get public employee union membership lists, and then follows up with mailings, phone calls, and in-person visits to union members' homes, all with one message: Drop the union, and save some money… Luckily for the labor movement, it's not clear the Freedom Foundation's "dump the union" message is working.
► In the News Tribune — Tacoma's ex-mayor Marilyn Strickland lands top job at Seattle chamber of commerce — The Seattle Metropolitan Chamber of Commerce announced Strickland will be its new president and CEO.
---
THIS WASHINGTON

► In today's Seattle Times — State Health Department raises alarm on spread of radioactive particles at Hanford — The agency has sent a strongly worded letter of concern to the U.S. Energy Department about elevated readings of radioactive contamination that state monitoring has found across the Hanford Site.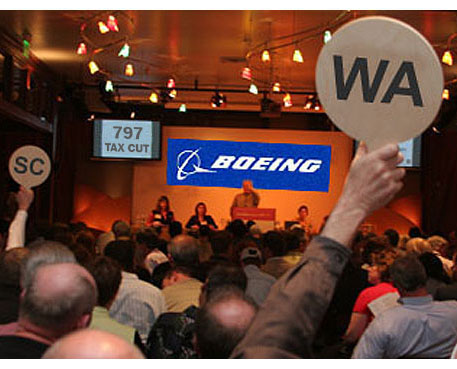 ► In today's Seattle Times — Work to ensure Boeing builds its next jet in the Puget Sound region (editorial) — A task force convened by Gov. Jay Inslee last year is making progress and preparing to submit a bid if there's a formal request for site proposals later this year… Boeing is unlikely to receive another huge tax incentive package, and so far it hasn't indicated that's required, according to state Commerce Secretary Brian Bonlender… Past performance is an excellent indicator of future success, and Washington is making smart investments to ensure its workers, Boeing and other companies do even better in the future.
► In today's Yakima H-R — Sen. Honeyford seeks tax exemption for mushroom growing company planning to build in Sunnyside — Sen. Jim Honeyford's (R-Sunnyside) bill would grant sales tax exemptions for the materials, equipment and labor for Ostrom's Mushroom Farms to build a new $25 million mushroom farm. Honeyford, who does not yet know the exact cost of the bill, said Ostrom's will hire 200 people to work at the plant, with average annual wages of about $40,000.
► In the Skagit Valley Herald — Former Rep. Elizabeth Scott to run for state Senate — Former state Rep. Elizabeth Scott (R) announced Wednesday she will run this year for the state Senate seat in the 39th Legislative District. It is a seat held by newly appointed Sen. Keith Wagoner (R-Sedro-Woolley).
► In today's Seattle Times — Trump's first year has been a resounding success (by state Sen. Doug Ericksen) — No matter how you slice it and no matter how you feel about the results, Trump's first year in office is one of the most successful of all time.
EDITOR'S NOTE — What's a guy gotta do to get a new job up in here?
---
THAT WASHINGTON
► From Bloomberg — Labor Dept. ditches data on worker tips retained by businesses — Labor Department leadership scrubbed an unfavorable internal analysis from a new tip pooling proposal, shielding the public from estimates that showed employees could lose out on billions of dollars in gratuities, four current and former DOL sources tell Bloomberg Law. Senior department political officials—faced with a government analysis showing that workers could lose billions of dollars in tips as a result of the proposal—ordered staff to revise the data methodology to lessen the expected impact.
ALSO at The Stand — Trump's Labor Dept. wants to let bosses confiscate workers' tips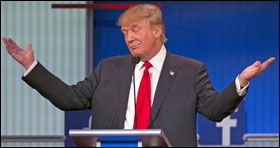 ► From Quartz — Under Trump, U.S. jobs are moving overseas even faster than before — According to Good Jobs Nation, government records show more than 10,000 jobs at federal contractors have been sent over overseas since Trump was elected. That's more than double the average annual amount during Barack Obama's presidency.
► In today's NY Times — Instead of bridging immigration gap, Trump widens it — Rather than act as a catalyst for cooperation, the president's State of the Union address seemed to only increase the rancor, our correspondents wrote in an analysis of reactions to the speech.
► In today's NY Times — Trump's $1.5 trillion infrastructure plan is light on the details — The proposal received a cool reception from Democrats, who disagree with the president over how to finance the nation's ailing roads, bridges and other infrastructure.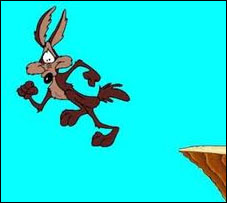 ► In today's Washington Post — Federal government on track to be out of money sooner than expected because of new tax law — If the debt ceiling isn't raised by the first half of March, "the government would be unable to pay its obligations fully, and it would delay making payments for its activities, default on its debt obligations, or both," the Congressional Budget Office said.
► From The Hill — Dems vow to repeal parts of GOP tax law — Democrats are vowing to undo parts of the GOP's tax-code overhaul if they win back control of the House in November. Democrats are particularly critical of provisions cutting the top individual tax bracket from 39.6 percent to 37 percent and raising the threshold for exemption from the estate tax, both of which benefit wealthy people.
► From The Hill — House GOP warming to ObamaCare fix — Key House Republicans are warming to a proposal aimed at bringing down ObamaCare premiums, raising the chances of legislative action this year to stabilize the health-care law. House GOP aides and lobbyists say that top House Republicans are interested in funding what is known as reinsurance.
---
NATIONAL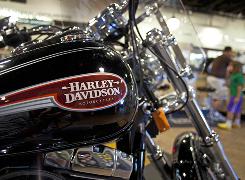 ► In today's Chicago Tribune — Harley-Davidson shuts plant as woes worsen for Trump's model manufacturer — The Milwaukee-based motorcycle maker will close its factory in Kansas City and consolidate production in York, Penn. In closing the Kansas City plant, Harley will eliminate about 800 jobs. At the same time, the company is building a factory in Thailand that will assemble bikes using components shipped from the U.S. … Trump praised the company last year as a "great example" of a business creating jobs and building factories in the country.
From KUOW — No gain from tax incentives for Amazon warehouses, study says — A new study from the Economic Policy Institute says places that have received Amazon investments in warehouses don't get the growth they bargained for. The researchers say warehousing jobs do jump by about a third, but that doesn't translate to real jobs growth for the overall community.
---
The Stand posts links to Washington state and national news of interest every weekday morning by 10 a.m.
Short URL: https://www.thestand.org/?p=63576
Posted by
David Groves
on Feb 1 2018. Filed under
DAILY LINKS
. You can follow any responses to this entry through the
RSS 2.0
. Both comments and pings are currently closed.