I-940 do-over | Cathy under siege | Last call for the middle class
Monday, April 23, 2018
---
THIS WASHINGTON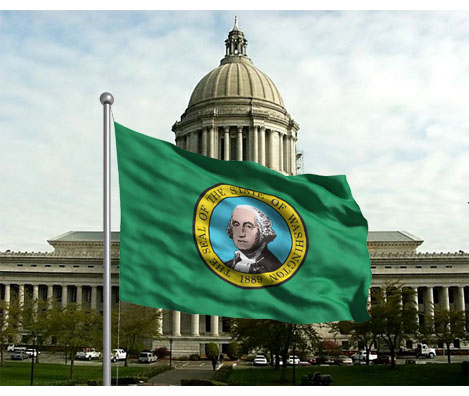 ► In today's Seattle Times — State lawmakers violated state constitution when rewriting police deadly force laws, judge says — The judge said state lawmakers acted improperly when they passed an amendment to Initiative 940 before approving the initiative itself. She ordered that the initiative be put on the November election ballot. While attorneys for the Legislature immediately appealed the decision, Friday's ruling was yet another snag in the long-running push to make it easier to prosecute police for a wrongful shooting.
► In the Peninsula Daily News — Judge halts pay or appear: New state law to impact finances in Clallam, Jefferson counties — District Court Judge Rick Porter has eliminated his pay-or-appear program in the wake of a new state law that will cramp finances in Clallam and Jefferson counties.
► In the Walla Walla U-B — Food issues run deep at Washington State Penitentiary — According to retired officials, former inmates and outside researchers, structural and managerial changes at the Department of Corrections led to a gradual but significant decline in the quality and, some argue, the nutrition of food served to inmates, all in the absence of ample evidence that these changes save taxpayers money.
---
ELECTIONS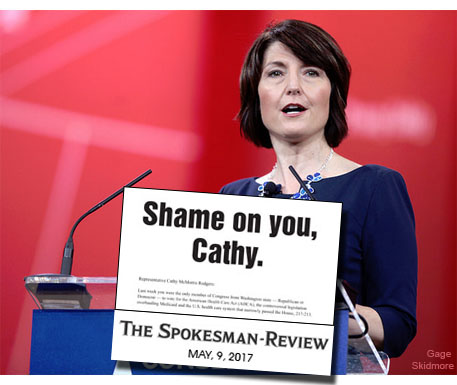 ► From Politico — The one woman in Republican leadership is under siege — The lone female member of House Republican leadership is under siege in D.C. and back home in Washington state. In Congress, several fellow GOP members are pining for her job, questioning her effectiveness as chairwoman of the conference and weighing whether to challenge her. At the same time, McMorris Rodgers has suddenly found herself at risk of losing her seat altogether — a Republican in a blue-trending state with a Democratic wave potentially on its way.
---
LOCAL
► From the AFL-CIO — Macy's workers unite across the country — Macy's workers and their supporters held three rallies last Thursday, one as far away as Seattle, as UFCW locals 400 and 21 gear up to negotiate their next union contracts with the company. Workers want "better pay, better hours, better schedules, better everything," UFCW 400 member Bianca Morris said.
► From The Stranger — UW will delay closing psychiatric unit, open new beds at Northwest Hospital — Nurses in the UWMC unit learned earlier this month that UWMC was considering closing part or all of their unit due to financial losses and necessary expensive upgrades. The closure would have resulted in fewer mental health care beds in a state already facing a shortage.
► In today's Bellingham Herald — Here's good news for Whatcom's rebounding construction industry — Western Washington University and Whatcom Community College have begun work on new buildings as well as renovation projects that will keep construction workers busy this summer. This is good news for an industry rebounding from the recession.
► In the (Everett) Herald — A strong economy + growth = a shortage of school bus drivers — Even in hard times, many school districts go looking for bus drivers. It can become that much harder when the economy is humming.
► In the (Longview) Daily News — Local grain terminals could feel sting of Chinese tariffs — Revenues at the ports in Longview and Kalama are closely tied to grain, and the ports would undoubtedly feel the sting of steep Chinese tariffs on U.S. grain exports.
► From PR Newswire — Laid-off pulp and paper workers, with the community, team up to picket WestRock — Community members, pulp and paper workers, and economic-justice advocates in Newwberg, Ore., will hold a picket April 24 to demand that WestRock, owners of the Newberg paper mill, make the idled property available for sale to buyers who would restart the mill.
► In the Seattle Times — 8-term Washington congressman Al Swift dies at 82 — Al Swift, a broadcaster turned eight-term Democratic congressman from Washington who played key roles in modernizing Pacific Northwest hydroelectric energy regulation to preserve salmon habitat and establishing the so-called "motor-voter" law to increase voter registration, died Friday in Alexandria, Virginia, family members said.
---
THAT WASHINGTON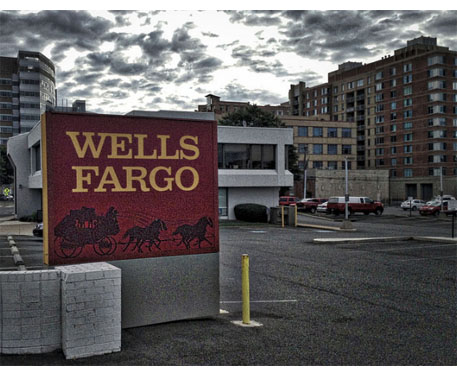 ► From Vox — Wells Fargo just got fined $1 billion. Republicans cut its taxes by $3.7 billion. — The Consumer Financial Protection Bureau, the US government's top consumer watchdog, hit Wells Fargo with a $1 billion fine on Friday for improperly charging thousands of customers for auto insurance they didn't need — it's the agency's second-largest fine in its history, and its first enforcement action since Mick Mulvaney took over as acting director in November.
ALSO at The Stand — Wells Fargo greed is killing American jobs; rally April 24
► In today's Washington Post — Wisconsin is the GOP model for 'welfare reform.' But as work rules grow, so does this family's distress. — Statistics show that the state has cut spending on food stamps by 28 percent since enacting stricter work requirements. But those hopeful numbers belie the continuing struggles of low-income families trying to meet increasing standards for public assistance.
---
NATIONAL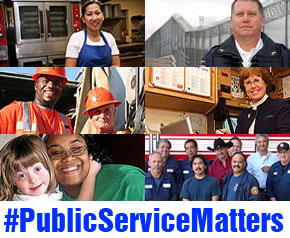 ► MUST-READ in today's NY Times — Public servants are losing their foothold in the middle class — For generations of Americans, working for a state or local government — as a teacher, firefighter, bus driver or nurse — provided a comfortable nook in the middle class. No less than automobile assembly lines and steel plants, the public sector ensured that even workers without a college education could afford a home, a minivan, movie nights and a family vacation. In recent years, though, the ranks of state and local employees have languished even as the populations they serve have grown. They now account for the smallest share of the American civilian work force since 1967. The 19.5 million workers who remain are finding themselves financially downgraded. Teachers who have been protesting low wages and sparse resources in Oklahoma, West Virginia and Kentucky — and those in Arizona who say they plan to walk out on Thursday — are just one thread in that larger skein.
EDITOR'S NOTE — Meanwhile, the U.S. Supreme Court has teed up a specious case intended to weaken the ability of public employees to stand together and negotiate fair wages and working conditions.
► In the NY Times — How the loss of union power has hurt American manufacturing (by Louis Uchitelle) — Want to make America great again and keep factories in the United States? Try strengthening labor unions. That may seem counterintuitive, and certainly contrary to the direction the country has been moving in lately. But the reality is that when organized labor dug in its heels — as it did regularly in the United States until late in the 20th century — manufacturing companies thought twice about shutting a factory and transferring production to another country.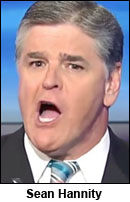 ► From The Hill — Sean Hannity linked to shell companies that spent $90M on property — Fox News host Sean Hannity is linked to a group of shell companies that have spent $90 million buying hundreds of homes across the U.S through the help of foreclosures and the US Department of Housing and Urban Development.
---
The Stand posts links to Washington state and national news of interest every weekday morning by 10 a.m.
Short URL: https://www.thestand.org/?p=65956
Posted by
David Groves
on Apr 23 2018. Filed under
DAILY LINKS
. You can follow any responses to this entry through the
RSS 2.0
. Both comments and pings are currently closed.