Good jobs go begging | Scathing Hanford report | DACA win
Wednesday, April 25, 2018
---
TODAY'S MUST-READ

► From KUOW — High-paying jobs go begging while high school grads line up for bachelor's degrees — Garret Morgan, 20, is already working on a job site when he isn't here at the Pacific Northwest Ironworkers shop. Seattle is a forest of construction cranes, and employers are clamoring for skilled ironworkers. He'll finish with enough college credits to earn an associate degree after four and a half to five years. In the meantime, he gets benefits, including a pension, from employers at the job sites where he's training. And he's earning $28.36 an hour, or more than $50,000 a year, which is almost certain to steadily increase. As for his friends from high school, "they're still in college," he said with a wry grin. "Someday maybe they'll make as much as me."
In fact, while a shortage of workers is pushing wages higher in the skilled trades, the financial return from a bachelor's degree is softening, even as the price — and the average debt into which it plunges students — keeps going up. Yet so effectively have high school graduates been encouraged to get one that high-paid jobs requiring shorter and less expensive training are going unfilled. This affects not only them, but has become a growing threat to the economy.
---
LOCAL
► In today's Tri-City Herald — Feds bash Hanford nuclear waste plant troubles, question DOE priorities — Problems first identified six years ago continue the plague the multi-billion-dollar Hanford vitrification plant, according to federal investigators with the Government Accountability Office. The Department of Energy and its contractor have not shown that the plant has the quality needed to operate safely when it starts treating some of the nation's deadliest nuclear waste.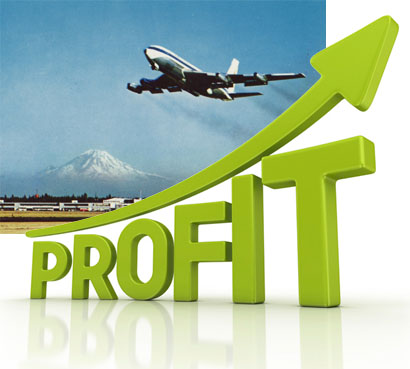 ► In today's Seattle Times — Boeing reports strong earnings and plans increase in 767 production — Boeing stock rose when the stock market opened Wednesday after it released a strong first quarter earnings report and raised its projection for 2018 profits by 3 percent. In further encouraging news, Boeing announced that it will raise the production rate of the 767 from 2.5 to 3 jets per month beginning in 2020 because of a substantial increase in demand for the cargo freighter version of that aircraft. That should buoy the level of production jobs in Everett.
► From Teamsters 174 — Organizing victory: Airgas employees vote to join Teamsters Local 174 — Last week, 23 Airgas drivers in the Seattle area voted to become members of Teamsters Local 174. The group of drivers, who perform a wide variety of services including everything from delivering essential gases to hospitals to keeping soda fountains running with deliveries of liquid CO2, will join over 700 other Airgas employees across the country as members of the Teamsters Union.
EDITOR'S NOTE — Want to join together with your co-workers to negotiate better wages and working conditions? Contact a union organizer today!
---
THIS WASHINGTON

► In today's (Everett) Herald — Survey: Where can state school funding do the most good? — The leader of the state's public school system wants advice from Washington residents on how money can be best spent to improve education. Superintendent of Public Instruction Chris Reykdal will launch an online survey Wednesday to gauge the level of importance of putting dollars into smaller classes, safer schools, retaining teachers and a dozen other matters.
---
THAT WASHINGTON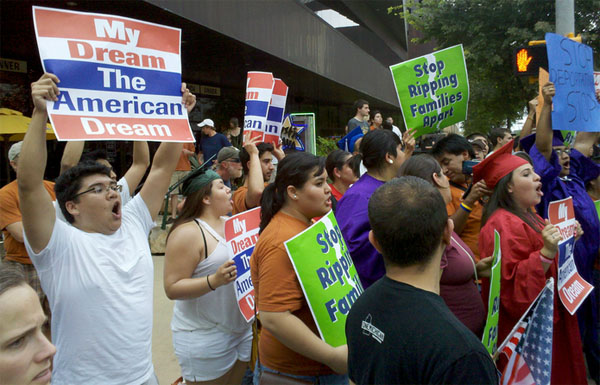 ► In today's NY Times — U.S. must keep DACA and accept new applications, federal judge rules — In the biggest setback yet for the Trump administration in its attempt to end a program that shields some undocumented young adults from deportation, a federal judge ruled Tuesday that the protections must stay in place and that the government must resume accepting new applications.
► In today's Washington Post — Trump's travel ban faces its latest test: the Supreme Court — Justices will weigh whether the president's travel ban is a necessary step to protect the country from terrorism or an illegal and unconstitutional fulfillment of campaign promises to ban Muslim immigrants.
► From The Hill — Conservatives eye new tax cut for capital gains — Republican lawmakers and prominent conservative leaders such as Grover Norquist say they want capital gains to be indexed to inflation, saying it would give the economy a boost. They are pursuing both legislation and regulatory action in an effort to achieve that goal.
► From The Hill — McMorris Rodgers calls for messaging meeting with younger members — House Republican Conference Chairwoman Cathy McMorris Rodgers (R-Wash.) has called a meeting Thursday with a group of younger GOP lawmakers following reports that they have been dissatisfied with her management of the Republican conference.
► From AP — Republicans unsettled by narrow win in House race in Arizona — Tuesday's narrow victory by Republican Debbie Lesko over a Democratic political newcomer sends a big message to Republicans nationwide: Even the reddest of districts in a red state can be in play this year. Early returns show Lesko winning by about 5 percentage points in Arizona's 8th Congressional District where Donald Trump won by 21 percentage points.
---
SWAMP UPDATE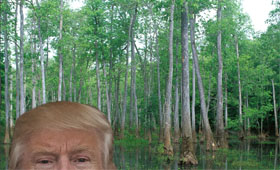 ► From HuffPost — Mick Mulvaney admits he spoke only to lobbyists who paid him — President Trump's budget director and the acting head of a top consumer watchdog group, raised eyebrows on Tuesday with an anecdote about his time in the House of Representatives. "We had a hierarchy in my office in Congress," he said. "If you're a lobbyist who never gave us money, I didn't talk to you. If you're a lobbyist who gave us money, I might talk to you."
► In today's Washington Post — White House vows to fight for VA nominee facing allegations of misconduct — The administration's decision to rally around Ronny Jackson's nomination to lead the Department of Veterans Affairs came as the president's doctor was besieged by accusations that he improperly dispensed drugs, created a hostile workplace and became intoxicated on duty.
---
NATIONAL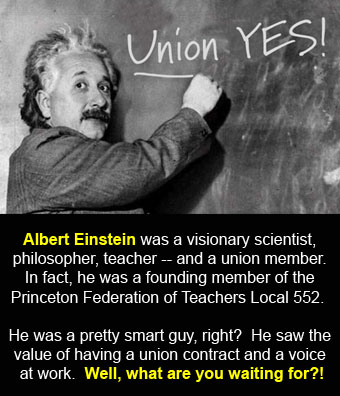 ► From the AFL-CIO — Big week for workers as more than 10,000 join together in union in one week — From flight attendants to graduate students, each day more working people are gaining the power to change an economy rigged against us. "We're living in a profound moment of change," said AFL-CIO President Richard Trumka. "By joining together in a union, working people are joining, fighting and winning together for the dignity that we've earned."
EDITOR'S NOTE — What are you waiting for? Contact a union organizer today!
► From NPR — Newsroom to 'Chicago Tribune': With 85% backing, we have votes for union — Organizers of a newsroom union at the Chicago Tribune have informed its publisher, Tronc, that colleagues have given such overwhelming formal support for their effort that the paper's parent company should recognize the guild voluntarily and start to negotiate a contract. It is quite a turnaround in fortunes for unions at Tronc, which comes from a strong anti-union background. Historically, the Tribune and its corporate owners took a strong stance against unions at the paper and in society more broadly.
► From Vox — Arizona teachers want more than a raise. They want public schools funded again. — Arizona teachers are planning a walkout on Thursday if the governor and state legislature don't increase teacher pay, restore education funding, and promise not to implement more tax cuts. They would join a wave of teacher groups striking across the nation, from West Virginia to Oklahoma to Kentucky.
► In the Cleveland Plain Dealer — Teacher walkouts in other states unlikely in Ohio: Here's why — The teacher walkouts in Oklahoma and West Virginia, plus the teacher protests in Kentucky and Arizona, that have caught national attention in recent weeks won't likely happen in Ohio. Ohio's teachers unions say teachers here have better pay and conditions because Ohio gives them greater collective bargaining rights.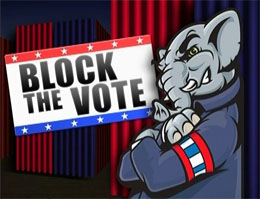 ► In the St, Louis Post-Dispatch — Plan to move Missouri's 'right to work' vote to August primary advances — A GOP-led effort to move a referendum on making Missouri a "right to work" state is advancing in the Legislature. Republicans want to move the statewide vote from the November general election to the August primary, when fewer voters traditionally go to the polls.
► From CNN — Walmart's CEO earns 1,188 times as much as the company's median worker — Doug McMillon earned $22.8 million during the retailer's last fiscal year, which ended on January 31, according to a company filing. Walmart's median employee, meanwhile, earned $19,177 in the same period.
► From Reuters — Protesters greet Amazon's Jeff Bezos in Germany — Hundreds of Amazon workers blew whistles and banged drums on Tuesday to protest against the presentation of a German award to Jeff Bezos, the ecommerce firm's chief executive.
---
WORKERS MEMORIAL DAY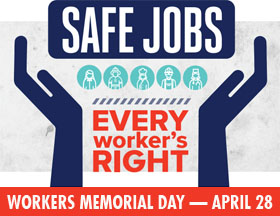 ► In the Detroit News — Labor Voices: We need workplace protections (by UAW President Dennis Williams) — When we kiss our loved ones' goodbye to head to work, we don't expect tragedy. Saturday is Workers Memorial Day, a time for all of us to remember those who went to work but unfortunately never returned home because they lost their lives while on the job. It's also a day to remember that we must keep fighting for safe workplaces and continue to fight short cuts that lawmakers are pursuing as they turn back the clock on health and safety regulations in Congress.
ALSO at The Stand — Workers Memorial Day events planned throughout the state
---
The Stand posts links to Washington state and national news of interest every weekday morning by 10 a.m.
WASHINGTON IS A UNION STATE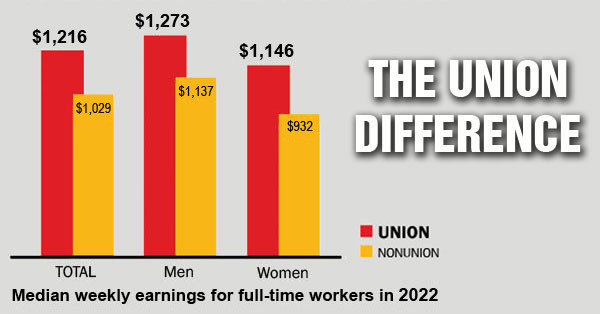 CHECK OUT THE UNION DIFFERENCE in Washington state: higher wages, affordable health and dental care, job and retirement security.
FIND OUT HOW TO JOIN TOGETHER with your co-workers to negotiate for better working conditions and respect on the job. Or go ahead and contact a union organizer today!