Something for nothing | Sabotaging health care | Slip Slidin' Away
Friday, May 18, 2018
---
THE WAR ON UNIONS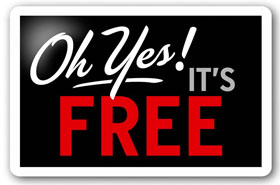 ► MUST-READ in today's Olympian — If a worker pays no dues, why get union benefits? (editorial) — The current battle against public-sector unions is coming to a head at the U.S. Supreme Court in a case known as Janus vs. AFSCME in the state of Illinois… Of course the end game here is to undermine membership in unions… It's worth asking: If workers can opt out of paying a share of contract bargaining costs, should they also opt out of benefits? Should state employees opting out be entitled to health-insurance benefits at the rate they receive them – with taxpayers picking up 85 percent of premiums? Or should they pay a higher percentage? Should opting-out employees receive cost of living raises at the same level as those who pay dues or agency fees?
ALSO at The Stand — OWLS plans picket May 22 outside Janus event in Bellevue
► In the NY Amsterdam News — Campus workers organize as Janus decision nears — Graduate students on local college campuses continue to organize and fight for better wages and work conditions. In Washington, D.C., however, the U.S. Supreme Court is closer to making a decision that could affect union labor around the country.
PREVIOUSLY at The Stand — It's official: Univ. of Washington Postdocs vote to join UAW (May 11)
---
LOCAL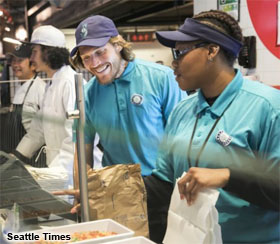 ► In today's Seattle Times — This Safeco concessions-stand worker is homeless, and he's not the only one — It's unlikely that any of Andrew Ritts' customers would suspect where he slept when he got off work that day — the Salvation Army emergency homeless shelter in downtown Seattle, where Ritts sleeps almost every night. He was one of 27 workers at Wednesday's Mariners game from the Millionair Club's temporary work program for people who are homeless, or who would be if it weren't for the work.
► In today's Seattle Times — Seattle's transportation department struggles with rising costs, unkept promises — SDOT says it can't deliver on promises made by its massive 2015 construction levy, called Move Seattle. The department also is dealing with an over-budget and on-hold streetcar project.
► In today's Seattle Times — After cancellation fears, Northwest Folklife Festival organizers optimistic about future — After asking the public for — and receiving — a large increase in donations last year, the festival that has served for decades as an annual showcase for the Northwest's many different cultures and traditions, is back this year.
EDITOR'S NOTE — As Mayworks concludes, the Labor Showcase at Northwest Folklife will be Sunday, May 27 from 7 to 9 p.m. at Seattle Center's Cornish Playhouse (Mercer St. side) — Featuring: John O'Connor, Linda Allen, Jerrell Davis (Rell Be Free), and the Seattle Labor Chorus with a Climate Justice musical docudrama.
---
THIS WASHINGTON
► In today's Spokesman-Review — Charter schools Round 2: Court questions oversight, teacher pay — In the second round of arguments over charter schools authorized by the Legislature, justices seemed to focus on how the schools are overseen by a state commission that is appointed, not elected like local school boards, and the way their teachers are paid.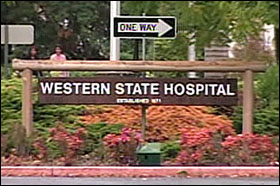 ► From KUOW — At Western State Hospital, a waitlist to get in and a waitlist to get out — With more than 850 beds, Western State is one of the largest psychiatric hospitals west of the Mississippi River. More than 500 of those beds are reserved for patients who are civilly committed because a judge determines they pose a risk to themselves or others. The remaining 270 beds are for forensic patients who come through the criminal justice system. But even with all those civil beds, as of this month 106 civil patients were awaiting admission to the hospital, according to DSHS. The average wait time is 62 days for younger adults and 48 days for older adults. By contrast, as of May 1, Oregon State Hospital had 18 people on its civil commitment waitlist and an average wait of 20 days
---
THAT WASHINGTON
► From HuffPost — Obamacare premiums will be way higher next year. They didn't have to be.  — Double-digit premium increases again appear to be on the horizon for many consumers. And according to what these insurers are telling states, those rate hikes wouldn't be nearly as big if not for actions President Trump and the GOP-led Congress have taken.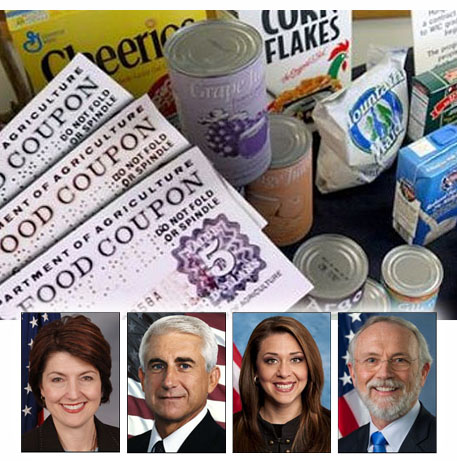 ► From The Hill — Immigration fight threatens GOP farm bill — A fierce immigration fight among Republicans is threatening to derail the GOP farm bill, just hours before the legislation is scheduled to reach the House floor.  The Freedom Caucus, a band of roughly 30 conservative hard-liners, claims to have enough votes to block the farm bill unless Republican leaders agree to schedule a vote on a separate immigration measure from Judiciary Chairman Bob Goodlatte (R-Va.) The push comes at a time when a group of moderate Republicans are moving ahead with a discharge petition aimed at forcing a series of immigration votes on the House floor.
ALSO at The Stand — Tell Congress: NO harmful changes to SNAP — Farm bill's onerous rules for food assistance would cut off working families, and a vote could happen TODAY!
► ICYMI in the Washington Post — Republicans are betting it all on aging white Trump voters (by Greg Sargent) — Ryan and his top lieutenants are working overtime to squash an effort by Republicans to force a vote in the House to provide the Dreamers with a path to legalization. Why don't GOP leaders want this vote? Because it would pass. And this would enrage the Trump base, depressing their midterm turnout.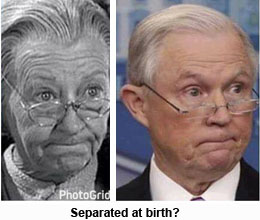 ► From HuffPost — Jeff Sessions uses exceptional power over immigration courts to limit judges' authority — Attorney General Jeff Sessions used his office's vast power over immigration courts on Thursday to curb immigration judges' authority to administratively close cases. The order could dramatically increase the already record-high backlog that immigration courts are experiencing and encourage judges to issue swift removal orders for immigrants, even if they have a case to stay in the United States.
► From The Stranger — ICE can and will use cannabis against you — Although 29 states and the District of Columbia have medical cannabis programs — and nine of those states (and DC!) have recreational cannabis programs — cannabis remains illegal at the federal level. As such, the feds view cannabis use as unacceptable for any reason. Since immigration law is federal law, any noncitizens need to avoid using, possessing, or growing cannabis.
► From Slate — To deport a Dreamer, ICE claimed he was 'gang-affiliated.' A federal judge ruled that ICE was lying. — On Tuesday, U.S. District Judge Ricardo S. Martinez shot down the federal government's efforts to strip Daniel Ramirez Medina of his DACA status. What may be most remarkable about Martinez's decision, though, is its blunt repudiation of ICE's main claim—that Ramirez is "gang-affiliated." The judge did not simply rule against ICE. He accused the agency of lying to a court of law.
---
T.G.I.F.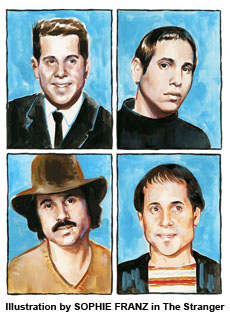 ► This week's MUST-READ for music fans is "Stop Pretending You Don't Like Paul Simon" by The Stranger's Sean Nelson. Set aside some time to read the whole thing and listen to the songs embedded in this fantastic retrospective of the legendary 76-year-old performer's career. A taste…
It's hard to think of a hit song that paints a bleaker picture of life than "Slip Sliding Away," or any song so catchy that you can sing along with every syllable, mirroring every vocal leap, without realizing just how melancholy the words coming out of your mouth are. The people in this song are desperate and defeated, but Simon's melody ennobles them, while his groove pulls them along. "Dolores, I live in fear / my love for you's so overpowering I'm afraid that I will disappear." "A good day ain't got no rain" and "a bad day's when I lie in bed and think of things that might have been"? Jeez.
Simon's "Homeward Bound: Farewell Tour" arrives at Seattle's Key Arena tonight. Although The Entire Staff of The Stand isn't fortunate enough to have tickets, we did get to see Simon's Graceland tour when we were young. It was truly a marvel — one of the best live performances we've ever seen. As so we share Nelson's conclusion that Simon deserves his spot among the greatest songwriters of the century:
Ten years before "Slip Slidin' Away," Simon wrote "Mrs. Robinson." Ten years after it came Graceland. Do you see where I'm going with this? In what world is that not a formidable career? By what yardstick is this guy not one of the all-time greats?
---
The Stand posts links to Washington state and national news of interest every weekday morning by 10 a.m.
WASHINGTON IS A UNION STATE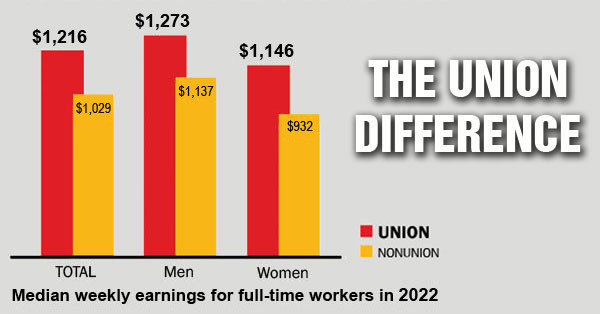 CHECK OUT THE UNION DIFFERENCE in Washington state: higher wages, affordable health and dental care, job and retirement security.
FIND OUT HOW TO JOIN TOGETHER with your co-workers to negotiate for better working conditions and respect on the job. Or go ahead and contact a union organizer today!