'A class by itself' | Providence pickets | Adjuncts + Unions = Gains
Thursday, June 7, 2018
---
BOEING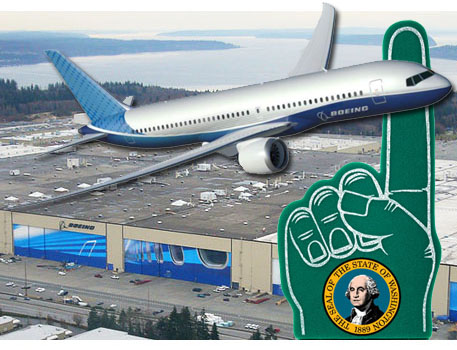 ► In today's Seattle Times — Boeing's best option for building next jet is Washington, says state-backed study —  Richard Aboulafia, a respected aerospace-industry analyst and the study's lead author, said his 42-page report is based on independent, rigorous data measuring factors relevant to aerospace production, including costs, tax structure, skilled- labor availability and global trade connectivity. His conclusion: "Strictly by the numbers, Washington state is in a class by itself." Aboulafia added, "It has weaknesses, but in the overall ranking, nothing comes close."
ALSO TODAY at The Stand — Washington #1 for new Boeing jet, study says
► In today's (Everett) Herald — Report's message to Boeing: Build the 797 here in Washington — The numbers look good. Washington, by far, is the most competitive state in the U.S. for aerospace manufacturing. That's according to a new report released Wednesday at a gathering of state political, business and labor leaders, including Gov. Jay Inslee, at South Seattle College.
MORE coverage in today's Spokesman-Review.
---
LOCAL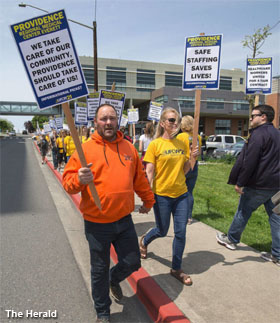 ► In today's (Everett) Herald — Providence nurse: Staffing so bad, no time for the bathroom — In yards and along roadsides, hundreds of yellow and blue signs have flooded Snohomish County, urging support of nurses at Providence Regional Medical Center Everett. After nearly eight months of contract negotiations, the hospital and 1,600 registered nurses still are not seeing eye to eye. Nurses took further action Wednesday by holding lunchtime pickets at Providence's Colby and Pacific campuses. At the Colby location, about 150 hospital workers and supporters held signs as they marched along 13th Street, chanting at times: "Hey Providence listen up, your workers are standing up." … Suzanne Woodard, a labor and delivery nurse who was picketing, said staffing levels are at a bare minimum, which means many nurses weren't getting breaks or chances to use the restroom. Nurses often work 12-hour shifts, she said, "I challenge anyone to be on your feet for 12 hours and not sit down." She said the nurses were concerned about patient safety.
► In today's Kitsap Sun — PSNS loses workplace health and safety program 'star site' recognition — Puget Sound Naval Shipyard has withdrawn from a voluntary workplace safety program before the monitoring federal agency could terminate its participation for failing to resolve a known safety issue amid growing tension with its unions.
► In today's Seattle Times — Howard Schultz, 2020? We in Seattle know he'd be a lamb to the slaughter (by Danny Westneat) — The Starbucks leader has many strengths, but Seattle can testify that politics isn't one of them. That's the part where his weakness cost us a city legacy, the Sonics.
ALSO at The Stand — Union-buster Howard Schultz quitting day job, mulling politics
---
THIS WASHINGTON

► In today's News Tribune — Sound Transit 3 car-tab fee calculations are unconstitutional, lawsuit contends — Two attorneys and a group of residents filed a class-action lawsuit on Tuesday over the controversial way Sound Transit calculates those car-tab fees, which leads to inflated costs for some. "They have exhibited a wanton lack of fiscal responsibility and thumbed their noses at citizen accountability," said Sen. Phil Fortunato (R-Auburn) of Sound Transit.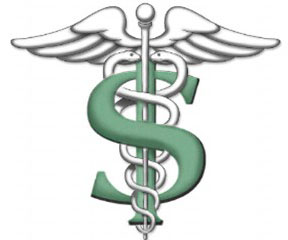 ► From KNKX — Health insurance premiums for individuals could rise by 19% in Washington — Insurance companies are proposing an average rate increase of 19 percent for 2019. State Insurance Commissioner Mike Kreidler says the proposed increases are an improvement over last year when companies asked for increases averaging 37%, but he says two years of double digit increases will hurt people who have to buy on the open market. Kreidler blames rapidly rising health care costs on the Trump administration, which he says has destabilized things by ending some Obamacare cost sharing programs for insurers and in getting rid of the Affordable Care Act requirement that everyone have health insurance.
► From KNKX — Two Supreme Court candidates bounced from ballot — Washington's constitution requires that candidates for Supreme Court justice be admitted to practice law. In not one, but two cases this year, the candidates who filed to challenge sitting Supreme Court justices were disbarred lawyers.
► In today's Seattle Times — Google halts political ads in Washington state as disclosure law goes into effect — Google stopped accepting political ads in Washington state on Thursday, saying it was not prepared for the state's new law that requires disclosure of detailed information about the ads.
► In today's Seattle Times — Facebook, Google are not above election-ad laws (editorial)
---
IMMIGRATION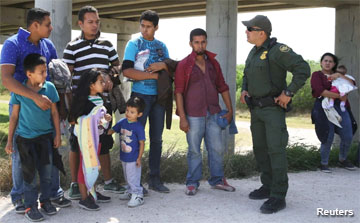 ► In the NY Times — Taking migrant children from parents is illegal, U.N. tells U.S. — The Trump administration's practice of separating children from migrant families entering the United States violates their rights and international law, the United Nations human rights office said on Tuesday, urging an immediate halt to the practice. The human rights office said it appeared that U.S. authorities had separated several hundred children, including toddlers, from their parents or others claiming to be their family members, under a policy of criminally prosecuting undocumented people crossing the border.
► From The Hill — GOP braces for intraparty fight on immigration — After nine months of empty promises to help young undocumented immigrants, House Republicans are facing a make-or-break moment on Thursday. Retiring Speaker Paul Ryan (R-Wis.) will pitch a long-awaited compromise immigration plan to rank-and-file Republicans in the Capitol basement. The meeting is one of the biggest of the Congress for House Republicans, and it could get heated.
► From The Hill — GOP talks on immigration focus on 'bridge' for Dreamers — Republicans left a meeting Wednesday night in Speaker Paul Ryan's office without an immigration deal ahead of what is expected to be a tense conference discussion on the topic Thursday.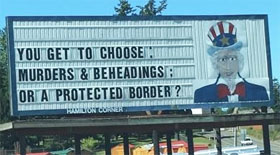 ► Trump's America Update in today's News Tribune — Centralia man made Spanish-speaking 'slave' neighbors pledge allegiance to the flag on video, cops say — A Centralia, Wash., man arrested last week for making his Spanish-speaking neighbors into chore "slaves" also made them do the Pledge of Allegiance to an American flag and asked about their papers — and broadcast the incident live on Facebook, a police report said.
---
THAT WASHINGTON
► In today's Washington Post — This Ohio factory thought it could bring U.S. jobs back from China. Then Trump got involved. — If metal-parts maker Stripmatic Products' experience is any guide, protectionism may already be backfiring on Americans and undermining Trump's stated goal of reclaiming manufacturing from China.
► From Reuters — Billions in U.S. solar projects shelved after Trump panel tariff — President Donald Trump's tariff on imported solar panels has led U.S. renewable energy companies to cancel or freeze investments of more than $2.5 billion in large installation projects, along with thousands of jobs, the developers say.
---
NATIONAL
► From CNN Money — America may soon face its biggest labor strike in decades — The Teamsters and UPS could be heading toward the nation's largest strike in decades. On Tuesday, the union announced that members voted more than 90% in favor of going on strike, if a deal is not reached before the current labor contract expires on August 1. UPS employs 260,000 Teamsters, and has added 40,000 union members since its current contract was reached five years ago.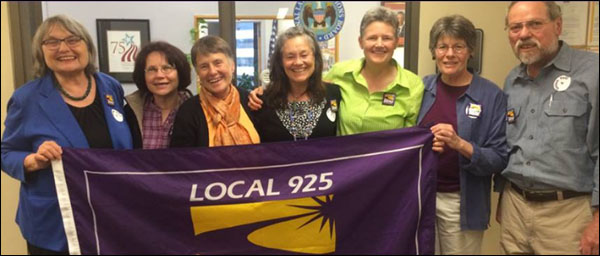 ► From The Chronicle of Higher Education — Do unions help adjuncts? (spoiler alert: YES!) — In short, the unionization of adjunct faculty is among the most important recent developments shaping higher education. All these unionization efforts aim to stop the over-reliance on and exploitation of gig workers in academe and to improve the working conditions of contingent faculty. Have they succeeded? Ninety-seven percent of the collective-bargaining agreements in our sample provided increased job security for contingent faculty. Adjuncts at most institutions also won the right to some form of compensation when their classes are canceled. Adjuncts have also gained increased access to professional development — 94 percent of contracts in our study included such provisions.
► In the Corvallis Gazette-Times — Oregon State University faculty file for union recognition — Union organizers at Oregon State University filed a petition for certification with the Oregon Labor Relations Board on Tuesday, claiming a "decisive majority" of teaching and research faculty at OSU have signed cards saying they want union representation.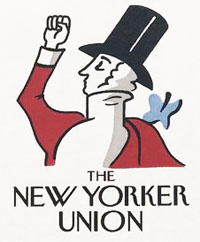 ► From HuffPost — The New Yorker, Fast Company magazines' staffers launch union campaigns — The wave of unionization in journalism picked up some more momentum on Wednesday, with two unions saying they intend to represent employees at The New Yorker and Fast Company magazines. The NewsGuild of New York said 90 percent of editorial staffers at the storied long-form weekly had signed union cards. They asked management to recognize the union in a letter sent Wednesday morning.
► From the AFL-CIO — UNITE HERE calls on Marriott to use its clout to combat sexual harassment in global hospitality industry — In recent years, UNITE HERE members across North America have taken the lead in challenging sexual harassment and sexual violence in the hospitality industry. The union has put the issue at the forefront of its political agenda, in bargaining new contracts—and now, in its global campaigns.
► In The Guardian — Disneyland workers face ruthless exploitation. Their fight is our fight. (by Sen. Bernie Sanders) — While Disney's profits soar through the stratosphere and its CEO receives an unimaginable amount of money, the wages and benefits for its workers are atrocious. The people who walk around all day in Mickey Mouse and Donald Duck costumes, the workers who prepare and deliver the food, the men and women who collect tickets and manage the rides, make wages so low that they are barely surviving.
---
The Stand posts links to Washington state and national news of interest every weekday morning by 10 a.m.
Short URL: https://www.thestand.org/?p=67286
Posted by
David Groves
on Jun 7 2018. Filed under
DAILY LINKS
. You can follow any responses to this entry through the
RSS 2.0
. Both comments and pings are currently closed.