America's baby jails ● State revenue up ● Big Boeing order
Wednesday, June 20, 2018
---
CAGING CHILDREN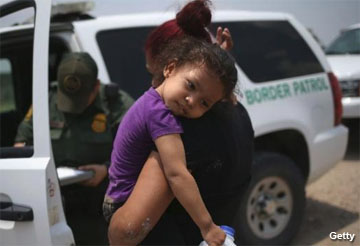 ► From AP — Youngest migrants held in 'tender age' shelters — Trump administration officials have been sending babies and other young children forcibly separated from their parents at the U.S.-Mexico border to at least three "tender age" shelters in South Texas. Lawyers and medical providers who have visited the Rio Grande Valley shelters described play rooms of crying preschool-age children in crisis. The government also plans to open a fourth shelter to house hundreds of young migrant children in Houston, where city leaders denounced the move Tuesday.
► From Reuters — Over 2,300 children separated from parents at U.S.-Mexico border from May 5 to June 9 — There are 100 child-detention sites scattered across 17 states and they can be on the other side of the country from their parents.
► In today's NY Times — GOP moves to end family separation policy, but can't agree on how — Congressional Republicans tried to defuse an escalating crisis over President Trump's policy of separating immigrant children from parents who cross illegally into the United States. But the Senate had one plan, the House another, and Trump remained defiant.
► In today's NY Times — Trump ally mocks child with Down Syndrome separated from her mother: 'Womp womp' — Corey Lewandowski, a former campaign manager for President Trump, mocked the story of a 10-year-old girl with Down syndrome who was separated from her mother in South Texas.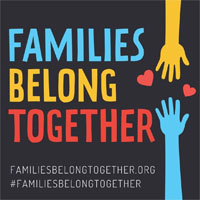 ► From The Stranger — Pramila Jayapal calls for nationwide June 30 protest against family separation — The march, which will take place in Washington, DC, and around the country, is called #FamiliesBelongTogether, and is being organized by the National Domestic Workers Alliance, MoveOn, and hundreds of other organizations. "We see the outrage, and we see that this has to be taken right to the White House, right to Donald Trump, to stop the family separations," Jayapal said. Locally, the march will take place Saturday, June 30, at the Jackson Federal Building downtown.
► At Medium — Fact check: Claiming asylum (by Rep. Rick Larsen) — From claims stating there is a "right way" to seek asylum to claims parents broke the law by seeking asylum, many of the statements the administration has made are simply false.
► From Politico — Protesters chant 'shame' at DHS secretary at Mexican restaurant
► From Politico — Pope Francis rebukes Trump administration over family separations
► From HuffPost — U.S. Chamber rips Trump over child detention policy
► From Politico — U.S. withdrawing from U.N. Human Rights Council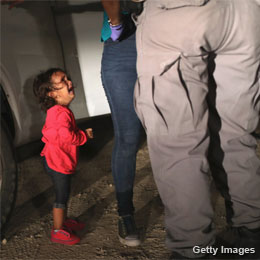 ► From Vox — Donald Trump, the family separation crisis, and the triumph of cruelty — When the history of the Trump years is finally written, one of the president's signature policies, one of his lasting achievements and legacies, will be the deliberate use of armed force to separate immigrant mothers and fathers from their children. Audio from detention centers documents children wailing uncontrollably at the loss of their parents, as border agents joke with each other about the racket the "orchestra" is making. In some cases, officers told parents they were just taking the kids away for baths, whereupon it "dawned on the mothers the kids were not coming back." One Honduran man, after being separated from his family, died by suicide. A staffer at a Texas facility housing separated children reported seeing kids attempt suicide, too.
► MUST-READ in today's Seattle Times — Breaking up immigrant families is 'not who we are'? Oh yes it is. (by Danny Westneat) — There's nothing new about America's broken immigration system ripping apart families. It shouldn't be the least surprising that the Trump administration is escalating the cruelty, to the point that children are being torn from their mothers and put in detention pens. Because that's what he said he was going to do in the campaign… My point is, we voted for this. Maybe you didn't, but our country wanted it — at least enough of it to put the malevolence into full effect. And it could get worse. Imagine if the so-called "deportation force" Trump at times talked about in the campaign starts rounding up the 11 million undocumented folks who have been living and working in the U.S. for years.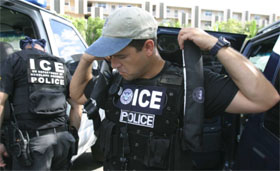 ► Speaking of which, today from CNN — ICE arrests more than 100 workers in raid on Ohio meat supplier — Federal immigration officials on Tuesday raided a large meat supplier based in Massillon, Ohio, and arrested more than 100 workers suspected of using stolen or fraudulent identification to gain employment. As many as 100 federal agents descended upon four facilities operated by Fresh Mark during the late afternoon raid. Authorities said they made 146 arrests during the raid, which ICE said makes it the largest worksite raid nationally in at least a decade.
► In today's NY Times — Microsoft employees protest work with ICE — Microsoft workers objected to the company's work with immigration authorities, part of a wave of outrage over the Trump administration's immigration policy.
► From HuffPost — Senate cafeteria worker serves lunch to the very people who want her deported (video)
---
THIS WASHINGTON

► From AP — Forecast shows increase in state revenues — An updated forecast shows Washington state is expected to see a net increase in revenues of nearly $300 million more than previously thought for the current two-year budget cycle. The state's Economic and Revenue Forecast Council released its latest projections Tuesday. The forecast showed that collections actually increased by $536 million for the current biennium, but the net increase is $298 million due to various changes the Legislature made earlier this year, including a statewide property tax reduction.
---
LOCAL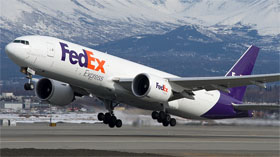 ► In today's Seattle Times — Boeing wins big freighter jet order as FedEx bets on continued air cargo recovery — The FedEx order brings Boeing to more than 50 widebody freighters sold so far this year, compared to 11 sold in all of last year. While the FedEx delivery schedule is too late to help fill out empty delivery airplane slots on the Everett assembly line between now and the introduction of the new 777X model in 2020, it will help bolster production in the early, slow-production years of the 777X.
► In today's Kitsap Sun — South Kitsap raceway backers make pitch for public funds — Circuit of the Northwest LLC has pitched its proposed $35 million motorsports park to the Kitsap Public Facilities District, which taps a state sales tax rebate to fund projects that benefit the region.
► In today's Columbian — Audit faults juvenile detention facility on overtime pay — Staff overtime and operating costs at the Clark County Juvenile Detention Facility have risen even as the population of detainees has decreased.
---
THAT WASHINGTON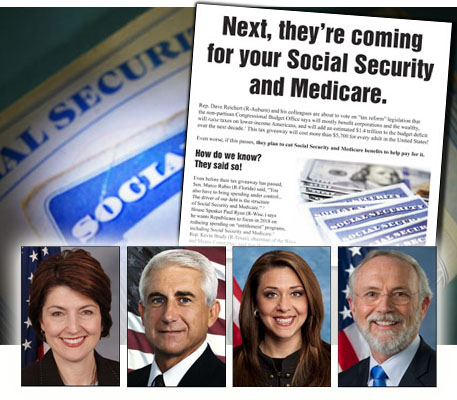 ► In today's Washington Post — House GOP plan would cut Medicare, Medicaid to balance budget — House Republicans released a proposal Tuesday that would balance the budget in nine years — but only by making large cuts to Medicare and Medicaid. The House Budget Committee is aiming to pass the blueprint this week… Although the nation's growing indebtedness has been exacerbated by the GOP's own policy decisions — including the new tax law, which most analyses say will add at least $1 trillion to the debt — Republicans on the Budget Committee said they felt a responsibility to put the nation on a sounder fiscal trajectory… The budget proposes to squeeze $537 billion out of Medicare and $1.5 trillion from Medicaid over the next decade. Social Security comes in for more modest cuts of $4 billion over the decade.
ALSO TODAY at The Stand — GOP plans big Social Security, Medicare cuts
► In today's Washington Post — The president seems to be saying more and more things that are not true — The falsehoods have multiplied recently as Trump seeks to create an alternate reality around immigration and other issues.
► In today's NY Times — A conservative think tank stocks the Trump government — By placing its people throughout the administration, the Heritage Foundation has succeeded in furthering its right-wing agenda.
---
NATIONAL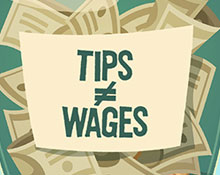 ► In today's Washington Post — D.C. voters approve initiative to raise minimum wage for tipped workers to $15 — District voters on Tuesday embraced a ballot initiative to raise the minimum wage to $15 for servers and other workers who largely rely on tips to earn a living. But the District's political leadership has expressed opposition to Initiative 77, as the measure is known, and restaurant owners and workers are expected to pressure the D.C. Council to halt its enactment even though it passed 55 to 44 percent.
► In today's Seattle Times — High rents, minimum wages and economic alarm bells (by Jon Talton) — One of the biggest housing-affordability headwinds is lagging pay. The economy and stock market are booming but raises have been slow to follow.
---
The Stand posts links to Washington state and national news of interest every weekday morning by 10 a.m.
Short URL: https://www.thestand.org/?p=67662
Posted by
David Groves
on Jun 20 2018. Filed under
DAILY LINKS
. You can follow any responses to this entry through the
RSS 2.0
. Both comments and pings are currently closed.